Tabletop Podcast Review: August 13th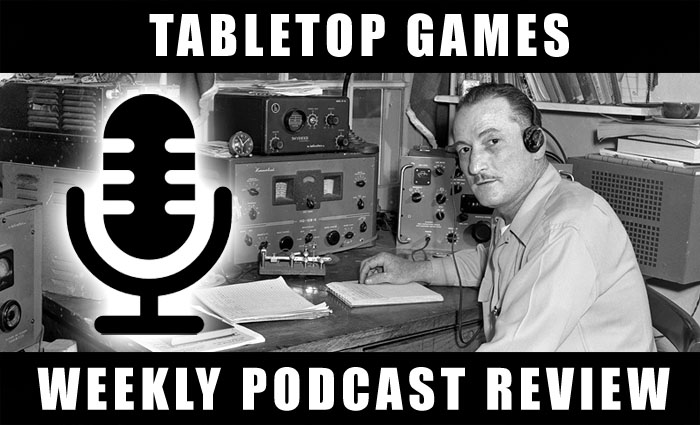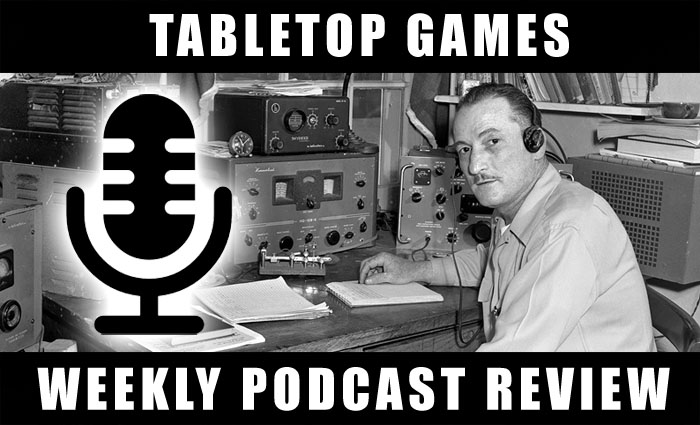 Adam here (a day late due to the Bay Area Open) for another week of tabletop podcast reviews! Fluff, authors, tournaments, & more!
Hey all, Adam here, from TFG Radio, for this week's reviews! This week we see a look at running a tournament, fluff review for a legion, and more. So, let's get on with the reviews!
Garagehammer Episode 174 – This episode they take advantage of Alex's experience and talk about how to run a tournament. It is mainly about grand tournaments but this advice could easily be applied to small one day tournaments. they go over literally every aspect of organizing and running a multi day event. If you are planning to run a local tournament, or a grand tournament, give this a listen.
Masters of the Forge Episode 99 – This episode they focus on the 3rd legion, Emperor's Children. They talk about the history of the legion and their current situation in the 40K universe. In addition, they give you a narrative campaign that is tailored to the background of the proud Third Legion as they battle the Iron Hands.
Combatphase Episode 207 – This episode they talk with Games Workshop author, Robbie MacNivan, on to talk about the Charcharadons (Space Sharks), and also what is upcoming from Black Library.
Age of Sigmar Daily – Nice source for daily Age of Sigmar talk.
Signals from the Frontline – Always a good listen for new and rumors on 40K and other miniature games in the industry.
Also Out This Week
40K Radio Episode 21 (40K)
9th Realm Episode 56 (AoS)
Black Sun 8/7/17 (AoS)
Chain Attack S2 Episode 60 (Warmachine)
Subscribe to our newsletter!
Get Tabletop, RPG & Pop Culture news delivered directly to your inbox.
Chapter Tactics Episode 38 (40K)
Crippled System Episode 208 (Warmachine)
Eye of Horus Episode 103 (30K)
Eye of Terror Episode 43 (40K)
Facing the Grey Tide Episode 54 (40K)
Fire Team Core Episode 3 (Infinity)
Forge the Narrative Episode 201 (40K)
Kessel Run Episode 60 (X-Wing)
Long War Episode 113 (40K)
Mayacast Episode 145 (Infinity)
Mob Rules Episode 56 (40K)
MoM Episode 321 (Warmachine)
Mynock Squadron Episode 80 (X-Wing)
Radio Free Isstvan Episode 66 (30K)
TDH60M Episode 85 (Warmachine)
Wolfkin Podcast Episode 2 (40K)
As always, check out our blog, at TFG Radio, and give the podcast a listen. We talk 40K mainly but delve into other game systems. This week Adam and Salty John talk about the results of the Bay Area Open and, in a newer episode, talk with the winner of the Hammer of Wrath GT!
Have a different opinion? Post in the comments below or email me at [email protected] and let me know!
Latest News From BoLS: