Storm Collectibles offers up a posable fig with a giant throne – check it out!
Shao Kahn first appeared as the final boss in Mortal Kombat II. He was and advisor to the Outworld's rulers, and a protector of the realm. Due to his position he was prevented from claiming the Earthrealm unless his champions – Shang Tsung and Price Goro – were able to win consecutive tournaments in Mortal Kombat.
He has remained a part of the game since…
Posable
2 x Interchangeable Head Sculpts
Kahn's Warlord Helmet
Wrath Hammer
Shao Kahn's Throne
8 x Interchangeable palms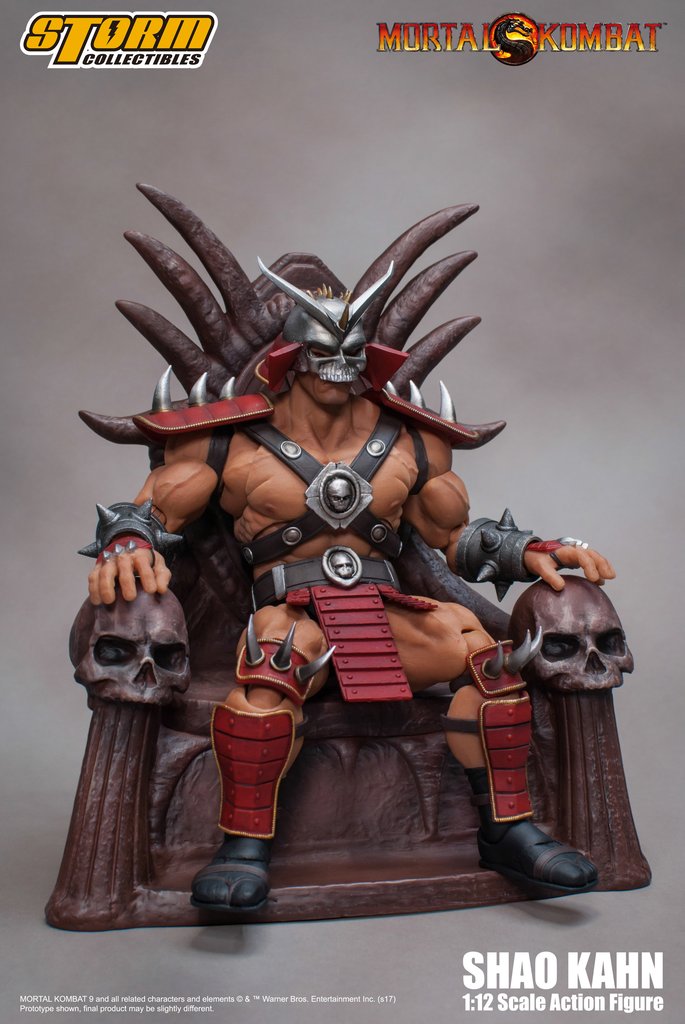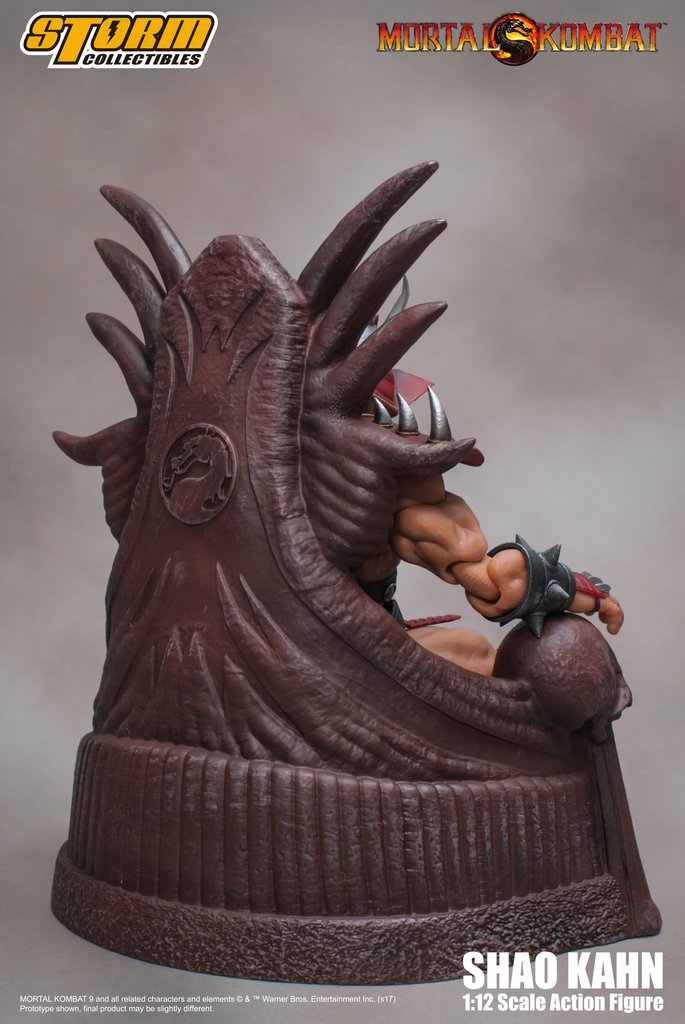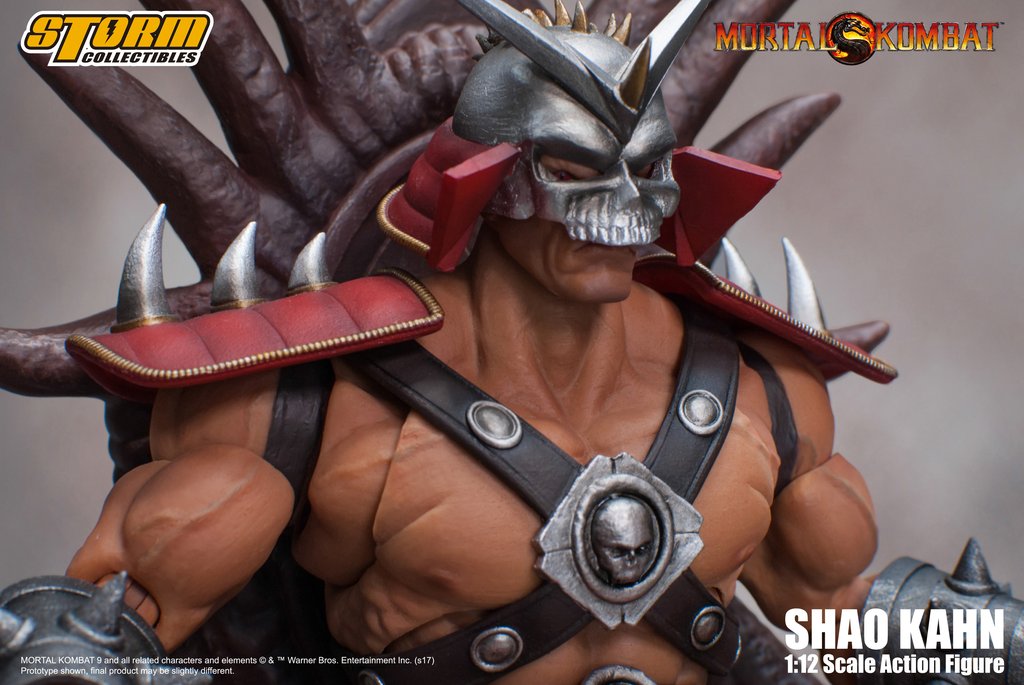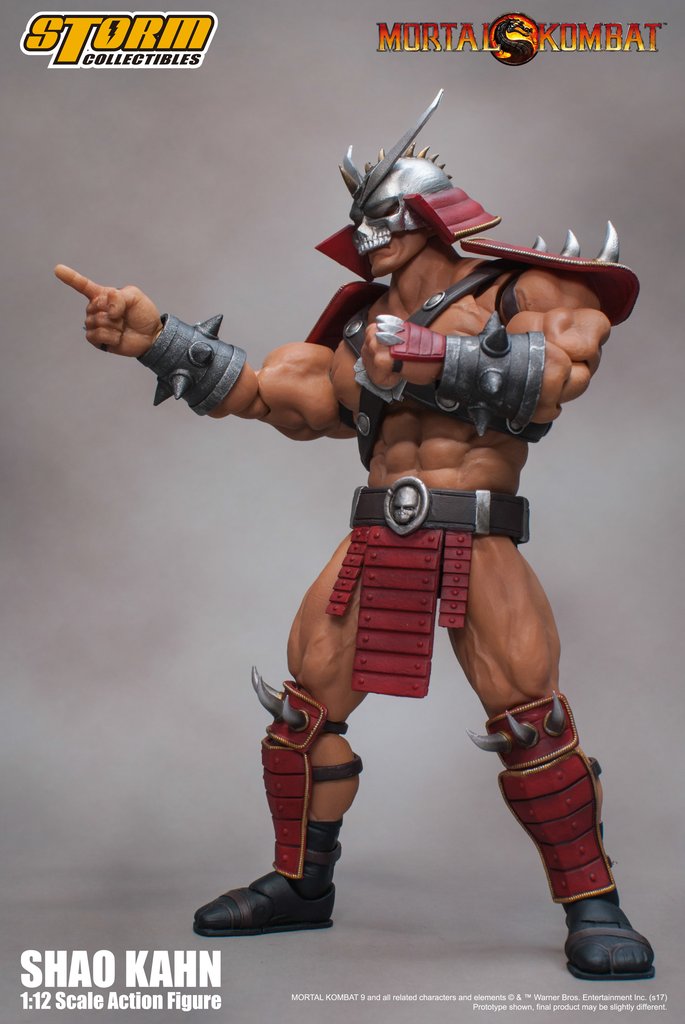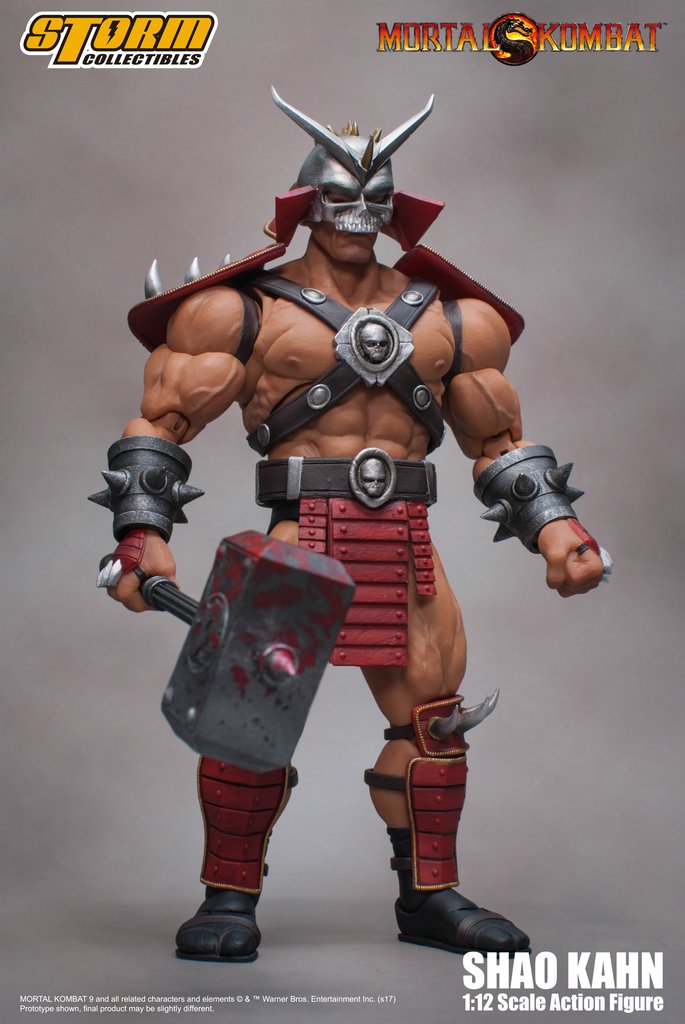 Feel the power of Shao Kahn!