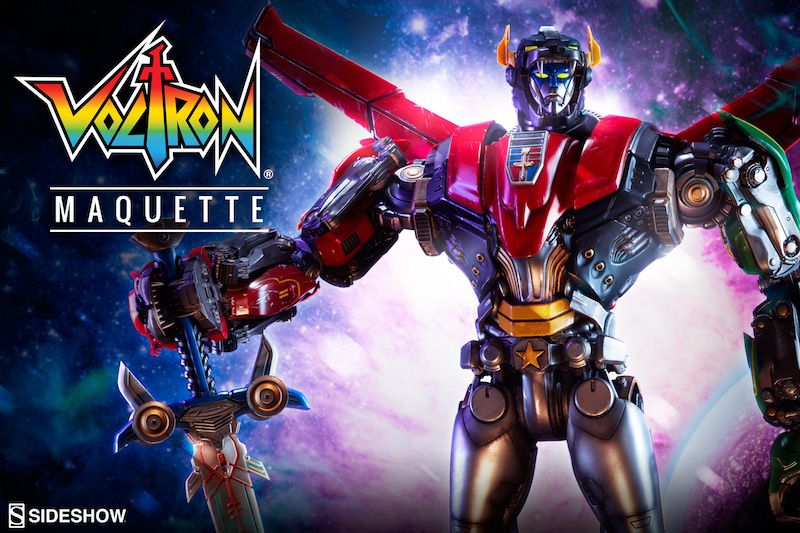 "From days of long ago, from uncharted regions of the universe, comes a legend; the legend of Voltron!"
The Voltron series was created using footage from Beast King GoLion and Armored Fleet Dairugger XV. Instead of translating the original animated series creators Peter Keefe and John Teichmann rmeoved the violent scenes, came up with new plots for shows, and hired writer Jameson Brewer to write new dialog. What they produced became a smash hit in the US and has been a fan favorite ever since.
Now you can display your fandom with this maquette from Sideshow.
The 27″ tall polyresin, metal, and premium grade PVC maquette is made up of 106 individual pieces to achieve a high level of detail – but you'll only have to assemble 11 to create Voltron. The eyes in the head and the lions heads light up, and you can choose to display him with or without his sword.
Only 1,000 of these are available, so you if you want one you need to snag it before they sell out.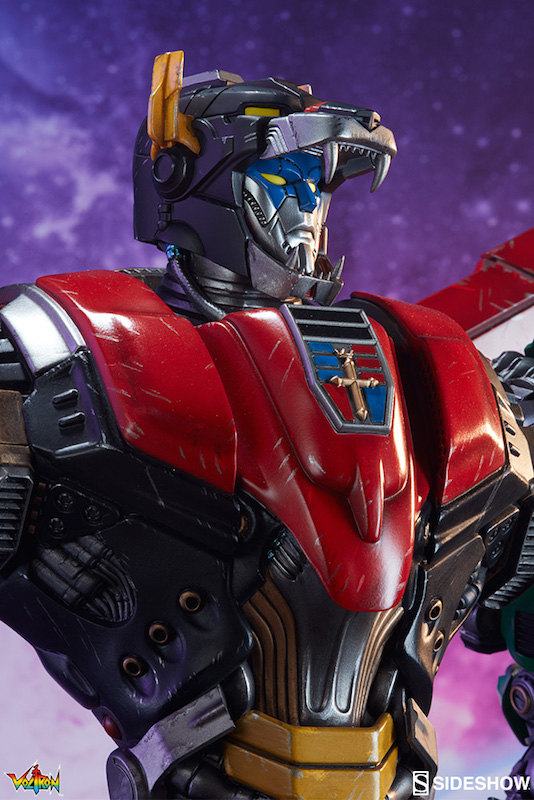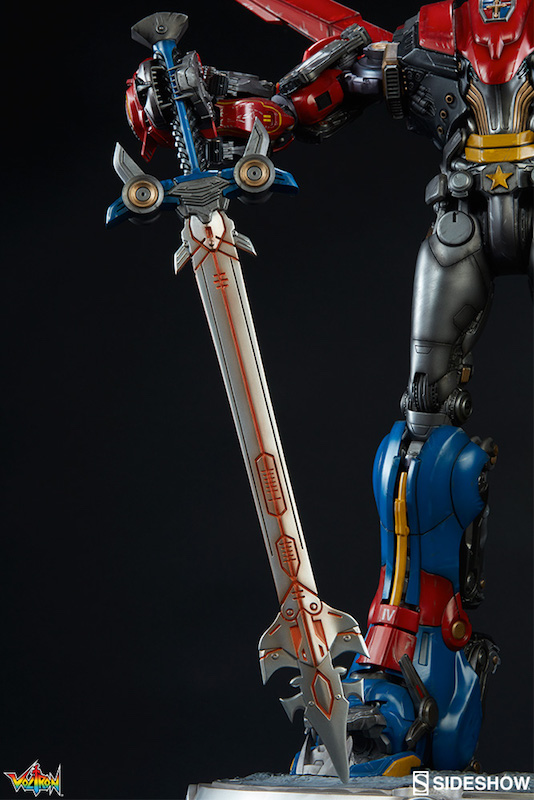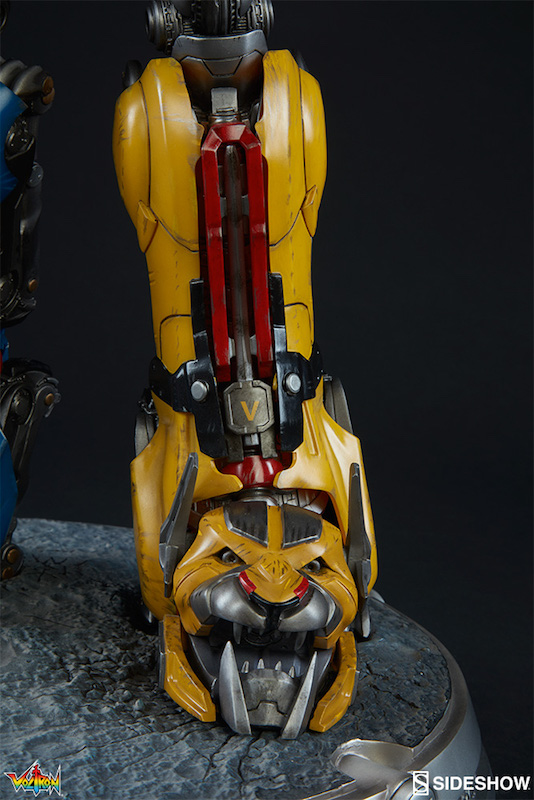 What is your favorite memory of Voltron?