Boardgame Bonanaza: Takenoko And Snake Oil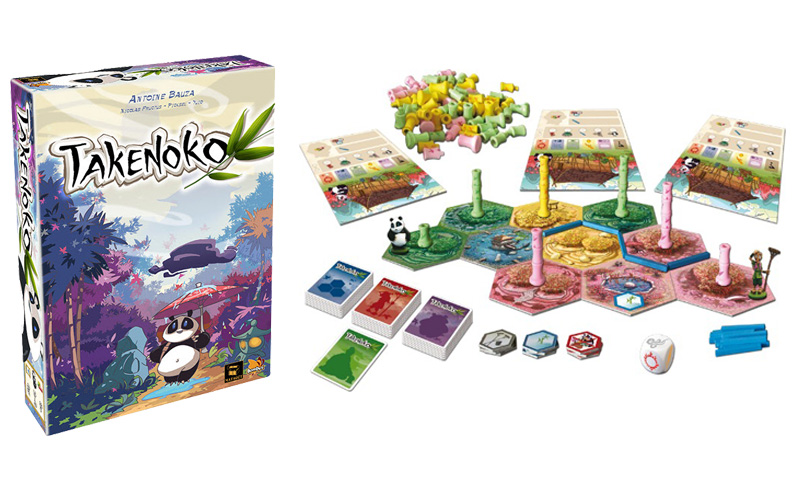 Come join the BoLS Boardgame Bunch for an intricate game of Takenoko–whose garden will be the best, and whose will the panda consume?
Every Tuesday is the BoLS Board Game Bonanza where our gang of gamers takes on a different selection of board games chosen by you, the viewer. What will they play? Will friendships be ruined around a game of Settlers of Catan, or is it a more innocuous game like Munchkin or Hero Quest that will sunder their bonds? Find out on Boardgame Bonanza.
Takenoko is a game about creating the best bamboo garden for your Emperor. And it is also a game about managing a hungry Panda, who has been gifted to the Emperor (and who lives in the Imperial Gardens, wherein he feasts upon the bamboo and runs, frightened of thunder and rain). It's reminiscent of Catan, in that players will lay down hexagonal tiles, and must irrigate their patches of garden with little rivers that run in much the same manner as roads (though I don't think there's quite the friendship ending potential as the longest road in Catan).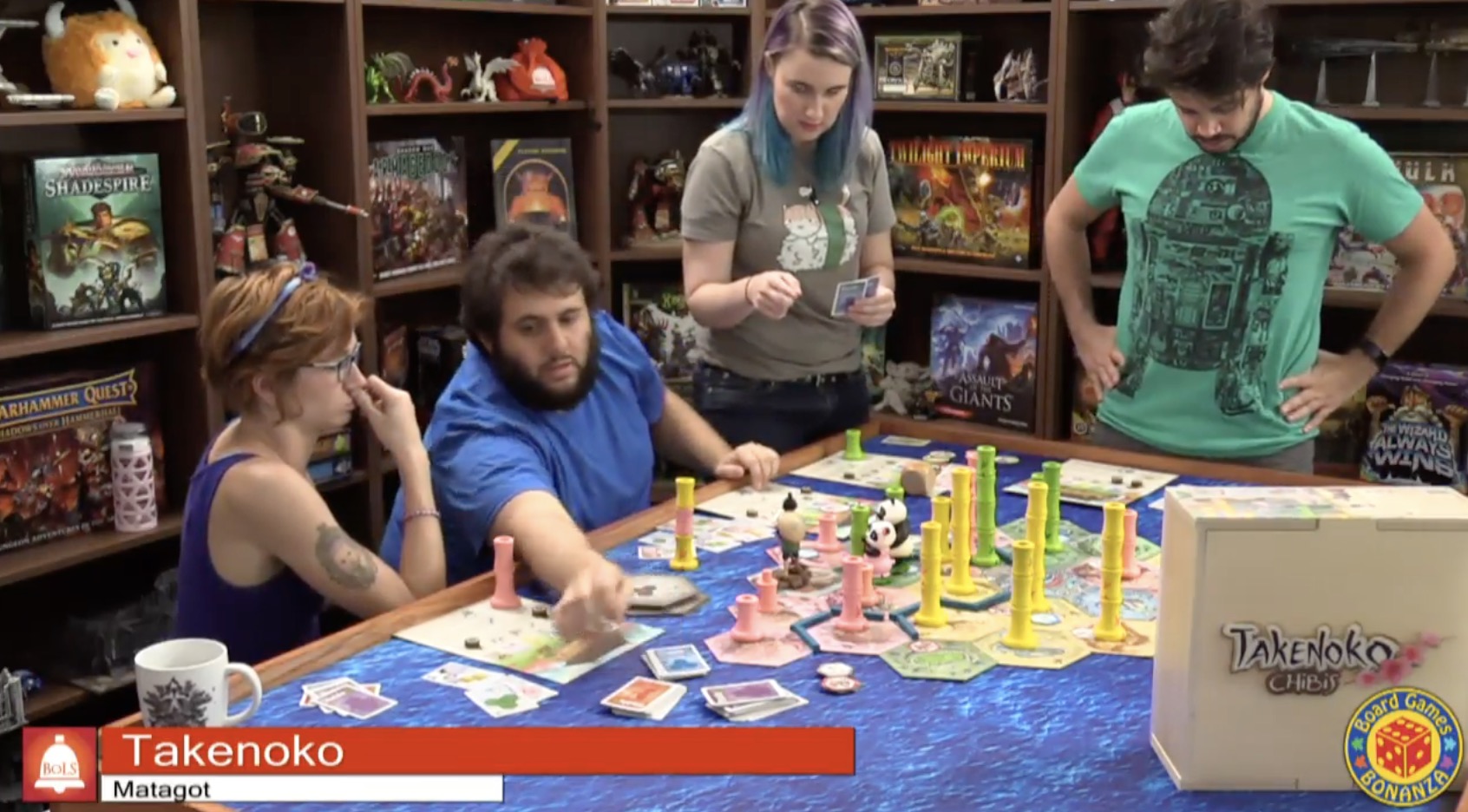 And of course, Abe remains the reason we can't have nice things.
It is a colorful and delightful game, that pits players against one another, trying to grow bamboo and accomplish goals, some of which are to have the panda eat particular kinds of bamboo. There's a lot of hidden complexity wrapped up in a very simple package. And stick around, as our group of gamers tackles an audience favorite: Snake Oil. What products will be available in Honest Abe's Emporium this go 'round?
As always, you can join us live three days a week, Monday-Wednesday from 2-8pm CST, where we feature games of 40K, D&D, Boardgames, and X-Wing/Armada.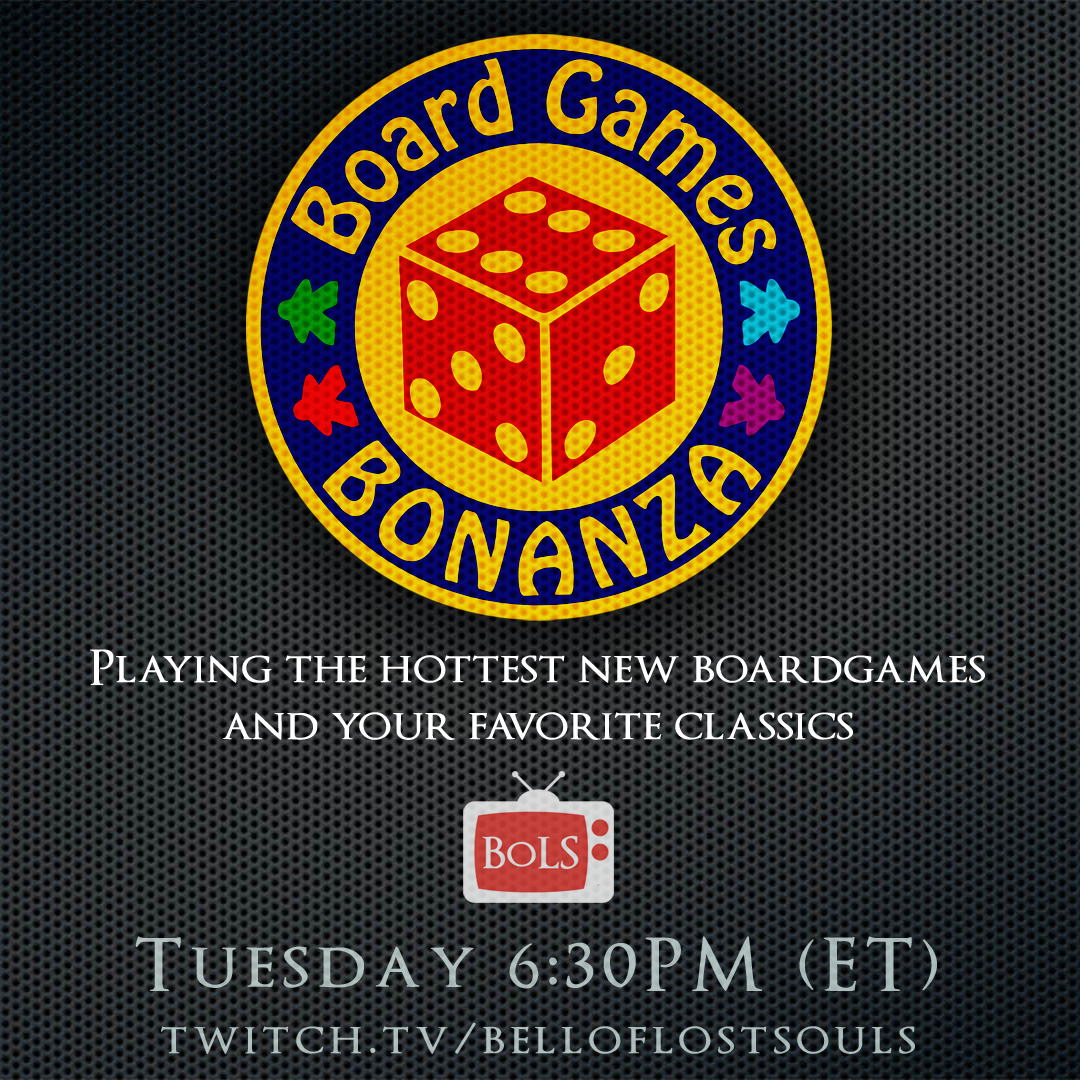 Takeneko, on the other hand, is a game about misspelling Takenoko every single time.
Subscribe to our newsletter!
Get Tabletop, RPG & Pop Culture news delivered directly to your inbox.