Boardgames: Plan B Games Announces Azul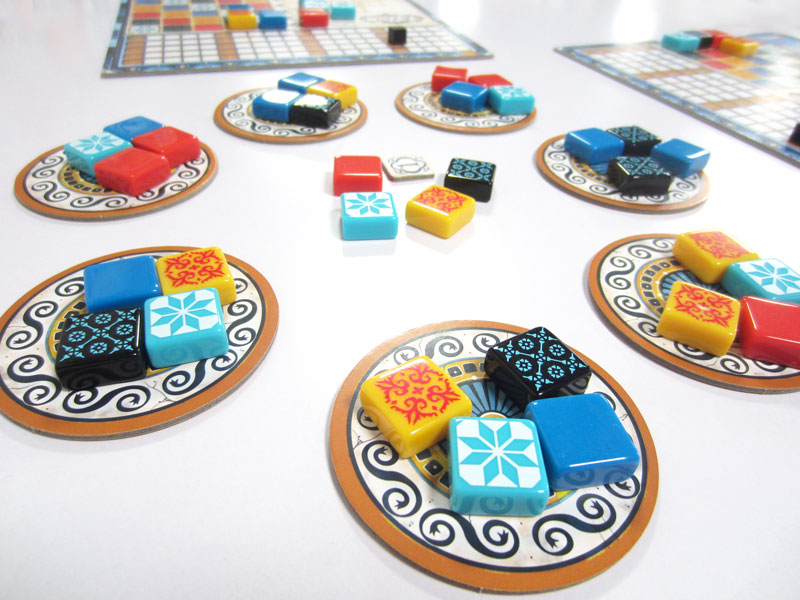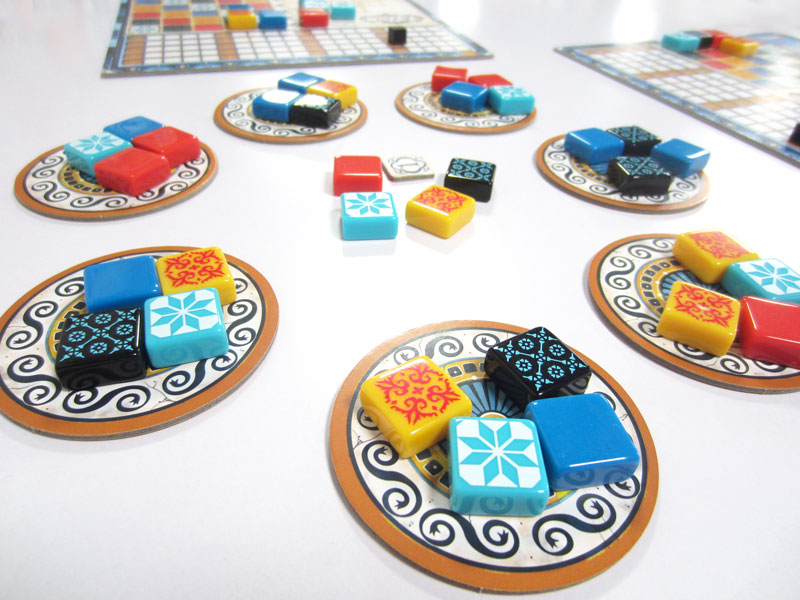 Plan B games has just announced Azul — a game of Moorish mosaics.
Azul derives its name from azulejos, tin glazed, ceramic tiles, traditionally colored blue and white. Originally introduced by the Moors in Spain and Portugal, these painted tiles can be found throughout, everywhere from palatial estates and public buildings, to houses. And in Azul, players will be using these tiles to decorate the royal palace of Evora. A feast that took years in real life that you and your friends can finish in about twenty or thirty minutes.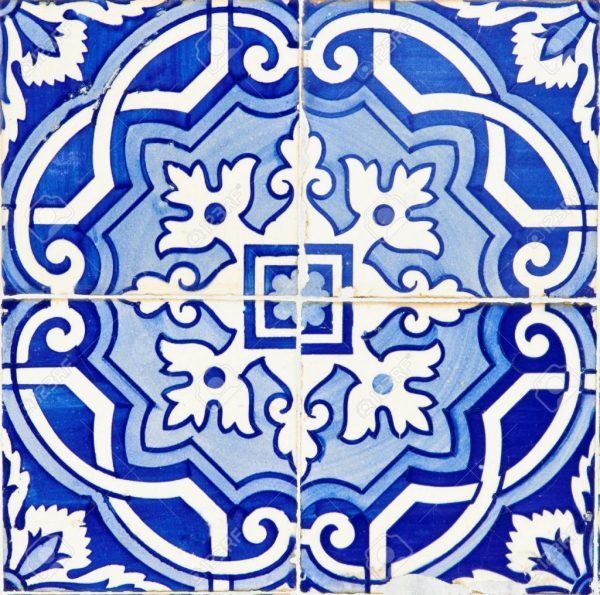 via Plan B Games
Azul was designed by the world famous, award winning game author Michael Kiesling.  Azul captures the beautiful aesthetics of Moorish art in a contemporary board game. Players compete as artisans decorating the walls of the Royal Palace of Evora. By carefully drafting the correct quantity and style of tiles, the most clever of artisans plan ahead to maximize the beauty of their work (not to mention their scores!) while ensuring they wasted no supplies in the process.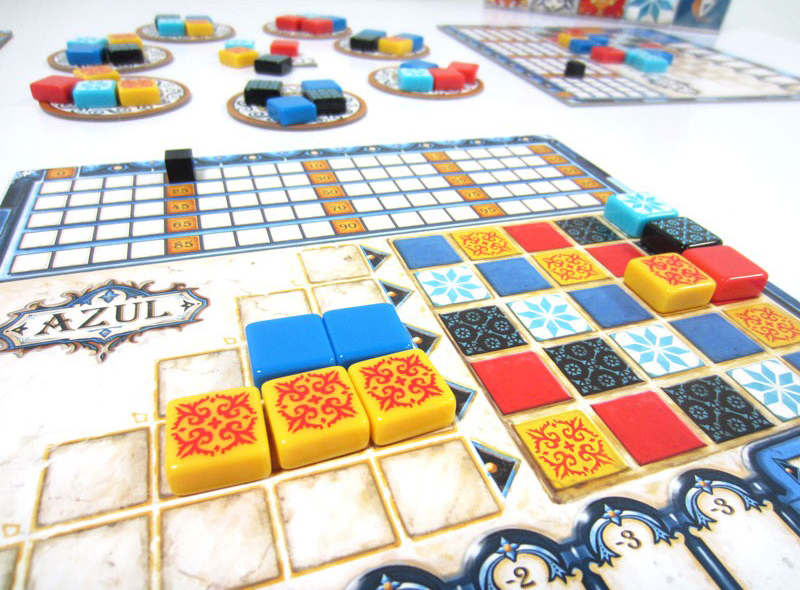 Azul –
$39.99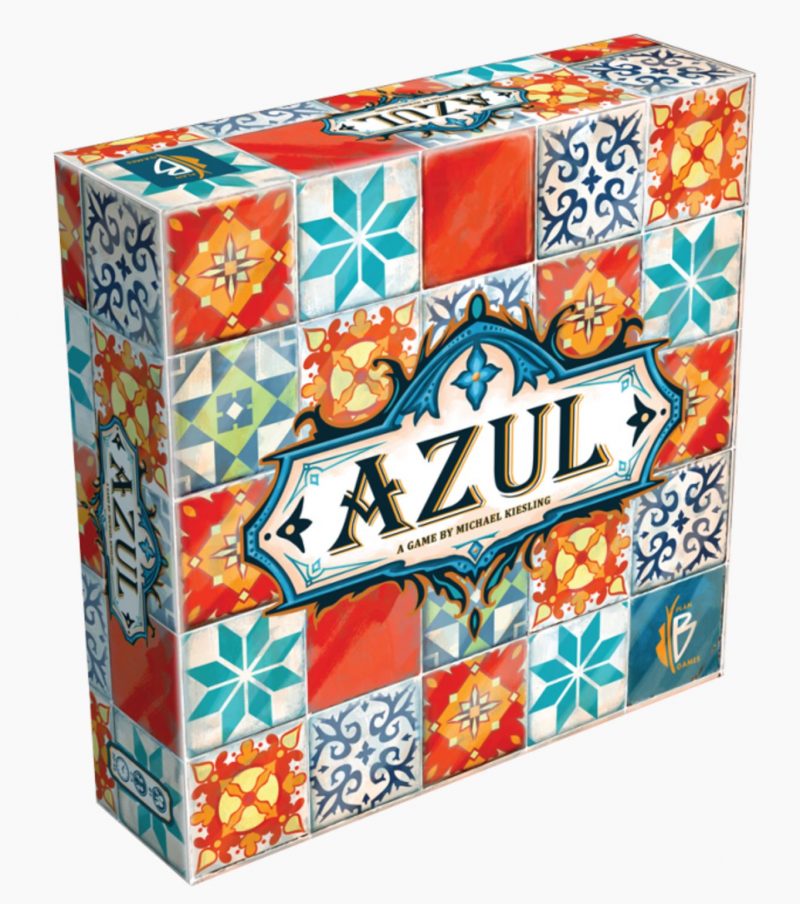 Azul is suited for 2 – 4 artisans, ages 8+. While the actual decoration of the Royal Palace of Evora took many years, we expect a game of Azul to last 30 – 40 minutes.
100 Resin Tiles
4 Player boards
9 Factory displays
4 Scoring markers
1 Starting player marker
1 Linen bag
1 Rulebook
The perfect game to play when feeling blue.