D&D: Get Tortles Be A Hero – UPDATE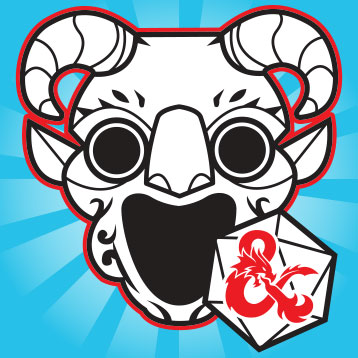 Tortles are here to stay forever. Download yours now, and benefit Extra Life.
That's right–starting today you can add Tortles, the oft-requested, seldom-seen race of turtlemen to your 5th Edition D&D Campaigns by heading on over to the DMs Guild and downloading the Tortle Packet today. This Adventurers' League legal packet contains everything you need to be able to play as a tortle–but then on TOP of that you'll also get an adventure location and some additional monsters.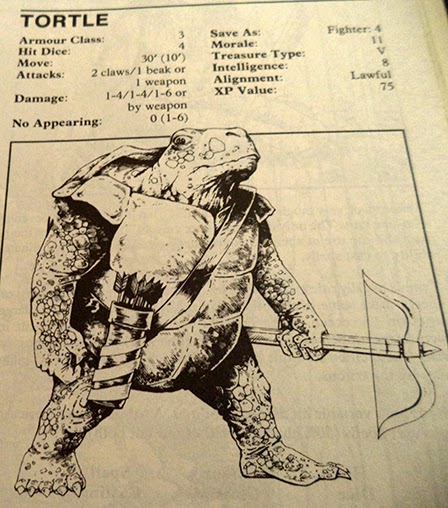 I'm excited to see how they've updated these guys for 5th Edition. Because you know they're not just going to make a big text file and have done with it. There'll be new artwork, new rules (and it's Adventurer's League Legal, so that means these rules are going to be balanced). It's like an early Christmas that comes with the added benefit of knowing that you've contributed to the overall good in the world.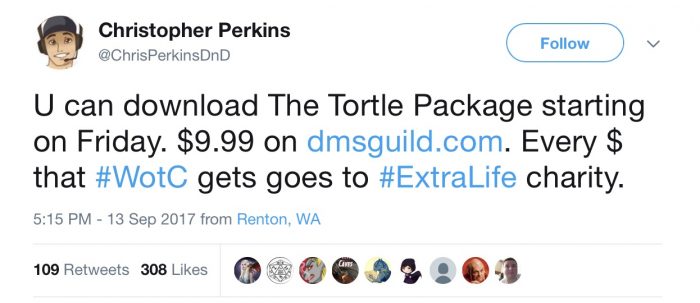 And even if that's not your thing, you can think of it as an extra little karmic boost for the day, so if you're trying to maintain a strict program of neutrality you can get away with a little extra Renegade option in the course of your normal day-to-day interactions. All you have to do is wait for the right interrupt prompt to appear.
via Wizards of the Coast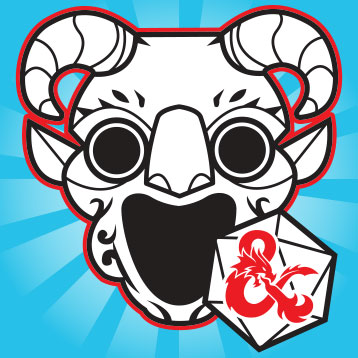 Chris Perkins and the rest of the D&D team have specially created tortles as a playable race that will be made available in the coming days, with all proceeds directing benefiting Extra Life/Children's Hospitals. (If you are unfamiliar with tortles, they are a race of anthropomorphic turtles that have appeared in previous editions of the game.) This material will also include an adventure location and a few added monsters as well!
All of this is there to help kick off the fundraising for the Extra Life Day of D&D which is November 4th (technically) though you can see people on the superteam do all sorts of fundraisers to help benefit Extra Life in the meantime, which is all there to benefit the Children's Miracle Network Hospitals.
Subscribe to our newsletter!
Get Tabletop, RPG & Pop Culture news delivered directly to your inbox.

Unfamiliar with Extra Life? Here's a little more information for you:
Extra Life unites thousands of gamers around the world to play games in support of their local Children's Miracle Network Hospital. Since its inception in 2008, Extra Life has raised more than $30 million for sick and injured kids. Sign up today and dedicate a day of play for kids in your community!
Essentially gamers around the globe will put on their own different events where they'll do a day of streaming, offering donation drive rewards, or even just ways to mess with them, all to help raise money as mentioned above. Here's how Wizards of the Coast is preparing:
We play a lot of Dungeons & Dragons here, both in front of the camera on twitch.tv/dnd and behind the scenes. But there's nothing more satisfying than playing D&D to raise money for kids. 2017 is going to be our fourth year bringing the D&D community together to benefit Children's Miracle Network Hospitals. With the help of our amazing community of DMs, players, donors, and viewers, we raised over $74,000 last year. And since 2013 we've raised an astounding $290,000 for Children's Miracle Network Hospitals!

This year, we're doubling down by streaming not only from the d20 Studio at the Wizards of the Coast offices, but also pulling together many of our livestream gamers to broadcast D&D sessions from multiple locations across the globe—including game sessions taking place at GameHole Con.

We're starting with a game on the evening of November 3rd featuring the D&D team along with Satine Phoenix and Ruty Rutenberg from Maze Arcana while they're in Madison, WI for GameHole Con. Then on November 4th, you'll be able to watch 12 hours of D&D live play during the official Extra Life event day.
And as we've talked about, the more money raised, the more we'll get to see of Xanathar's Guide to Everything. So what are you waiting for? Get into your shell, pick up the Tortle package today, and start figuring out how to work pizza themed adventures into every aspect of your campaign.
Update: The Tortle package will be released Tuesday September 19th on both the DMs Guild AND D&D Beyond.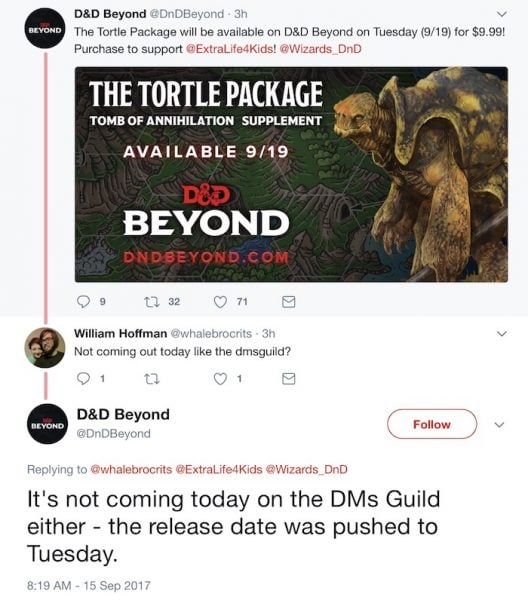 What will you do with your Extra Life?