Geekery: The Terminator Will Be Back – Three More Times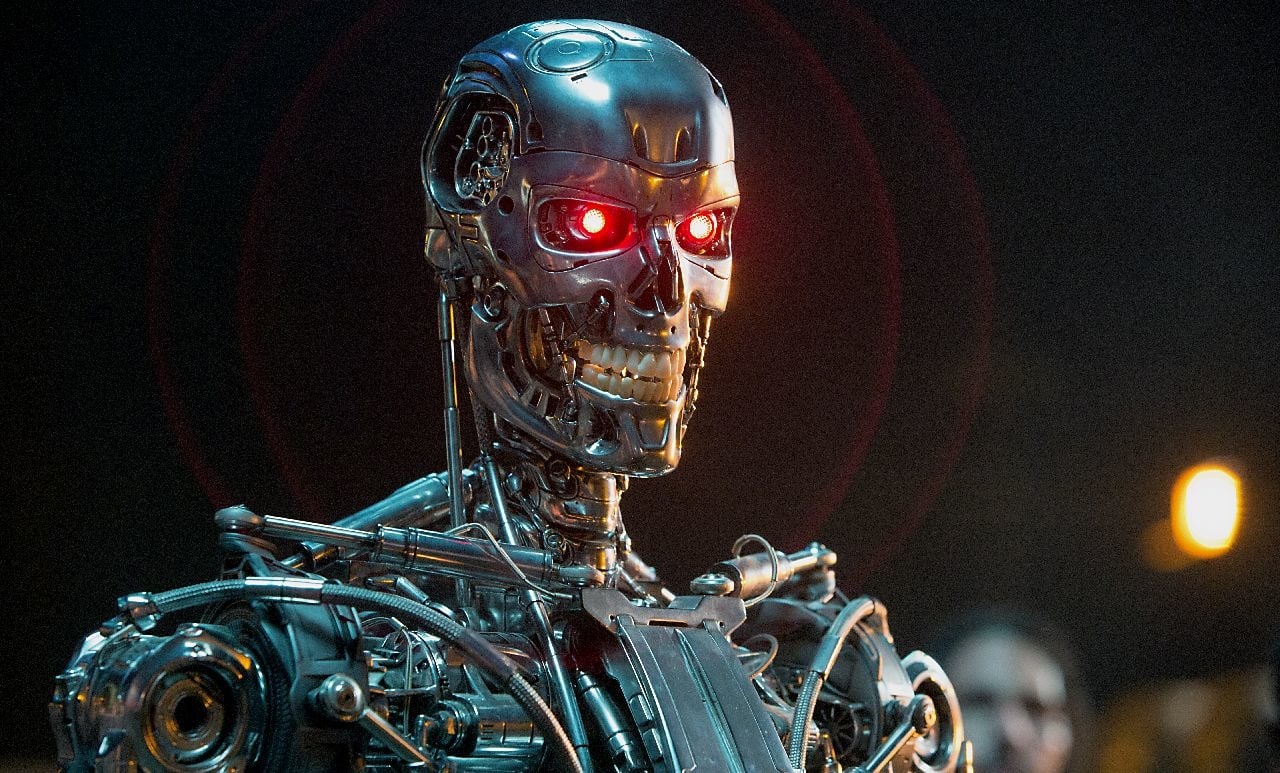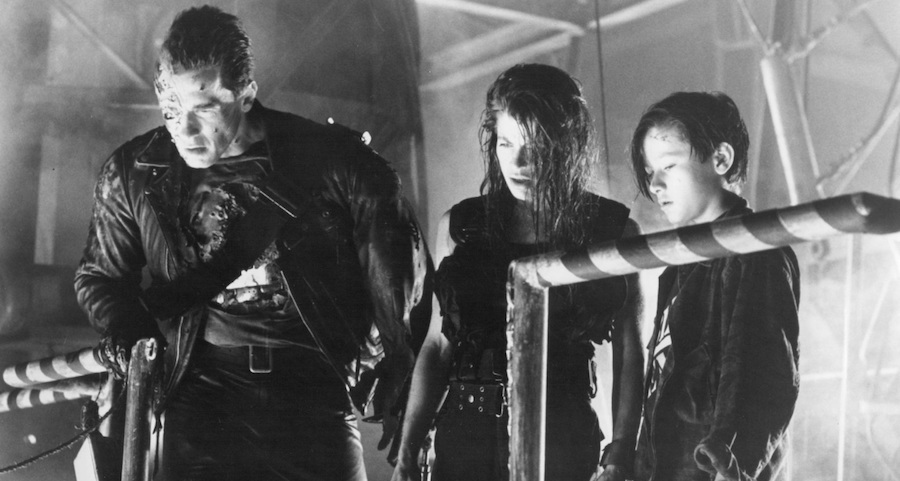 Probably more because it's James Cameron, but 3 have been confirmed.
The first of the trilogy will premiere July 26, 2019 and will star Arnold Schwarzenegger and Linda Hamilton. Deadpool's Tim Miller will be in the director's chair; he also co-wrote the story with Cameron. The script is being developed by David Goyer (the Dark Knight trilogy) and Josh Friedman (The Sarah Connor Chronicles). Cameron has stated that this will be ignoring the existence of Rise of the Machines, Salvation, and Genisys – which most of us do anyway.
I'll let the T-1000 explain how I feel about this…
We don't need this. Just like we don't need his 4 Avatar sequels, or Battle Angel movie. Speaking of… how is he managing all of this? He told the Hollywood Reporter:
The way I look at it is, I'm doing Avatar by day, Battle Angel by night and Terminator on the weekend.
WHAT!?
James Cameron needs to be stopped – in the same way that Michael Bay and Ridley Scott need to be stopped. Gentlemen, you made some great movies, classics even. Stop ruining them with endless, unneeded sequels that don't pass muster. Please? James, take your own advice:
A lot of the good writing is now in television, and I think that feature films could benefit from better writing and better character work in general and a little less spectacle. Not that I don't like spectacle, but I like it at the right moment. You just have to make good movies. Pretty simple.
This is from the mouth of the man that made Avatar. A Ferngully/Dances with Wolves mashup that required so much spectacle that it was shot almost entirely like this: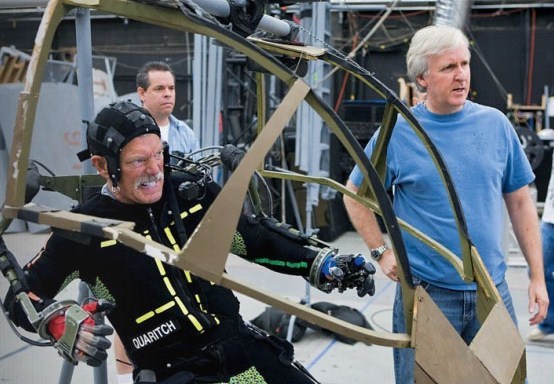 Subscribe to our newsletter!
Get Tabletop, RPG & Pop Culture news delivered directly to your inbox.
So it could look like a video game in magical 3D on screen: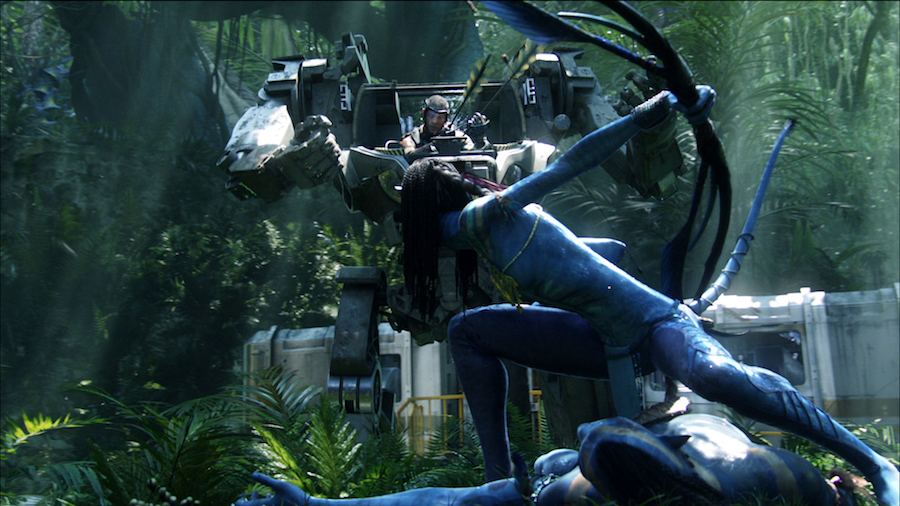 I'll let that idea sit for a little while longer.
Ok – so, back to the point. This kind of project is why the industry had one of its worst years ever this year. Studios are offering up big budget sequels, re-makes, and crappy franchise films. It seems that nothing is being learned from that. Paramount is betting their survival as a big budget production studio on the Terminator, the Transformers, Spongebob Squarepants, and a sequel to Top Gun (no, really, that's a thing).
I've been enjoying a lot of the small studio and not intended to be blockbuster releases this year – like Dunkirk, Get Out, The Girl with All the Gifts, and the Trainspotting sequel (that we didn't deserve, but got anyway). Blockbuster movies need help, though. They have a place, they don't need to go away… they just need to be better.
Better than James Cameron.
What are your thoughts on all of this?