GenCon 50: CMON Booth Showcase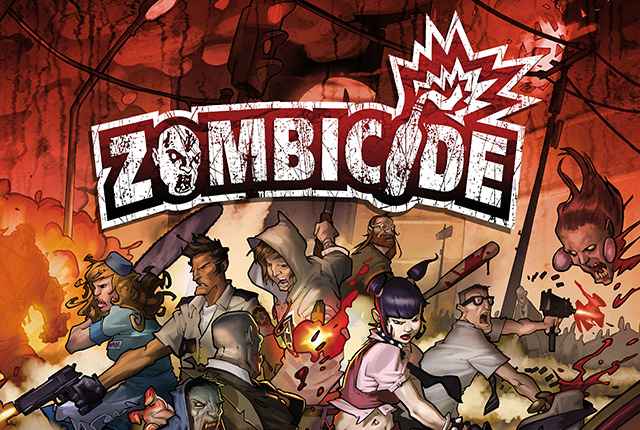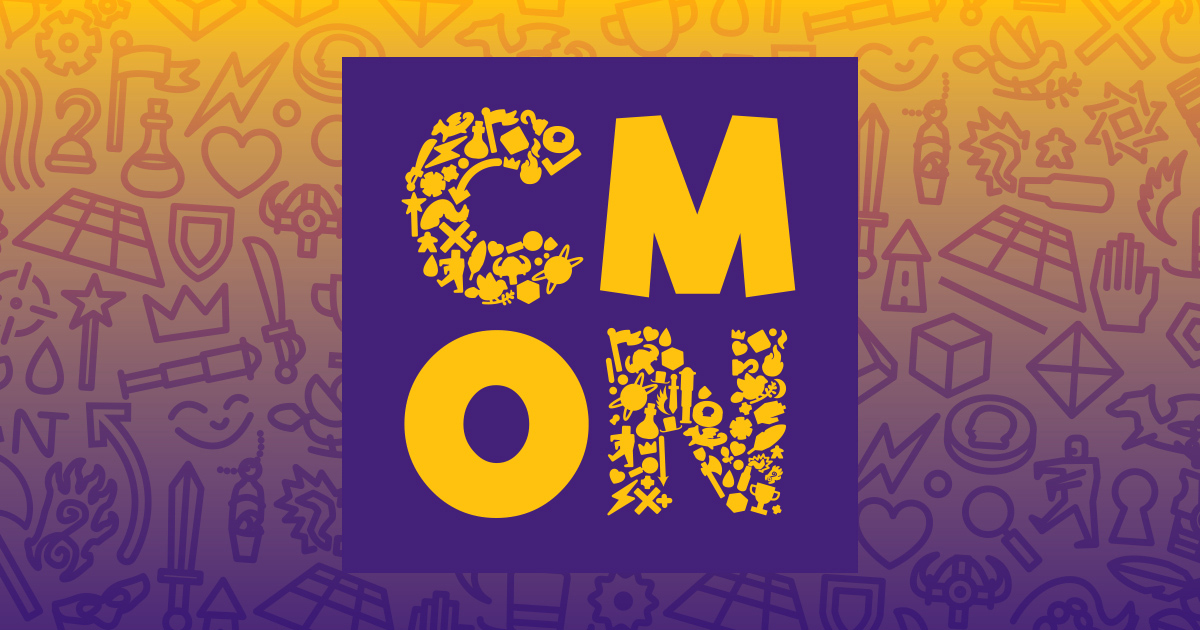 We stopped by the CMON booth at GenCon and got a run down of a TON of awesome board games and the latest about Dark Age!
CMON had pretty great show at GenCon 50 – we stopped by their booth and got to see all the great stuff they had on display:
One game we didn't get any shots of was their new A Song of Ice and Fire game – they had a packed demo section all weekend. However, we did get some pictures of the miniatures and they are looking good: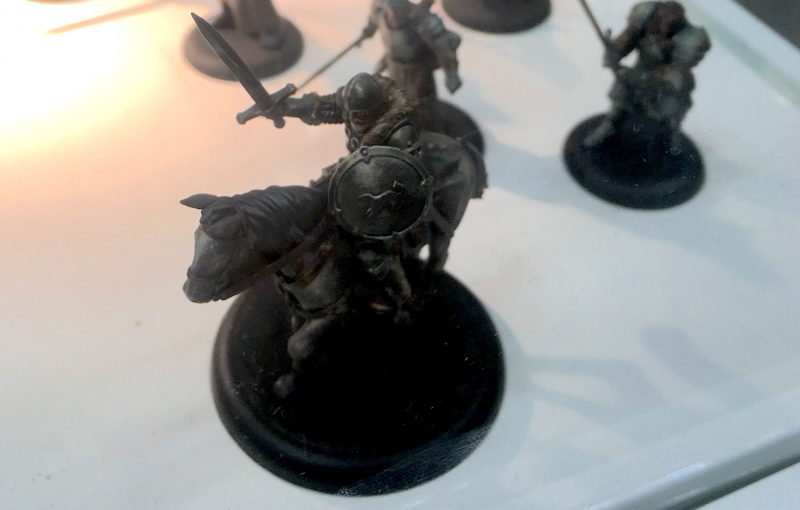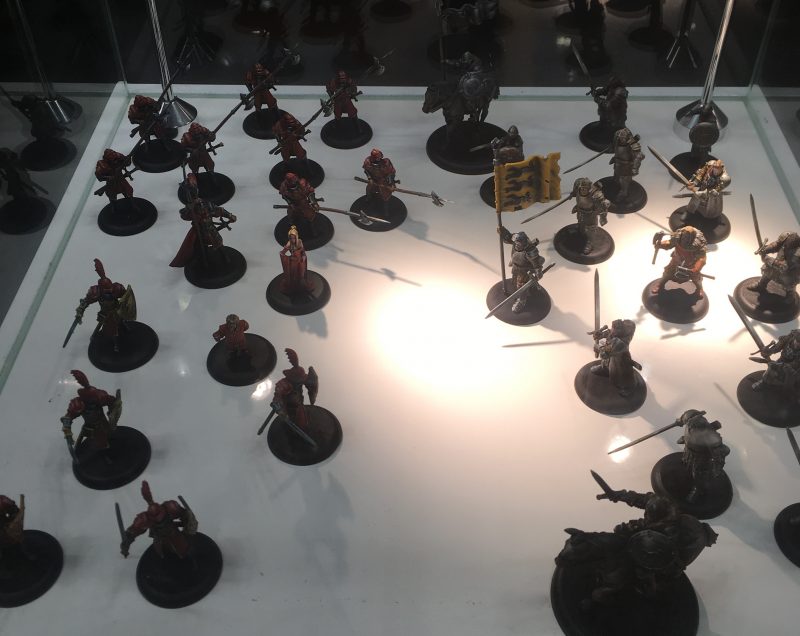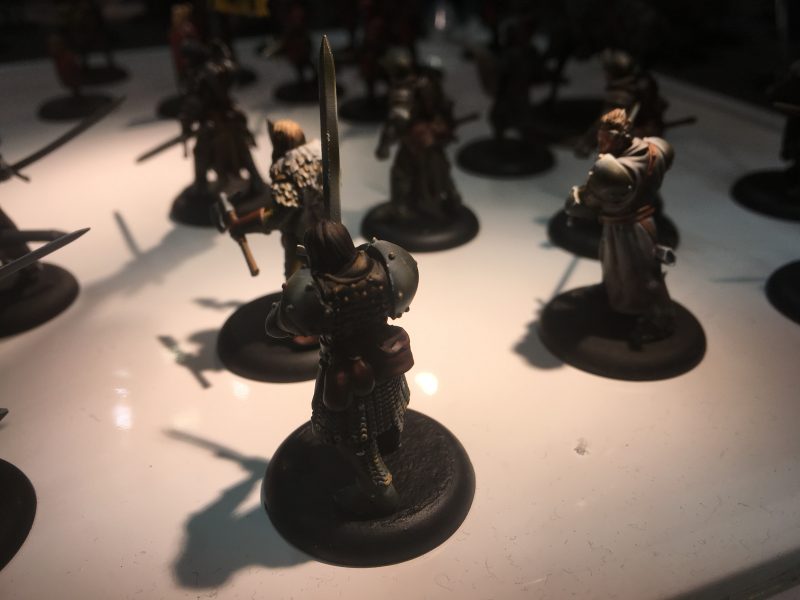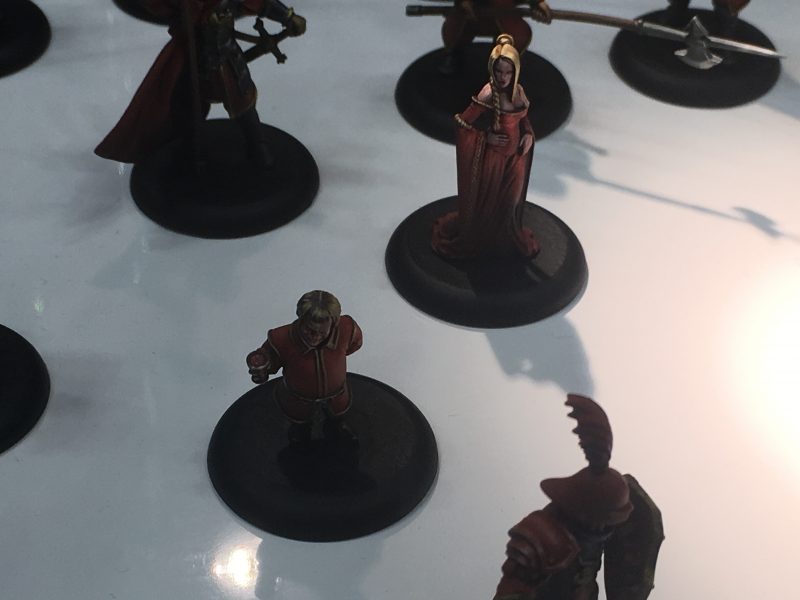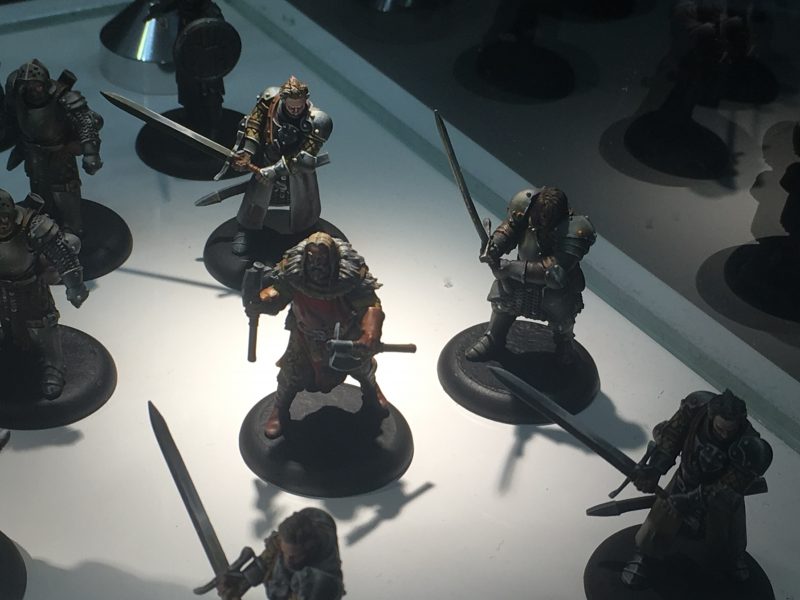 We're going to be keeping an eye on this one as it develops – we're fans of the property and we spotted some of our favorite characters in the mix. We'll have more on this one very soon…
Subscribe to our newsletter!
Get Tabletop, RPG & Pop Culture news delivered directly to your inbox.
Now, in the video we covered a wide array of their board game offerings. Below you'll find links to many of them from the video. We have covered most of these in previous articles or unboxings and we really like CMON's board game side of the house. Many of these will be or have been played on our Board Game Bonanza on our Twitch Channel. We picked up a copy of Zombicide Black Plague are are looking for to showing that one off in more detail very soon.
On the Miniatures Games side of the house the big announcement for Dark Age was that the Skarrd have gotten a new book: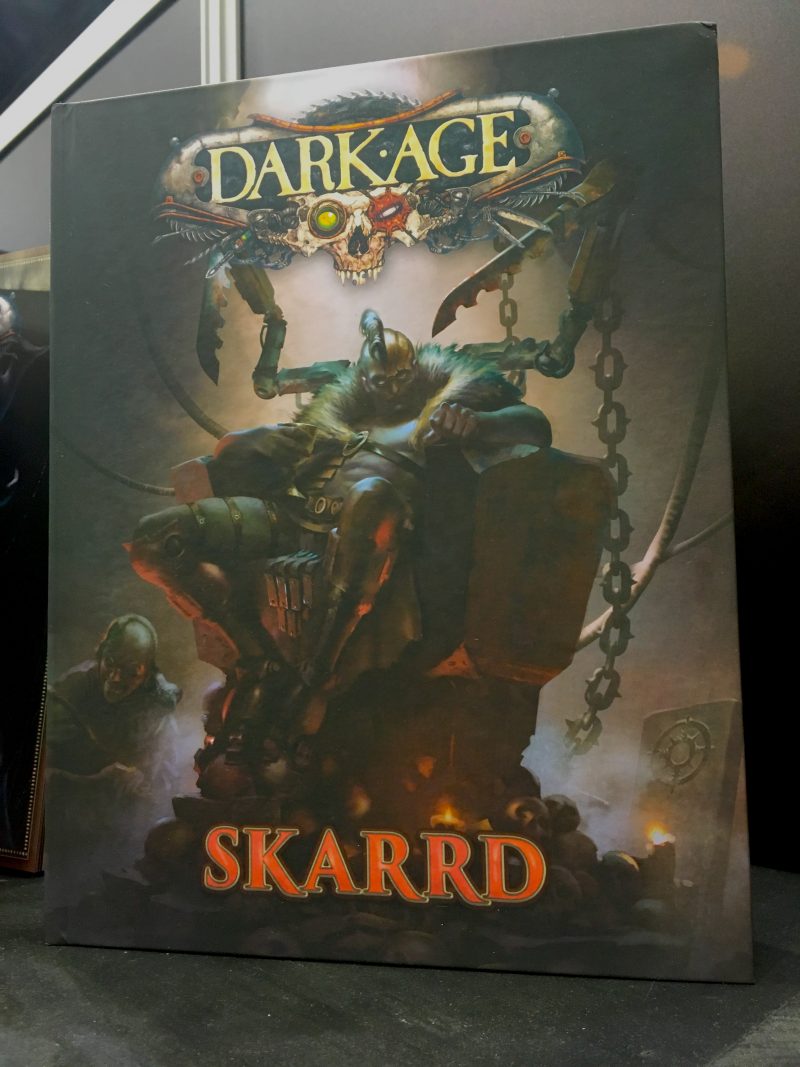 CMON also had a ton of new miniatures on display as well – check out the video for more and visit the Dark Age link for more info on that below. Overall the CMON was pretty packed all weekend and you could tell there was a good buzz around Dark Age, ASOIAF, and all the board games they now have in their catalogue. We're pretty excited to see more gaming goodies from CMON in the months to come (Massive Darkness, we're lookin' at you).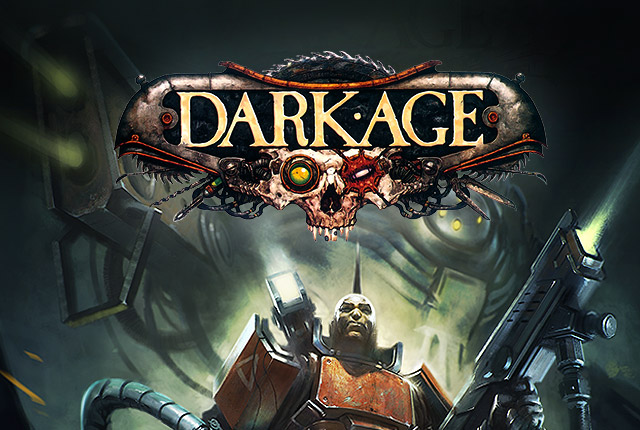 Dark Age is a science-fiction wargame that gives players seven distinct factions to wage skirmish-level battles on the distant, shattered world of Samaria. Faction gameplay runs the gamut, from hierarchical military technologists to psychic wasteland reavers to fierce alien headhunters. Although technology is incredibly powerful, 500 years of neglect and decay also means that it is unreliable. Most prefer the reliability of a strong sword, or handy length of pipe, to achieve their means up close and personal.

Alternating unit activation ensures rapid gameplay, leaving no one sitting on their hands during their opponent's turn. Reactive abilities and powers (along with the d20 system) allow for amazing reverses that dramatically alter the ebb and flow of battle. Full forces can be as few as three models or as many as twenty or more, allowing for multiple games in an afternoon.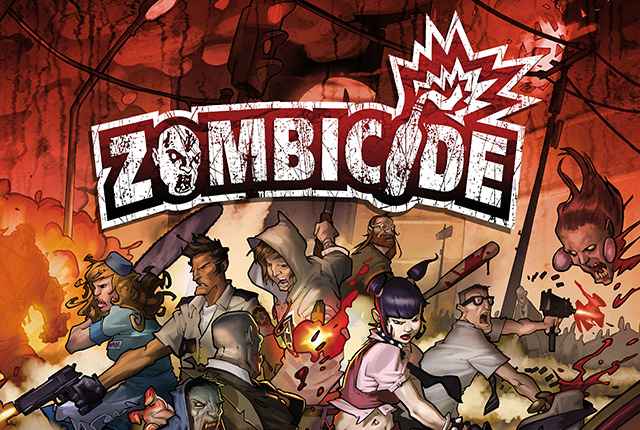 Take the role of a Survivor, each with unique abilities, and harness both their skills and the power of teamwork against the masses of unthinking, blood-craving Zombies! Unfortunately for you, there are a lot more zombies than you have bullets…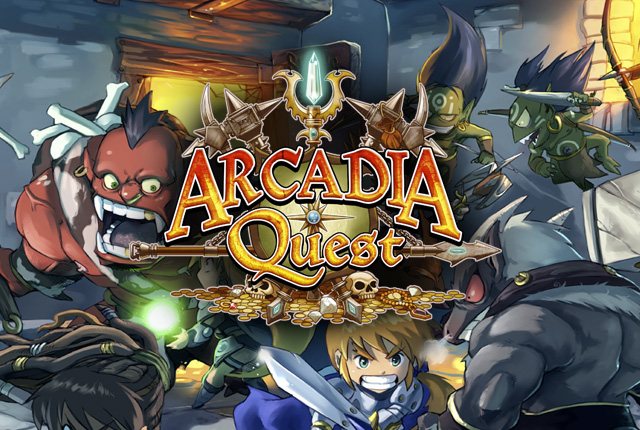 Arcadia Quest is an exciting adventure board game for 2 to 4 players created by a quartet of designers, including acclaimed designer Eric M. Lang. Each player controls a Guild, competing to be the liberators of the city of Arcadia and, more importantly, to become the richest and most powerful Guild in the land!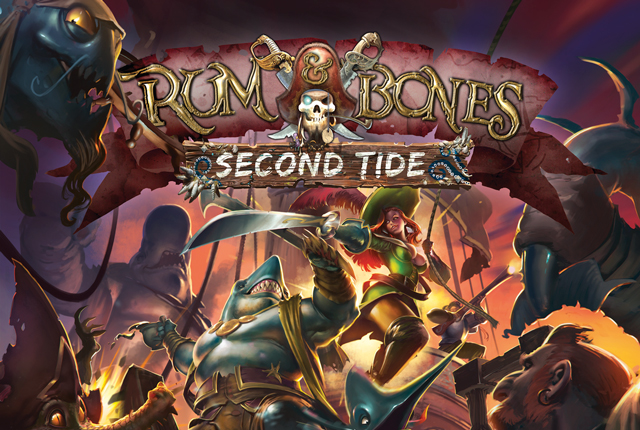 Avast mateys! Time to set sail and take to the high seas, where battle and adventure await! In Rum & Bones, you and your mateys will take control of imaginitive pireate factions and face off in a head-to-head battle inspired by MOBA style video games. One pirate will walk away with all the booty and the other has a date with Davy Jones' Locker!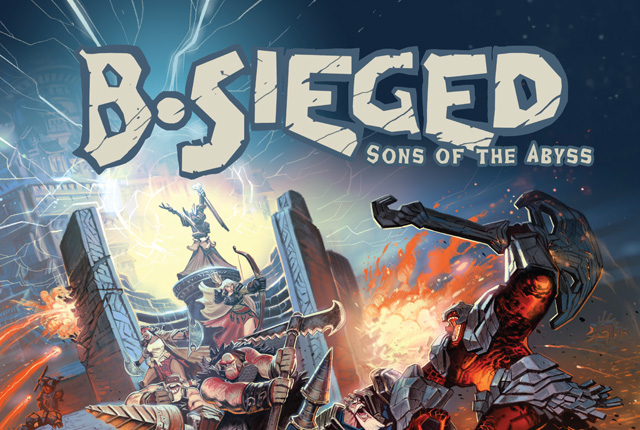 B-Sieged is a fully-cooperative, castle defense board game that combines exciting combat action with classic resource management. In this thrilling defensive battle, 1 to 6 players control the mighty Heroes of Modhelm, who must fight back the encroaching Abyssal hordes and endure until salvation arrives!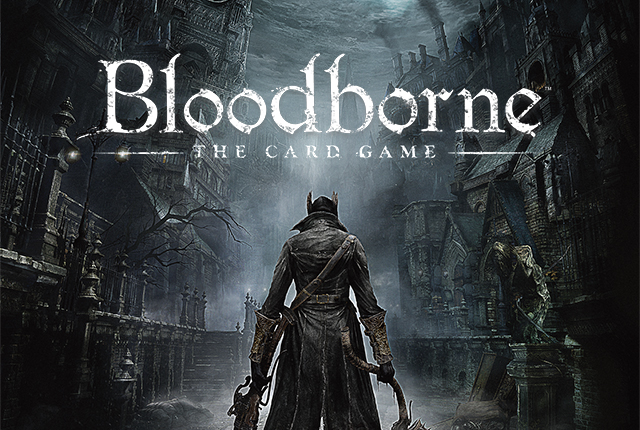 Greetings, Hunter. Trapped in the nightmare world of Yharnam, you're forced to enter a Chalice Dungeon and do battle with the monstrous creatures that inhabit its depths. You'll find incredible weapons and equipment to help you in your quest, but the biggest assets you'll have will be your cunning and your bravery. Fight hard, collect Blood Echoes and Trophies from your fallen foes, and you just might make it out alive.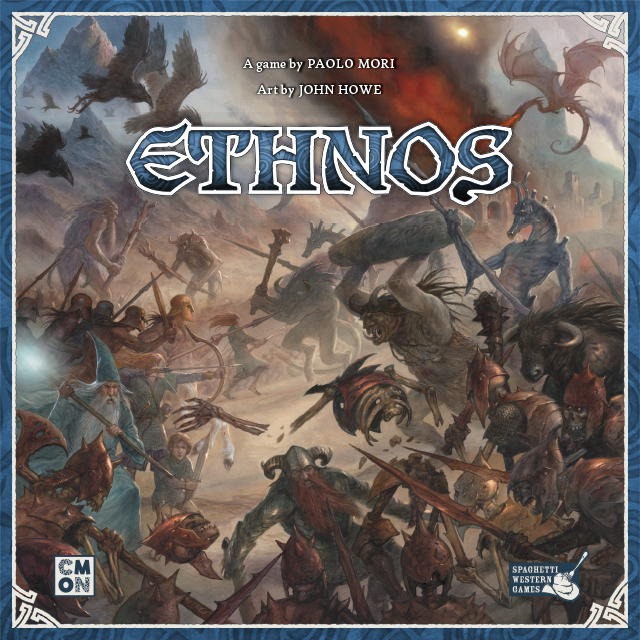 Ethnos is a mythical realm filled with creatures big and small. As the last Age ended, war and revolt left the inhabitants without someone to lead them into their future. Giants, Dwarves, Elves, and Centaurs have not traditionally gotten along, but a leader is a diplomat as much as a warrior. Now, you'll have to bring the residents of Ethnos together under one rule. Over the course of three Ages, you will gather followers and convince them to band together to conquer the six Kingdoms. Featuring a classic design by Paolo Mori and breathtaking illustrations by legendary artist John Howe, Ethnos transports you to a world on the brink of disaster. Only a steady hand and a pure heart will be able to lead the inhabitants of Ethnos into the future.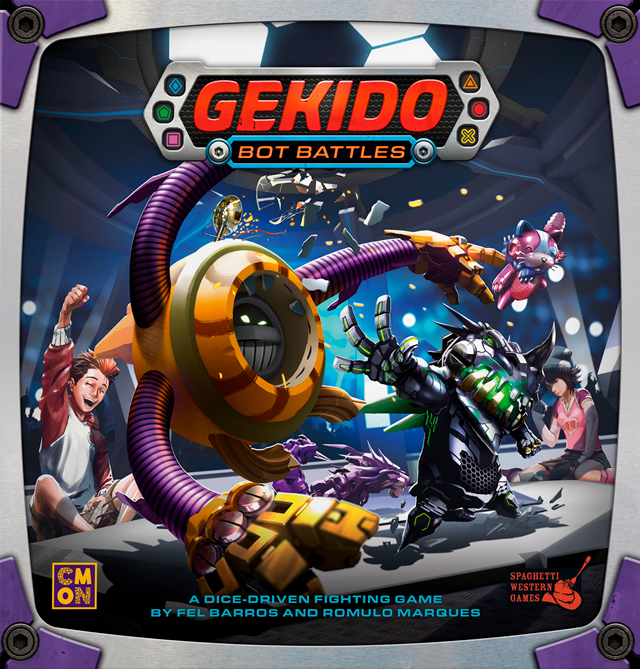 In the future, underground bot battles are the world's most popular sport. Gekido is the pinnacle arena, attracting champions from all over the world. It takes skill, timing, and flawless execution if you want to walk out of Gekido with your pride, and your robot, intact. Round after round, you'll target opponents and attempt to hit them with crippling attacks. Success means you deal them damage, but a misfire results in harming your own bot. Take advantage of powerful Tech cards and use parts of the arena, like Laser Turrets and Energy Stations. As bots get closer to annihilation, they fight with more ferocity. Taking on damage unlocks powerful abilities. But be careful, too many hits and you'll be eliminated from the competition. Only one bot will come out on top!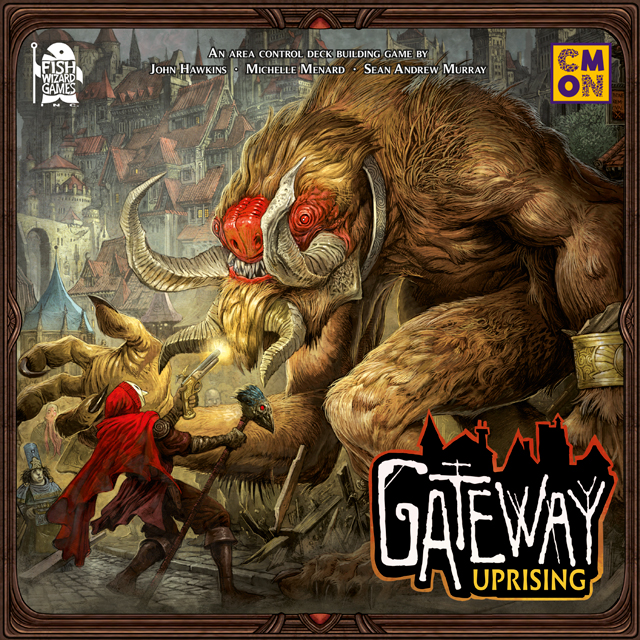 Magic was outlawed in the city of Gateway when the evil Chancellor Gideon took over control many years ago. However, he couldn't snuff out its use entirely, and now you're going to have to rely on the old traditions if you hope to save the city. Monstrous beings, the Drueggar Horde, threaten to destroy Gateway. You'll have to acquire the knowledge of new spells and recruit a ragtag team of rebels to fight at your side. Gateway Uprising is a unique combination of deckbuilding and area control. You'll have to balance working together with your opponents to fight off the Drueggar Hordes, with taking control of districts by yourself. You share common goals, but in the end, there will be only one winner, or if the city falls… none.
If you're looking for a good time c'mon and check out CMON!