Shadespire: Three New Factions Teased by GW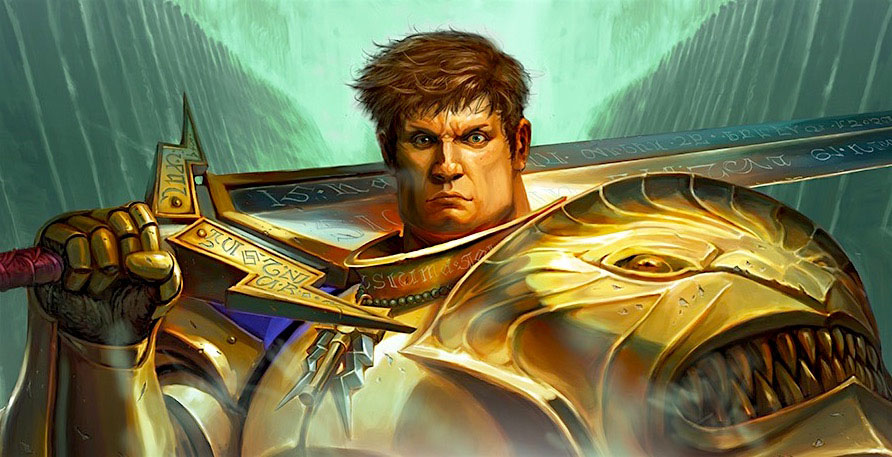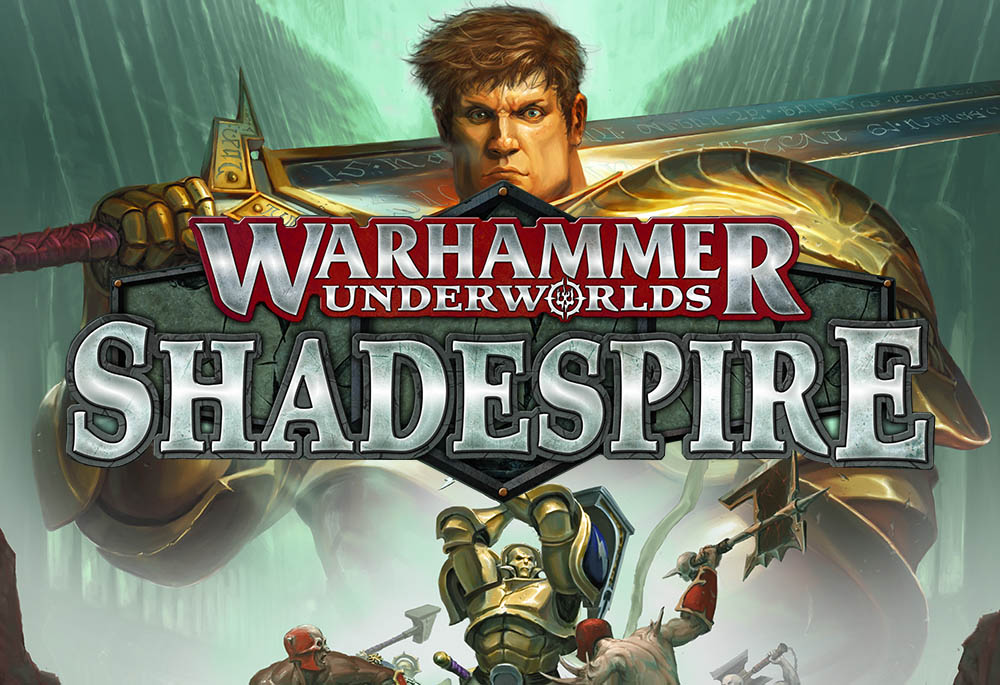 Shadespire is coming soon, and it looks like even more factions from the 8 Realms are coming with it.
We've already taken a peek inside the boxed starter set comes with Stormcast Eternals and Khorne Bloodbound.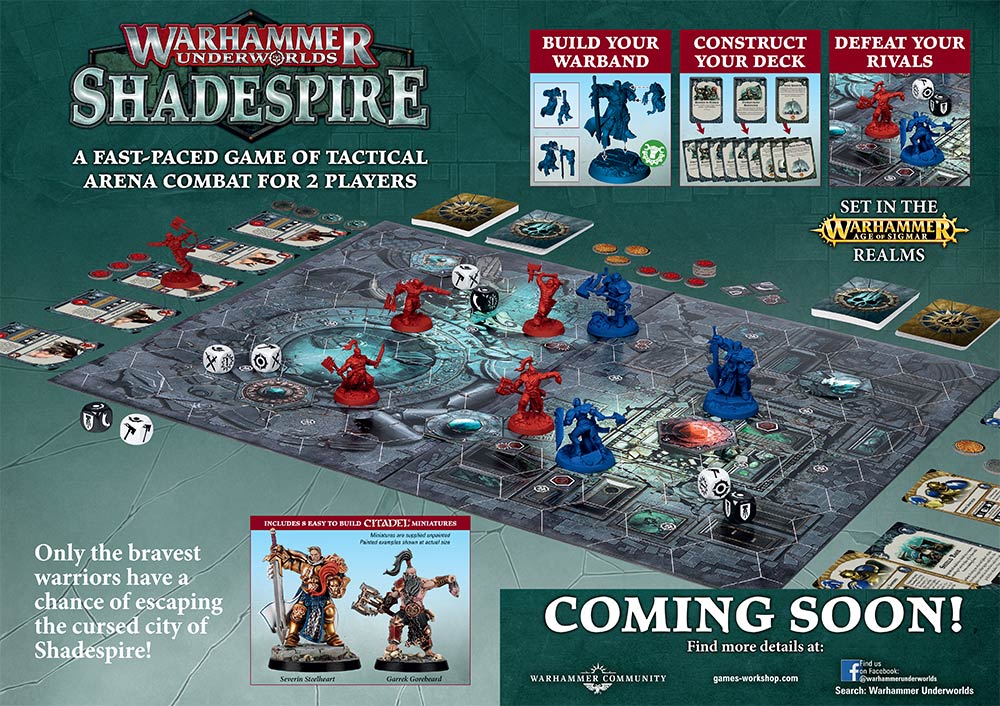 Then we saw the IronJawz unveiled at NOVA: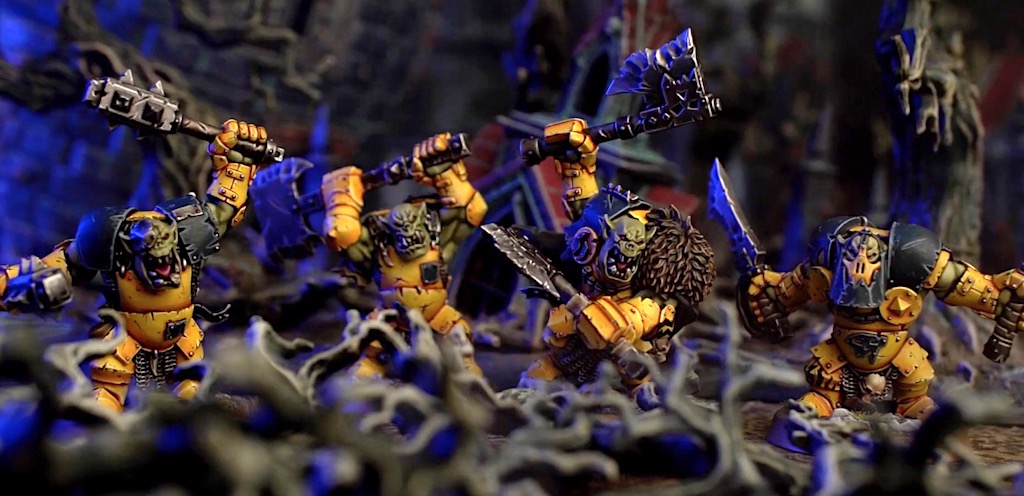 …and we had previously seen undead artwork and pics of the Sepulchral Guard:

New Factions
Today we see this image via GW of the four known factions.

A MUCH better looking take on a skeleton than the previous Warhammer Fantasy range.
Then THIS image gives away the next two factions: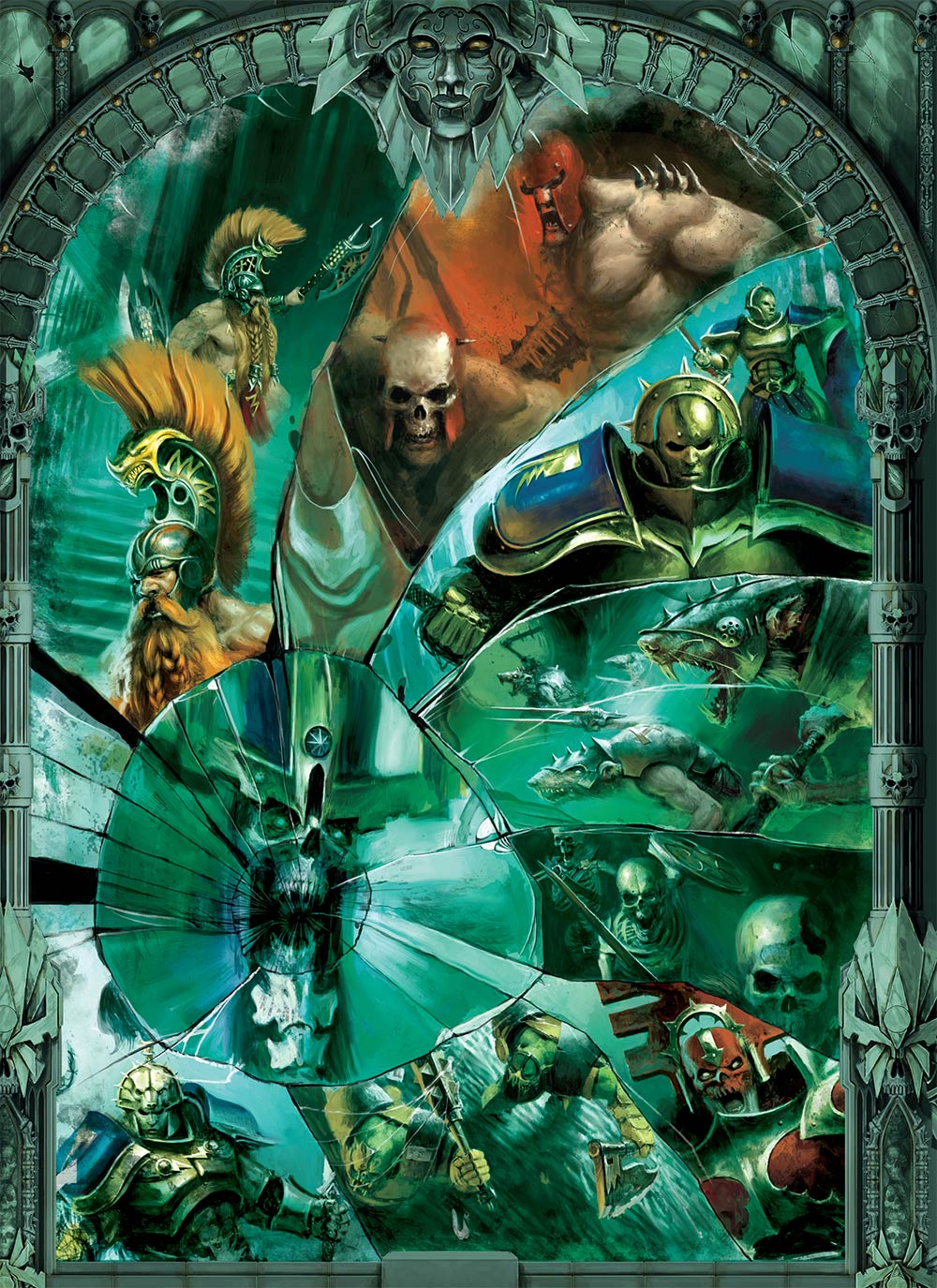 Subscribe to our newsletter!
Get Tabletop, RPG & Pop Culture news delivered directly to your inbox.
I spy with my little eye:
Fyreslayers
Skaven
Alternative Stormcast Eternals & Khorne Blood Warriors
I think Shadespire is going to have a lot of legs in it for competitive skirmish-deck building play.
Watch A Full Game of Shadespire
Here is our gameplay tutorial with Phil Kelly from GENCON50
~ You bet we will be playing Shadespire regularly once it's out.