Tabletop Crowdfunding Round-Up: Septermber 12th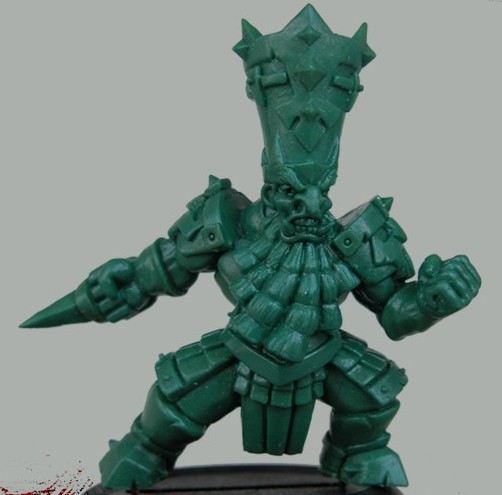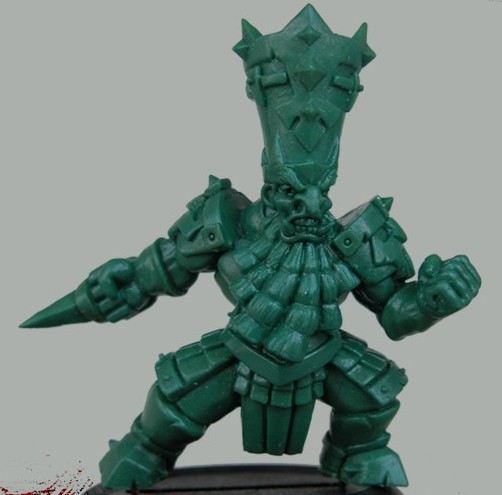 Islands of gold, furry adventurers, and zero-g frag-fests! Come check out this week's batch of tabletop Kickstarter highlights!

Panda Cult Games has Kickstarted a few miniatures for their Wander setting in the past, but now they are ready to release their first major board game. The peaceful port city of Barnacle Bay has been corrupted by Elder Bane, turning its inhabitants into mutant fish monsters whose sole purpose is to serve their dark lord. Players control a band of five heroes that have been sent by the Wanderer's Guild to defeat Elder Bane and restore peace and order to Barnacle Bay. The Cult of Barnacle Bay is a scenario-driven dungeon crawling miniatures board game where players will get to develop their characters with new skills and loot as they progress through the campaign. The boards are double sided, and each scenario will frequently force players to travel between the city and the underground tunnels beneath its streets. Turn order is randomized each round, with every model gaining bonuses depending on what order they activate in. You can grab a copy of Barnacle Bay for $90.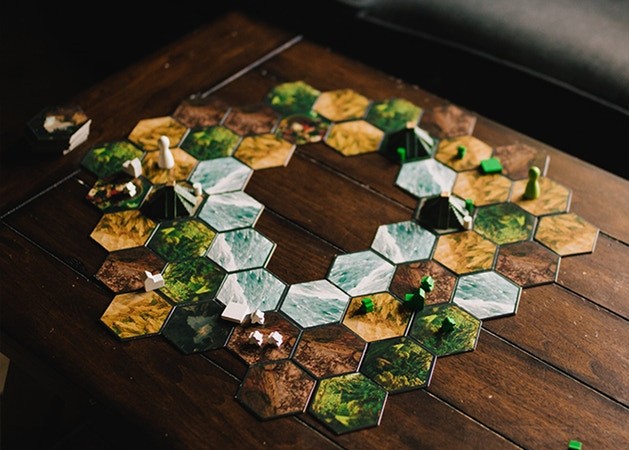 The Island of El Dorado is an exploration board game where four explorers compete to become the first to discover the ancient secrets of El Dorado. Players move around a modular board that is constructed as they explore, creating an endless number of potential board layouts. In addition to exploring the island, players will need to establish forts, gather resources, build armies, and control the shrines that are hidden in the depths of the island. The ultimate goal is to find and control the fourth and most powerful shrine before your competition. The game includes several playable explorers, each of which have unique benefits and passive abilities that dictate their play style. A copy of The Island of El Dorado will cost you $49.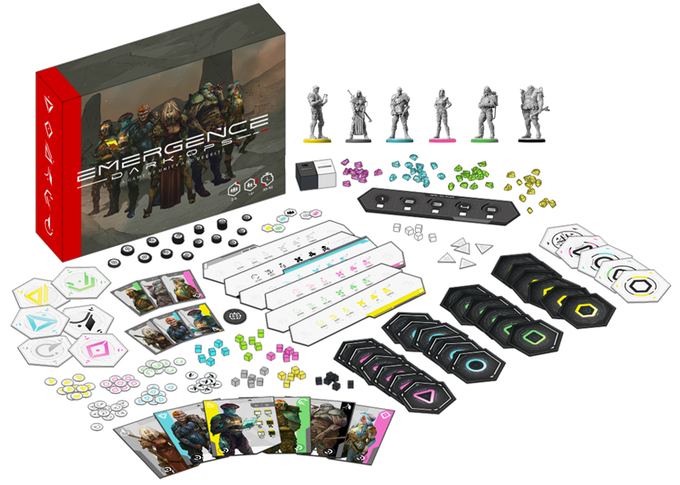 Dark Ops is the standalone sequel to Liminal Games' previous strategy game, Emergence. Dark Ops is a free-for-all board game set in a dystopian future for up to six players. Earth has been completely taken over by a genocidal AI, and players control the desperate factions that make up what's left of humanity. Players move their agent around the board to gather resources that can be used to improve their character or score victory points. Each player also has a target, a rival player they can actively sabotage to score extra points. The game focuses a lot on soft alliances and well-timed backstabbing as a means to get ahead of the competition. The standard version of Dark Ops costs $39, with a bundle available for $69 that also includes the original Emergence.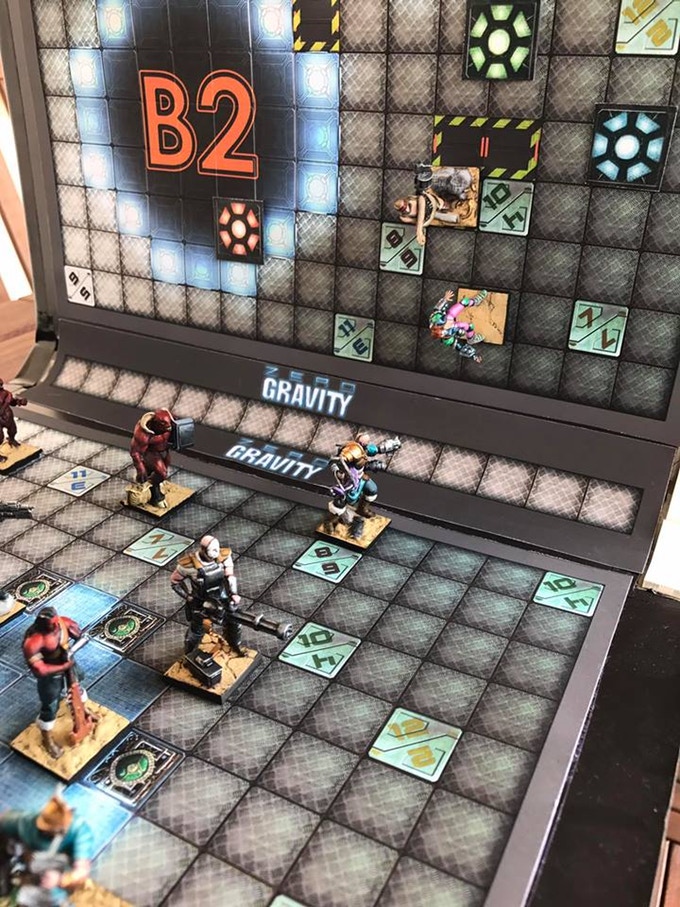 Zero Gravity is perhaps the most interesting take on miniature-based board games to hit Kickstarter this week. The hottest spectator sport of the future is a zero gravity capture-the-flag deathmatch where the best teams in the world compete in bloody combat for fame and fortune. To simulate the world's gravity-defying combat, Zero Gravity is played on a unique, metal-lined 3D board with four teams of magnetic miniatures. Hostile mutants also roam the board, attacking anything that gets in their way. The core Zero Gravity boxed set will cost you €89/$106.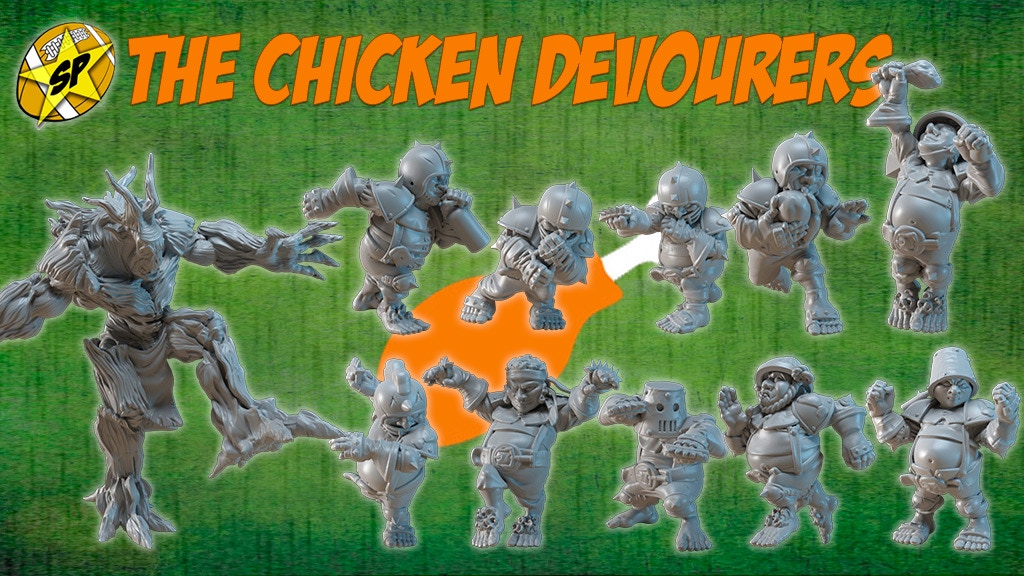 The Chicken Devourers are the latest team of pudgy Halfling footballers to appear on Kickstarter. The full team consists of 14 Halflings and two Treemen, with no duplicate sculpts, and are cast in white metal. You can get the team and all unlocked stretch goals for €59/$70.
Subscribe to our newsletter!
Get Tabletop, RPG & Pop Culture news delivered directly to your inbox.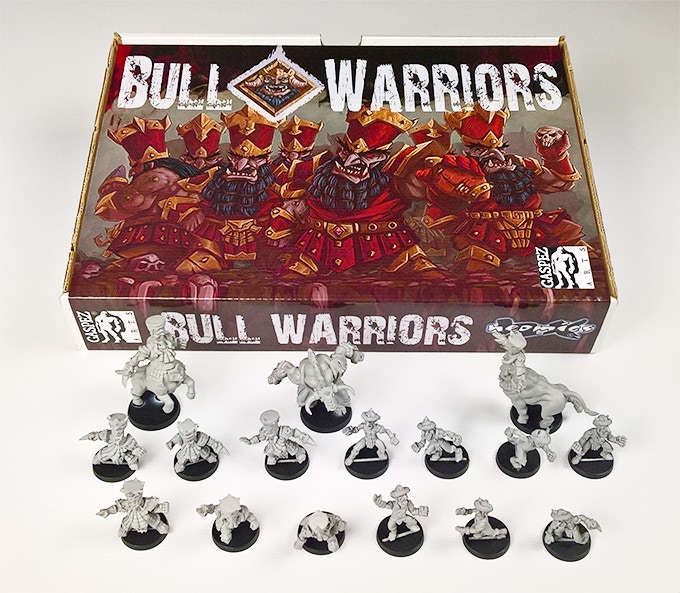 Our second fantasy football team is composed of another popular, vertically challenged race, the Chaos Dwarfs. The standard team consists of six Chaos Dwarfs, seven Hobgoblins, two Bull Centaurs, and a Minotaur. The team comes in your choice of metal or resin, and pledges start at €79/$94.

Pandemic fans looking to customize their game might want to check out this new line of 28mm plastic miniatures designed to replace the standard player markers. There's 23 miniatures in all, and cover the roles represented in Pandemic and its expansions. You even get a set of colored counter bases so everyone knows what miniature is theirs in-game. The complete set costs $59.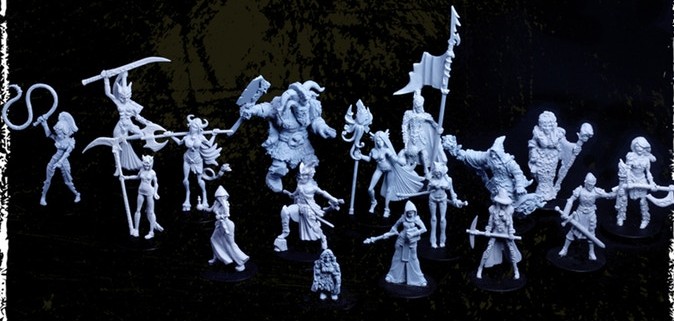 Finally, we come to a line of 32mm metal fantasy miniatures by Scylla Models. The set includes a variety of fantasy character archetypes, dark elves, and other monsters. The campaign launched with 17 miniatures, while optional parts and additional sculpts are being unlocked as stretch goals. Pledges start at €22/$27.
It was a pretty busy week for tabletop games and accessories on Kickstarter.
Why not check out one of these other campaigns while you're there?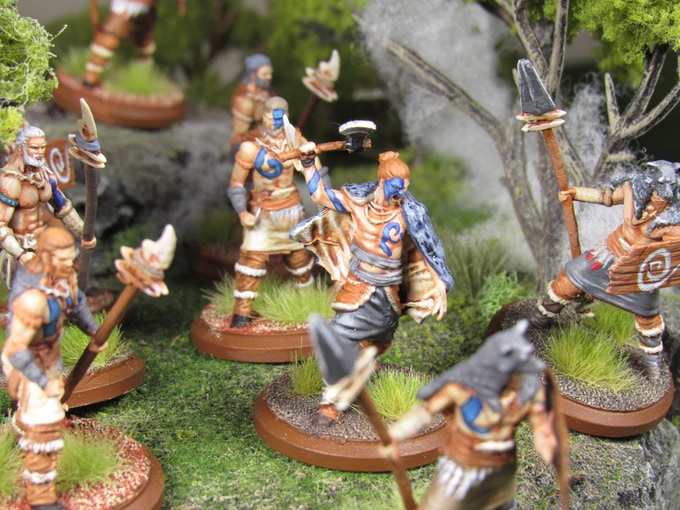 ~Which of these campaigns caught your attention?