Tabletop Podcast Review: September 26th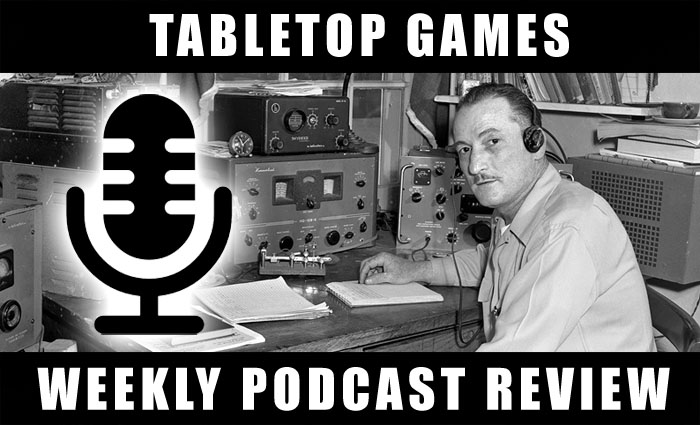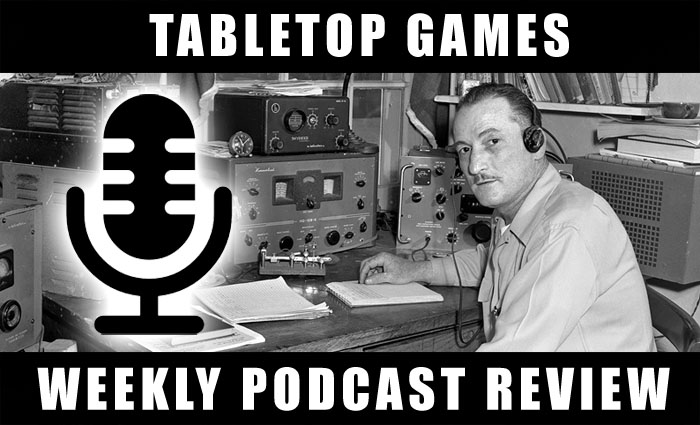 Adam here  for another week of tabletop podcast reviews! Grey Knights, combat, dead companies & more!
Hey all, Adam here, from TFG Radio, for this week's reviews! This week we see some Grey Knight army discussion, arena combat, and talk about a dead company. So, let's get on with the reviews!
Heroic Intervention Episode 54 – This  Episode Andrew has special guest, Shaylynn Allen. She is the current #1 Grey Knights player in the ITC. They discuss the new Grey Knight codex from Games Workshop. They do not go into great detail about the codex but that isn't necessarily a bad thing. They talk about her history with the army, and then dive into the codex. They go over the units that are optimal, as well as talk about the sub-optimal units. They also talk about the different stratagems, how they can be used in the army, and the different ways you can play the army. It's a nice listen for those either just starting out with Grey Knights or just wondering what the army can do on the table top.
Roll to Seize 40K Arena Episode 14 – This episode the main event features The Red Terror and 16 Raveners vs Drazhar and 20 Incubi
Exploding Dice Episode 6 – The duo discuss the shutting down of Spartan Games and an intro the the Prussian Empire in Dystopian Wars.
Age of Sigmar Daily – Nice source for daily Age of Sigmar talk.
Signals from the Frontline – Always a good listen for new and rumors on 40K
Also Out This Week
Ashes of the Imperium Episode 7 (40K)
Battledriven Season 2 Episode 2 (Warmachine)
Battlehosts Episode 49 (40K)
Black Sun 9/18/17 (AoS)
Subscribe to our newsletter!
Get Tabletop, RPG & Pop Culture news delivered directly to your inbox.
Chain Attack Episode 66 (Warmachine)
Chapter Tactics Episode 41 (40K)
Combo Smite Episode 172 (Warmachine)
Come the Apocalypse Episode 9 (40K)
Crippled Systems Episode 212 (Warmachine)
Eye of Horus Episode 108 (30K)
Forge the Narrative Episode 207 (40K)
Inches and Cubes Episode 19 (Hobby)
Long War Episode 119 (40K)
Mayacast Episode 150 (Infinity)
Mob Rules Episode 59 (40K)
Mynock Squadron Episode 86 (X-Wing)
Radio Free Isstvan Episode 71 (30K)
Scruby & Wells Episode 31 (AoS)
Veteran Gamer Reenlisted Episode 9 (40K)
As always, check out our blog, at TFG Radio, and give the podcast a listen. We talk 40K mainly but delve into other game systems. This week we talk with Jeff about baby seals in the shark tank, answer a few questions from the audience, and we go over a couple lists!
Have a different opinion? Post in the comments below or email me at [email protected] and let me know!