Warlord Games: Vikings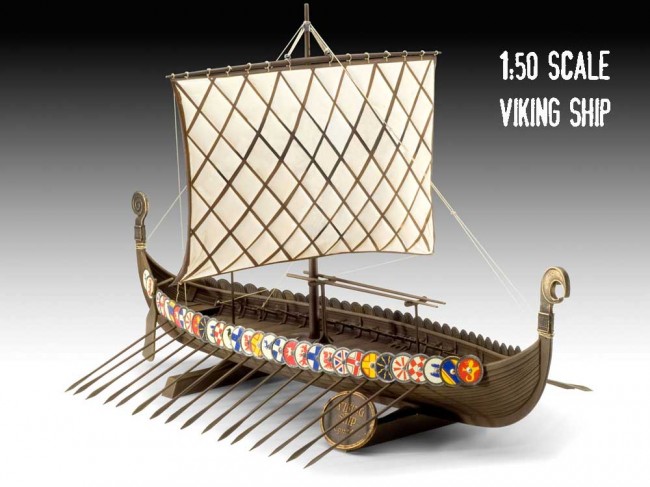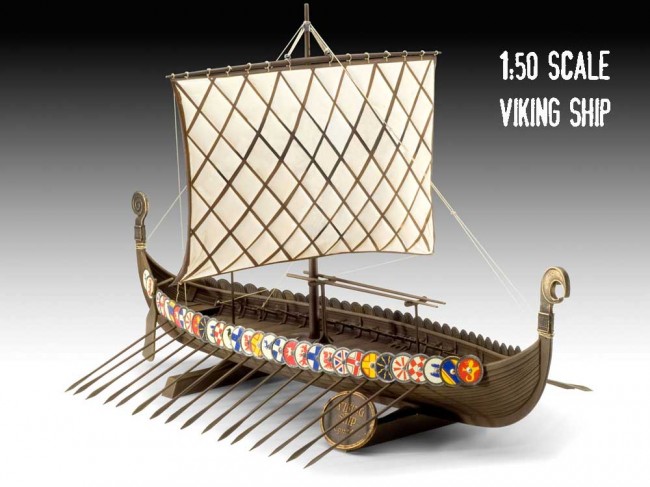 I don't think these guys are from Minnesota…
They are from Warlord Games though. Introducing the vikings–first of their upcoming Saxon Miniatures Dark Ages range–these are a bunch of historical minis with all the armor and equipment you might expect to see on a bunch of actual vikings. So no horned helms. Just axes, seaxes, dane axes, and swords.
via Warlord Games
Sailing to the shores of many countries these fearsome Raiders are ready to battle their way to Valhalla!

Warlord Games is delighted to announce that we can bring you the first of the Saxon Miniatures Dark Ages range from History Maker!
From the end of the eighth century AD, Vikings originating from Scandinavia regularly appeared in Great Britain and on the European mainland on raiding expeditions in their Longships. This complete set gives you everything you will need to begin your raids as a perspective Earl. The 38.5 cm long, 24cm tall plastic ship itself comes with fantastic engraved detail and, perhaps most importantly of all, a comprehensive set of decals for all 64 shields and the sail.
Contains:
Viking Berserkers
Viking Archers
Viking Hearthguards
Bareheaded Viking Bondi A
Bareheaded Viking Bondi B
Viking Bondi A
Viking Bondi B
Viking Plastic Ship
If you just need to add a particular set to your collection then here are the first individual packs available now:
Contains:
4 metal Viking Hearthguards
Contains:
Subscribe to our newsletter!
Get Tabletop, RPG & Pop Culture news delivered directly to your inbox.
4 metal Viking Berserkers
Contains:
Contains:
8 metal Viking Bondi with Bareheads
Contains:
8 different metal Viking Bondi with Bareheads
Contains:
Contains:
8 different metal Viking Bondi
The Viking fighting ships of around 65 feet in length had a bow at both ends, enabling them to beach and/or launch in either direction. The shallow draught of only 5 feet also gave the Vikings the option of sailing or rowing up inland waterways and rivers, allowing them to raid areas deep in the hinterland. With these fast (a speed of 20 knots) and very manoeuvrable fighting ships also known as "Dragon Boats", the Vikings ventured as far away as Turkey, Greenland and even North America, as excavations at settlements have proven.
SOUND THE HORNS!
Raiding the shores in battles such as Brunanberg, Clontarf, Ethandun, and Maldon (Essex 991AD). How better to bring your Vikings ashore in style, than in your own long ship!
Led by the Viking Harald Steptoesson aboard his mighty long ship, the Hirdmen charge into victorious battle!
You'll find Harald gracing the cover of our Hail Caesar Army Lists book, this superbly sculpted Viking was named following a competition to suggest his title. You'll find the full list for your Norse raiders in Hail Ceasar Army Lists – Late Antiquity to Early Medieval, but be careful – that axe is sharp…