Wyrd: Iron Painter Tests Your Painting Might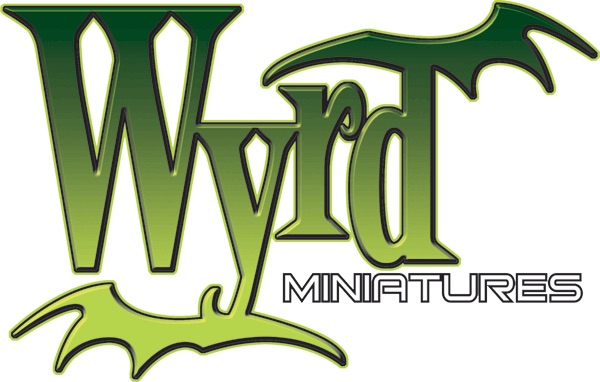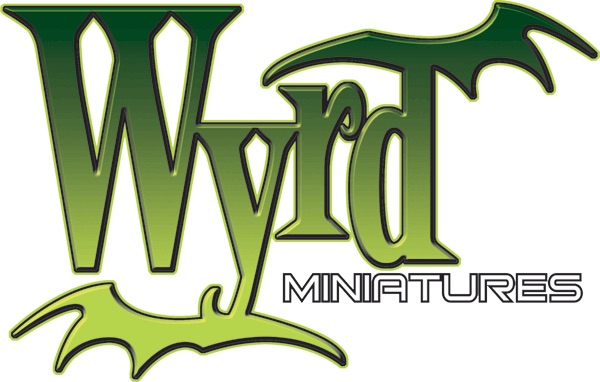 The biggest, Wyrdest painting contest of the year begins… now.
Wyrd makes some incredible miniatures. Whether it's the vibrant personalities that shine through in the sculpts, the awesome details that you can find, or the just plain wackiness of the models–wherever you look, you won't find anything else quite like them. They stand out with their own unique flavor of strange and wonderful. I mean–how else would you describe these racing miniatures?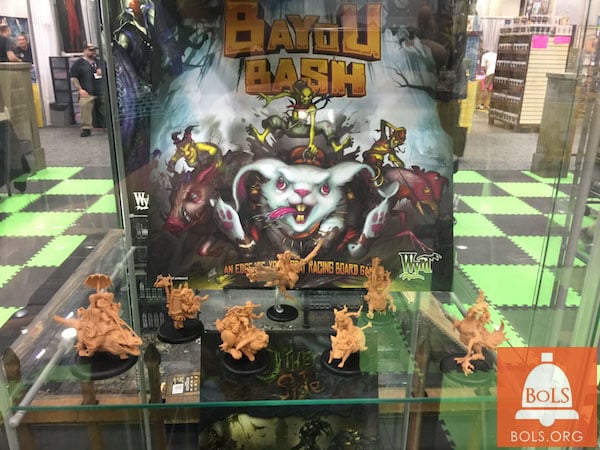 Those are massive gators, rabbits, and wyrd chicken things ready to hit the Bayou in a mad dash for the finish. Want something cooler? Check out this bandit: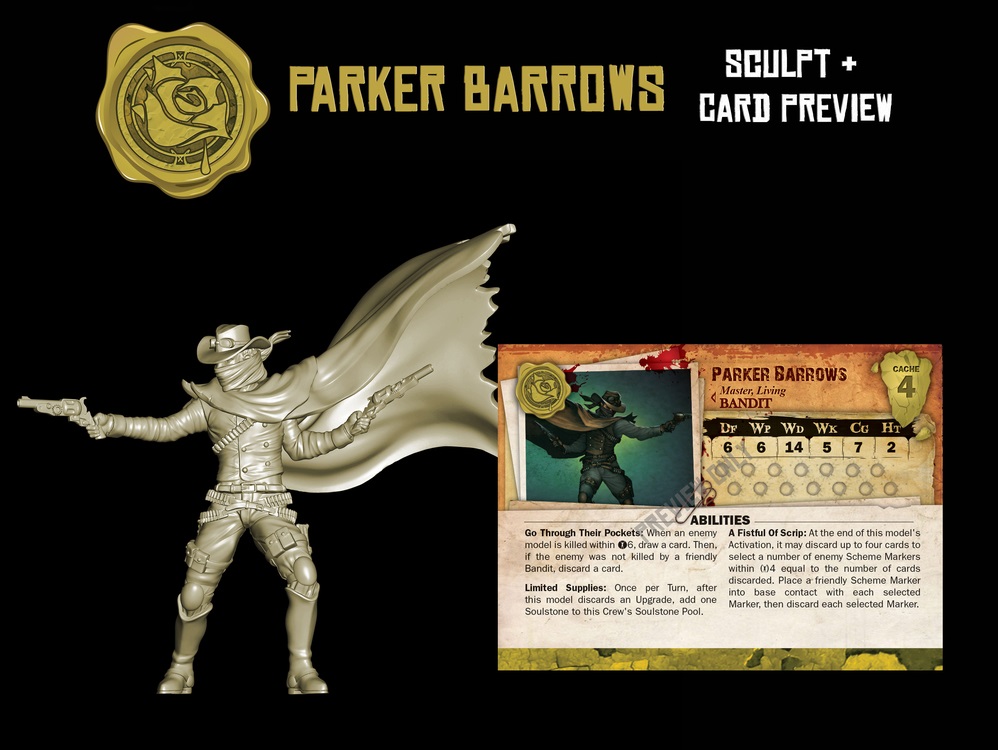 Or any of the other western/victorian/steampunk/Lovecraftian inspired models you can find in their Malifaux line. Whether you're looking for monsters, mechs, or anything in between, Wyrd probably has at least three models that are exactly what you're looking for.
And now's your chance to show off your skills and make these models look their absolute best. Wyrd opens up their Iron Painter contest, which invites painters to show the mettle of their pasture. That their limbs were made in [INSERT COUNTRY OF ORIGIN]. Now is the time to stiffen the sinews, to bend up every spirit to its full height. Cry God for Harry! England and St. George!
via Wyrd
The Iron Painter is a multi-round online painting contest conducted by Wyrd Miniatures. It is a long, grueling competition where painters will be tasked with continuously producing a series of painted models within tight timelines. It is not a competition for the faint of heart (or brush). This marks another year of Iron Painter, and this year is seeing some contest changes in order to better accommodate growing participation and its challenges. This year we've taken a number of steps in order to ensure that this is the best Iron Painter yet while still holding on to what makes Iron Painter special.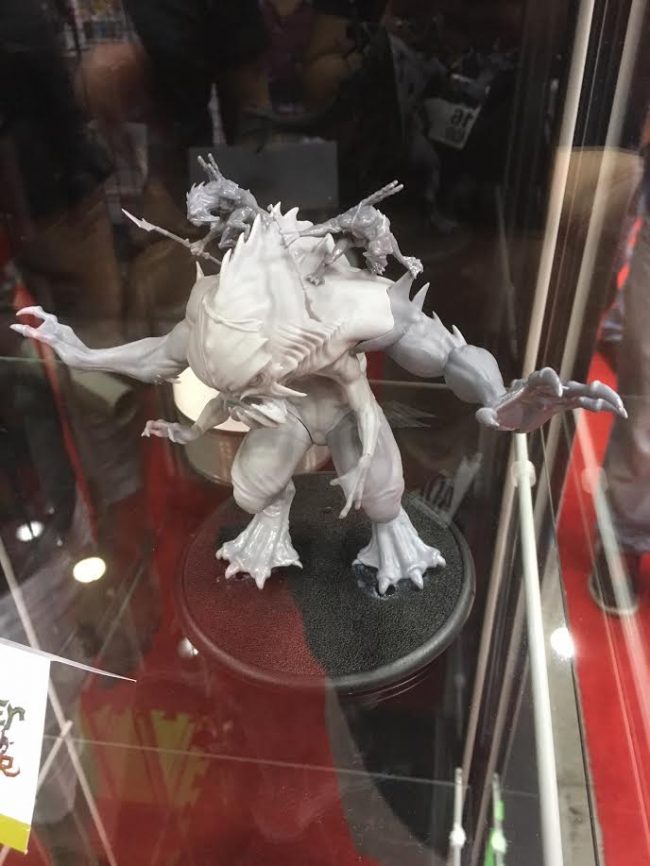 If you think you have what it takes to paint until your fingers bleed (OK, we don't want your fingers to bleed, but a little bit of a red stain from painting could be appropriate), then you should sign up for this competition. The full rules are detailed below, please read them carefully. Keep in mind that this contest is designed for painters (and non-painters) to have fun. Although each round will have a winner, Iron Painter is as much about finishing every round as it is about winning. It's a chance for you to get motivated and paint your minis!
Subscribe to our newsletter!
Get Tabletop, RPG & Pop Culture news delivered directly to your inbox.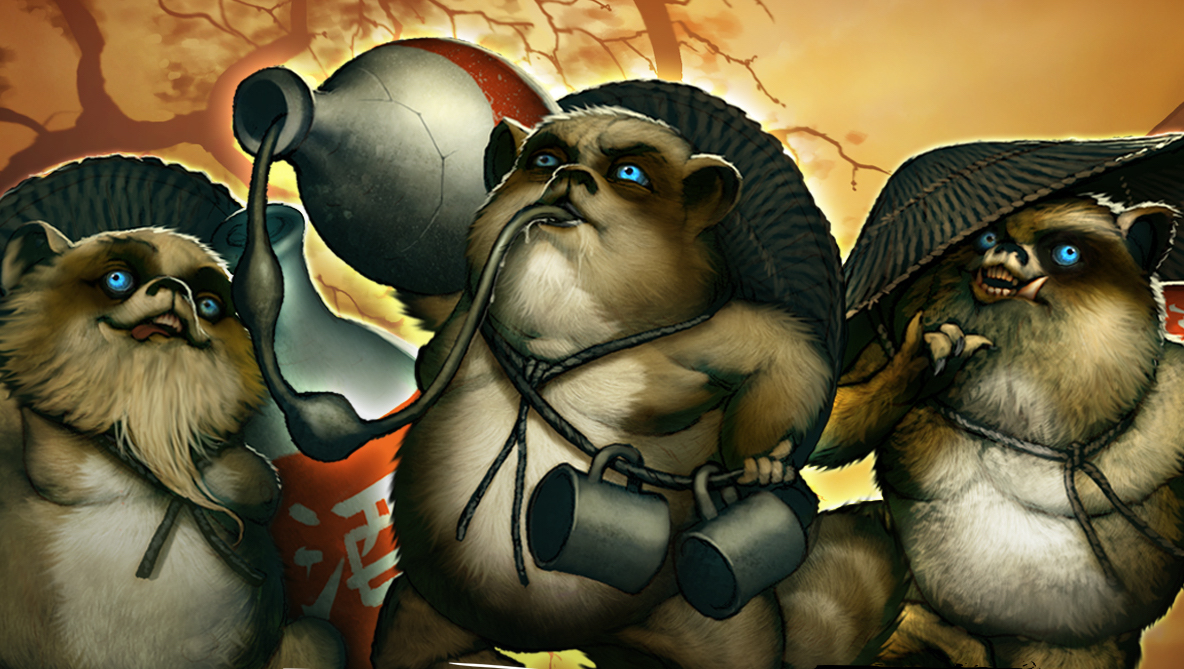 I, Kai, will be your host during this fantastical contest. I will announce the rounds and handle the logistics as I guide you through a journey of paint and adventure! I look forward to working with all of you and seeing your entries!

Without further ado, the rules:

Sign Up

In order to sign up for this painting contest, you must post in this thread saying "I'm in!" by September 17th. This will add your name to the list of participants, which we will then use to determine the Round's pairings. Please use the words "I'm in" so that it's very clear that you intend to sign up. Your name will be listed in the post below if you've signed up.

Please do not sign up for this contest unless you intend to follow through. Each Round of the competition will match painters against each other in a deadly battle, and we want to limit the number of drop-outs.

Rounds

Each Round of the Iron Painter will last 2 weeks, except for the last Round. During this time, each contestant will prepare and paint a new miniature. You may not use any miniature that you've already begun any work on (including assembly or priming). That miniature may be produced by any company, and it must be uploaded to the appropriate location by the deadline.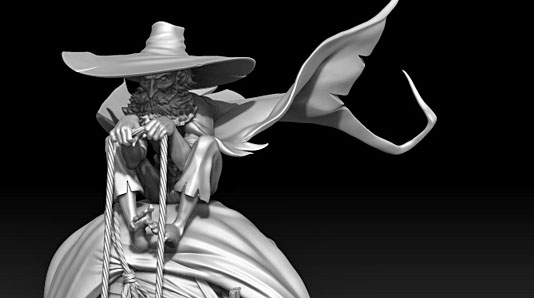 Every Round will be announced with its own thread on Monday, which will detail all the information needed for that Round: the end date, the theme, and the pairings. The start date will always be the time of the post announcing the Round.

There will be 5 rounds in the Iron Painter. At the end of each Round, the results will be posted in the original thread that began that Round on the Friday after the Round ends.

FIRST ROUND

The First Round of Iron Painter will be a free for all, with painters competing to achieve the top scores. Judging in the First Round will be done by the community and will determine the Tiers that the participants are placed into for subsequent rounds. The miniatures will be judged on 3 criteria: Theme, Technical Skill, and Aesthetic.

Theme (0 to 10 points) – Does the submission meet the current Round's theme? How closely does it match that theme?
Technical Skill (0 to 10 points) – What is the overall quality of the painting? What is the difficulty of the painting?
Aesthetic (0 to 5 points) – How does the mini look, overall?

The average points for each miniature will be compiled and used to determine the Round's outcome. The judging and individual scores will not be revealed, but each submission's average score will be posted publicly.

Contestants will then be placed into one of three Tiers based on their total score for the First Round:

Gold Tier – The top 16 scoring painters
Silver Tier – The next 16 highest scoring painters
Bronze Tier – All remaining painters who completed an entry

SECOND ROUND AND ONWARD

Bronze Tier participants will be randomly matched up against one another in head to head competitions. The community will vote for which one is the winner (whoever gets the most votes). The loser will be eliminated from the contest.

Gold and Silver Tier participants will be matched based on their seed, as determined by their scores in the first Round. You can find the pairing chart below. The entries will then be judged, using the same criteria as the First Round, by our panel of judges (and only our panel of judges). In each pairing, the participant with the highest score will advance to the next Round, and the participant with the lower score will drop down one Tier (from Gold to Silver or from Silver to Bronze).

Prizes

All prizes will be given out at the end of the competition. US-based participants may be required to fill out a 1099.

There will be prizes awarded for the Iron Painter:

Gold Tier Winner – $500 cash and a goodie bag of miniatures, to be determined by Wyrd at the conclusion of the contest.
Gold Tier Runner Up – $300 cash and a goodie bag of miniatures, to be determined by Wyrd at the conclusion of the contest.
Silver Tier Winners (4) – $200 cash and a goodie bag of miniatures, to be determined by Wyrd at the conclusion of the contest. There will be four Silver Tier Winners at the end of the contest.
Silver Tier Runner Ups (4) – $100 cash. There will be four Silver Tier Runner Ups at the end of the contest.
Bronze Tier Survivor – Any Bronze Tier participant who survives every Round without being eliminated will be entered into our raffle 5 times.
I Think I Can – Any participant who goes through every Round without a DNF (see below) will be entered in a raffle (unless they received one of the above prizes).

Raffle – At the end of the competition, we will hold a raffle and draw 10 names, each of whom will each receive $50 in store credit. Each name can only be drawn once.Every winner (including the Raffles) will receive a Limited Edition Through the Breach Hannah miniature and a handcrafted voodoo doll.

Every participant will also receive a forum badge for making it all the way through the Iron Painter. All cash prizes will only be paid via check or Paypal. No other form of payment will be made.