BREAKING: Giant 40K Mystery Tank – WOW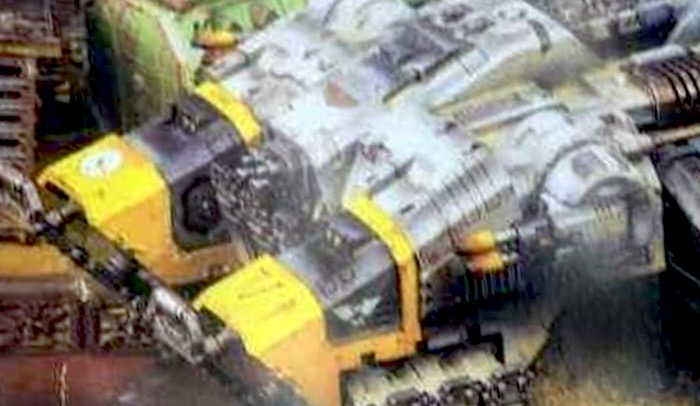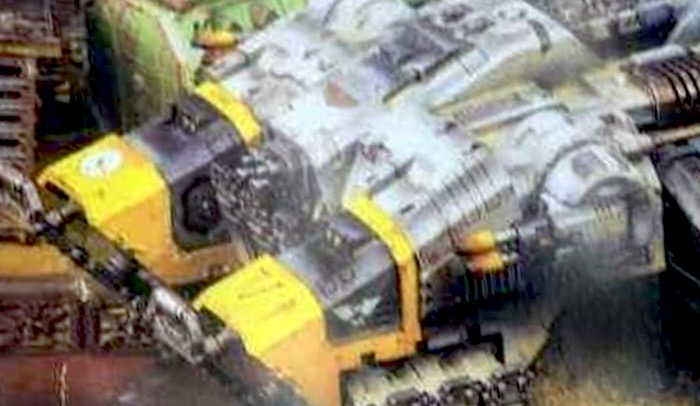 We don't have any idea what this is – but Gav Thorpe confirmed he saw it with his own eyes.
OK, right off the bat, here's the basics:
Here's the original shot of the vehicle from "doot" on twitter:
What the actual hell #warmongers ?? pic.twitter.com/1hGjkR7QlO

— doot (@Teabreakgossip) October 11, 2017

Gav chimes in shortly thereafter with this:
Saw this for real recently and my exact words were: That's just sold me on the Primaris.

— Gav Thorpe (@GavThorpeCreate) October 11, 2017
Subscribe to our newsletter!
Get Tabletop, RPG & Pop Culture news delivered directly to your inbox.
The "Mini"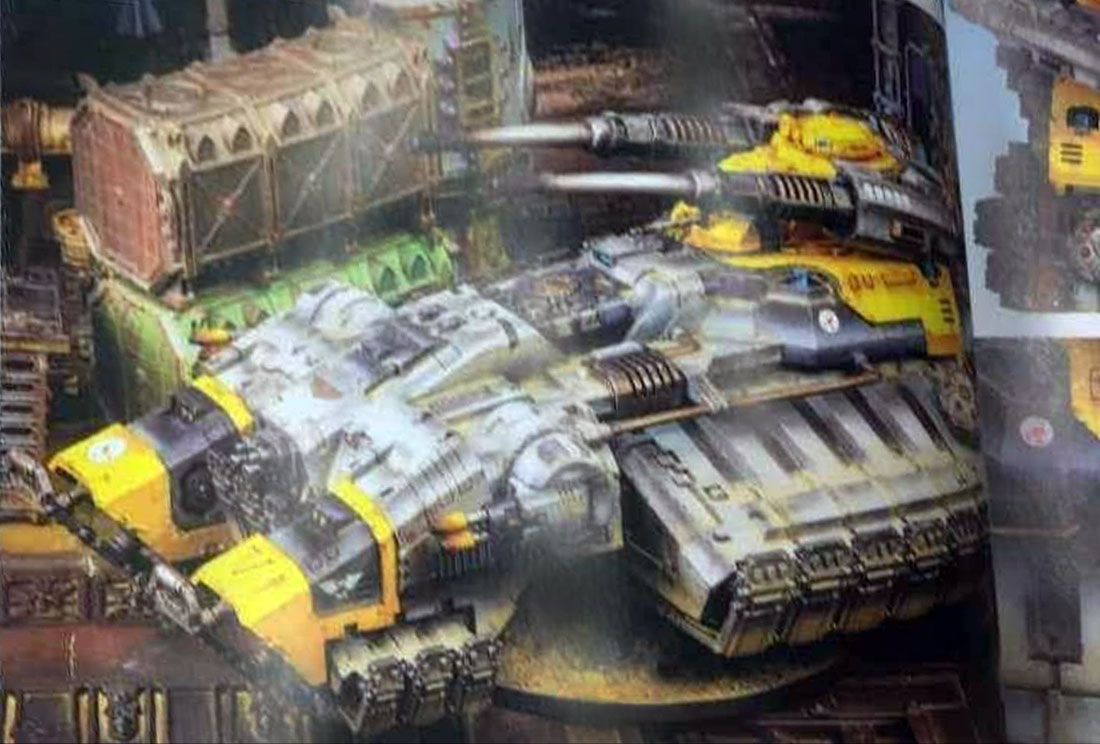 This a quite large mini. You can estimate its scale based on the Imperial containers behind it.
Unknown if this is a conversion, or something massive from the GW Studio, or Forge World
It is painted in Red Scorpions colors.
The top turret looks to be related to the Sicaran in design.
It incorporates many elements from the Primaris Repulsor tank.
Gav Thorpe specifically referred to Primaris Marines when describing it.
It almost appears to be a Primaris hover version of a Mastodon.
~Have at it with this one folks. What do you think it is?