Village Building Legacy Game By The Makers of Scythe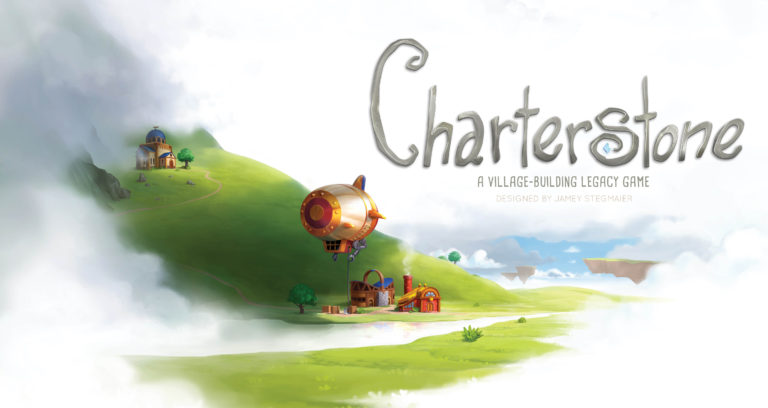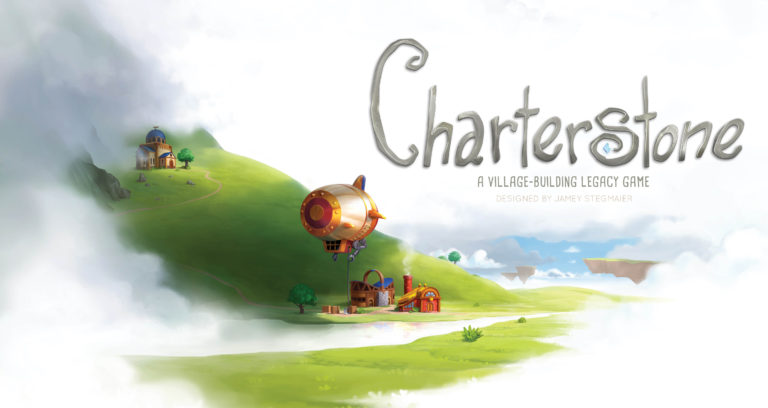 Be the best villager you can be and expand the Kingdom of Greengully in a new village building legacy game by the makers of Scythe.
Charterstone is an upcoming competitive board building, worker placement, resource management game with unique player power and a legacy element in a medieval setting. Each player will construct buildings which will function as worker placement spaces for all players to use. The box opens with a simple rulebook with only the essentials given initially. As new elements are unlocked throughout the legacy experience, players will add to the rulebook, expanding it as needed. This ensures players can jump right in without getting bogged down by unnecessary rules. Over the course of 12 games, players will build a village literally from the ground up, designing it to fit their wishes. Players will construct a unique game board which can be used after the legacy element has completed for a replayable experience on the board they have designed.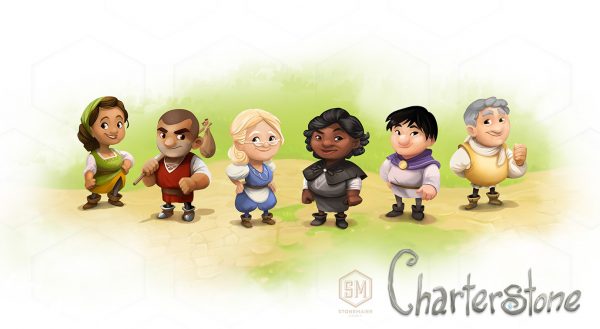 Legacy games have really taken off recently and I couldn't be happier. Getting to add a new game to that list is always great. But getting to add a legacy game designed by Jamey Stegmaier of Stonemaier Games is even better. He designed Scythe and it's great, if you somehow haven't heard of Scythe by now. Charterstone comes with 350+ unique cards which will ensure each player's legacy experience will be very different. One of the points I think isn't highlighted here is that Charterstone is a competitive game. In my experience, most legacy games are cooperative. It'll be interesting to see how that plays out.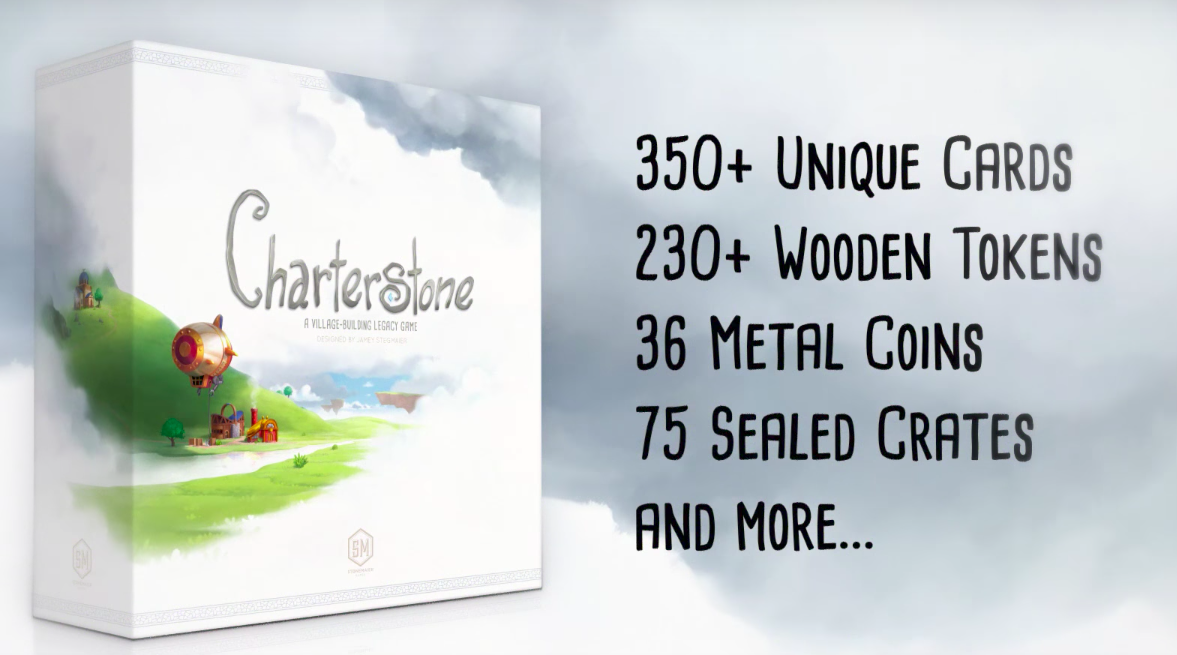 Charterstone is currently in pre-release and in a paradigm shifting twist, it's NOT coming to Kickstarter. The game also advertises "a secret component found in only one other board game". This is certainly the first clickbait game component I've ever seen.
via Stonemaier Games
Charterstone –
$70

 – December 12, 2017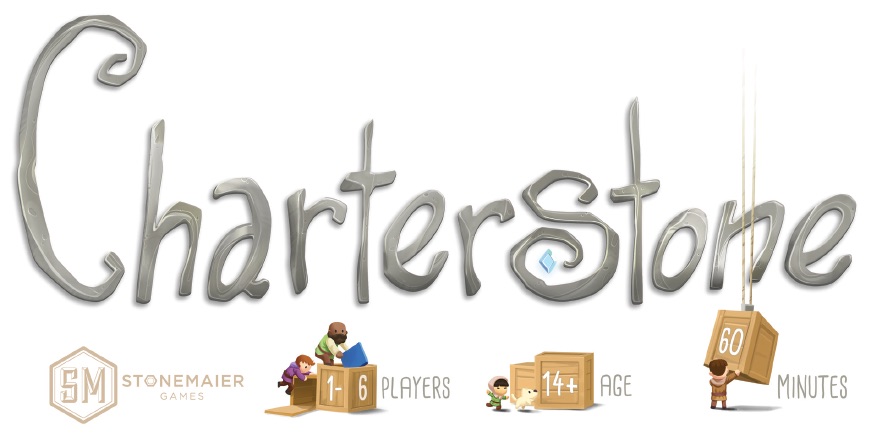 The prosperous Kingdom of Greengully, ruled for centuries by the Forever King, has issued a decree to its citizens to colonize the vast lands beyond its borders. In an effort to start a new village, the Forever King has selected 6 citizens for the task, each of whom has a unique set of skills they use to build their charter.

In Charterstone, a competitive legacy game scaled for 1-6 players, you construct buildings and inhabit a shared village. Building stickers are removed from cards and permanently added to your charter on the board, becoming action spaces for any player to use (kind of like Lords of Waterdeep, Caylus and Ora et Labora). Thus, a few available buildings soon grow into a bustling village with dozens of actions.
1 – 6 Players
60 Minutes
Ages 14+
~What do you think the advertised "secret component" could be?
Subscribe to our newsletter!
Get Tabletop, RPG & Pop Culture news delivered directly to your inbox.