FFG Introduces Fantasy Flight Interactive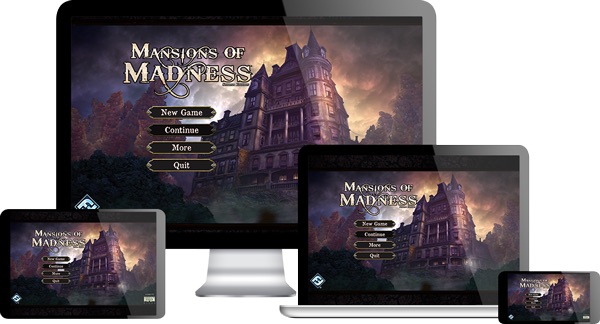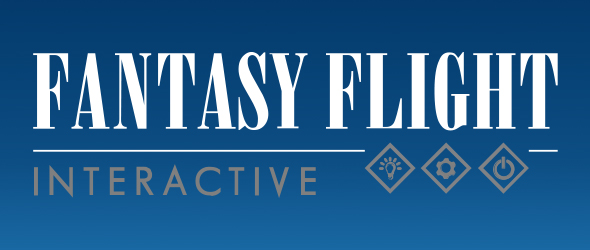 Fantasy Flight Games announces a new design studio for entering the digital realm – Meet Fantasy Flight Interactive!
With hit hybrid games like XCOM: The Board Game and Mansions of Madness Second Edition, Fantasy Flight Games is no stranger to the digital age. But now they are going to go all in and have announced a partnership with a brand new design studio: Fantasy Flight Interactive!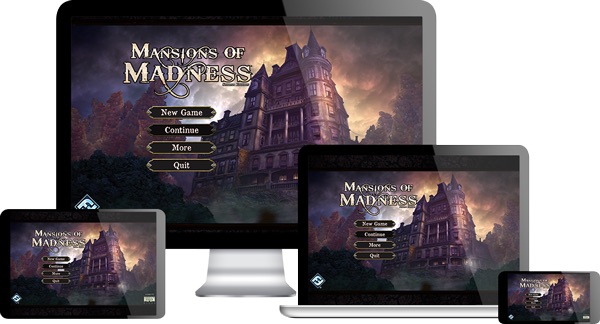 Today, Fantasy Flight Games is excited to announce a new partner in bringing tabletop games to the digital world: an entirely new development studio named Fantasy Flight Interactive. Focused on not just adapting tabletop games, but creating fresh digital experiences based on Fantasy Flight Games's most-beloved brands, Fantasy Flight Interactive has projects already in the works for Steam (and other platforms to follow).

"We didn't create a new company just to translate board games into digital games. We're focused on the bigger picture of the experiences our fans can have on new platforms, and this will take our brands in new directions," said Christian T. Petersen, Founder of Fantasy Flight Games and CEO of Asmodee North America.
That's right folks, FFI isn't just going to port board games over to video games – They are going to expand into "new directions" video games as well! And to help with that vision they brought in a Video Game Industry veteran: Tim Gerritsen. As the former Studio Director of Irrational Games, and CEO of Human Head Studios, he has worked on video games like BioShock Infinite, Prey, and Rune. 
"We're incredibly excited to be bringing Fantasy Flight Games's best game properties to life as amazing video game experiences," said Tim Gerritsen, head of Fantasy Flight Interactive. "Fantasy Flight Interactive is made up of developers who love both tabletop games and video games and we are striving to create games that capture the best aspects of both media to entertain our fans."
You can read the full announcement from FFG right HERE.
This is pretty big news. As mentioned FFG's Hybrid games are pretty great; they actually won over a skeptic like me with XCOM: The Board Game. I went in with the expectation that the Digital part of the game would be the dominate part of the game. "Why do we need the board if we're using an app?" Well, it turns out I was so very wrong. They managed to make the App a part of the board game experience without overshadowing the game. And then I played Mansions of Madness Second Edition and I was shocked at how well the two were integrated.
The drives of FFI are to create "richly strategic experiences with easy-to-understand UI that maintain the core philosophies of Fantasy Flight Games—smartly designed, carefully curated play experiences, adapted for digital gaming with the same emphasis on fun, balance and polish." If they can maintain the quality and care that the app-assisted hybrid games have, but roll that out towards video games…well, I'm going to be losing a lot of sleep playing those games!
Subscribe to our newsletter!
Get Tabletop, RPG & Pop Culture news delivered directly to your inbox.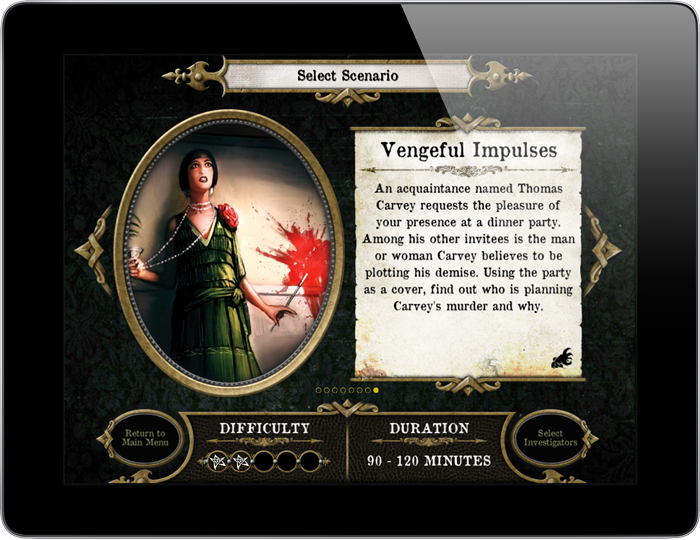 With the breadth of Fantasy Flight Games IP they could really harvest some great games and concepts. From the Fantasy setting of Runewars (Runebound), to the pulp adventures of The Arkham Horror Files, to the cyber-punk landscape of Android: Netrunner, and the massive Asian Inspired Legend of the Five rings. FFG will have lots of playgrounds to work in.
I'm personally really excited to see what they do. With Tim Gerritsen's resume` I could easily see them work on a FPS version of Arkham Horror. But the digital sky is the limit on what they can do with their IP and I can't wait to see what they can do!
What IP would you love to see get the video game treatment? Also – what type of video games would you like to see created and why?