New FLG Mat – Urban Corruption 4 x 4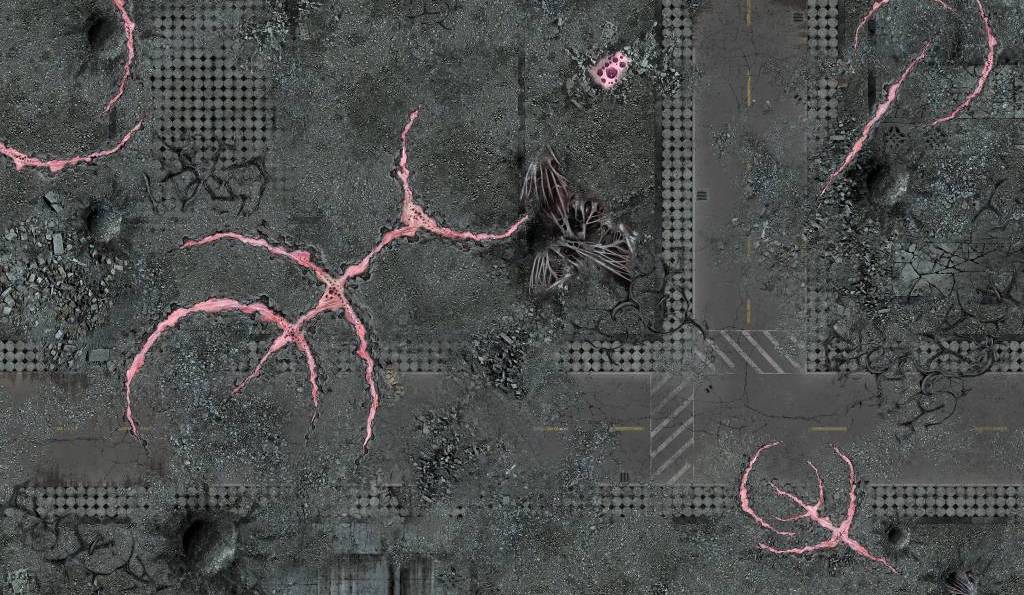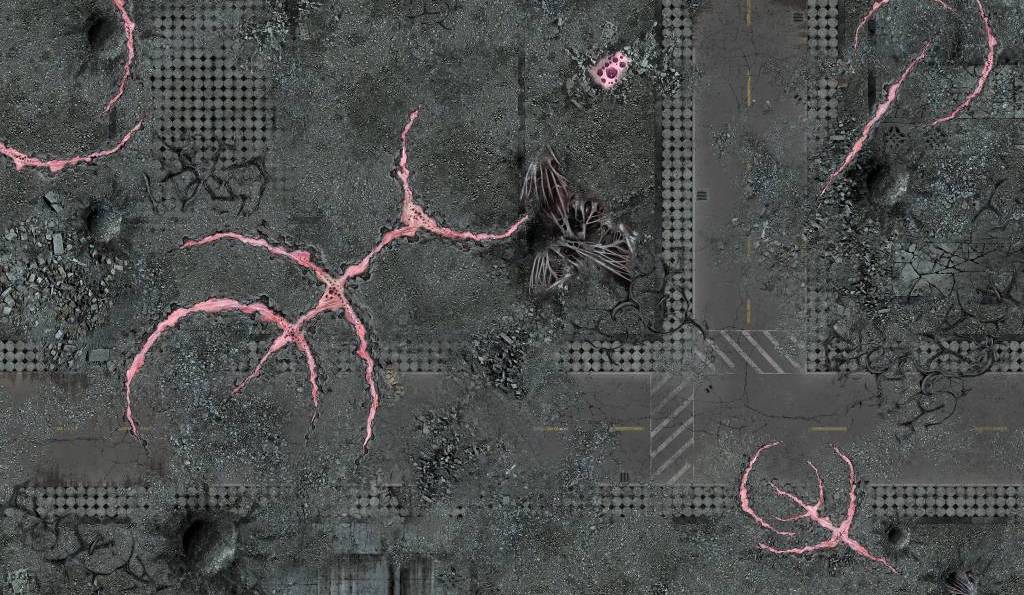 Give in to demonic corruption–listen to that slithering voice telling you to check out this mat.
Continuing in their Urban Chaos series, FLG has another mat out, this time Urban Corruption–with its corrupt and extremely pink flesh looking marks bursting forth through the cracked battleground, this mat is sure to represent your favorite ruinous power when you bring it to the table. You can practically hear the squelching, wet noises that these sigils make whenever they pulse with activity.
These mats are a perfect way to spice up your tabletop. Make it easy to toss terrain on, swap out mats when the fighting takes to a different world–whatever kind of customization you wanna do, these mats are a great way to get started.
via FLG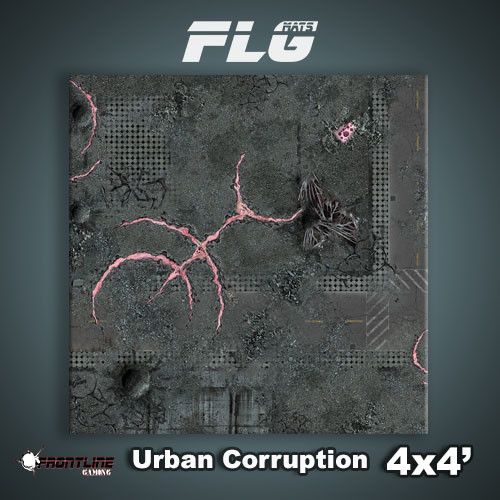 Check out this beautiful new FLG Mat! Purchase your Urban Corruption 4×4′ mat, here!
These mats are extremely durable, printed on a neoprene backing. That means the mat won't slide around on the table, lays flat and looks amazing.
This mat is perfect for your miniatures games in either a modern horror or SciFi setting. This mouse-pad style mat is durable, comes in a carry case and will look great on your tabletop. During this pre-order period, this mat is being sold at a discount, too! And as always, orders over $99 ship for FREE within the continental USA.
Frontline Gaming's Mats are beautiful, durable mats, and perfect for tabletop games. They come with a sturdy, nylon zip-up Bag for storing and transporting your FLG Mat.
Due to the nature of the materials used in manufacturing FLG Mats, there may be slight variations from the sizes listed.
Also available in 3′ x 3′ and 6′ x 4′. Not a fan of Corruption? Well you can find Blood, Plague, and Change all layered in there somewhere as well.
Subscribe to our newsletter!
Get Tabletop, RPG & Pop Culture news delivered directly to your inbox.