Pathfinder: Explore the Ruins of Azlant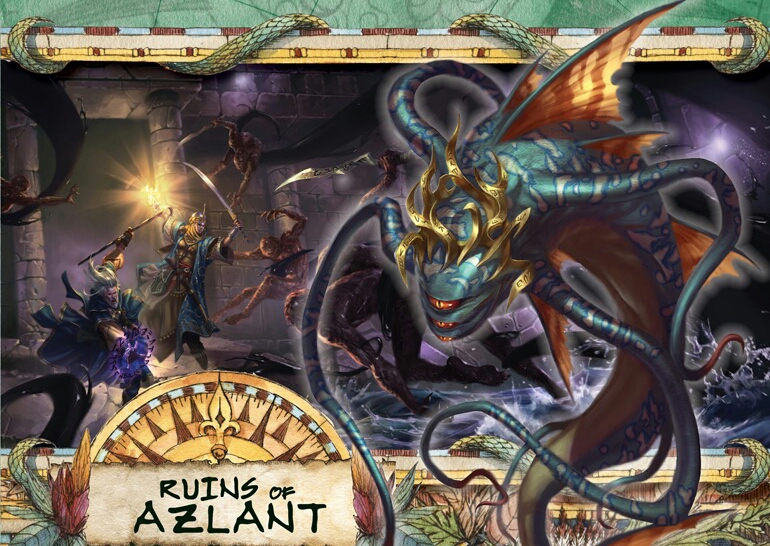 The latest in the Ruins of Azlant adventure paths is here. Will your characters brave the Flooded Cathedral?
The journey through ruined Azlant continues. The sunken, flooded ruins have become home to sinister, coving creatures who pretend at divinity and have staked their own claim. But something far darker lurks in the depths below.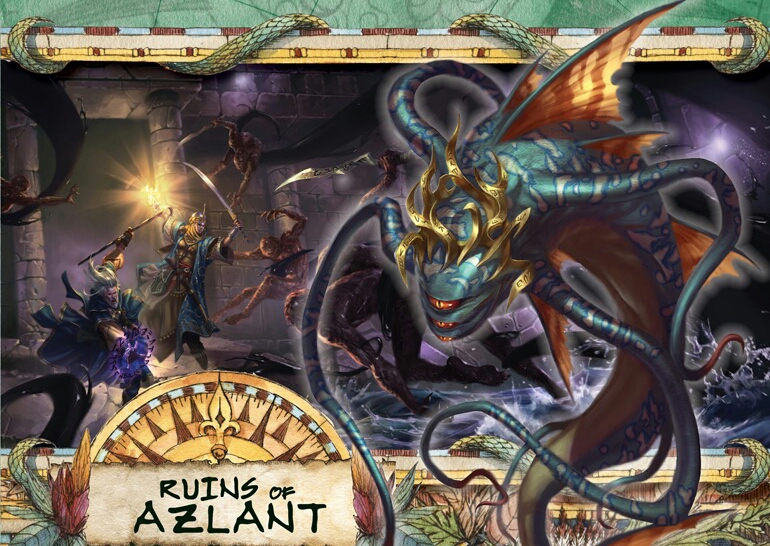 I have been following this Adventure Path with glee. It's good pulpy fun, you get the exploration of ruins and now, a touch of creepy icthyian gribbliness is slithering to the surface. What more could you want? That's a staple of the genre, and one not explored overmuch in recent years, so, grab this adventure and get in on the fun.
via Paizo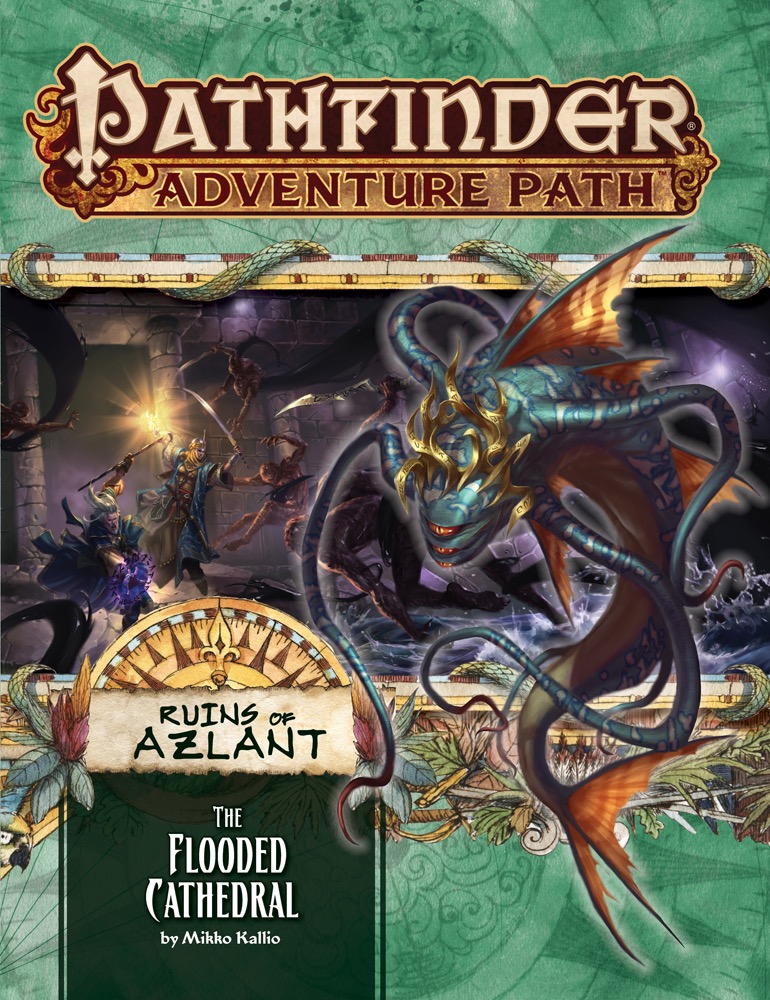 As the adventurers work to track down the missing colonists, the trail leads to a nearby island. There, they discover the submerged ruins of a cathedral dedicated to a now-dead god; the site has become a lair of an ichthyic monster and its cunning minions. The adventurers must fight their way through flooded chambers and vicious monsters to rescue the kidnapped colonists and learn of a greater threat to the region—and to humanity as a whole.
The Flooded Cathedral includes:
"The Flooded Cathedral," a Pathfinder adventure for 7th-level characters, by Mikko Kallio.
A double-sized article exploring the divine beings worshiped in ancient Azlant, by Adam Daigle.
An under-the-hood look at the ancient world's marvelous clockwork creations, by Mikko Kallio.
A bestiary of terrifying monsters and fantastic creations, by John Compton, Kalervo Oikarinen, and David Schwartz.
Even if you're not playing through the adventure path, there's still a lot to offer here. The lore alone makes picking up this path worth it–you get a world that's been lived in a little more. Start delving into ancient secrets and forgotten lore that feels very specific to Golarion. It's a part of the map you can fill in for your players.
Icthyian is my new favorite adjective.
Subscribe to our newsletter!
Get Tabletop, RPG & Pop Culture news delivered directly to your inbox.