Tokyo Ghoul Makes Jump To Table Top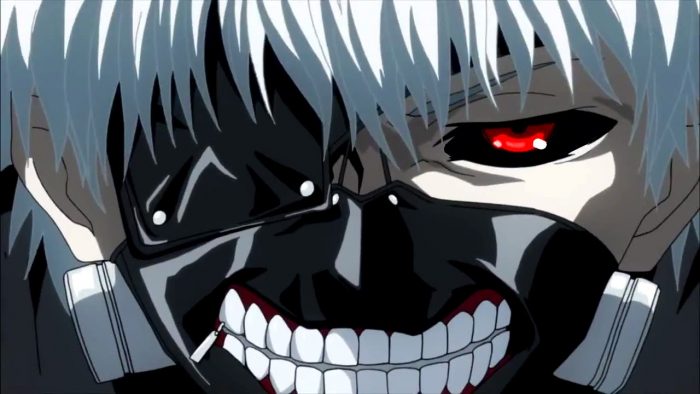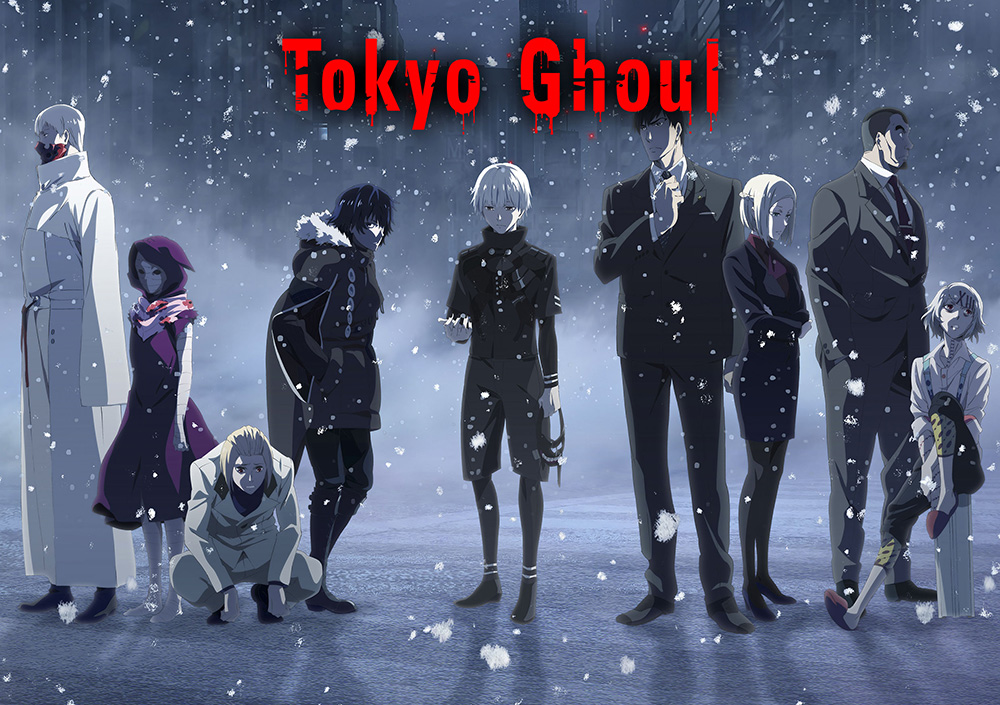 Ninja Division brings us two new games. One based on the popular series, Tokyo Ghoul and one in the classic arcade fighter style style.
Tokyo Ghoul is a fast paced, deck building, hidden role game set in the universe of the anime of the same name. Each player has the role of human, inspector or ghoul. Inspectors and ghouls try to root out who is who while attempting to kill (and maybe take a bite out of) their targets. While the humans are trying to survive while claiming three of the same card. Players take turns passing cards to other players, hoping to not reveal too much about themselves. Deciphering which cards get passed to you will slowly start to reveal information to you and help reveal the role of each other player.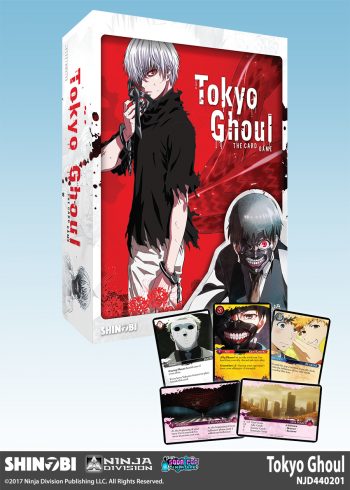 Tokyo Ghoul: The Card Game a strategic, turn-based deck building card game for 2 to 4 players. Using allies with different skills and abilities, players struggle to become the top ghoul in a deadly turf war. Combining well known deck building with direct combat, Tokyo Ghoul: The Card Game encourages thoughtful decision making and carefully planned strategies to win. Tokyo Ghoul: The Card Game is based on the hit anime and manga sensation Tokyo Ghoul®, enjoyed by tens of millions of fans worldwide. The game allows players to build a deck of their favorite ghouls in a strategic game of pitched battles where only the strongest will survive.Tokyo Ghoul: The Card Game is sure to be a hit with fans of dark fantasy and Tokyo Ghoul®.

4-8 Players
10-20 Minutes
Ages 10+
Way of the Fighter is a resource management, tactical positioning, dice rolling card game with a classic arcade style fighting game theme. The game comes in two variants: Way of the Fighter: Super and Way of the Fighter: Turbo. Each different box comes with different starting fighters, each with unique powers and abilities.  Over 12 turns, players will manage their fighters movements, actions, health, and energy to keep their fighter in the ring. The fight continues until one fighter is KO'd or time runs out and one fighter is declared the champion!

Way of the Fighter is an expandable card game by Benjamin Yamada that pits two fighters against one another in an arena, with a theme reminiscent of classic arcade-style fighting games. Each player must manage their fighter's movements, actions, health, and energy to achieve victory.

2 – 4 Players
20-50 minutes
Ages 12+
via Ninja Division
~But when will they release the Way of the Fighter expansion which lets me punch a car until it's destroyed?