Plan 9 From Outer Space Deckbuilder On Kickstarter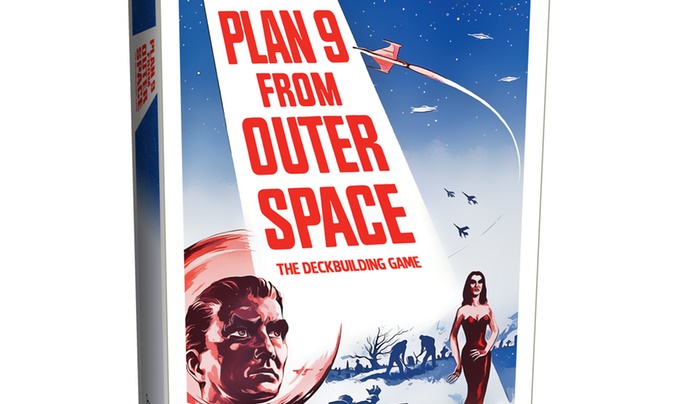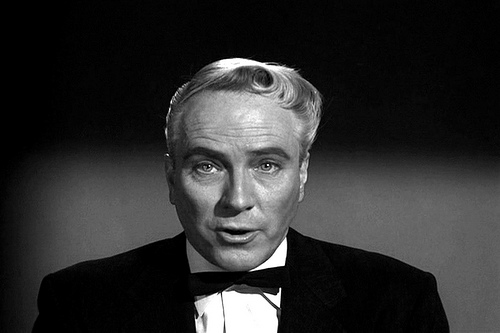 Greetings, Friends. We are all interested in games. Because that is what we are going to be doing for the rest of our lives…
…And remember, my friends, games such as these will affect our game shelves for the rest of our lives.
Plan 9 From Outer Space: The Deckbuilder Game is a new cooperative deckbuilder currently campaigning on Kickstarter. It's based off of the 1959 "classic" Plan 9 From Outer Space. Plan 9 is well known for being one of the worst movies ever made. I own the DVD and I can assure you, it's terrible. I could go over everything that makes this movie laughably bad, but we're here to focus on the game. The Plan 9 Deckbuilding game has the players building decks to allow them to use the abilities of the film's heroes: Jeff and Paula Trent, Lieutenant Harper, Colonel Edwards, and Patrolmen Larry and Kelton. The aliens are represented by the Encounter Deck. The Encounter Deck has a variety of cards. Some representing the aliens as well as their resurrected ghouls as well as other Random Encounters which can either help or hurt the players. The aliens move from location to location and must be hunted down before the Encounter Deck is empty and the players lose!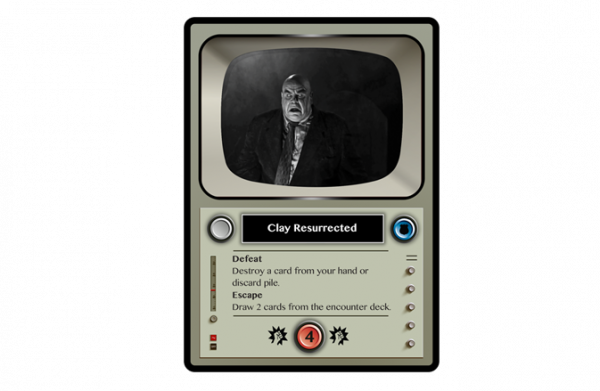 The game will only be available on Kickstarter. They acknowledge there is probably not enough of a market for full retail release. However, they do offer a retail backer level. So if you're at all interested, talk to your game store about looking into this. I would love to see this game on shelves. The game has some fun mechanics that any decent game would have. I'm sure this game would be perfectly enjoyable for the standard gamer.  But I have to figure most of the enjoyment of this game would come from remembering the bizarre scenes in the movie represented on each card. So pick up a copy yourself and gather all your friends who haven't seen Plan 9 and get ready for a wild ride.
via Grim Games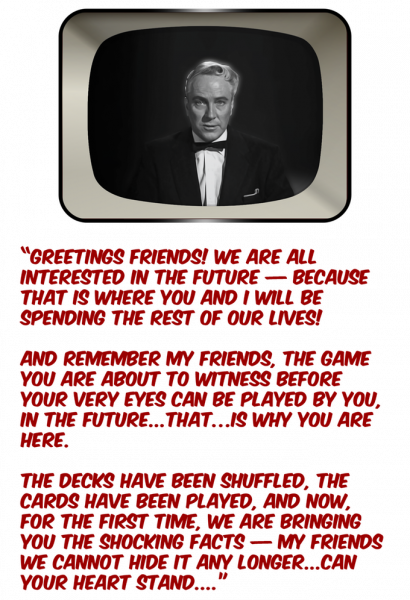 1 – 4 Players
45 Minutes
Ages 10+
If you've never seen Plan 9 From Outer Space, do yourself a disservice and watch the whole thing here.
https://www.youtube.com/watch?v=QFwlpW0Ya2Y
Subscribe to our newsletter!
Get Tabletop, RPG & Pop Culture news delivered directly to your inbox.