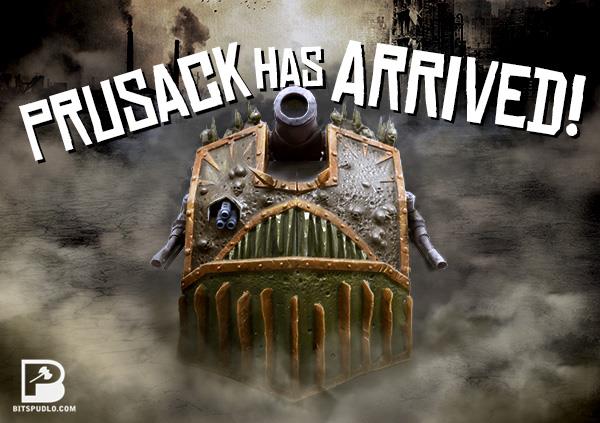 INCOMING! Get ready for an all new resin siege Mortar to be hitting the tabletops – the Prusack Scourge Mortar.
In the countless battlefields of the future, one warmachine strikes fear in the hearts of even the most virtuous defenders of the Order – Prusack Scourge Mortar!
This powerful tool of war will bring your enemies to their knees!
Set includes 1 complete heavy support vehicle and all the weapons (such as Corrupted Dozer Blade, powerful Scourge Mortar, 2 options of hull mounted support weapon – Triple Autocannon or Light Autocannon and 2 options for side weapons – Acid Sprayer and Atomizer Cannon).
It is dedicated for experience modelers as pieces may need some cleaning and filling before assembling. Cast from high-quality resin.
Master model by Hamster and Mateusz Gajos.
~What do you folks think?  Picking any up?