Star Wars: Armada Unboxing Imperial Light Carrier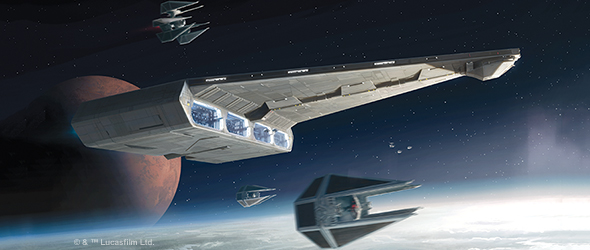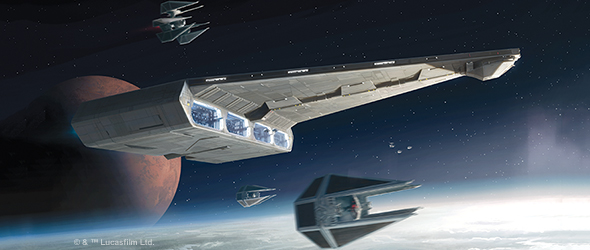 The Imperial Light Carrier is great way to dump TIE Squadrons on the Rebel Scum – come take a look at what it can do!
Star Wars: Armada Wave six saw a couple new ships arrive to the game and the Imperial Light Carrier was one of them. This Imperial vessel is all about brining in the TIE Swarms and causing problems for your opponent:
One of the big things the Light Imperial Carrier brings to the table is a Squadron value of 4. Obviously, if you're wanting to run something that will allow you to command lots of squadrons at once, then you're going to want that 4 squadron value around. Both versions of this ship bring that ability to the table but that's all this ship can do.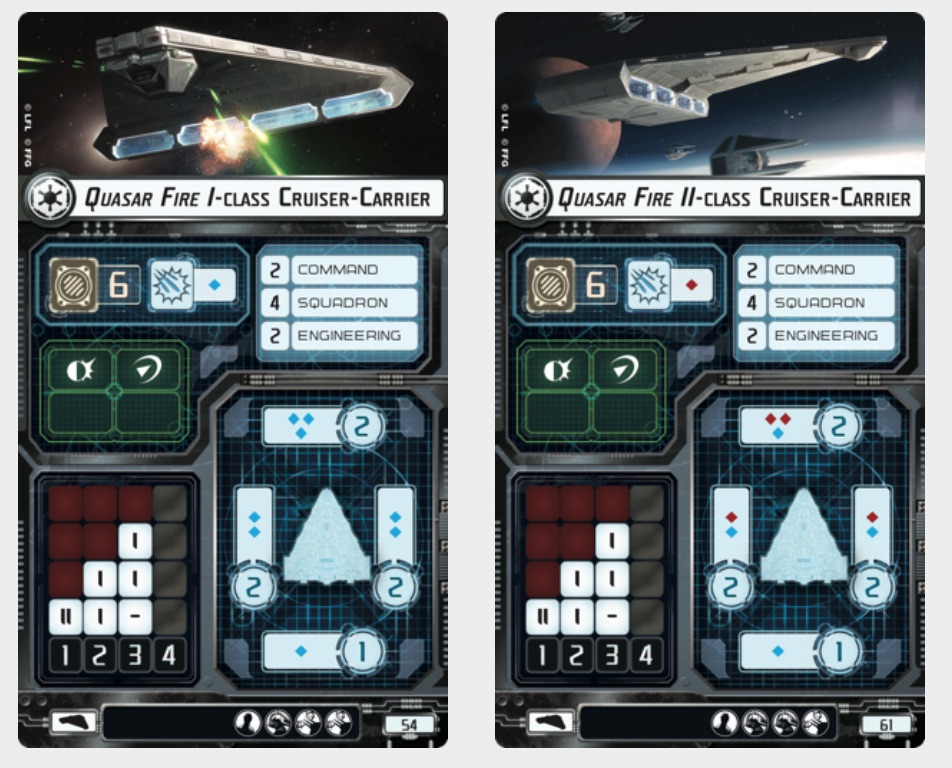 The Class-II Upgraded Light Carrier swaps out quite a few blue dice for red – it also changes it's anti-squadron shot to red as well! StableAbe talks about this change in the video and how you could build a ship around that change. One interesting idea StableAbe floated out there was using this ship to command bombers. You would utilize the Red Anti-Squadron shots to clear the way, then push your bombers through to the capital ships to deliver their deadly payload. It's an interesting concept that has some legs on it – if you're able to pull it off!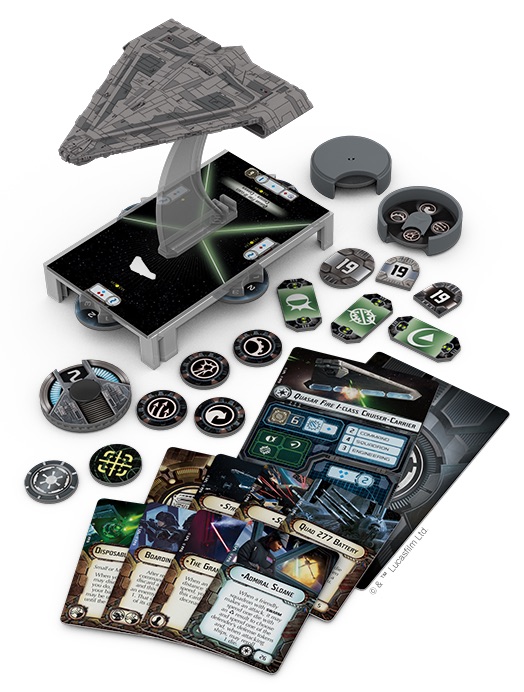 This ship has been out for a bit but we're fans of – so if you get a chance to check it out DO IT! The Empire needs YOU to squash the rebellion!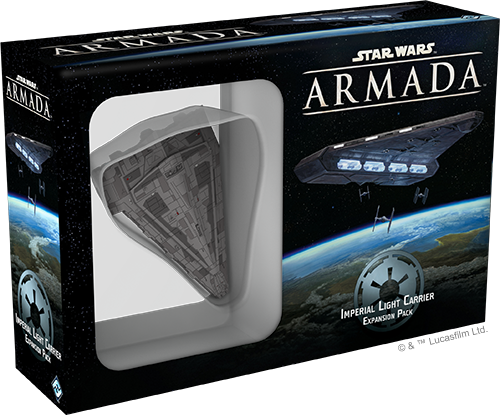 The Imperial Light Carrier Expansion Pack introduces one pre-painted Quasar Fire-class cruiser-carrier miniature to your games of Star Wars™: Armada. A mobile starfighter base frequently used as a garrison vessel, the Imperial light carrier bristles with laser turrets that allow it to defend itself while its fighter craft are away on crucial missions. It comes supported by two ship cards and a total of ten upgrades, including a dual-slotted Weapons Team / Offensive Retrofit upgrade that allows you to disrupt your opponent's ships with the game's first boarding action!

Subscribe to our newsletter!

Get Tabletop, RPG & Pop Culture news delivered directly to your inbox.
Send in the TIEs!