Tabletop Crowdfunding Round-Up: October 24th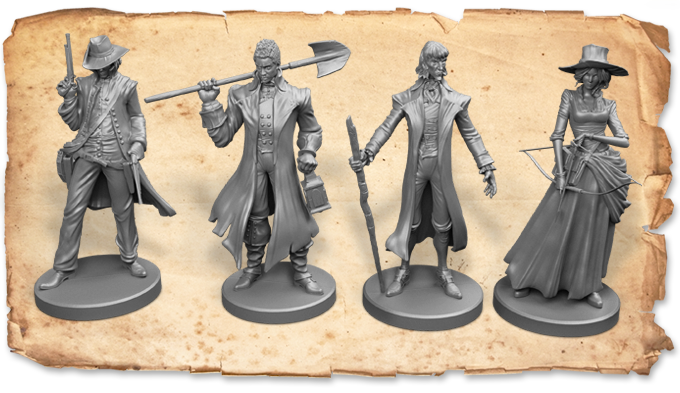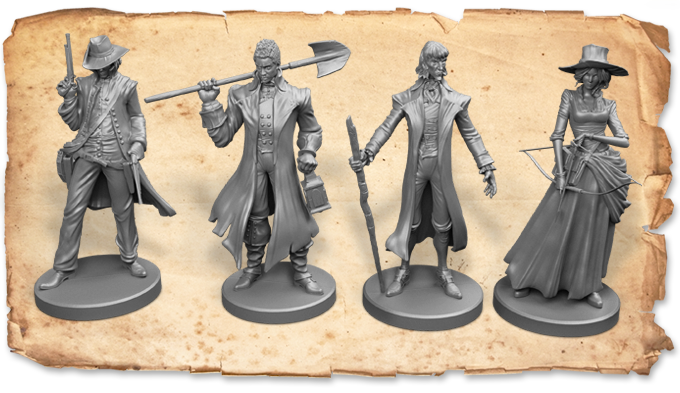 Headless horsemen, modern mercenaries, and legendary heroes. Come check out this week's batch of tabletop Kickstarter highlights!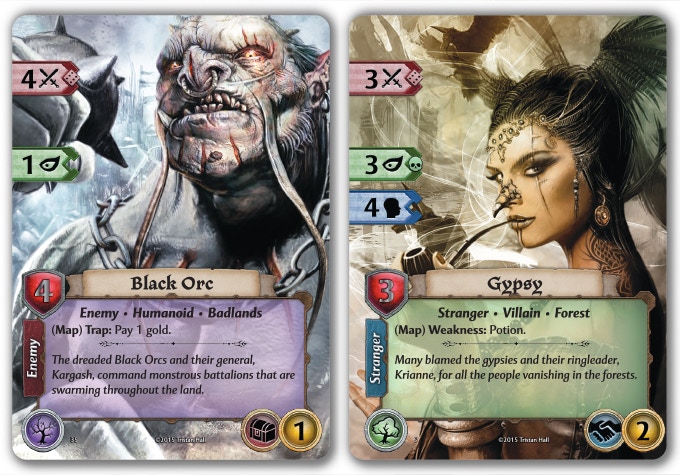 Gloom of Kilforth is back on Kickstarter with a reprint run and expansion set. This gothic fantasy card game allows four players to explore a dark world on their quest to rise above their humble beginnings and become legendary heroes. This reprint will come with all the stretch goals and exclusives from the original campaign, allowing players to get their hands on 39 bonus cards. The reprint also includes upgraded components and errata, and existing players can grab a discounted bundle that includes just the new stuff. New players can expect to pay £48/$64 for their own copy of Gloom of Kilforth, or £69/$92 if they want the expansion bundle.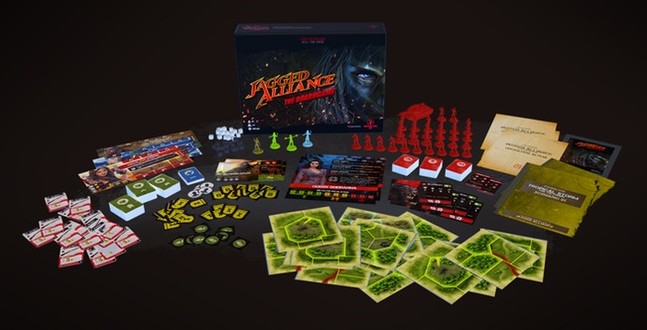 The classic squad-based tactics PC game makes its tabletop debut with Jagged Alliance: The Board Game. Up to four players can fight through a modular campaign to overthrow the ruthless dictator of the island nation of Arulco and reinstate its rightful heir. Visit the black market between missions to upgrade your mercenaries with an increasingly powerful arsenal of weapons and gear. Alternatively, repel an alien invasion with laser rifles and high-tech night vision gear in the Underground expansion. Pledges start at €59/$70 for the standard edition.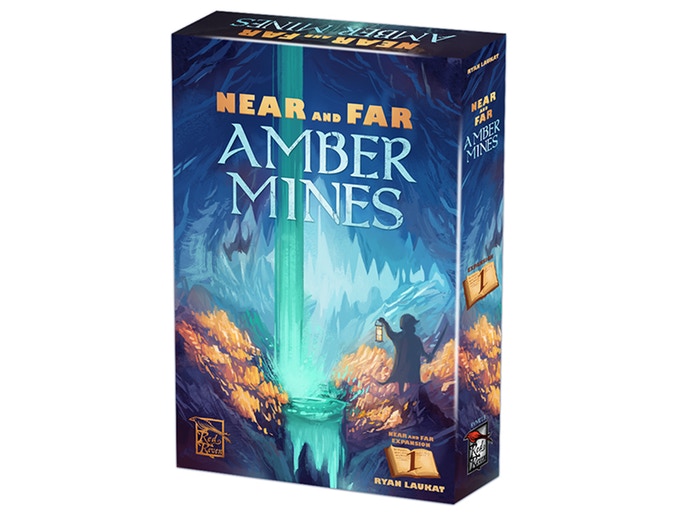 The popular storytelling board game Near and Far is getting its first expansion with Amber Mines. Compete with your fellow explorers to gather the most gems and treasures from a mysterious mine. Amber Mines introduces a number of new modules that can be added to your Near and Far sessions, and players can pick and choose which of these new mechanics they wish to add based on their preferences. Existing owners can get the new Amber Mines expansion for $44, but the campaign also includes a number of optional extras to enhance other Red Raven board games.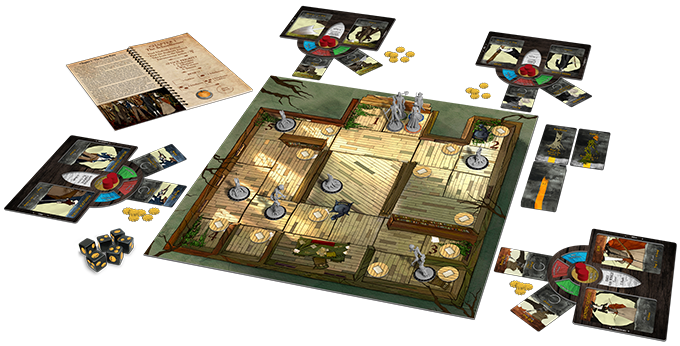 Legends of Sleepy Hollow is a scenario-driven investigation game set three days after the events of Washington Irving's classic story. Up to four players control a party of residents from Tarry Town as they investigate the secrets of Sleepy Hollow and try to unravel the fate of Ichabod Crane. The game is set across eight chapters, and players will be required to solve mysteries before they can advance to the next chapter. Grab your copy for $69.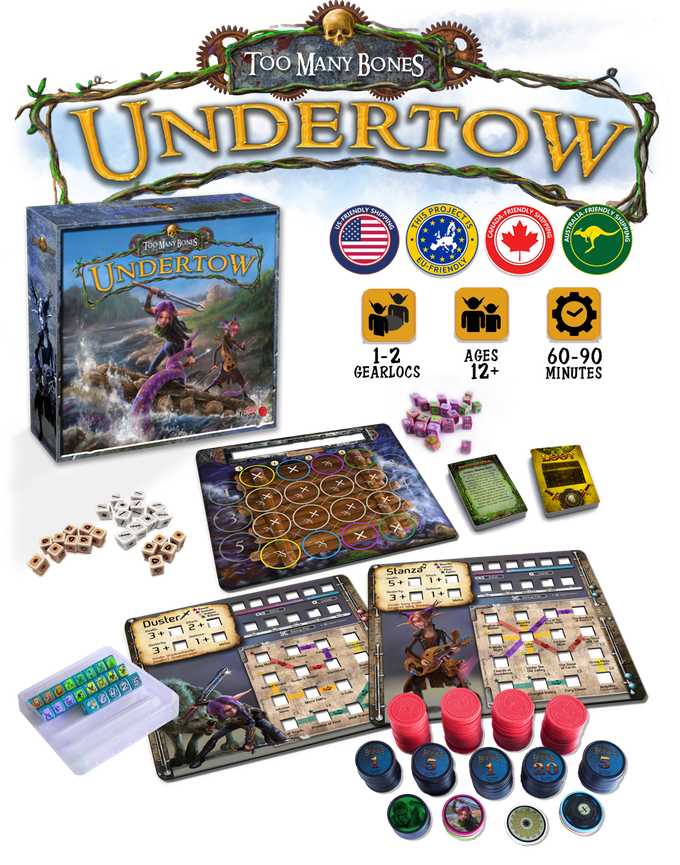 Subscribe to our newsletter!
Get Tabletop, RPG & Pop Culture news delivered directly to your inbox.
Finally we come to Undertow, a standalone expansion/sequel to the dice-building board game Too Many Bones. This cooperative board game RPG involves a series of challenges, encounters, battles, and mini-games as two players assume the roles of Duster and Stanza on their journey downriver. Players upgrade their characters with custom dice, enhancing their abilities and learning new powers throughout the game. While the Undertow boxed set only supports two players by default, it can be expanded to four by adding characters from the original game. Undertow will set you back $68, though you can get a bundle that includes the original Too Many Bones for $190.
~Which of these campaigns caught your attention?