Tabletop Crowdfunding Round-Up: October 31



Fierce warriors, samurai demon hunters, and gnomish townsfolk. Come check out this week's batch of tabletop Kickstarter highlights!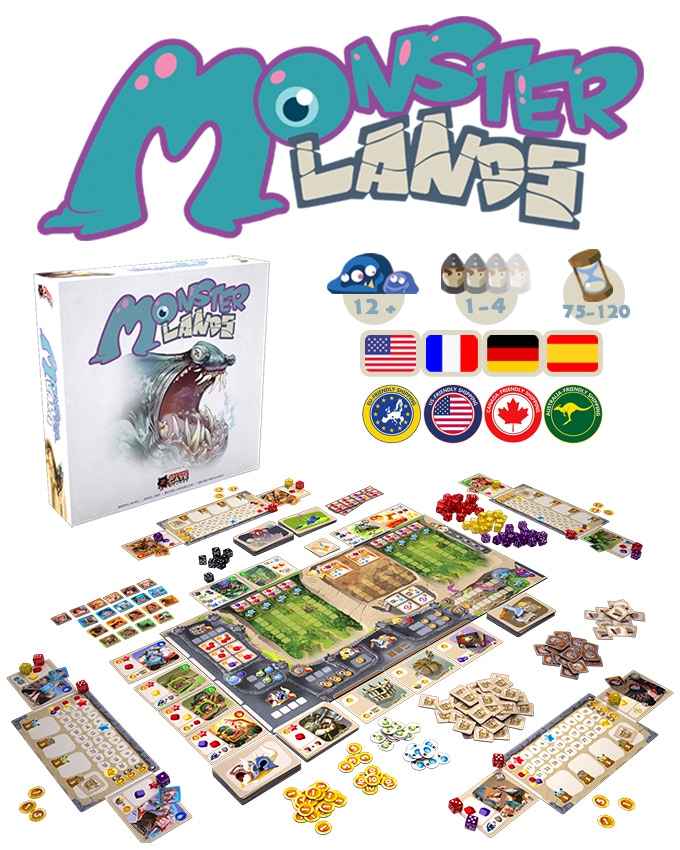 Let's start this week off with a competitive worker placement game of monstrous proportions. Compete with rival clans to reclaim lost territories in Monster Lands. Grow your clan by recruiting new warriors and outfitting them with weapons, potions, venoms, and traps to help you take down the gigantic beasts you'll encounter on your quest for glory and fortune. You can grab the base game for €54/$64, or check out the deluxe version for €84/$99 that includes upgraded components like wooden tokens and custom dice.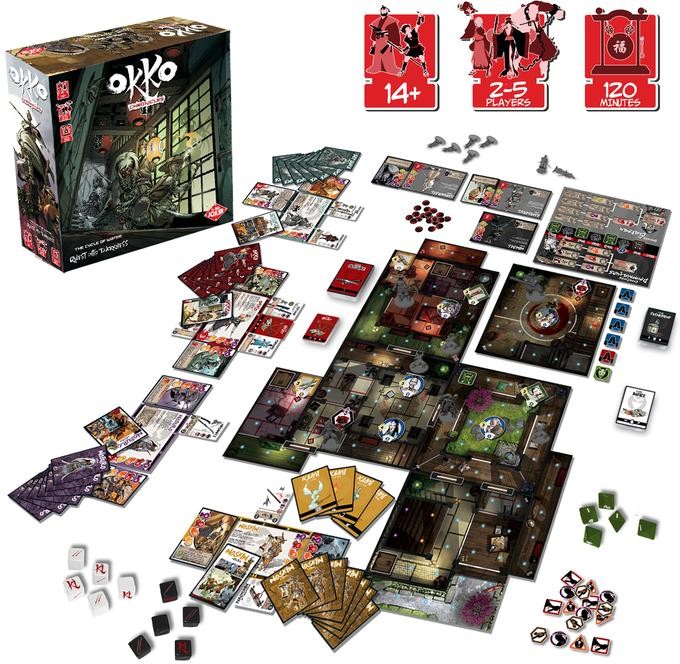 If you want awesome plastic miniatures in your monster hunting games, then why not check out Okko Chronicles? This cooperative board game is based on the comic series of the same name, and tasks you and your friends with hunting demons in feudal Japan. Okko Chronicles isn't just about charging in with your band of heroes and saving the day like many other dungeon crawling board games; you have to track down your prey first by interrogating NPCs, finding clues, and deciphering hidden documents throughout the palace. Complicating matters further is the Oni player, a dungeon master that will try to hinder the demon slayers through misdirection and waves of lesser minions. You can buy the core game and the Monastery of the Silver Plum expansion pack for €90/$106.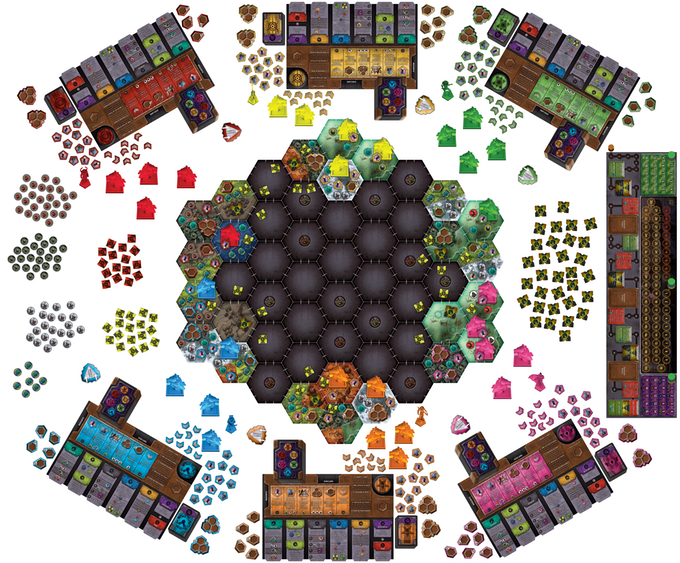 Downfall is a 4X game for up to six players set in the ruins of Earth. Each player controls one of the factions of survivors struggling to rebuild after the planet has been scorched with nuclear fire. Each round begins with a draft where players determine their actions by choosing an action card and passing their hand to the next person. Not all action cards are good, however, as the deck contains random events and catastrophes that occur as soon as they are drawn. The standard edition is $60, with a "Deluxified" version that features upgraded components for $80.     
Weebs rejoice, for the latest deck-building game from Japanime Games is currently on Kickstarter! This is actually an overhauled version of a previous game, Kanzume Goddess, and includes rebalanced cards, new mechanics, streamlined gameplay, and a new standalone expansion featuring additional pantheons of anime waifu goddesses. Select your God and draft an army of Warriors and Disciples to claim your place as the supreme ruler of the realm. Pledges start at $40.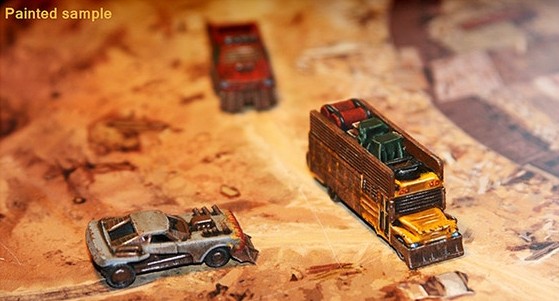 Finally we come to Badlands, a competitive post-apocalyptic strategy game with car combat. Scrape out a living in the irradiated wastelands of Earth as one of four clans of survivors. Build a settlement, create trade convoys, and defend yourself from rival gangs and mutated wildlife. Become the most influential clan by raiding your rivals, amassing wealth through trade, or hunting legendary monsters. Pledges start at €45/$53 for the standard version.
Subscribe to our newsletter!
Get Tabletop, RPG & Pop Culture news delivered directly to your inbox.
Are miniatures more your thing? Check out one of these other campaigns instead: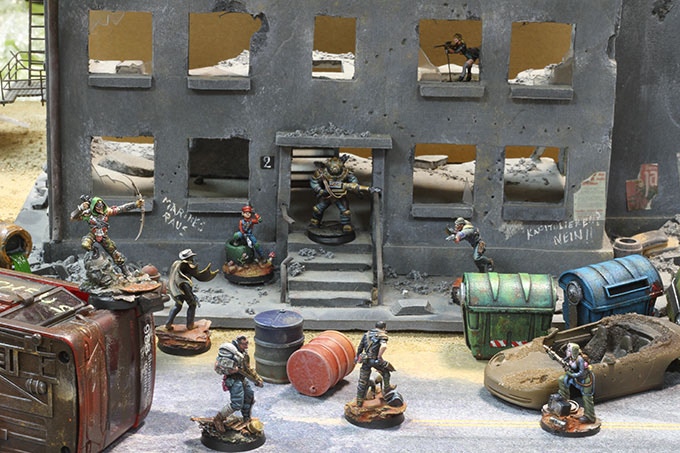 A campaign to fund the new V Reich faction for the 30mm post-apocalyptic skirmish game Punkapocalyptic.
A collection of 28mm gnome miniatures by Midlam Miniatures.
A range of 28mm 3D printable WWII and modern tank kits.
A new line of Oldhammer-style 32mm fantasy miniatures from Dark Art Studios.
~Which of these campaigns caught your attention?