Tabletop Podcast Review: October 8th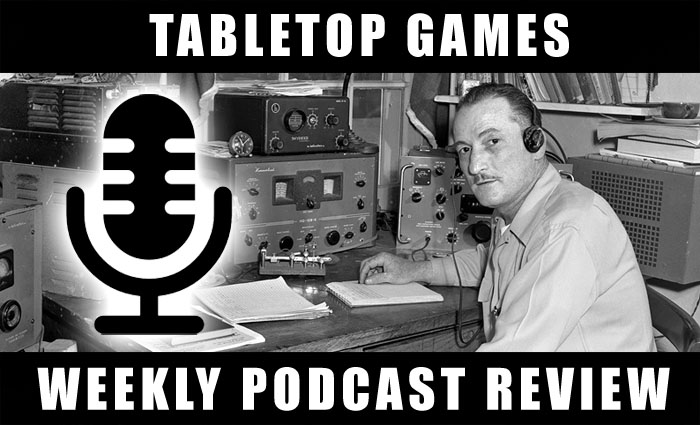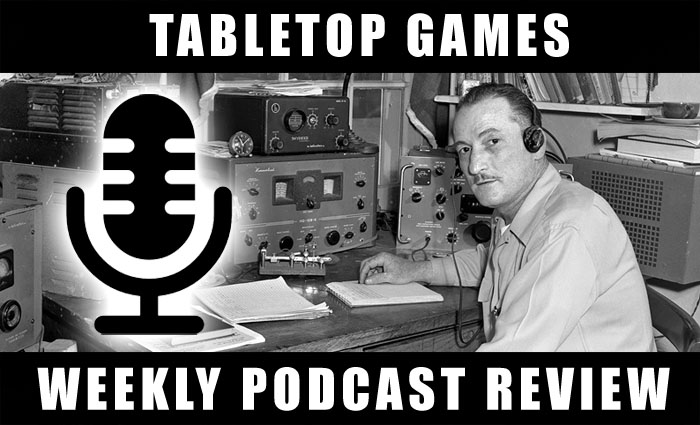 Adam here  for another week of tabletop podcast reviews! AStra Miliatrus, Adeptus Mechanicus, & more!
Hey all, Adam here, from TFG Radio, for this week's reviews! This week we see talk about the Adeptus Mechanicus, Astra Militarum, a podcast says goodbye, and a few interviews. So, let's get on with the reviews!
Overlords 2.0 The End – This episode is the last episode for the podcast. A long running podcast, it seemed to shift focus to more of a 30K podcast, hence the leaving of the cast to form a 30K podcast. They brought in new people, and hoped to continue with the show, but, towards the end, the lack of new episodes indicated that this might happen. Good luck to everyone on the show in their new endeavors.
TFG Radio Bonus Episode 1 – The first in a new series, this inaugural episode is with Ross Watson, From Ulisses North America. We discuss their recent announcement, that of the Warhammer 40K RPG, Wrath & Glory. If you enjoy RPGs and 40K give this a listen.
Battlehosts Episode 49 – This episdoe they talk about playing to the mission in your games of 40K. They talk about the common traps we fall into when playing 40K and ways we can focus on what parts of the missions to pay attention to. Its a great help for new players especially that are starting out to play on the competitive level.
Combat Phase Episode 215 – Interviews with Justin Hill (GW author) about the book, Cadia Stands, and Dave Taylor, from Wyrd Minatures.
Life After the Cover Save Episode 209 – Interview with SoCal Open organizer, Reece Robbins
Allies of Convenience Season 2 Episode 10 – Interview with the organizer of the London GT, Zach Becker
Age of Sigmar Daily – Nice source for daily Age of Sigmar talk.
Signals from the Frontline – Always a good listen for new and rumors on 40K
Also Out This Week
40K Badcast Episode 18 (40K)
Subscribe to our newsletter!
Get Tabletop, RPG & Pop Culture news delivered directly to your inbox.
Battlebrothers of the GCWA Reboot Episode 3 (40K)
Battledriven Season 2 Episode 3 (Warmachine)
Battledriven Season 2 Episode 4 (Warmachine)
Behind Enemy Lines Episdoe 41 (FoW)
Canhammer Episode 115 (40K)
Chain Attack Episode 68 (Warmachine)
Come the Apocalypse Episode 10 (40K)
Countercharge Episode 18 (Warmachine)
Crippled Systems Episode 214 (Warmachine)
Dark Guidance Episode 27 (Warmachine)
Eye of Horus Episode 109 (30K)
Fully Boosted Episode 56 (Warmachine)
Inches and Cubes Episode 21 (Hobby)
Long War Episode 121 (40K)
Masters of the Forge Episode 102 (40K)
Mayacast Episode 152 (Infinity)
Mob Rules Episode 60 (40K)
MoM Episode 326 (Warmachine)
MoM Episode 327 (Warmachine)
Mynock Squadron Episode 88 (X-Wing)
Party Foul Episode 22 (Warmachine)
Radio Free Isstvan Episode 73 (30K)
TDH60M Episode 91 (Warmachine)
Veteran Gamer Reenlisted Episode 11 (40K)
As always, check out our blog, at TFG Radio, and give the podcast a listen. We talk 40K mainly but delve into other game systems. This week Travis nakes his return! We talk about what he's been up to, the current issue of proxies and "count as" models, and hobby motivation!
Have a different opinion? Post in the comments below or email me at [email protected] and let me know!