ToyLand: Collect the Ships of the Final Frontier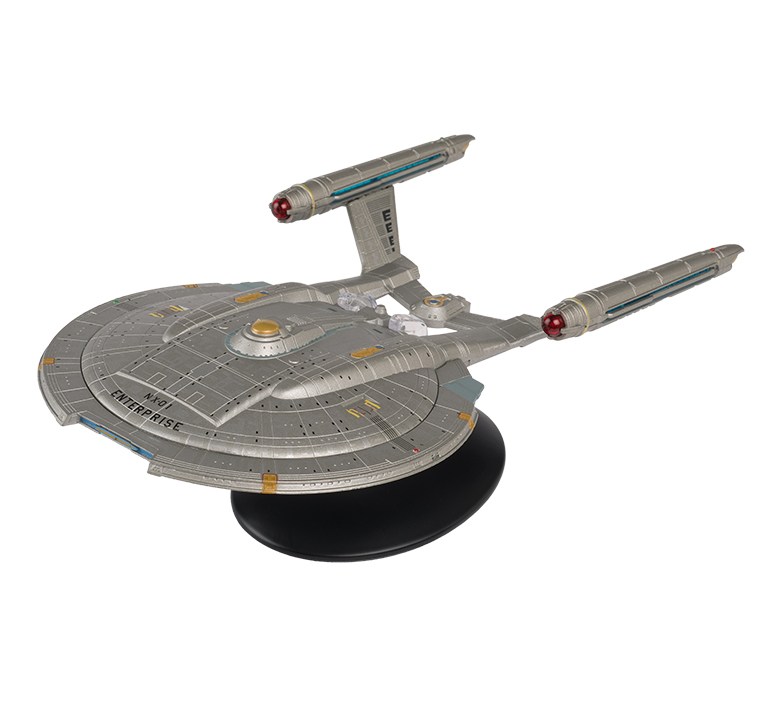 Eaglemoss Collections is showing off a ton of new, never seen before star ships at NYCC this weekend.
These die-cast models are hand painted to the highest detail, and have been created in a partnership with CBS to ensure authenticity. The original CG and studio models for each ship were used as references to create each sculpt. They've been a favorite subscription for fans for several years.

Eaglemoss' resident Star Trek expert, Ben Robinson, [was convinced] to start the production of the U.S.S. Aventine NCC-82602, making its U.S. debut at NYCC.  Available for purchase as a bonus edition separate from the bestselling Official Star Trek Starships Collection, the Aventine is a Vesta-class Federation starship featured throughout the Star Trek: Destiny series of novels. Under the command of Captain Ezri Dax (from Star Trek: Deep Space Nine), its crew of 750 engages the Borg toward the end of the 24th century.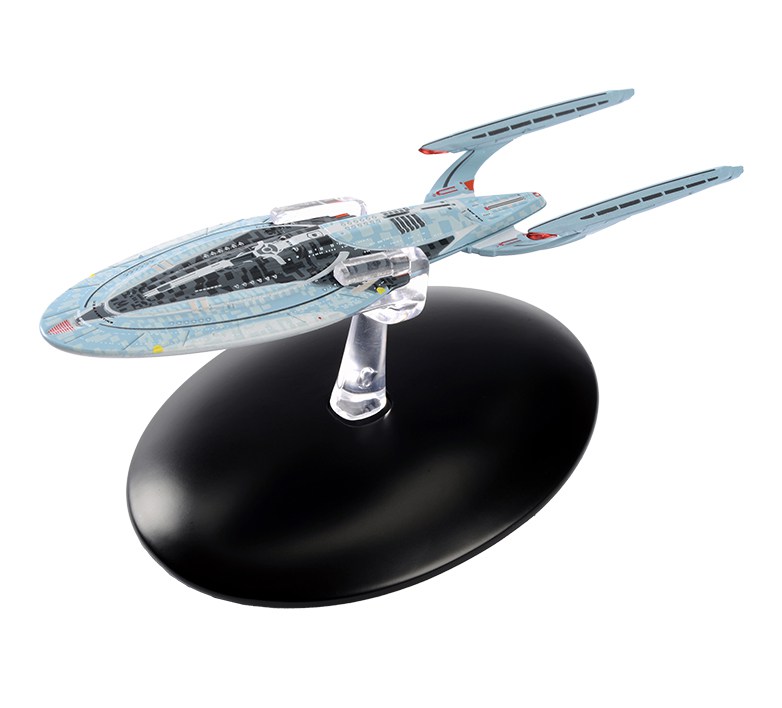 The Aventine joins the U.S.S. Titan NCC-80102 as the only officially authorized Star Trek starships produced by Eaglemoss with their origin in Star Trek literature. Both will be on display and for sale at Eaglemoss booth #1520.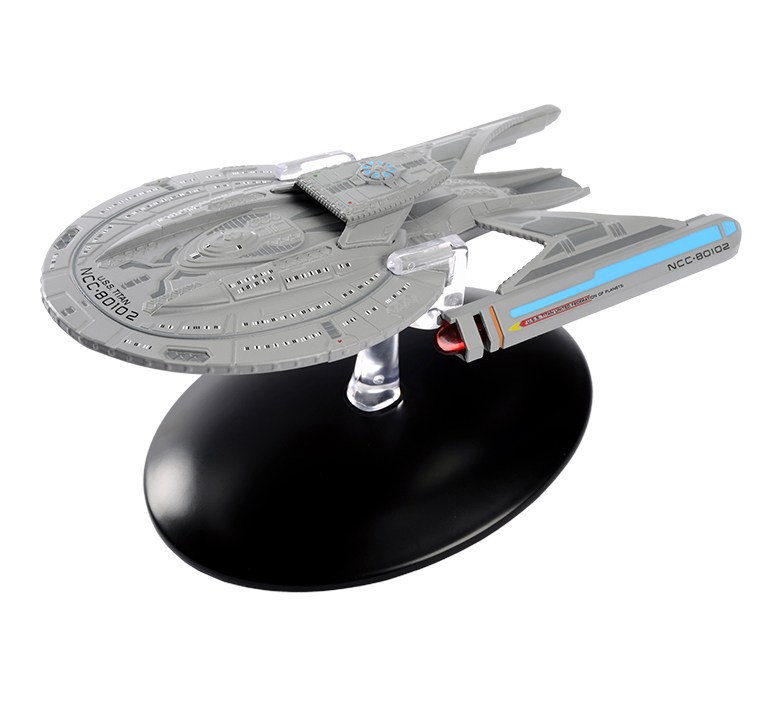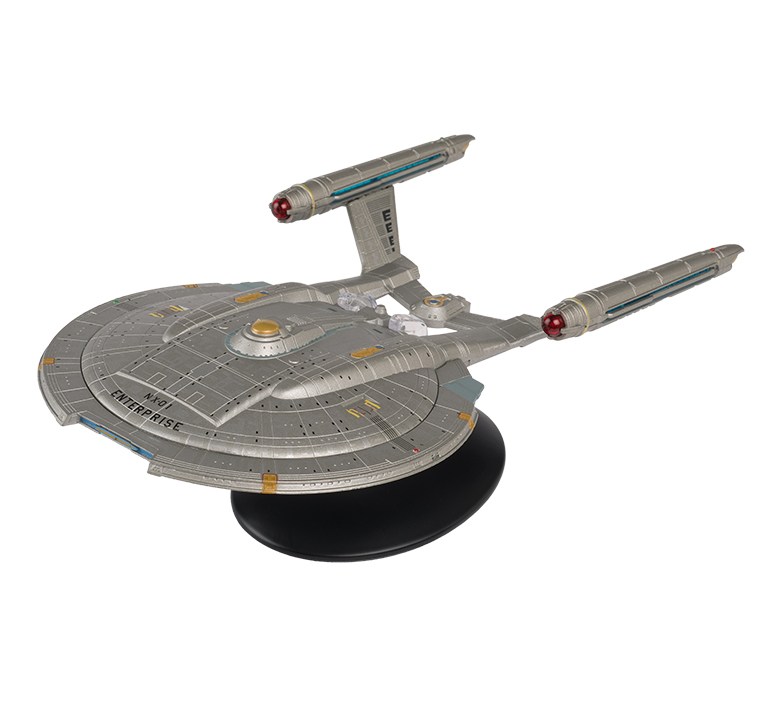 While there, fans will be among the first to get a glimpse of the mega-sized Enterprise NX-01, the fourth starship to join Eaglemoss' line of XL Editions, along with the third quartet of Star Trek shuttlecraft, including Starfleet Office Complex Travel Pod 05 and a Space Dock Work Bee (both seen in Star Trek: The Motion Picture), the Argo shuttle from Star Trek: Nemesis, and the Type-11 Starfleet shuttle seen in Star Trek: Insurrection. Plus, there may also be a surprise appearance of two of the most eagerly anticipated new ships to join the Star Trek pantheon.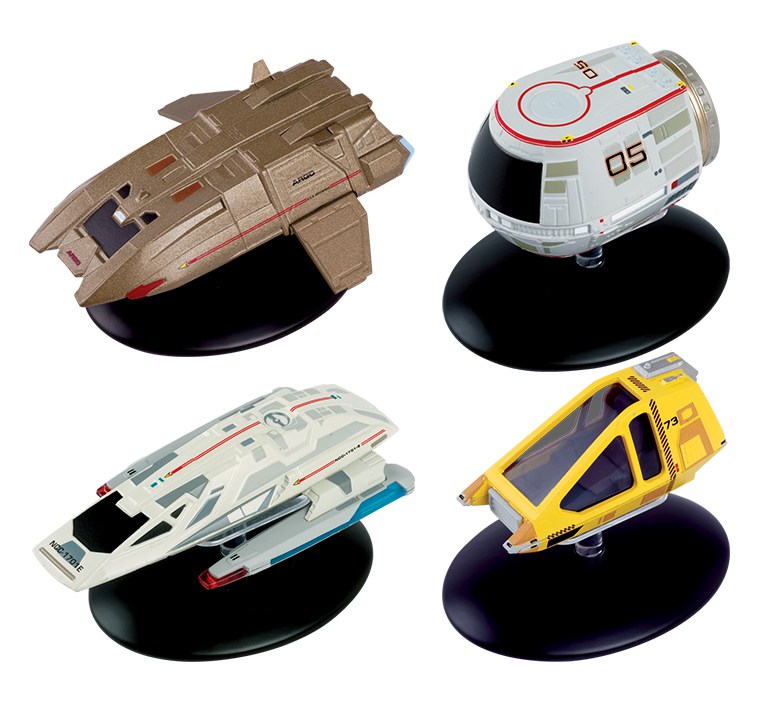 Subscribe to our newsletter!
Get Tabletop, RPG & Pop Culture news delivered directly to your inbox.
Volumes One and Two of Star Trek: Designing Starships, and full-scale replicas of Starship Dedication Plaques will be available at their booth, as well.
Which federation ship is your favorite?