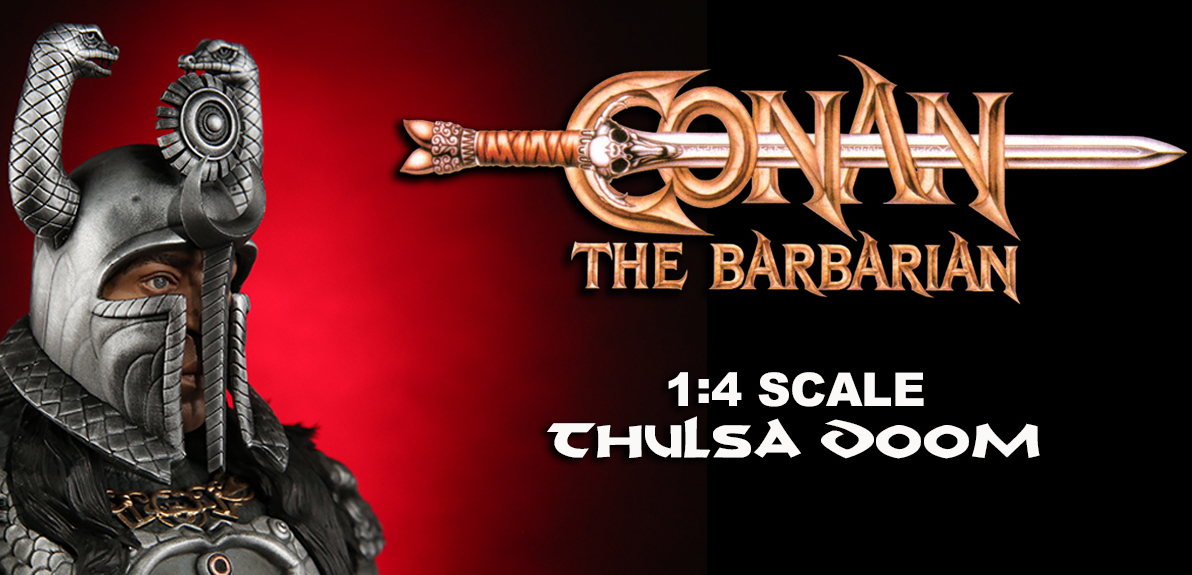 "Purging is at last at hand. Day of Doom is here."
Based on James Earl Jones' character in Conan the Barbarian – Thulsa Doom the Stygian and snake cult leader who murdered Conan's family. He was a menacign wizard that could change form and control minds. He terrorized the villages – until Conan showed up, that is.
This statute is monstrous in size, just like the character it portrays. If you're a fan and you're looking for a statement piece for your home, look no further.
27″ tall; 20×20″ base
Stands atop an 8″ tall base that features his pet snake
Mixed media – includes a faux fur cape
Removable helmet
Note that the final detailing of the Father Sword is not pictured – and will be added in production.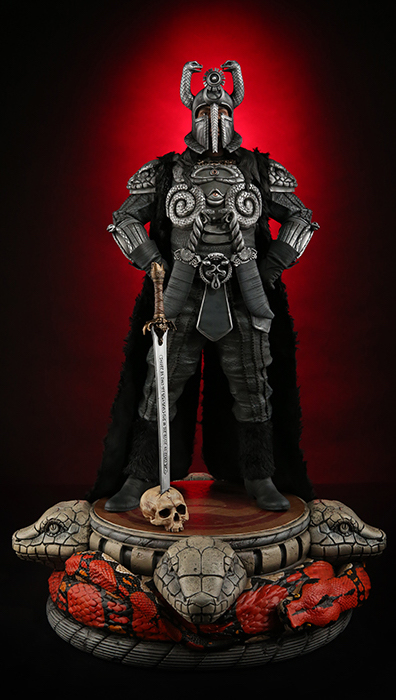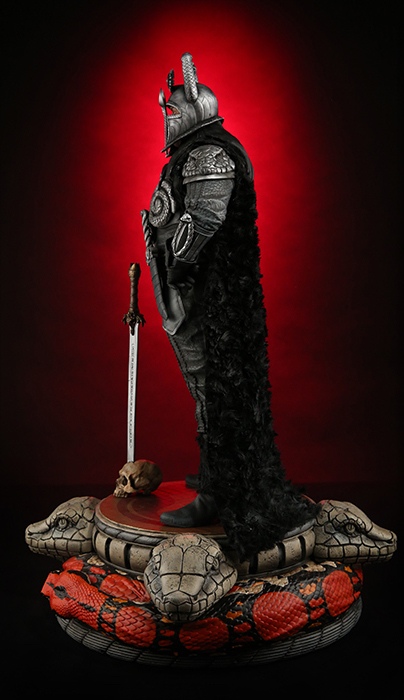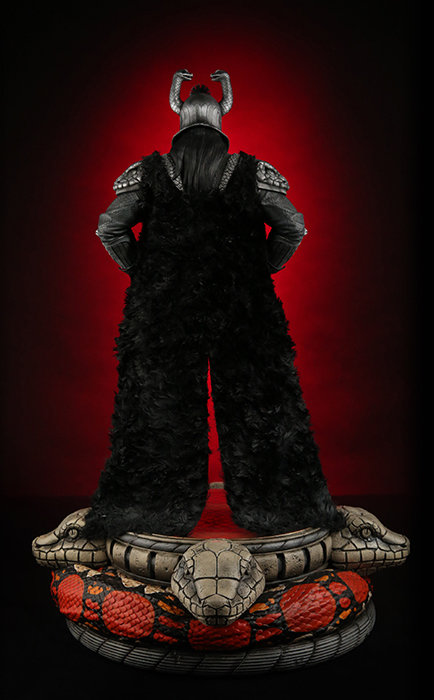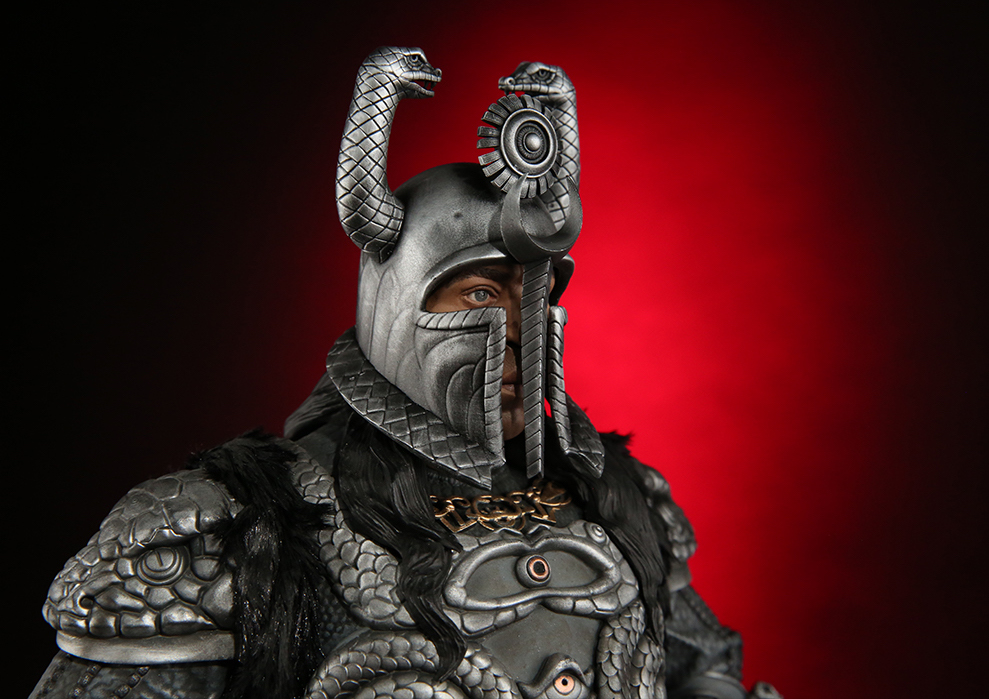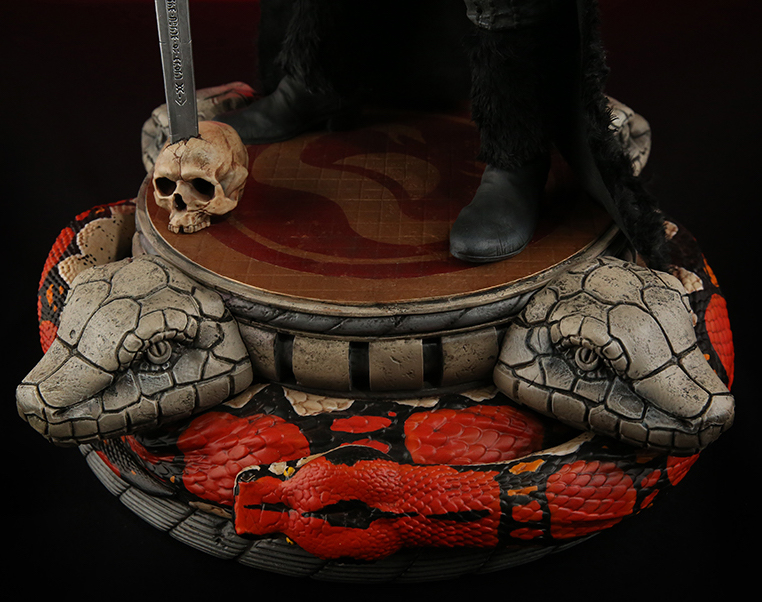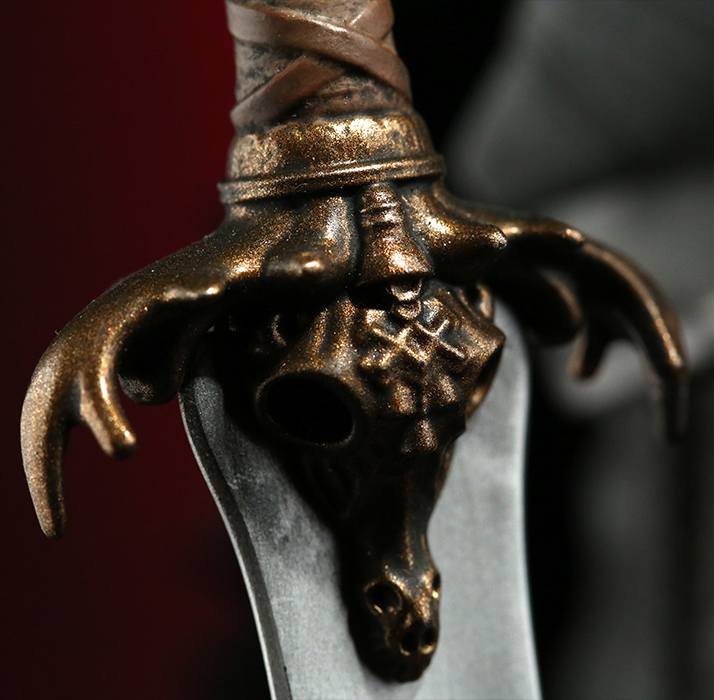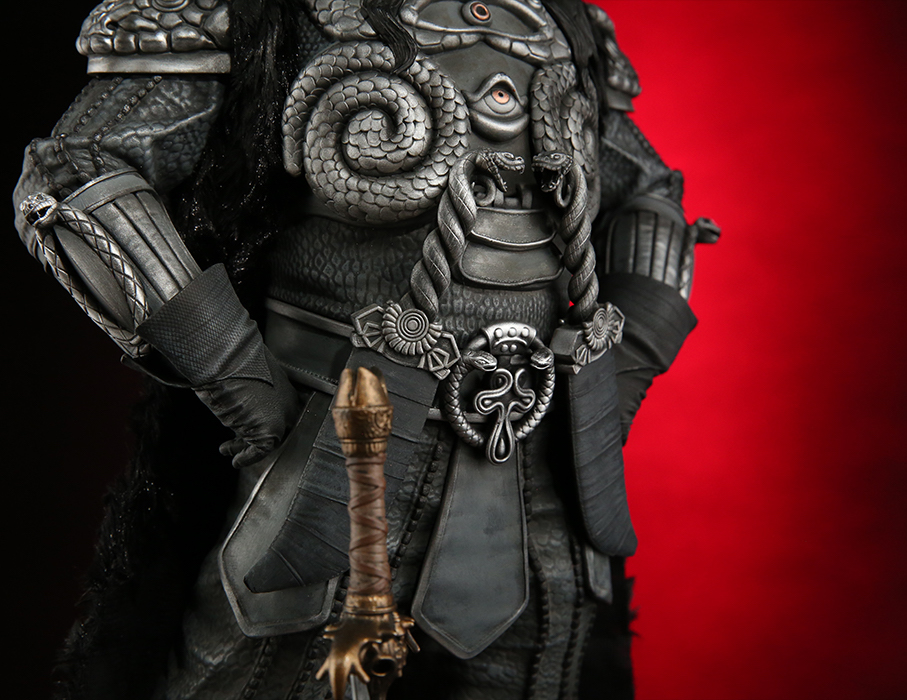 Will you be adding this to your collection?