AoS: Chaos On The Rise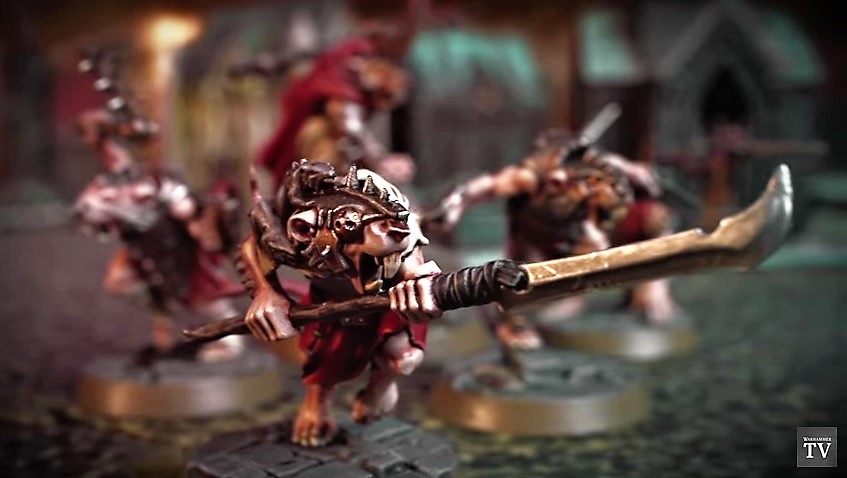 Something wicked this way comes to Warhammer: Age of Sigmar and Shadespire. Chaos is on the rise!
Warhammer: Age of Sigmar has a new logo, a new Chaos Champion and the Skaven are heading to Shadespire!
AoS Gets A New Look
"Meanwhile, in the Mortal Realms, something dark is gathering, and the age of hope is drawing to a close. Just look at the new Warhammer Age of Sigmar logo:"
In this short video, Games Workshop teases a new Logo for Warhammer: Age of Sigmar. Ominously, the Warhammer Community page had some questions about it as well:
"Is a dark new age dawning? Did someone just go a bit mad with the Agrax Earthshade? We reckon this new Chaos hero might have something to do with it:"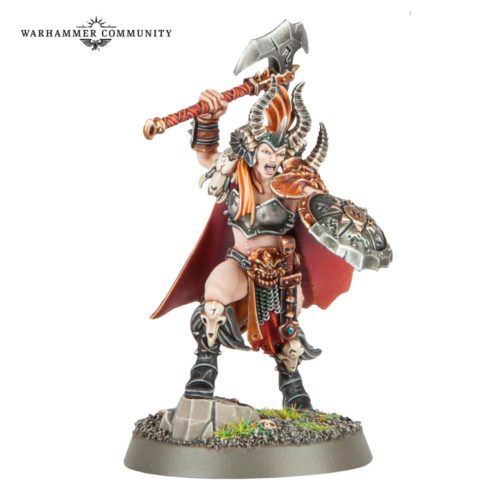 Darkoath Warqueen
Chaos is getting a new Champion model. This chaos warrior is the boss of the Darkoath Chieftain from the Warhammer Quest Silver Tower set. And looking at the two models you can see that they share a theme and neither skips leg day.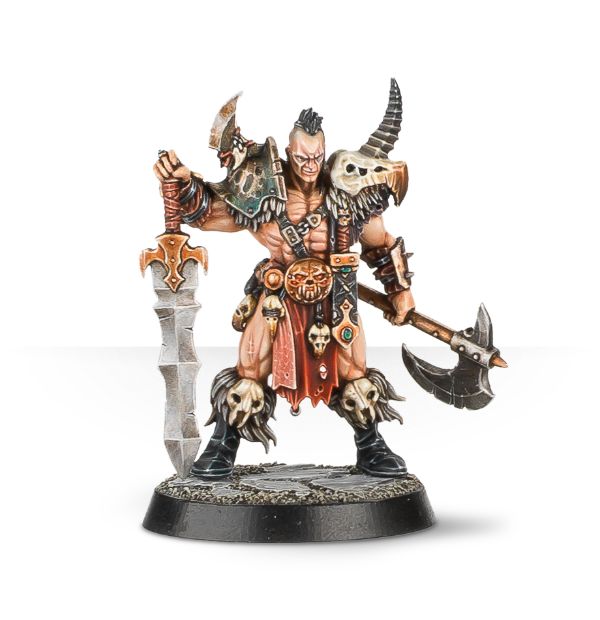 They also have a shared love of boots with fur (and skulls). And maybe it's just me, but I've getting a very Conan/Red Sonja vibe from these two Chaos Champs – which I'm totally cool with.
Subscribe to our newsletter!
Get Tabletop, RPG & Pop Culture news delivered directly to your inbox.
Skaven Invade Shadespire
Games Workshop confirms that Skaven are indeed on the way to Shadespire and will be making an appearance in 2018. Spiteclaw's Swarm is heading to the cursed city in search of shadeglass to steal from dead-things…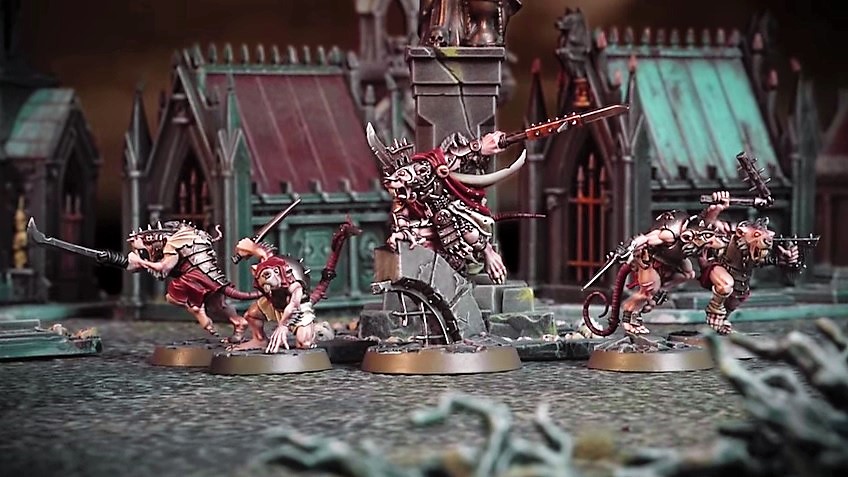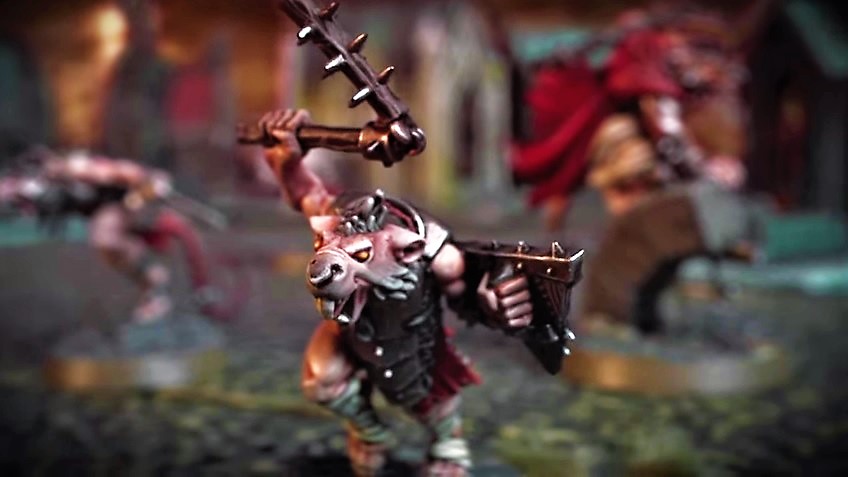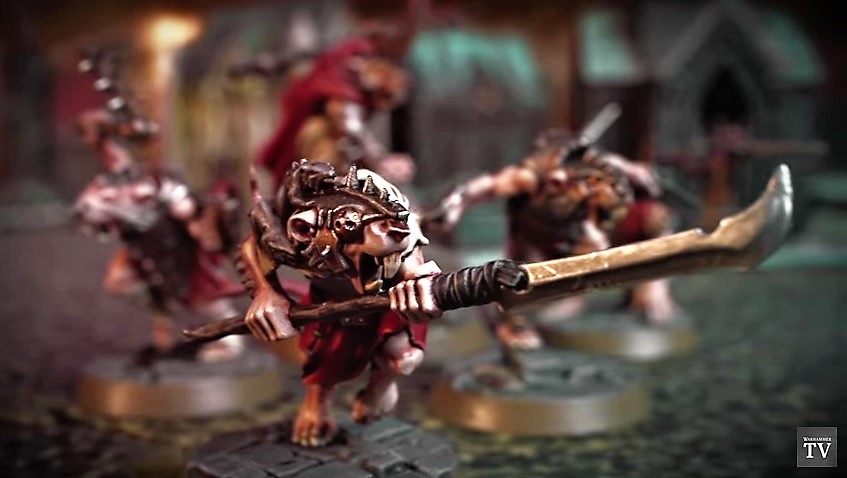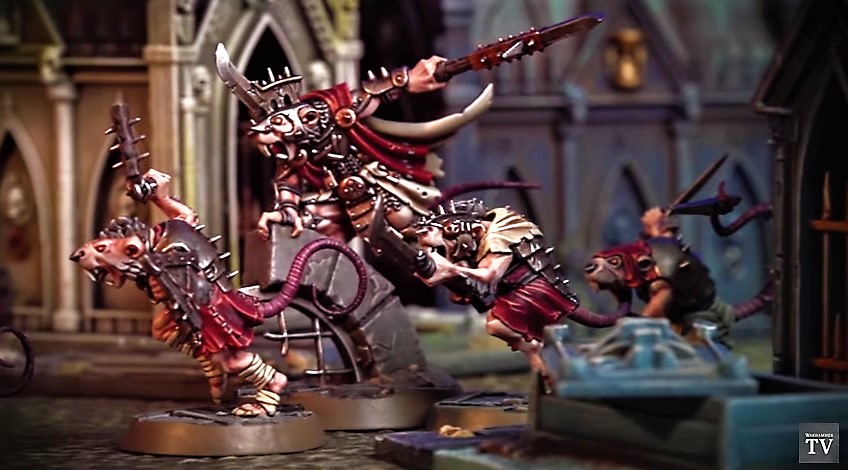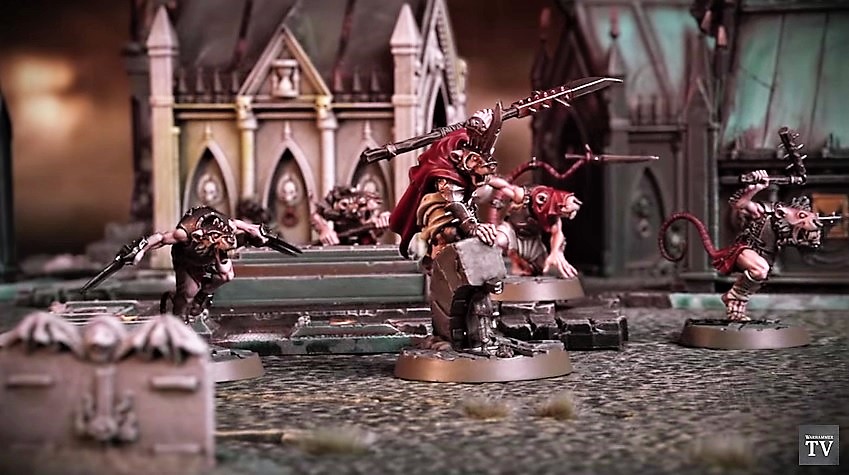 The new Skaven Warband will feature 5 models which you can use in Warhammer Underworlds: Shadespire and will also come with skaven-specific cards as well as generic powers and objectives.
2018 looks be chaotic year ahead for AoS. Who knows what plans the Dark Powers have in store. The Age of Hope is drawing to a close and Chaos is poised to strike…and it's about time. Chaos has been getting their butts kicked pretty much sense AoS launched. Maybe it's time for them to strike back at the forces of Order!
Anyone have any thoughts on the year ahead for AoS? Are you ready to face the Rat-men in Shadespire?