Geekery: 'The Evil Within' – A Millionaire's Bizarre Horror Film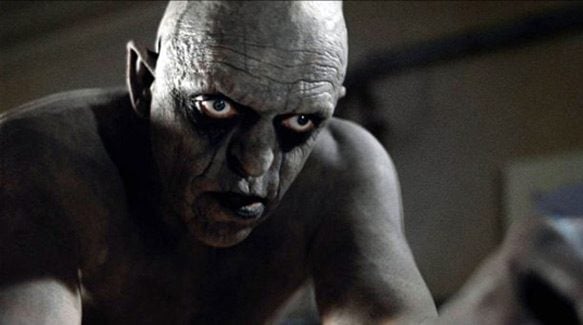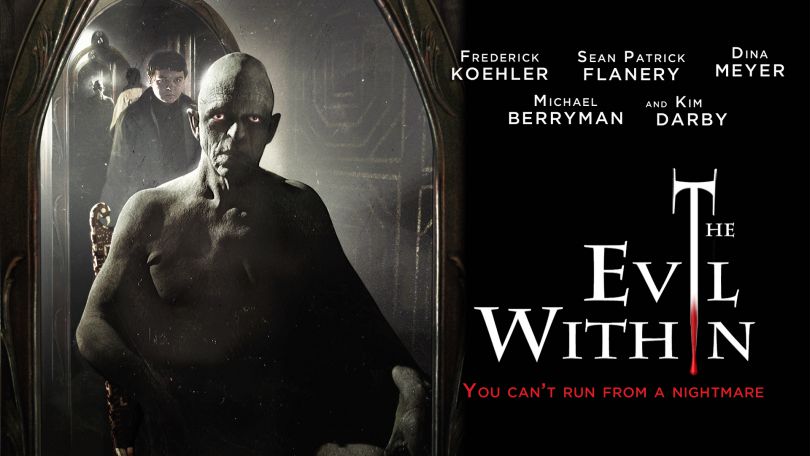 It may look like your typical B horror movie – but the story behind it is anything but.
The Evil Within is Andrew Getty's – J. Paul Getty's grandson – first and only film.
The story follows Dennis (played by Frederick Koehler), a lonely young man that is in the care of his older brother John (Sean Patrick Flanery) and his girlfriend Lydia (Dina Meyer). Dennis realizes he's being pushed out by his caretakers desire for a family of their own, so he seeks an answer to his loneliness in an antique mirror. What he finds there will change his life…
That's Michael Berryman as the ghoul, btw.
Getty started shooting the movie in 2002, and worked on it until his death in 2015 from a hemorrhaging ulcer that was the result of long term methamphetamine use. He was obsessive – putting millions of his own money to create animatronics, special camera rigs, and labor intensive special effects. Berryman and Koehler (who started work on the movie right out of college – he's now in his 40s) were the only cast members that stayed on to see the whole project through.
In an interview Koehler explained that: "Essentially, I'm playing Andrew. When he talked about the construction of the script, he would often say that a lot of the content came from his own personal dreams. He was battling with a lot of demons."
Producer Michael Luceri took over the nearly completed project after Getty's death. The movie was finally released earlier this year to VOD and disc.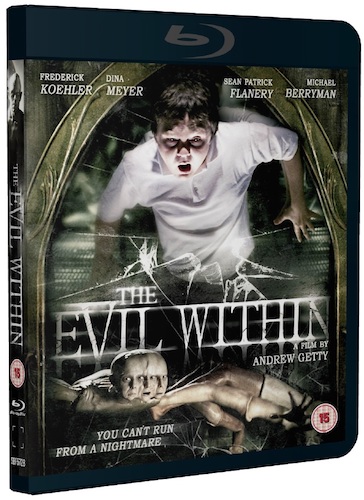 It has some hiccups, but it's worth a watch if you like horror. While it's rough, it shows his potential as a director in the genre. It's got some truly creepy and scary moments. It shines a harsh, strange light on loneliness and what it can push people to both on screen and off.
The Evil Within currently streaming on Youtube, Google Play, Amazon, and iTunes.
Subscribe to our newsletter!
Get Tabletop, RPG & Pop Culture news delivered directly to your inbox.
If you've seen it what do you think of the movie?