Pathfinder: Sunken Cities, Flipped Mats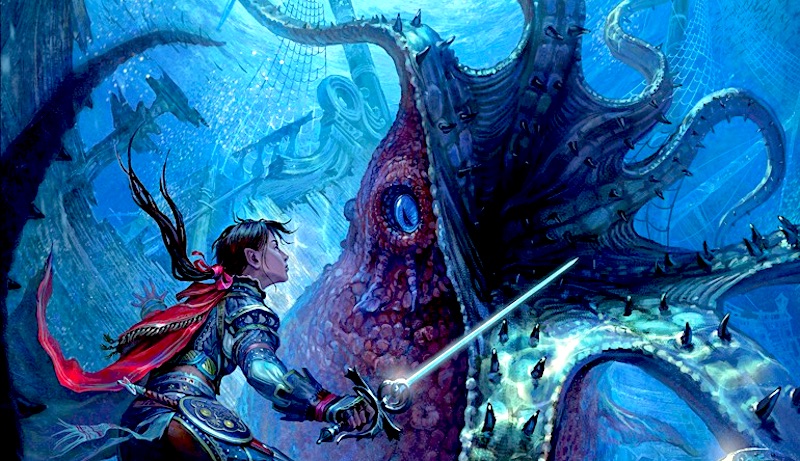 Delve into lost and sunken cities with these new flip mats.
Maybe you're exploring the Ruins of Azlant, or one of the other modules in the Lost Azlant adventure path. Or maybe you're just enjoying the Aquatic Adventurer's Guide, either way, there are plenty of opportunities to see how it's better down where it's wetter. And indeed, to showcase life under the sea, you'll need a mat. That's where Paizo comes in. So come see how you can be a part of that world.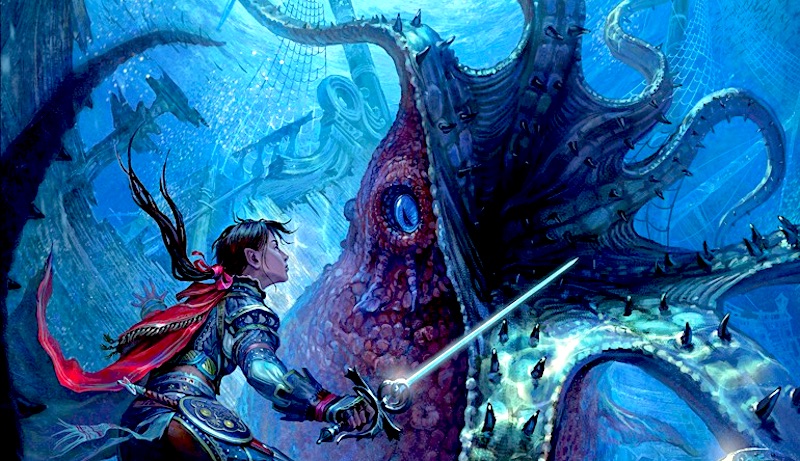 What would you give, if you could live under those waters? What would you pay, to spend a day, off of the sand?
About $15, evidently. Not a bad price if you want to add that aquatic atmosphere to your game. So whether it's sunken ships, or underwater Vistas (seen, perhaps, through a window), check out these double sided maps today.
via Paizo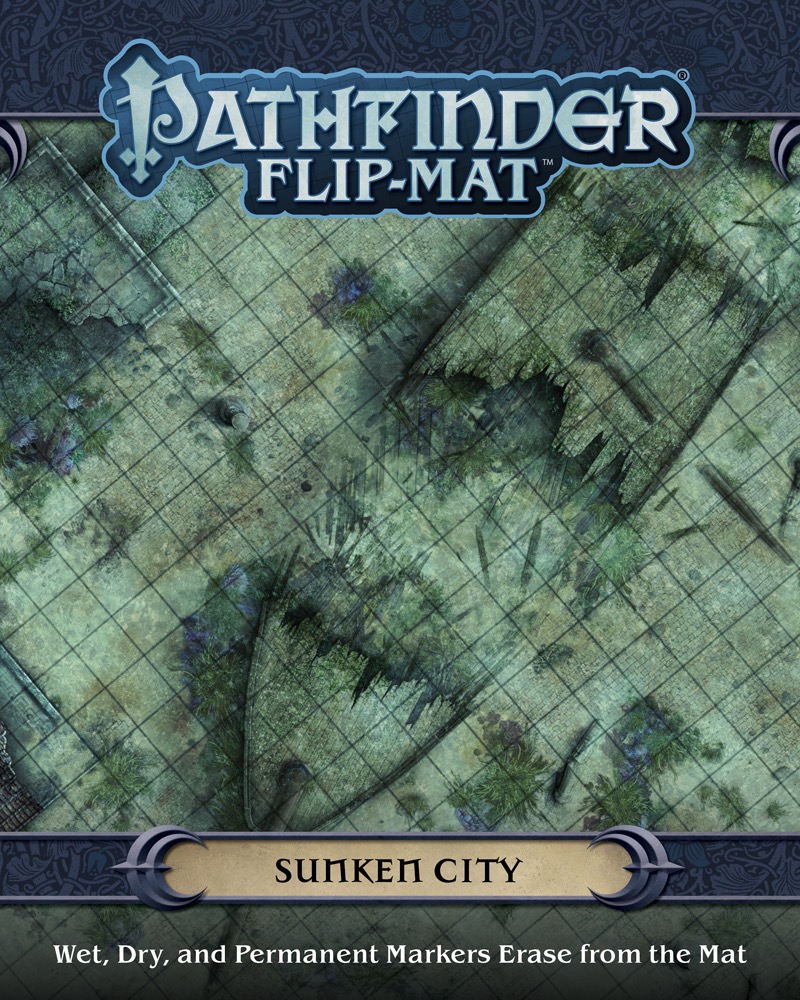 Find Sunken Treasure!
Pathfinder Flip-Mat: Sunken City features environments perfectly suited for deadly encounters deep beneath the waves! One side shows the broken fragments of a wrecked ship resting among the crumbling remains of a flooded town, while the other displays the coral-choked towers of a long-lost drowned ruin. This portable, affordable map measures 24″ × 30″ unfolded and 8″ × 10″ folded. Designed for experienced GMs and novices alike, and usable with both dry erase and wet erase markers, Pathfinder Flip-Mats fit perfectly into any Game Master's arsenal!
Get to the game faster with Pathfinder Flip-Mat: Sunken City, and be ready next time your players take the plunge!
We recommend compiling a list of every aquatic monster, because if you're using this map, you may as well get them all out of the way at least once.
Subscribe to our newsletter!
Get Tabletop, RPG & Pop Culture news delivered directly to your inbox.
Finally, a place for my encounter featuring merrow, tritons, kuo-toa, sahuagin, giant squid, giant sharks, aboleth, chuul, and the kraken.