Privateer Hobby: Three Character Busts – All Painted Up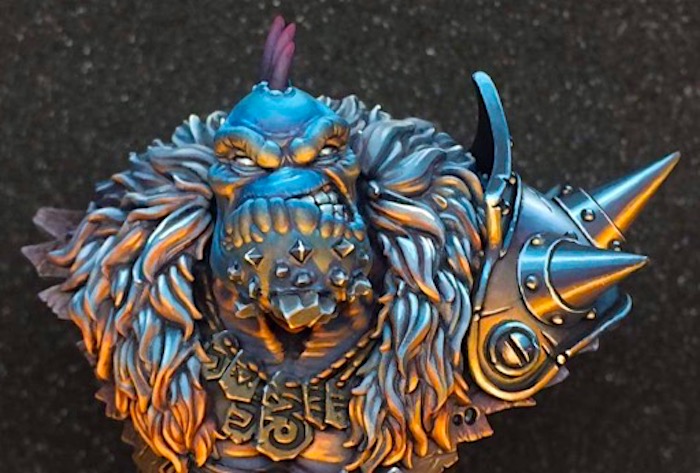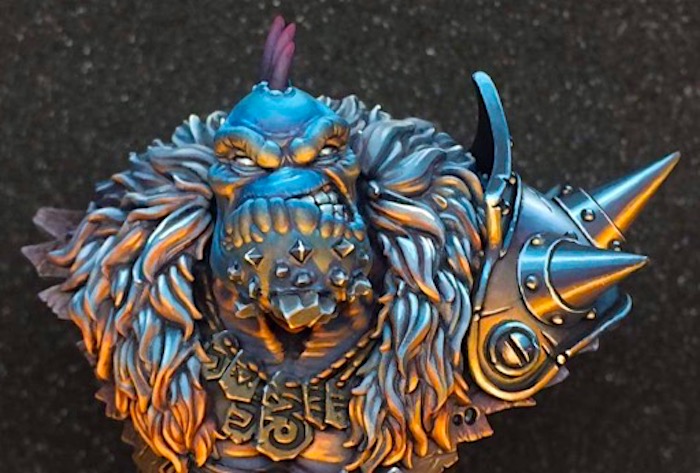 Privateer's Dallas Kemp walks you through three of the Warmachine's Characters. The Iron Kingdoms is full of character.
From the warcasters that lead the armies of Immoren to a lowly gobber in Five Fingers, the entire world is full of character. The Privateer Press bust line allows you to focus in on the character in each face of our world. I love seeing the work our community puts into their hobby. From WIP on painting armies to crazy conversions to amazing terrain builds, the PP community is full of creative individuals with a passion for painting. Today, I wanna take a look at some of the communities contribution to our creative creations.
Skarre smiled as if welcoming the duel and easily parried and evaded the female trencher officer's blindingly fast strikes with her cutlass and dagger. The captain feinted and sliced at Skarre's throat, but the strike deflected off her power field. The Cryxian smashed her horns into her foe's forehead with a brutal crunch, sending her sprawling. Magnus was too far away to do more than watch as Skarre's dagger cut the captain's throat with a spray of arterial blood.
Randon Gobles went for a redhead look to his version. The gems anchor this scheme, and his choice to add purple to the under armor is unique and effective.
Nemo threw a lever on the side of his armor, and its coils surged with blue energy. His armor thrummed as he fed his own power into the customized emitters, pushing them to the verge of overload as the sky above darkened. He raised his tempest staff while stretching out with his will. A swirling vortex of grey energy manifested above the mortar crews, and Nemo triggered the switch on his tempest staff to send forth an outpouring of voltaic power.
Anthony Rodriguez went for a unique style when it came to bringing his vision to life on the grumpy scientist, utilizing color and texture to create an amazing piece.
"You are all heroes," Borka said, motioning for several other trollkin to come forward. Each bore a large keg of ale, which they set before Borka. "Tomorrow we will find our destiny and kill this creature that threatens our people. So tonight we drink as heroes!" A great cheer arose from the assembled trollkin as they crashed their weapons against their steel breastplates. "It has been too long since I drank with you as a warrior should. But now you will remember why I am called Kegslayer!
Erik Swinson's Borka is here to tell you young whelps some tales around the campfire. A fantastic study in light source, Erik captures our intrepid shaman in a nighttime setting weaving yarns of heroic deeds and indulgent drinking.
Subscribe to our newsletter!
Get Tabletop, RPG & Pop Culture news delivered directly to your inbox.
So far, three characters have been brought to life in the PP bust line, and I am personally stoked for the next one… and although I'm stoked, she definitely leaves me a bit icy… ?
If you have felt intimidated by the prospect of painting your bust, check out this video where I demonstrate paining your Borka in an hour. It's all about having fun after all.
And remember, kids, these collectors' items are limited and will only be available while supplies last, and for the next week (until 11/7/17) you can add Borka, Nemo, and others to your collection. Any two busts for $10 off!
Now get out there and Bust out your paints. ☺
Dallas