Tabletop Podcast Review: November 19th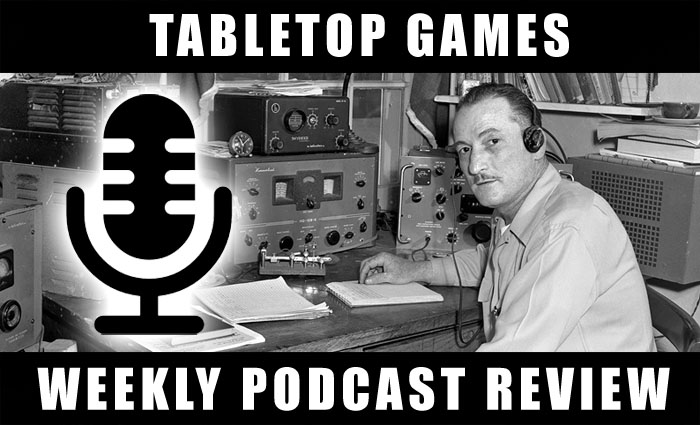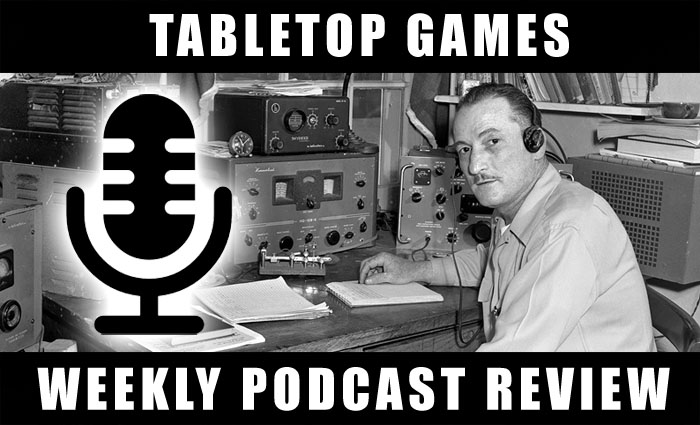 Adam here  for another week of tabletop podcast reviews! Warzone: Atlanta, Age of Sigmar Book, Tyranids, & more!
Hey all, Adam here, from TFG Radio, for this week's reviews! This week we see talk about the new Tyranidc, Warzone: Atlanta talk, and more interviews. So, let's get on with the reviews!
Garagehammer Episode 180 – This episode they discuss the Age of Sigmar book, Plague Garden. As always, it is a very in depth analysis of the plot, characters, and background. With most content from GW being geared towards 40K right now, its a nice break from all the 40K focused content. Be warned, this episode clocks in at about 4.5 hours!
Masters of the Forge Episode 105 – This episode they go back to a formula that works well. They talk about the new Tyranids codex and give you ideas on how to use tyranids in your narrative games. REally good info for new players, and players that are trying for different ways to weave a tale of Tyranids into your games.
Combat Phase Episode 220 – Interview with author, Gav Thorpe about the book, Lorgar
Age of Sigmar Daily – Nice source for daily Age of Sigmar talk
Signals from the Frontline – Always a good listen for new and rumors on 40K
Also Out This Week
40K Badcast Episode 20 (40K)
Age of Darkness Episode 66 (30K)
Allies of Convenience Season 2 Episode 12 (40K)
Battlebrothers of the GCWA Reboot Episode 5 (40K)
Subscribe to our newsletter!
Get Tabletop, RPG & Pop Culture news delivered directly to your inbox.
Battledriven Season 2 Episode 8 (Warmachine)
Beermachine Episdoe 56 (Warmachine)
Best General Episode 8 (40K)
Chain Attack Episode 74 (Warmachine)
Chapter Tactics Episode 45 (40K)
Combosmite Episode 178 (Warmachine)
Crippled System Episode 218 (Warmachine)
Eye of Horus Episode 112 (30K)
Eye of Terror Episode 49 (40K)
Flying Monkeys Episode 10 (40K)
Forge the Narrative Episode 215 (40K)
Fully Boosted Episode 61 (Warmachine)
Honest Wargamer (AoS)
Inches and Cubes Episode 27 (Hobby)
Imperial Truth Episode 79 (30K)
Life After the Cover Save Episode 212 (40K)
Long War Episode 127 (40K)
Mayacast Episode 158 (Infinity)
Mynock Squadron Episode 94 (X-Wing)
Mob Rules Episode 63 (40K)
MoM Episode 332 (Warmachine)
MoM Episode 333 (Warmachine)
Party Foul Episode 29 (Warmachine)
Party Foul Episode 31 (Warmachine)
Preferred Enemies Episode 161 (40K)
Radio Free Isstvan Episode 79 (30K)
Splintermind Episode 39 (40K)
Veteran Gamer Reenlisted Episode 17 (40K)
As always, check out our blog, at TFG Radio, and give the podcast a listen. We talk 40K mainly but delve into other game systems. This week we have Tom back with Adam and John! You get to hear the joys of doing a live broadcast, the concept of the "good guys" in 40K, the 30 day rule for tournaments, and John foretells the future as he talks about an issue that came up AFTER we had already recorded!
Have a different opinion? Post in the comments below or email me at [email protected] and let me know!