ToyLand: New Dynamic Spider-Man Sculpt from Kotobukiya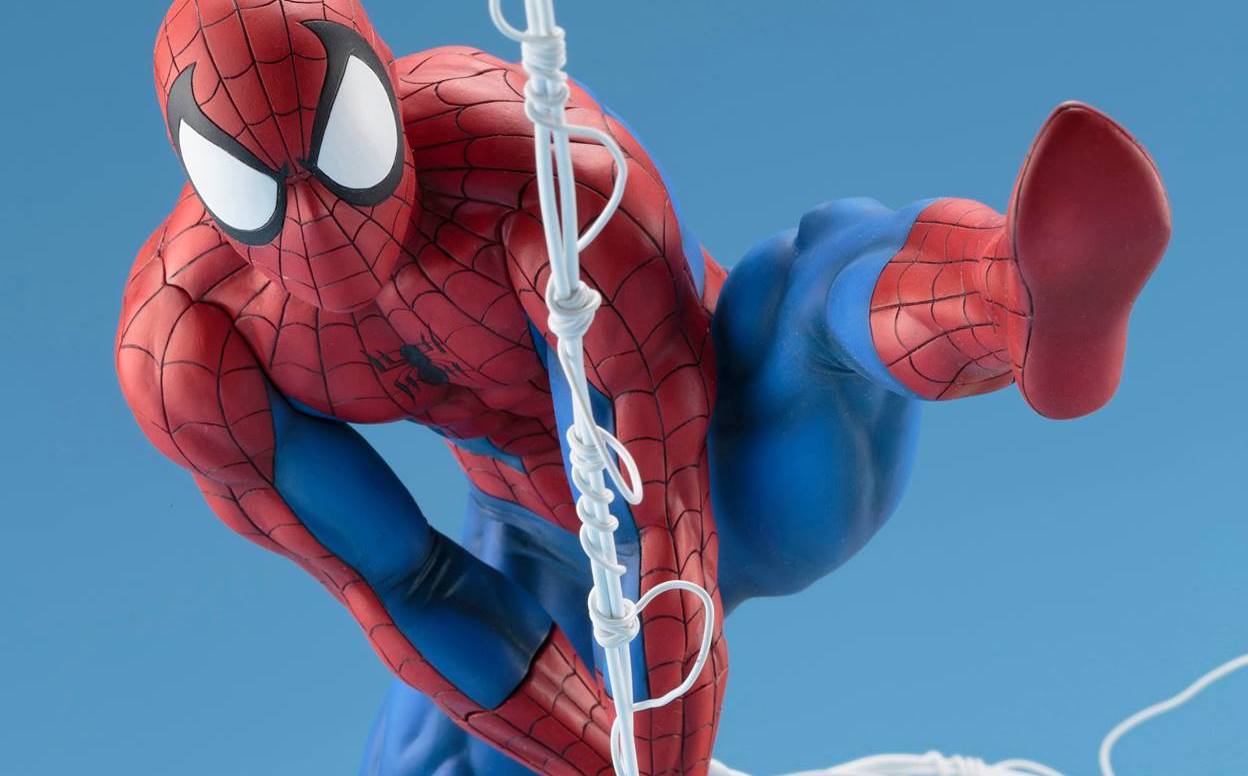 This statue really captures the energy of Spidey swinging from building to building.
Crafted by master sculptor Kouei Matsumoto,
5 ½ inches tall (1/6 scale)
Made of PVC(Phthalate-free)・ABS
Releases late March 2018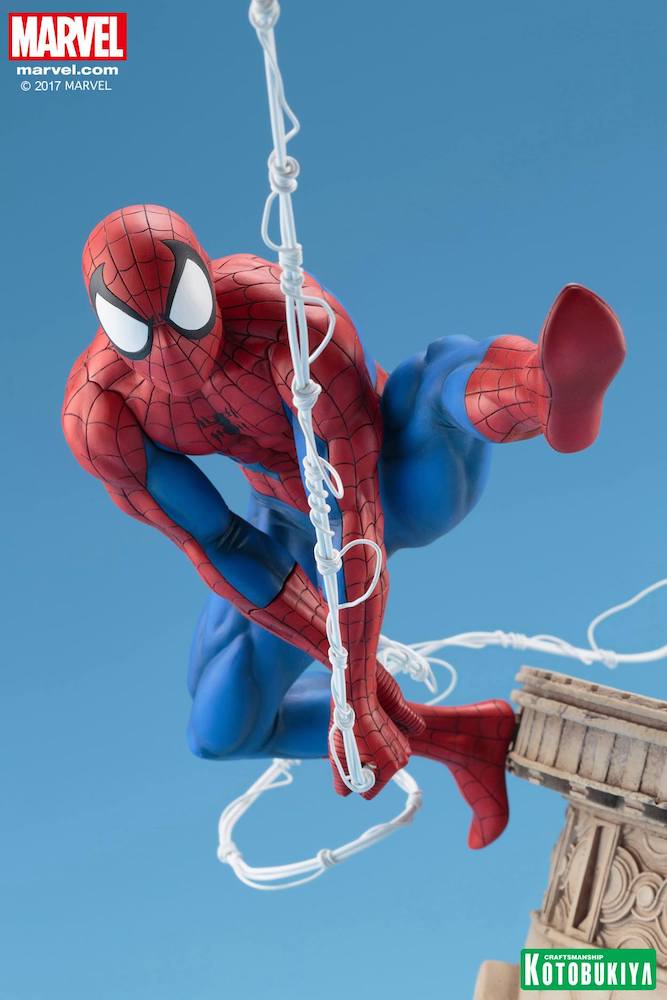 The webslinger is captured like never before as he whips around a skyscraper with a strand of webbing reaching out to his next anchor point. Peter Parker wears his traditional red and blue costume, recreated here with painstaking sculpted detail in the fabric's texture and the superhero's lean muscled physique.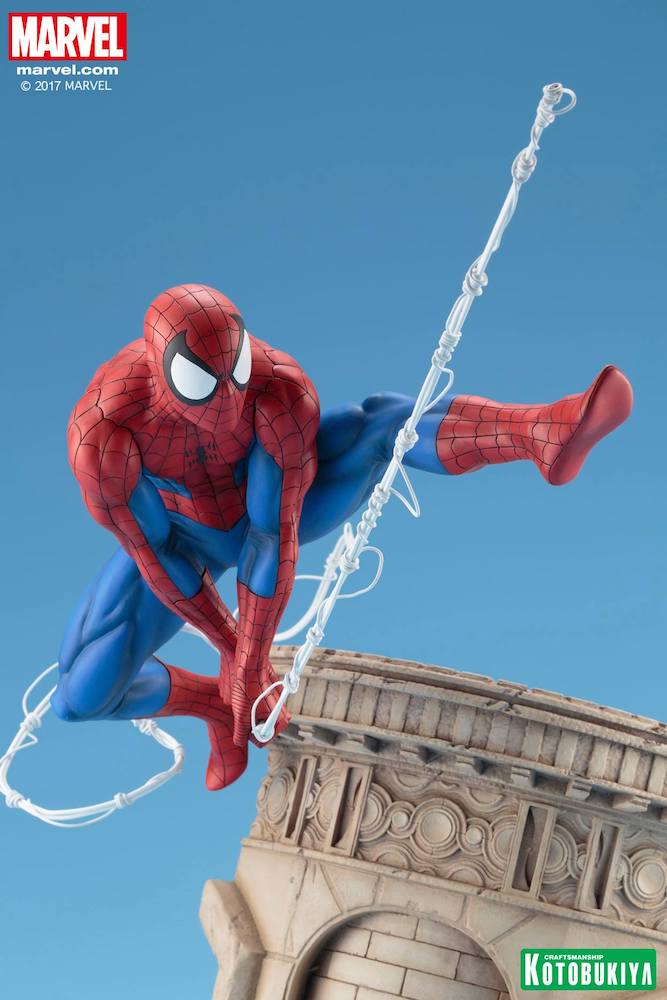 His swinging pose, pulling down on the web strand as his legs start to rise, is taken directly from the comics, and the flexibility and movement adds a unique element to this presentation.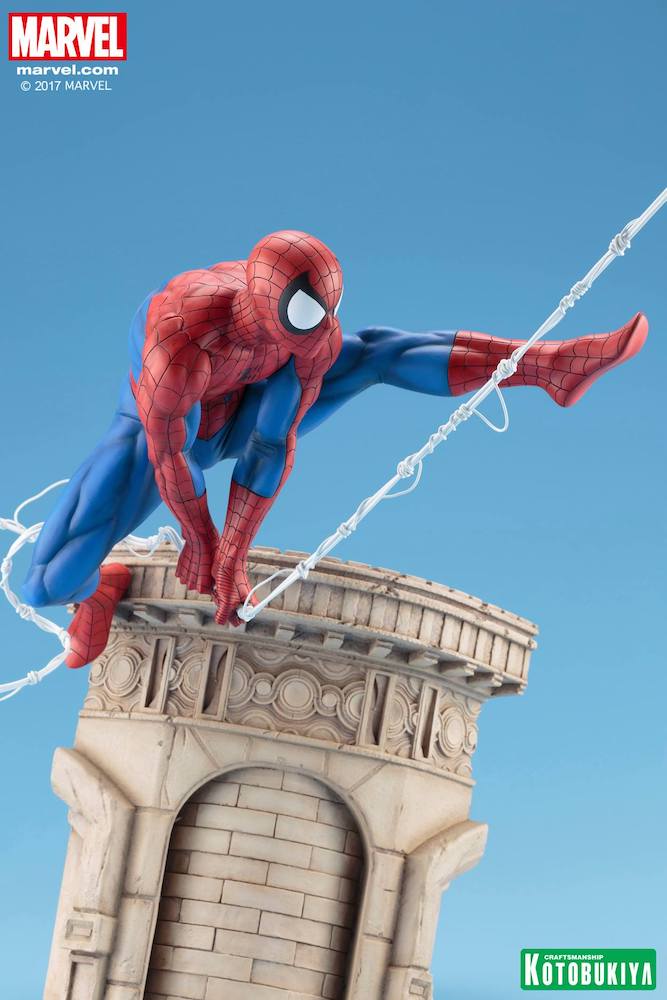 In addition, the Webslinger statue is a new hybrid form with the New York skyscraper base constructed using cold casting to highlight the texture of the stonework while Spider-Man himself is made from PVC to capture the hero's movement and detail. Meanwhile, the stark colors of the column are the perfect counterpoint to Spider-Man's brightly colored outfit, really making it pop visually!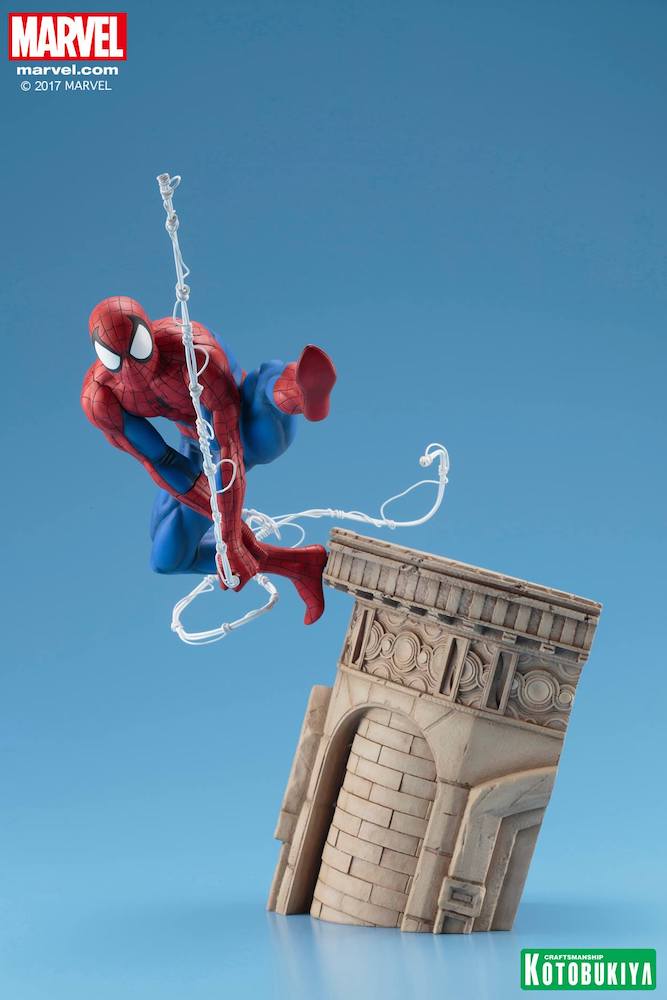 I really like the pose here – it's dynamic, the way the web is done really gives a sense of motion The colors are great, too.
Will you be adding this one to your collection?
Subscribe to our newsletter!
Get Tabletop, RPG & Pop Culture news delivered directly to your inbox.