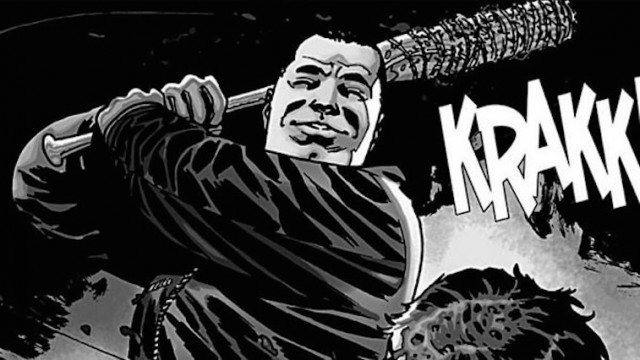 Negan and the leaders of the Whisperers are a bloody mess in this new box set.
Skybound released their Shiva Force box set at SDCC this year. Now it has an evil companion set named after Negan's trademark bat. The Lucille Patrol box set comes with Alpha, Beta, The Governor, and Negan – complete with weapons. Collectors have two versions of the $100.00 set to choose from: pre massacre clean and post murder spree bloody. 

Pre Massacre – look at those clean clothes.

Post Murder Spree – so much blood!
All of the figs come in their own carded packaging with full color art, and character ID card on the back.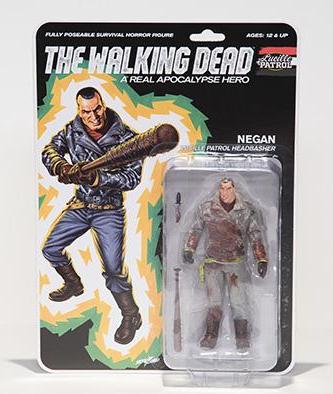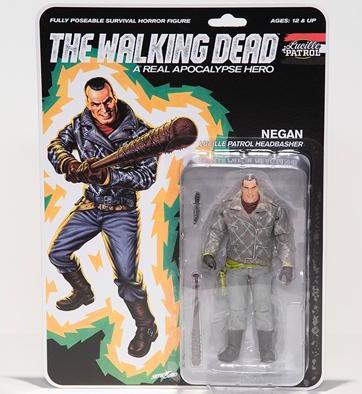 Mike Falzone takes a closer look in this full unboxing…
The question is: gore or no gore?