ToyLand: This 1:12 Scale Mike Meyers is Slasher Movie Ready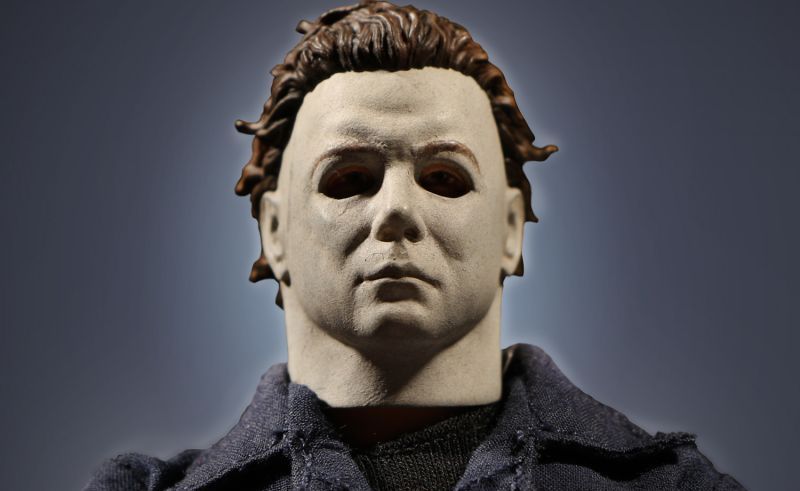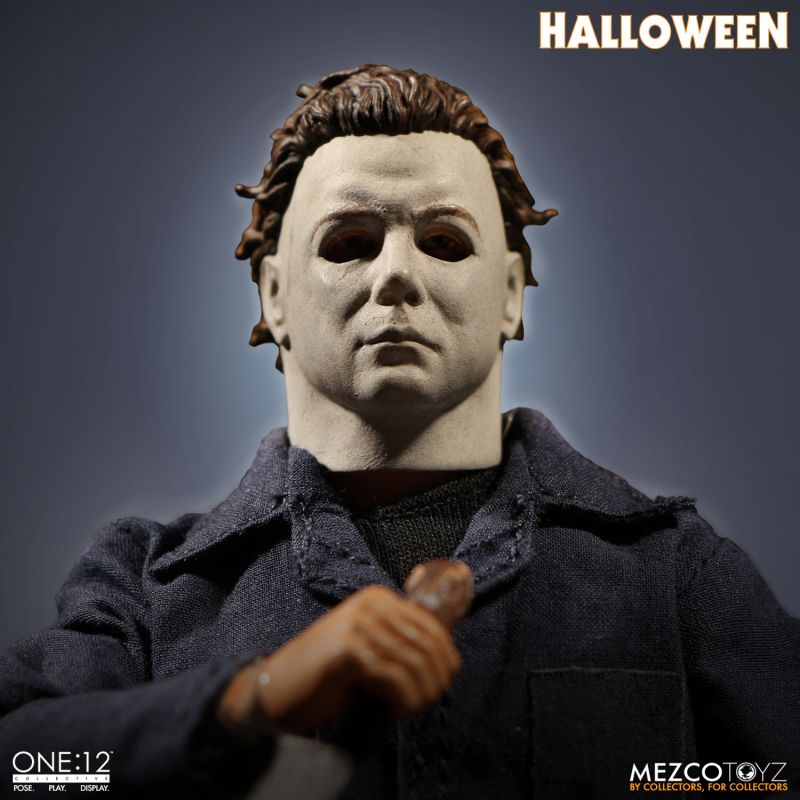 Carpenter fans: this one is definitely for you.
I can't not add theme music here…
This fig debuted at SDCC this year – fans have been waiting for someone to pick up the license, and I'm glad it landed with Mezco. This 1:12 scale Meyers looks fantastic, especially for the price point. The level of likeness is creepy, and it's got some great details that include multiple hand options, cloth coveralls, a halloween pumpkin, and a themed display base. He also comes with a clean and a bloody knife.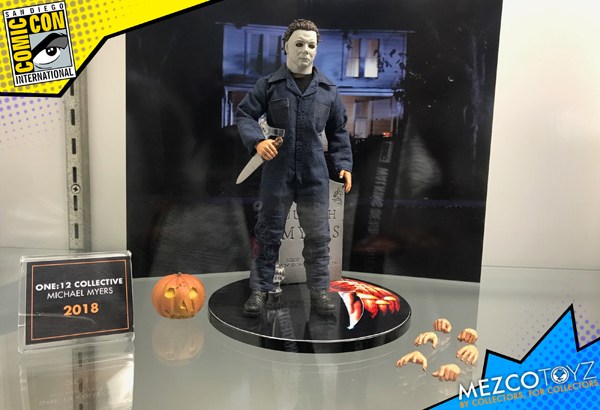 A One:12 Collective body accurately depicting the character's physical build.

Two (2) head portraits. 

Over 30 points of articulation

Hand painted authentic detailing

Over 15cm tall

Eight (8) interchangeable hands including 

One (1) pair of fists (L&R)

One (1) pair of posing hands style #1  (L&R)

One (1) pair of posing hands style #2  (L&R)

One (1) upward knife holding hand (R)

One (1) downward knife holding hand (R)
COSTUME:
Film accurate coveralls

Removable Ghost sheet with period glasses (permanently affixed to 2

nd

 head portrait)

Sculpted boots
ACCESSORIES:
One (1) Jack O' Lantern with light-up feature

One (1) clean knife

One (1) bloody knife

One (1) Judith Myers tombstone

One (1) One:12 Collective display base with logo

One (1) One:12 Collective adjustable display post