40K: Death Guard Easy To Build Unboxings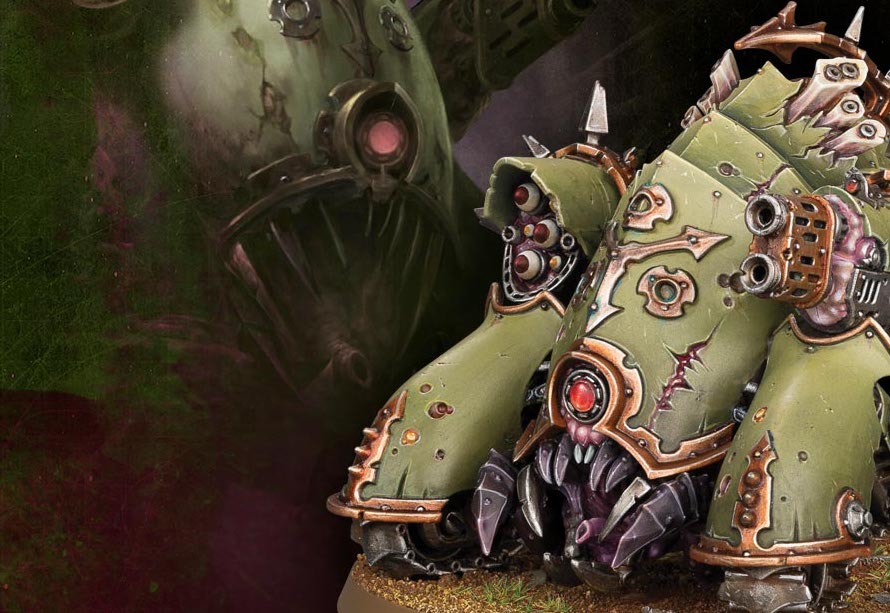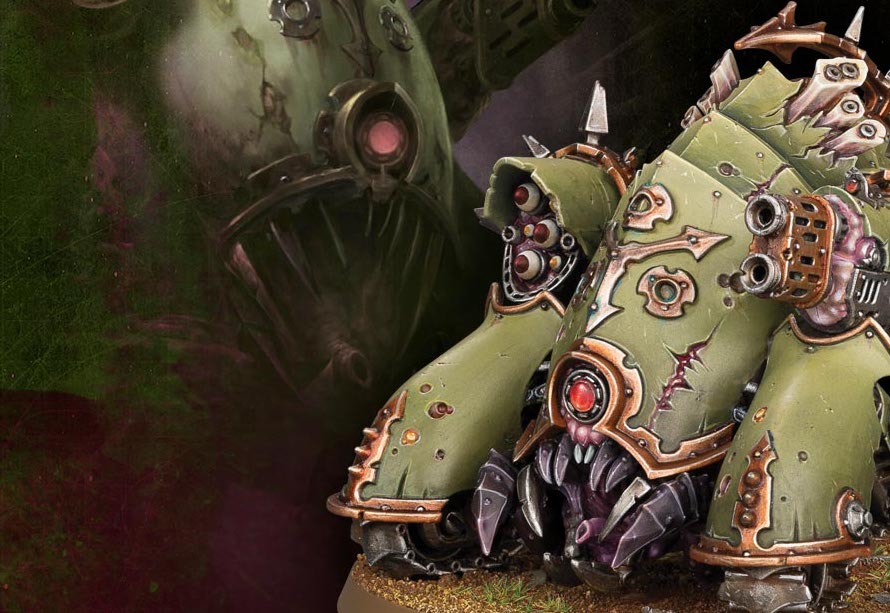 The Death Guard has got two new Easy To Build Kits on the way – let's take a look inside!
The Myphitic Blight-hauler is coming to stores next week and it sup for Pre-Order this weekend. However, we got a preview copy of it AND the new Death Guard Terminator Easy To Build Kits. And I'm pretty pleased with the results:
First off, they are colored plastic but it's the same type of hard plastic that we've come to expect from Games Workshop. Plus, even those both kits are mono-pose, they didn't skimp on details at all. The Cloak on Felthius was particularly impressive as were the tracks on the Blight-Hauler. And if I were playing Death Guard, I wouldn't have an issue with the Blight-hauler being mono-pose anyhow – It doesn't have any other options in it's rules.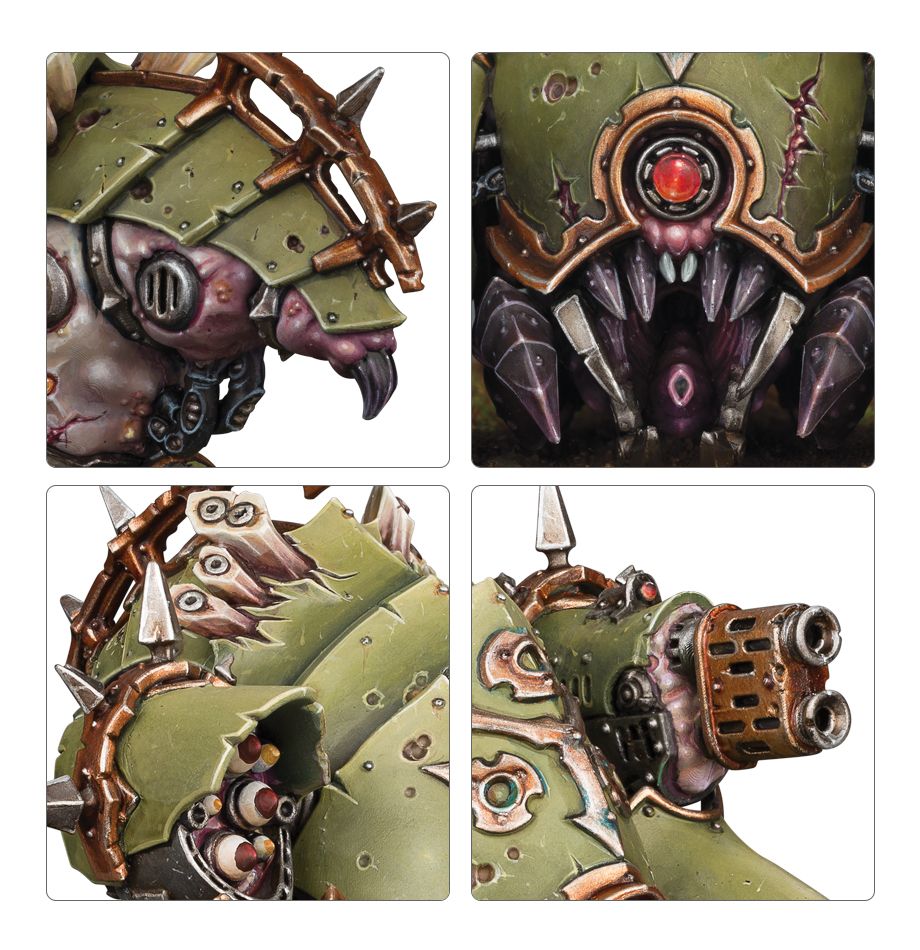 It's going to look like a typical GW model once you get it painted up. You won't be able to tell that it's an "Easy Build Kit" – in fact, I'm kind of hoping we see more of these type of kits for similar units in the future.
That said, I can see why folks would want the guns to be moveable or something like that – but for the price point, I'm perfectly happy with the product. The Lord Felthius seems like a great buy as a "one off" for Death Guard Terminators. If you have the starter box and are looking to expand these kits are a perfect expansion.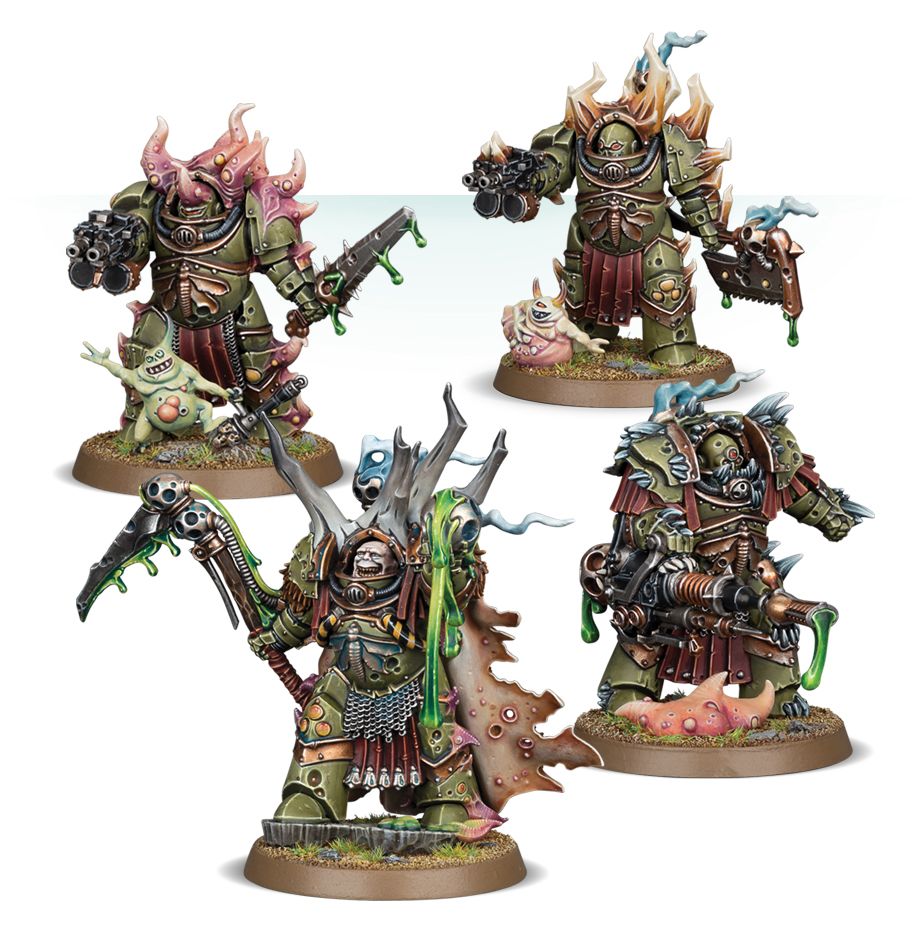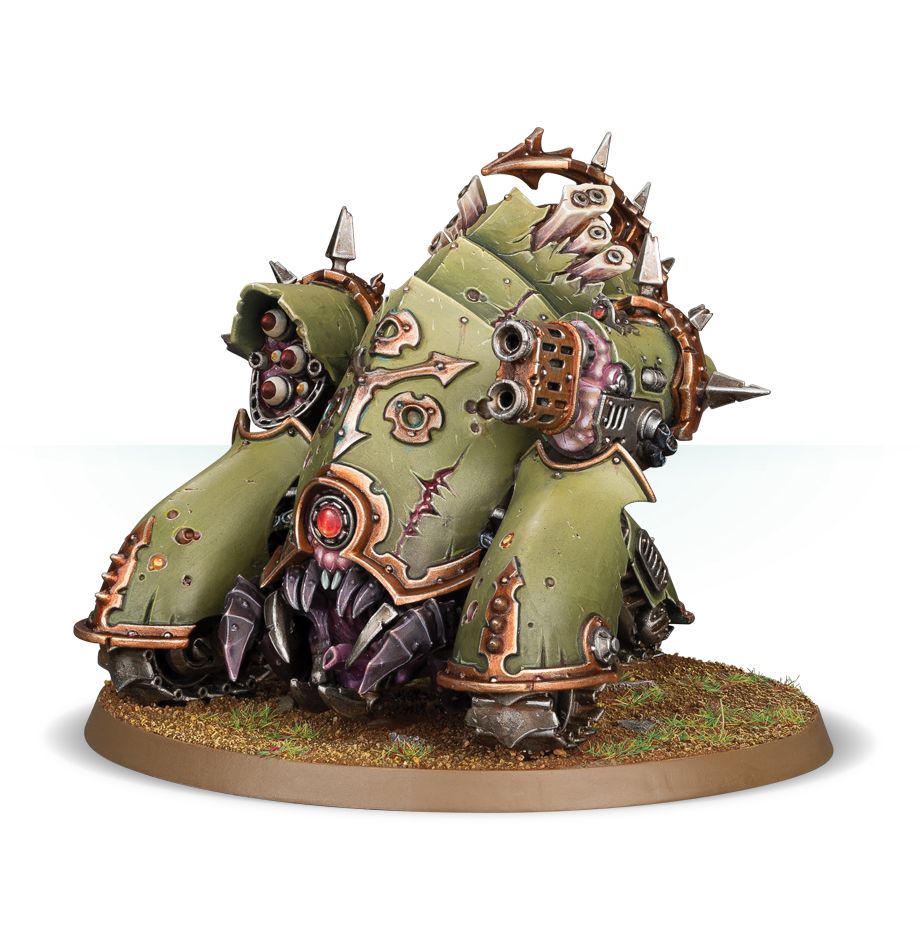 For the price and the quality, these are great "discount" kits. Death Guard Players, pick them up – you won't suffer from buyer's remorse with these!
Subscribe to our newsletter!
Get Tabletop, RPG & Pop Culture news delivered directly to your inbox.