Adeptus Titanicus And More in AMA



Come read what James Hewitt had to say, especially about Adeptus Titanicus in this AMA.
Following ADB's AMA, another GW Alum, this time James Hewitt of Blood Bowl and other specialty games fame, took to the Internet to match some A's to your Q's in an orderly fashion. Come get a little insight into Adeptus Titanicus, what it's like working for a games company vs. making your own games, and of course Blood Bowl.
You can find a few selected answers below, or read the whole AMA thread on Reddit.
First up, let's get to the Titans.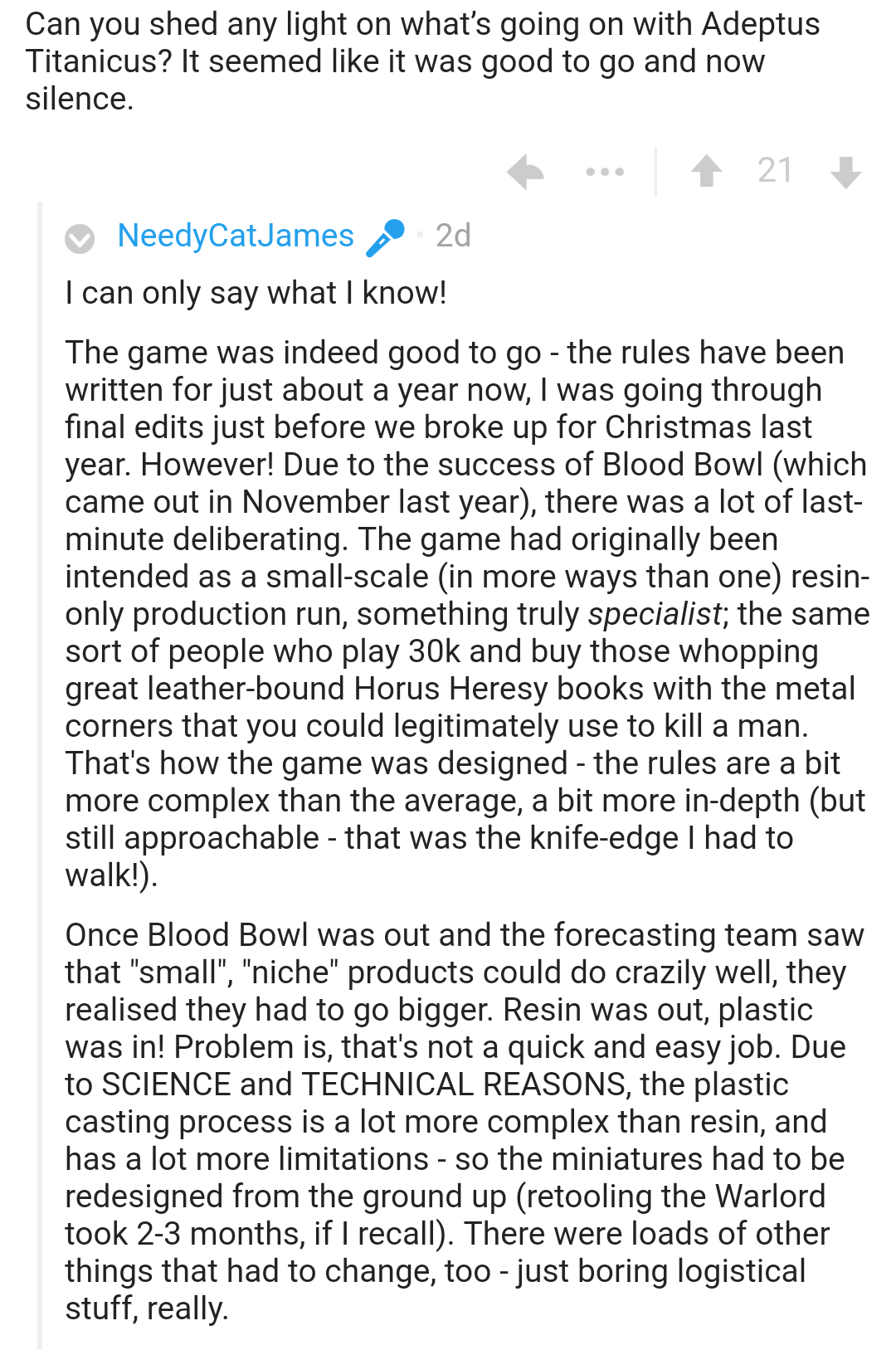 It sounds like Adeptus Titanicus is going to be a little broader than initially thought. Resin out, plastic in and all. There's a little more that seems to imply we might get to see it Soon ™. The game itself sounds pretty fun, and they're very much interested in making sure it feels right.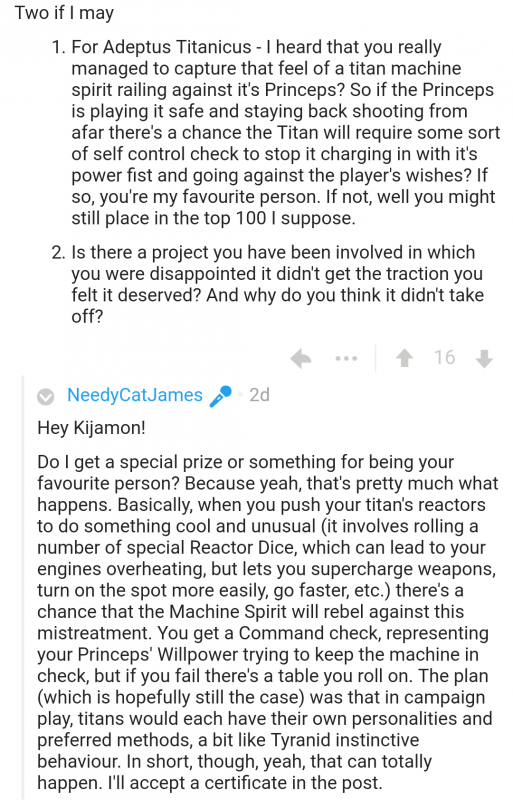 But it wouldn't be an AMA invoicing a GW employee if someone didn't wonder about the business of games. Happily, this is, and the Internet was willing to oblige.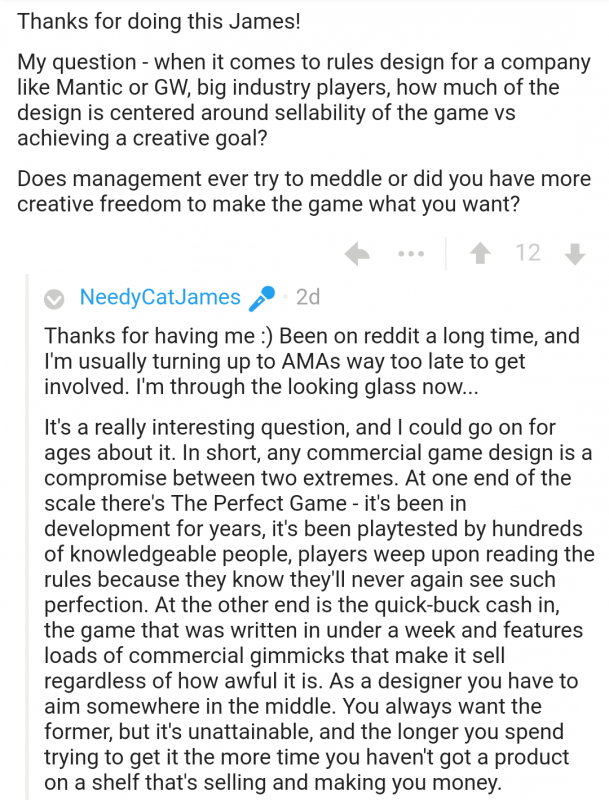 The through the looking-glass insights continue.
Subscribe to our newsletter!
Get Tabletop, RPG & Pop Culture news delivered directly to your inbox.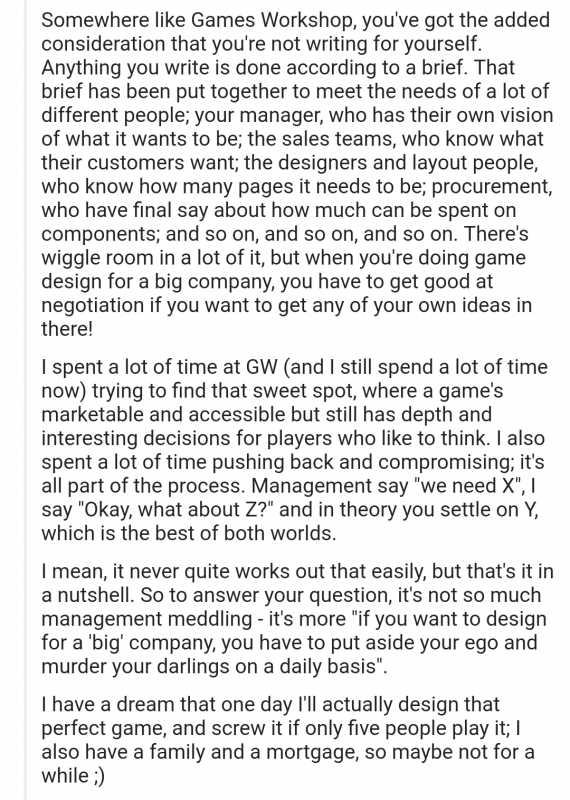 You can read a few more questions like this on the AMA, and, of course, since Hewitt's known for the wildly successful revamp of Blood Bowl, let's hear about that, briefly.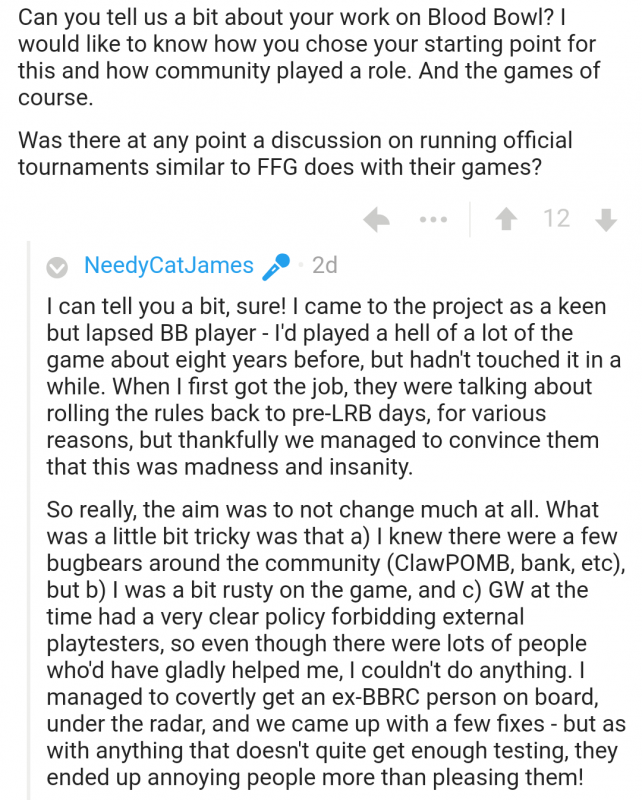 There you have it. So whether you're interested in game design, Blood Bowl, learning how Titans take on the world, whether you want them to or not, there's something for everyone.
A few insights behind the scenes, a look at how the plastic sausage is made, and another excuse to visit Reddit. What more could you want? So go ahead, you've probably already got it open in another tab anyway.
You can find the previously mentioned AMA with GW author ADB right here.
Who would you want to see do an AMAZING next?