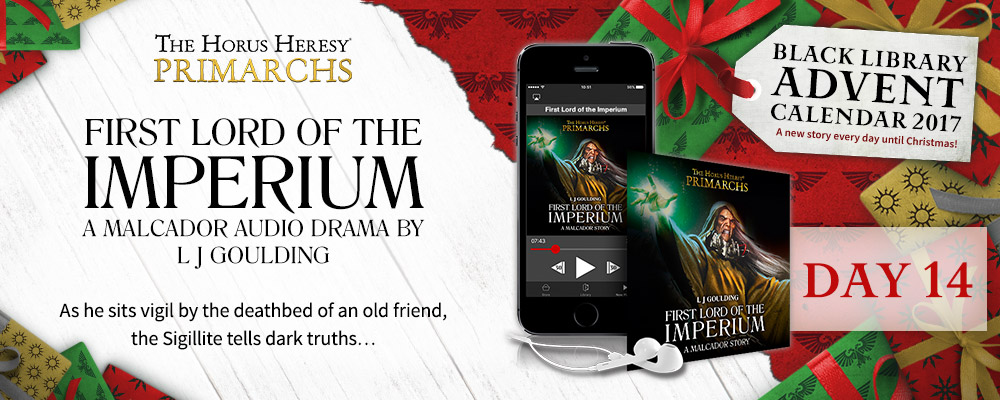 Malcador the Sigilite is the center of today's audio drama at the heart of the Imperium.
If you've been waiting to get caught-up on your fill of Black Library back-stories and lore then now is the time of year to jump in. Running from December 1st until December 24th, Black Library will have something to read, listen to, or just check out for all things Games Workshop. You can grab them individually or pick up the whole thing as part of the Advent Calendar Subscription.
Malcador the Sigilite is visited by the ghosts of Candlemas Past, Present, and Future when he–oh, hang on, apparently Malcador the Sigilite IS talking about the ghosts of the past, present, and future at the bedside of a dying friend. Perhaps, as Malcador and his personal astropath talk about how the Imperium will unfold, he'll learn the true meaning of Candlemas? Or at least be prepared to become a good Jacob Marley figure after the Golden Throne eats him.
Advent 2017 – Day 1: Stone And Iron
Advent 2017 – Day 2: Endurance
Advent 2017 – Day 3: Doombound
Advent 2017 – Day 4: Duty Waits
Advent 2017 – Day 5: Key of Infinity
Advent 2017 – Day 6: Gods' Gift
Advent 2017 – Day 7: Magisterium
Advent 2017 – Day 8: The Assassination of Gabriel Seth
Advent 2017 – Day 9: Now Peals Midnight
Advent 2017 – Day 10: The Witch Takers
Advent 2017 – Day 11: Heart of Decay
Advent 2017 – Day 12: Dreams of Unity
Advent 2017 – Day 13: The Old Ways
Advent 2017 – Day 14: First Lord of the Imperium
via Black Library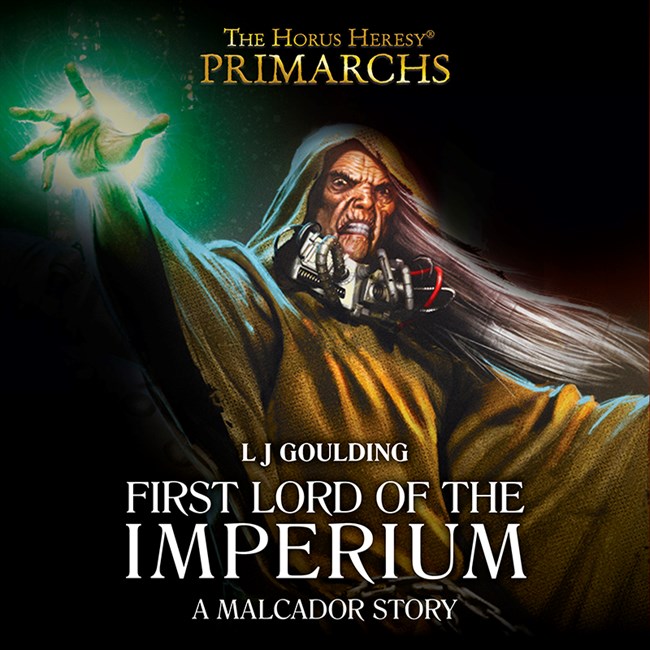 A Primarchs audio drama

Malcador the Sigillite sits vigil by the bed of a dying friend and the two discuss the past, present and future – and revelations are made.

LISTEN TO IT BECAUSE
L J Goulding tells an elegiac tale of death, loss and destiny, while raising questions and delivering revelations about Malcador, the Emperor, the primarchs and the Heresy itself – if Malcador can be trusted, that is…

THE STORY
As the Horus Heresy rages and the death toll rises, one more will be added to the numberless dead: Sibel Niasta, personal astropath to the First Lord of the Imperium, Malcador the Sigillite. As her end approaches, Malcador sits vigil by her bedside, and pair discuss their friendship and what it means – how the past and present have shaped Malcador and the Imperium, and what the future holds.

Written by L J Goulding
Running time: 25 minutes. Performed by John Banks, Beth Chalmers, Jenny Funnell, Jonathan Keeble and Toby Longworth.
You can buy only the stories that interest you or you can pick-up the entire Black Library Advent 2017 Calendar Event as a single purchase.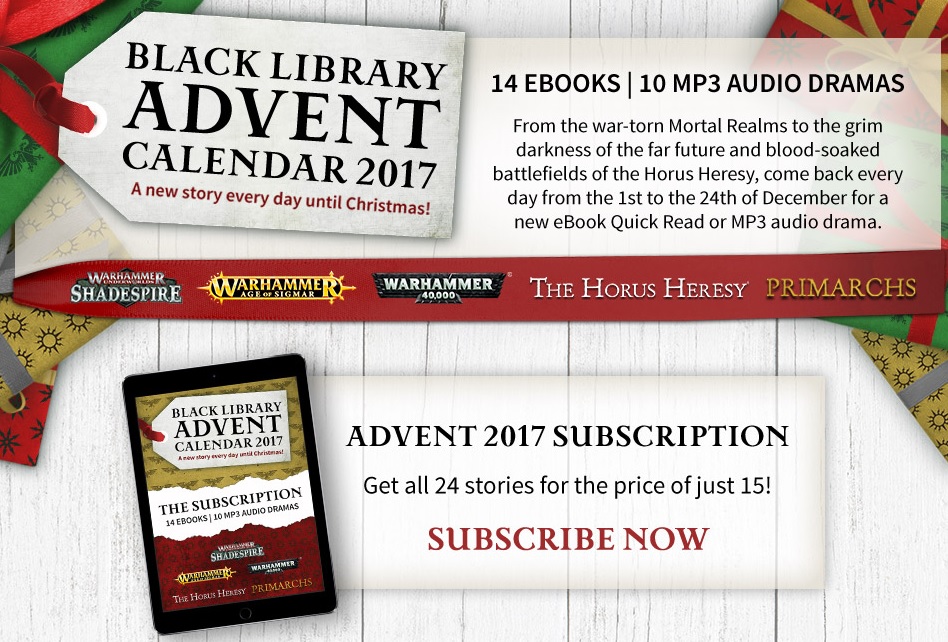 Malcador the Sigilite was dead, to begin with…