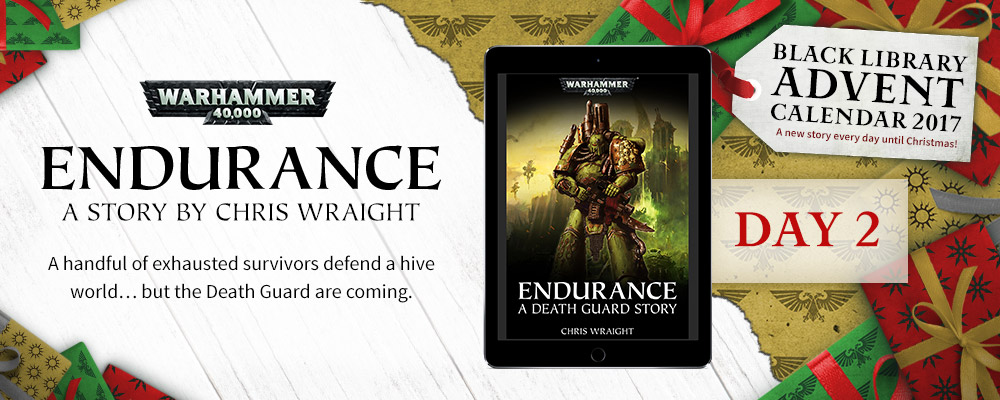 Black Library is brings us another tale from the Grim Dark for Day 2 of Advent 2017!
If you've been waiting to get caught-up on your fill of Black Library back-stories and lore then now is the time of year to jump in. Starting today until December 24th, Black Library will have something to read, listen to, or just check out for all things Games Workshop.
Advent 2017 – Day 1: Stone And Iron
Advent 2017 – Day 2: Endurance
via Black Library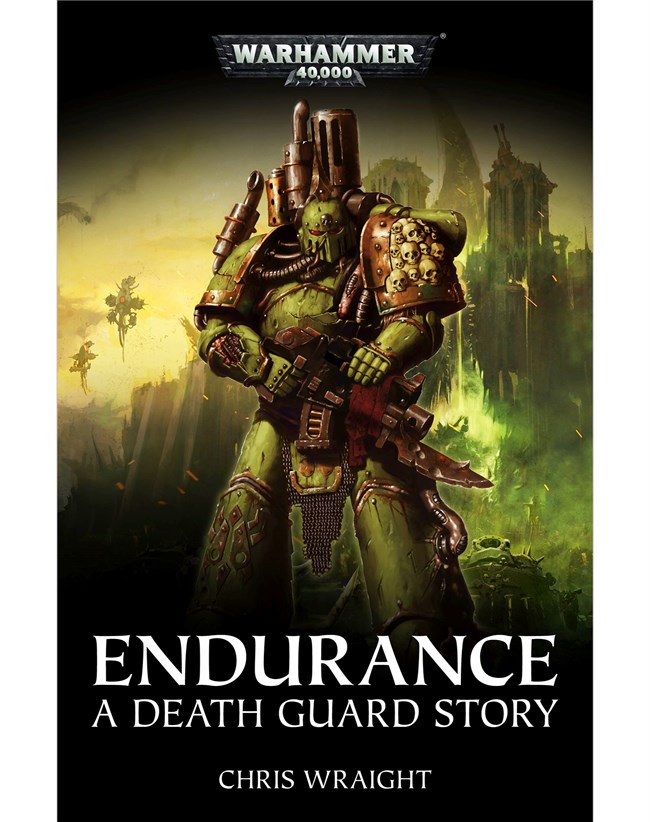 A handful of Space Marines and Astra Militarum defend a dying world against the walking dead… but things are about to get worse, for the Death Guard are coming.

READ IT BECAUSE
Chris Wraight returns to the Death Guard (the antagonists of his Space Wolves novels) in a tale of Space Marines pushed to their very limits and beyond.

THE STORY
Lystra is a hive world, with a population of billions… or at least it was. Now Lystra is a corpse, overrun by the walking dead, with just a small force of Astra Militarum and a handful of Space Marines defending against the numberless horde. Exhausted and an inch away from destruction, they hold against the tide… but things are about to get worse, for the Death Guard have noticed Lystra.

Written by Chris Wraight
You can buy only the stories that interest you or you can pick-up the entire Black Library Advent 2017 Calendar Event as a single purchase.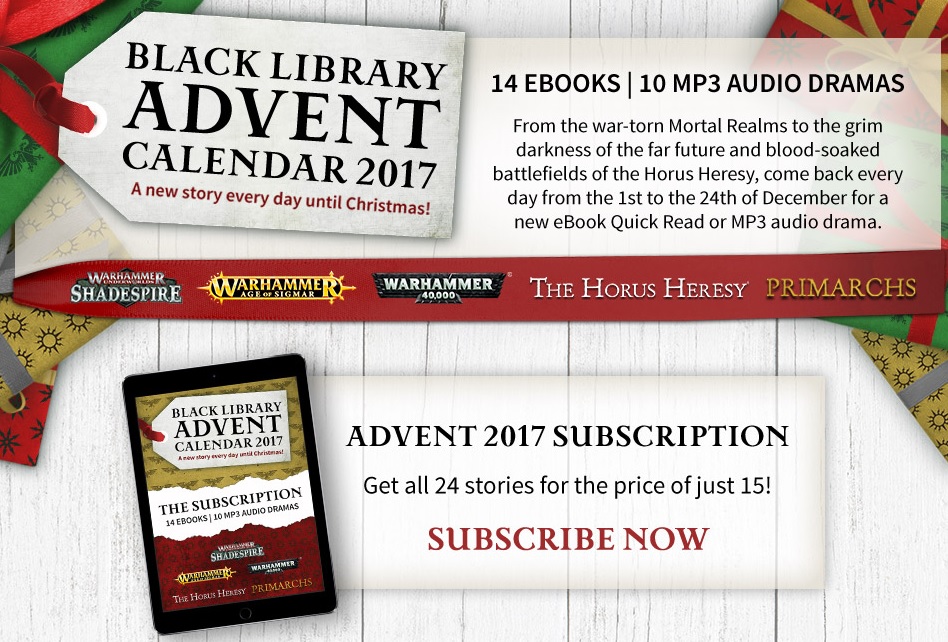 Do you have the Endurance to outrun a walking corpse? Better do some cardio…