This Waltz isn't your traditional dance number. The Dance of the Skulls is going straight to your head!
If you've been waiting to get caught-up on your fill of Black Library back-stories and lore then now is the time of year to jump in. Running from December 1st until December 24th, Black Library will have something to read, listen to, or just check out for all things Games Workshop. You can grab them individually or pick up the whole thing as part of the Advent Calendar Subscription.
Neferata is a Queen of the Dead – it's hard to argue that fact. But what is a monarch to do when a rival invites them to a ball in their honor? Attend of course! But the real question is who's going to lose their head? Neferata will have to use all of her political skills, her charm, and her martial prowess to cut-a-rug in this dance number. The Dance of Skulls is today's offering from the Black Library.
Advent 2017 – Day 1: Stone And Iron
Advent 2017 – Day 2: Endurance
Advent 2017 – Day 3: Doombound
Advent 2017 – Day 4: Duty Waits
Advent 2017 – Day 5: Key of Infinity
Advent 2017 – Day 6: Gods' Gift
Advent 2017 – Day 7: Magisterium
Advent 2017 – Day 8: The Assassination of Gabriel Seth
Advent 2017 – Day 9: Now Peals Midnight
Advent 2017 – Day 10: The Witch Takers
Advent 2017 – Day 11: Heart of Decay
Advent 2017 – Day 12: Dreams of Unity
Advent 2017 – Day 13: The Old Ways
Advent 2017 – Day 14: First Lord of the Imperium
Advent 2017 – Day 15: The Battle for Markgraaf Hive
Advent 2017 – Day 16: A Place of Reflection

Advent 2017 – Day 17: A Brother's Confession
Advent 2017 – Day 18: The Rage of Asmodai
Advent 2017 – Day 19: Eight Lamentations: The Tainted Axe
Advent 2017 – Day 20: Fireheart
Advent 2017 – Day 21: The Dance of the Skulls
via Black Library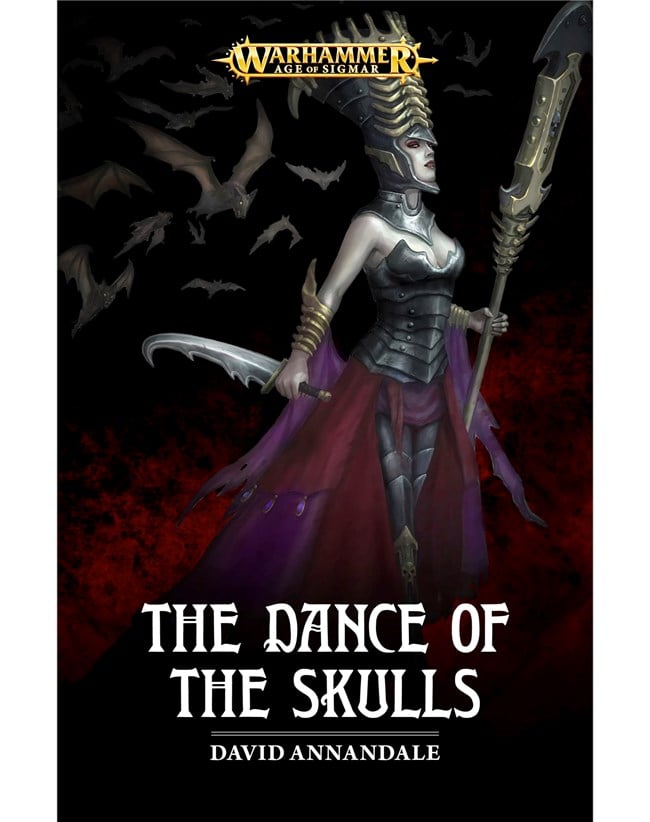 A Warhammer Age of Sigmar story

Invited to a ball in her honour by the queen of a neighbouring kingdom, Neferata, Nagash's Mortarch of Blood, senses danger… but none are more dangerous than she.

READ IT BECAUSE
Neferata is a fascinating character, with a history stretching back to the World That Was, and David Annandale gets his teeth into a tale of her subtlety and charm… and deadly skills.

THE STORY
Even in Shyish, the Realm of Death, civil war between great powers is common. Neferata, Mortarch of Blood, rules the kingdom of Nulahmia, but jealous neighbours vie for power and glory in open war, and in subtler ways… Invited to a ball in her honour by Queen Ahalaset of Mortannis, Neferata knows that she enters a nest of vipers, with danger lurking in every shadowed corner. But the ancient vampire will prove that no danger is greater than that she poses to those who would try and see her fall.

Written by David Annandale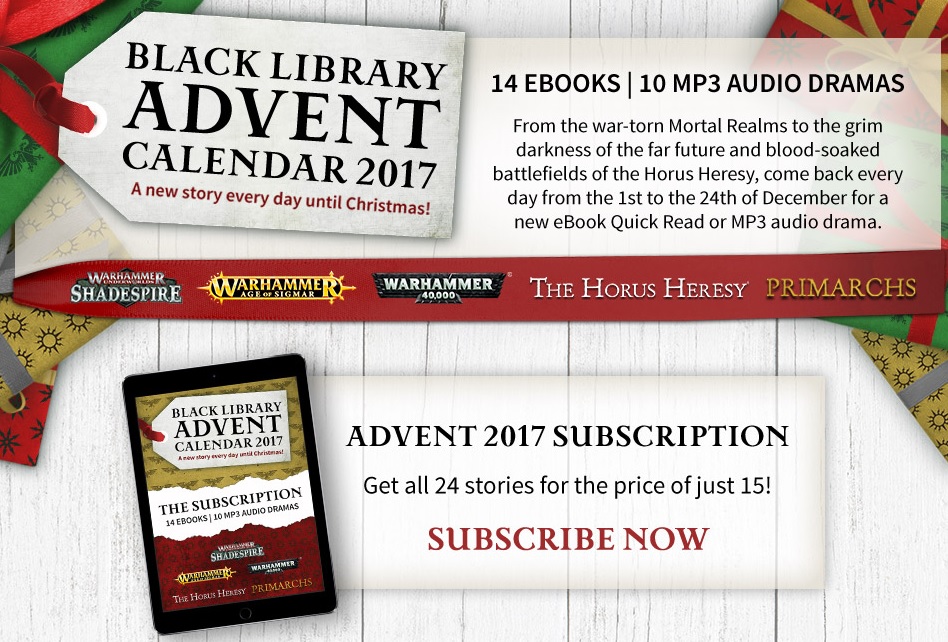 Those boots weren't just made for walking…