FFG: New Releases – X-Wing, Arkham, L5R & More!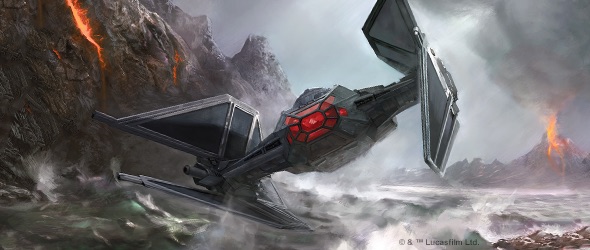 Fantasy Flight Games has some excellent new releases this weekend – check them out!

via Fantasy Flight Games
X-Wing Waves XII and XIII are out now!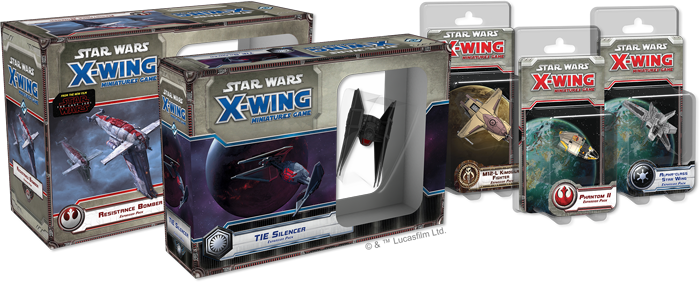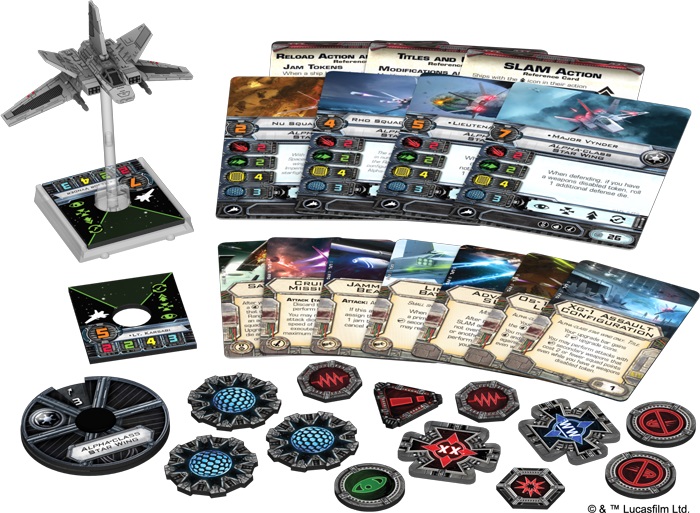 The first widely deployed Imperial starfighter to boast shields and a hyperdrive, the Alpha-class Star Wing had limited maneuverability, but was heavily armed for its size. The fighter remains impressively durable and destructive in X-Wing™, where its two agility, four hull, and three shields are paired with the ability to unleash cascading torrents of missile and cannon fire. The Star Wing's pre-painted miniature is accompanied by four ship cards, seven upgrades, one maneuver dial, reference cards for the reload action and jam tokens, and all the plastic and tokens you need to fly the ship to battle.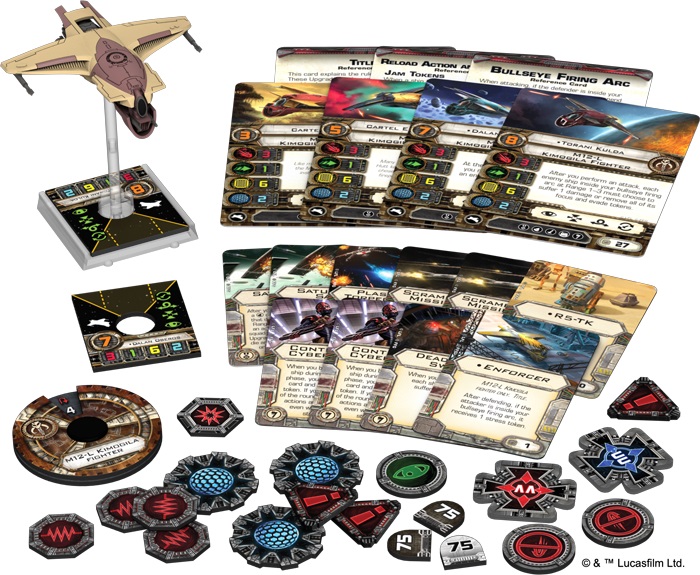 Produced by MandalMotors and flown by enforcers of the Hutt kajidics and other criminal cartels, the M12-L Kimogila fighter was dreaded by spacers across the Outer Rim for its ordnance capacity and the withering torrents of coordinated fire it could unleash. The M12-L Kimogila Expansion Pack brings this heavy fighter to life in X-Wing™ as a blunt instrument that trades maneuverability for raw destructive power. Its pre-painted miniature starfighter comes with four ship upgrades and ten upgrades, many of which reward you for catching your foes in the ship's new bullseye firing arc.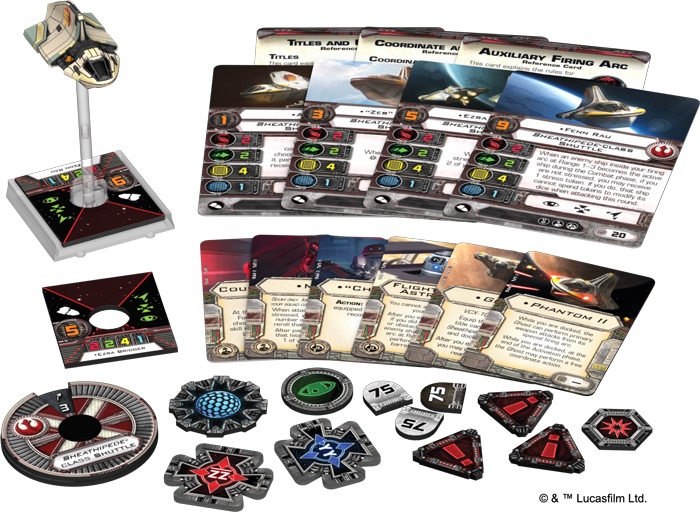 The Phantom II is a Sheathipede-class transport shuttle that the Spectres recovered from a Clone Wars-era military base and modified with weapons and a custom docking system. It makes its X-Wing™ debut in the Phantom II Expansion Pack as an attack-ready vessel that comes with four ship cards and six upgrades. These include new astromechs, crew upgrades, and Title upgrades that incorporate more of Star Wars Rebels in your space battles and add depth to the shuttle's ability to perform the coordinate action.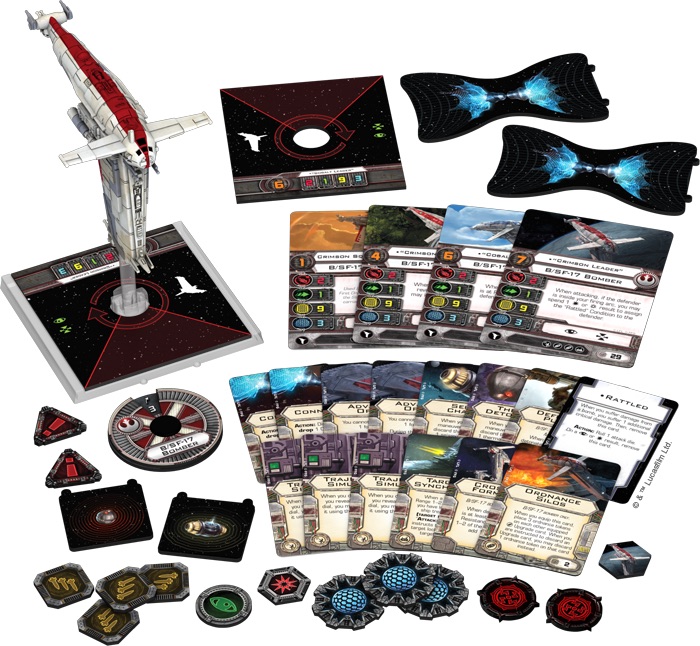 A strategic ordnance platform flown by brave Resistance pilots, the B/SF-17 heavy bomer arrives to X-Wing™ as a towering, large-base ordnance platform with room for one systems upgrade, one tech upgrade, and two bombs. In addition to its pre-painted miniature starship, the Resistance Bomber Expansion Pack provides a host of potential pilots and upgrades. In total, you'll find four ship cards, thirteen upgrades, one condition card, a maneuver dial, and all the plastic and tokens you need to rain destructive ordnance upon the First Order!
Subscribe to our newsletter!
Get Tabletop, RPG & Pop Culture news delivered directly to your inbox.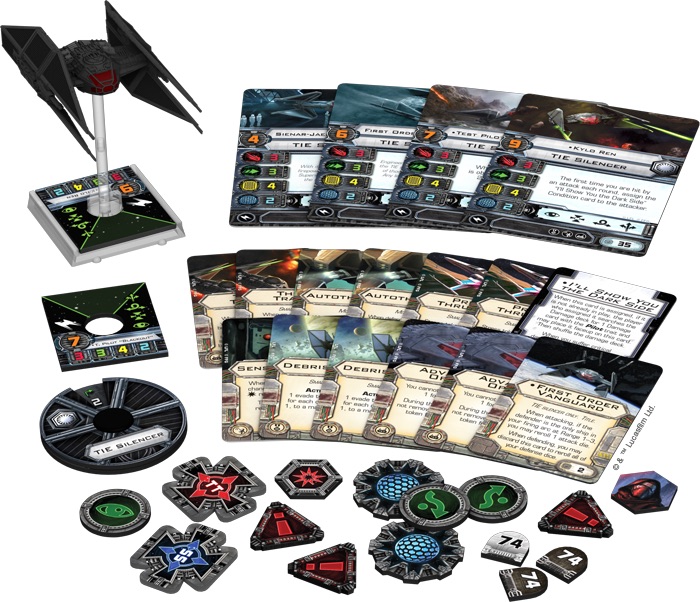 Engineered for speed and incredible handling, the TIE silencer is devastating in the hands of those who can unlock its full potential. Lesser pilots, however, are often overwhelmed and unable to maintain control of the nimble craft. Fortunately for the First Order, the TIE Silencer Expansion Pack for X-Wing™ pairs its sleek and menacing, pre-painted miniature starfighter with a quartet of talented pilots, including the dark side Force user Kylo Ren. Additionally, you'll find twelve upgrade cards, one condition card, a maneuver dial, and all the plastic and tokens you need to launch this lethal fighter into action!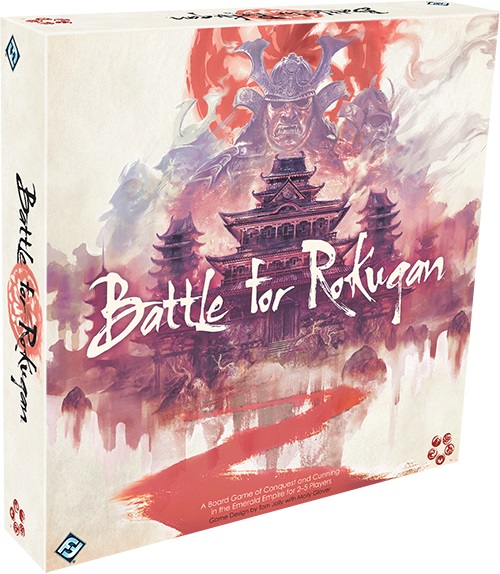 Conquer the realm and bring honor to your clan in Battle for Rokugan! This turn-based strategy game of conquest and mayhem puts players in the role of Rokugan daimyō struggling for control over the rich land of the Emerald Empire. Leaders must balance their resources, plan their attacks, and outwit their enemies to ensure their clan's victory. The land is there for the taking. The most honorable daimyō will win the day!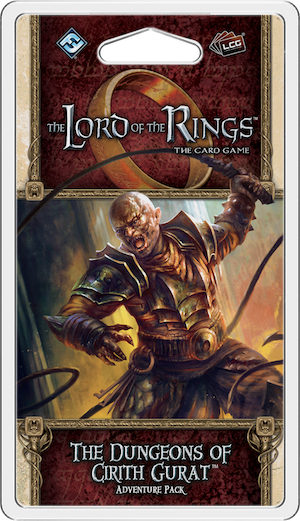 The Dungeons of Cirith Gurat, the fifth Adventure Pack in the Haradrim cycle for The Lord of the Rings: The Card Game, finds several of Middle-earth's greatest heroes hundreds of miles from home, traveling through the hostile realm of Harad. They have crossed deserts, tamed Mûmakil, fled from Orcs on Wargs, and tunneled through a den of giant spiders.
For much of their homeward journey, the heroes have been accompanied and assisted by the small band of Haradrim. Together, they have survived the perils of Harad's jungles and deserts, so when the heroes learn that many of their allies' tribesmen are being held prisoner in the "Iron Pass" of Cirith Gurat, the heroes don't hesitate to volunteer their swords. Their friends will be freed.
While the scenario from The Dungeons of Cirith Gurat leads your heroes deep into one of the Dark Lord's prisons, its player cards arm you for the battles to come. Once you spring your allies from prison, you'll need to fight your way free of Orc jailors and pursuers, and you'll be happy for the assistance of the Adventure Pack's new Weapons, Warriors, and events.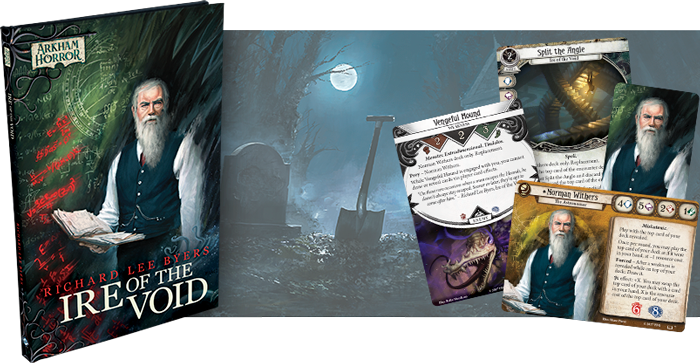 Take on the creatures that dwell between worlds in Ire of the Void! In this thrilling novella by Robert Lee Byers, astronomer and Miskatonic University professor Norman Withers seeks to restore his reputation among Arkham's academic elite after doubt of his claim of observing the disappearance of six stars. With the help of a visiting physicist, Withers investigates a series of scientific conundrums that lead to his comrade's disappearance into the void between worlds, and now both men are hunted by the vengeful hounds that reside there.
Take on the role of the investigator yourself with detailed full-color inserts of Norman Withers' gathered evidence, complete with the astronomer's notes. In addition to a hardcover copy of the book, Ire of the Void includes four promotional cards to allow readers to build a deck for Norman Withers in Arkham Horror: The Card Game. With new tools and obstacles to enhance your investigations, you will be prepared to take on the forces of darkness like never before!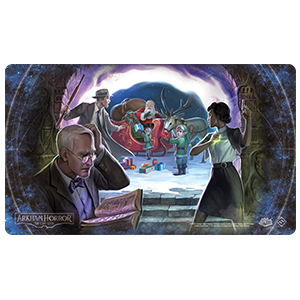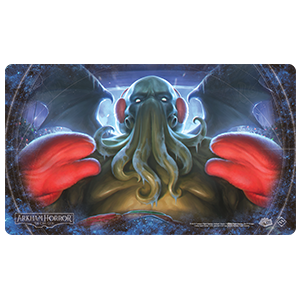 Hey – even Cthulu likes to keep his ears warm…