Star Wars: Imperial Assault App Now Available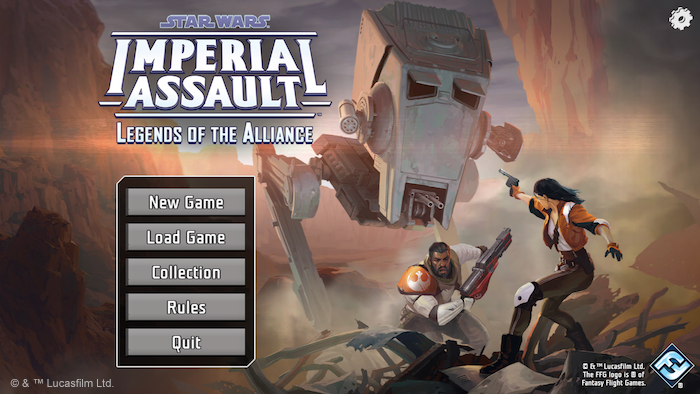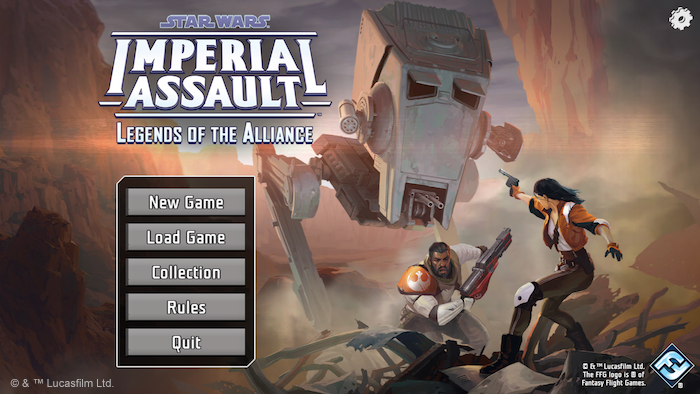 Fans of Imperial Assault, get ready for a whole new way to play – The App is HERE!
We mentioned this back in November and the day has arrived – the Star Wars: Imperial Assault App is live! Go down load it and get ready to run some App-Assisted missions with your Imperial Assault collections!
The Legends of the Alliance companion app for Imperial Assault is now available for download from the App Store or Google Play!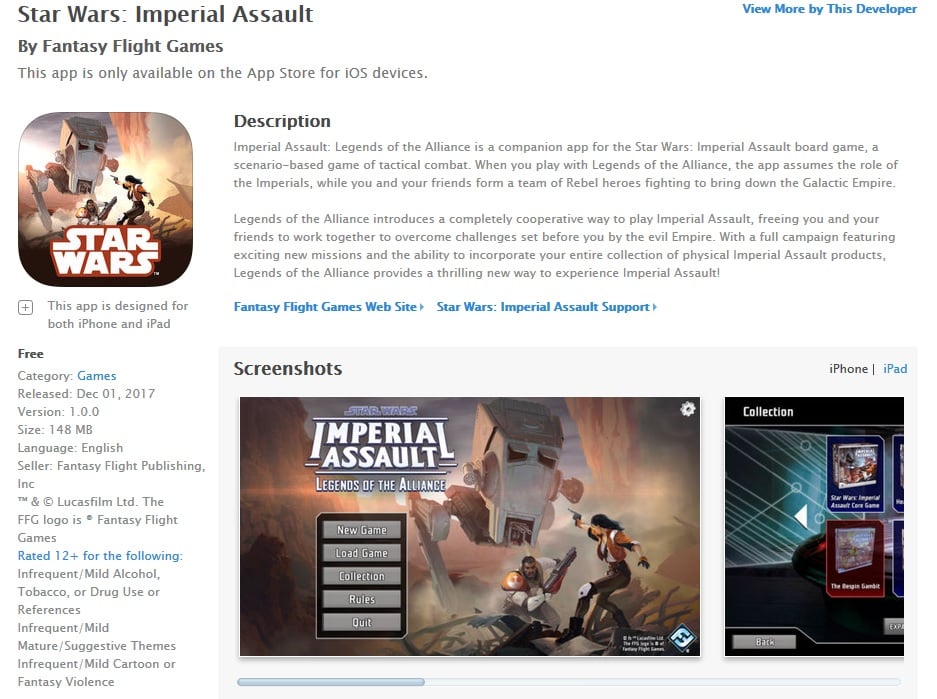 Imperial Assault: Legends of the Alliance is a companion app for the Star Wars: Imperial Assault board game, a scenario-based game of tactical combat. When you play with Legends of the Alliance, the app assumes the role of the Imperials, while you and your friends form a team of Rebel heroes fighting to bring down the Galactic Empire.

Legends of the Alliance introduces a completely cooperative way to play Imperial Assault, freeing you and your friends to work together to overcome challenges set before you by the evil Empire. With a full campaign featuring exciting new missions and the ability to incorporate your entire collection of physical Imperial Assault products, Legends of the Alliance provides a thrilling new way to experience Imperial Assault!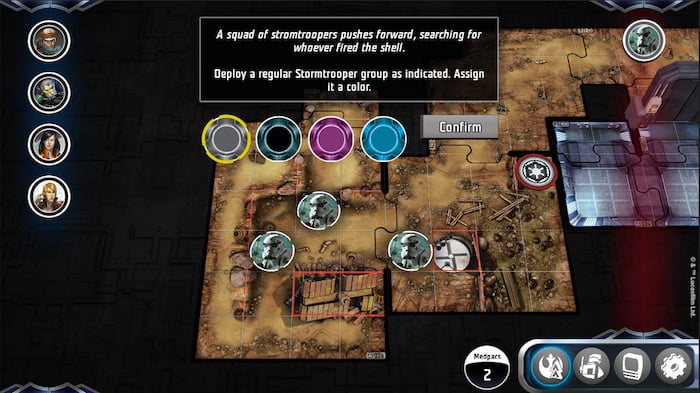 Personally, I've had lots of fun playing with FFG's App Assisted Games and I've been looking forward to this new App. As we've mentioned before this App doesn't just run the Imperial Player for you, it's got a brand new campaign and can help you keep track of your collection. It will not replace the physical board and pieces so you'll still want those as you're playing. I've got to poke around with it and so far so good!
Legends of the Alliance offers a thrilling new way to experience the Star Wars galaxy—playing through a campaign cooperatively with your friends—and what's more, Legends of the Alliance only has more to offer as your physical Imperial Assault collection grows. You just need an Imperial Assault Core Set to play, but each of the physical expansions that you own adds more content. As soon as you download the app today, you'll be able to play with any hero you own. Imperial and Mercenary forces from the Core Set are already incorporated into Legends of the Alliance, and the units from expansions, Ally Packs, and Villain Packs will be added in future updates. You can also expect future expansions to draw heavily from the locations featured in the Imperial Assault expansions, transporting your campaigns around the galaxy.
Subscribe to our newsletter!
Get Tabletop, RPG & Pop Culture news delivered directly to your inbox.
Well I know what I'm going to push my Gaming Group toward this weekend…