FW: New Years Open Day Tickets Available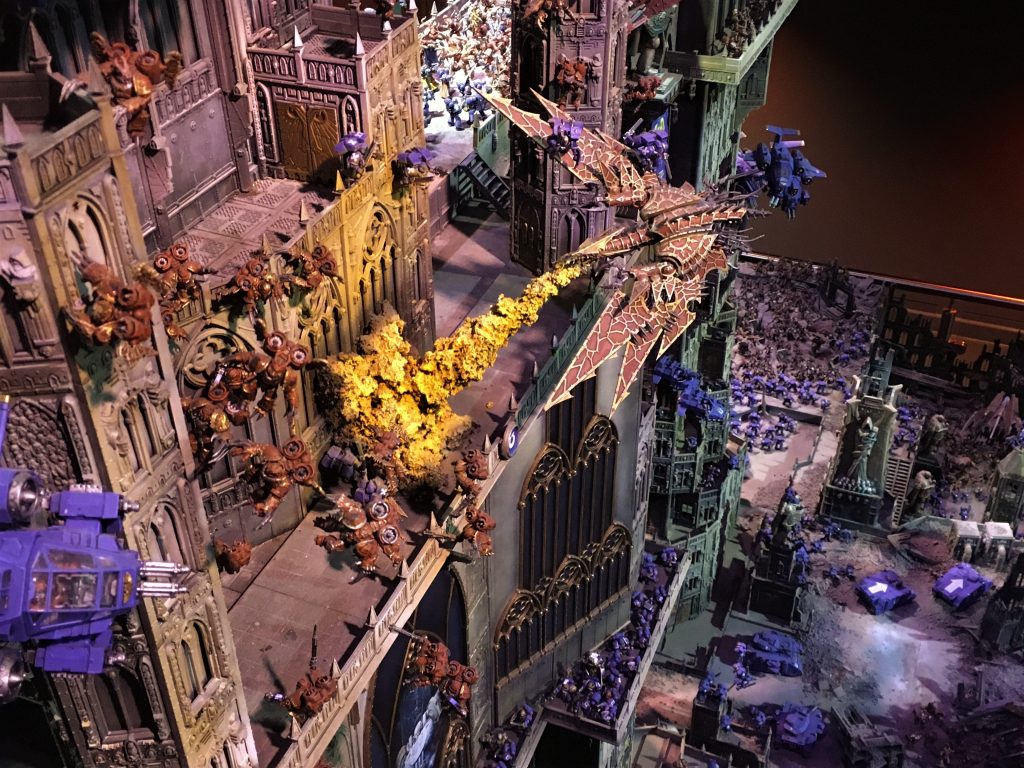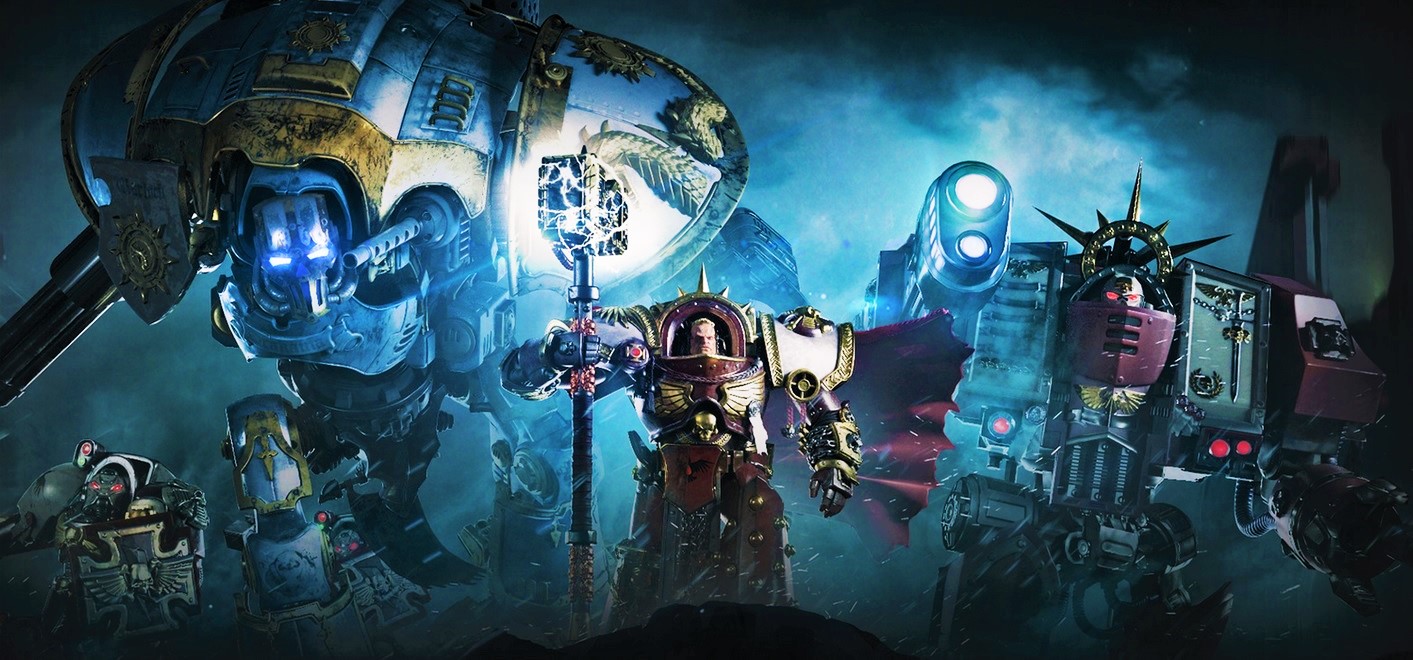 Forge World has cranked out some great models this year and now you can celebrate with them at New Years Open Day!
When it comes to crazy resin miniatures for 40k or AoS the first stop on everyone's list is Forge World. This past year, Forge World has produced some amazing kits. You can check out a mini-summary HERE to look back at what all came out this year. From Stormbirds to Mantas, all the way down to Blood Bowl and Bounty Hunters – it's pretty nuts!
Looking Ahead, Forge World is set to have another smashing year in 2018. If you'd like to join in the fun (and possibly get a look ahead at what's coming) then you should stop in for New Years Open Day.
via Forge World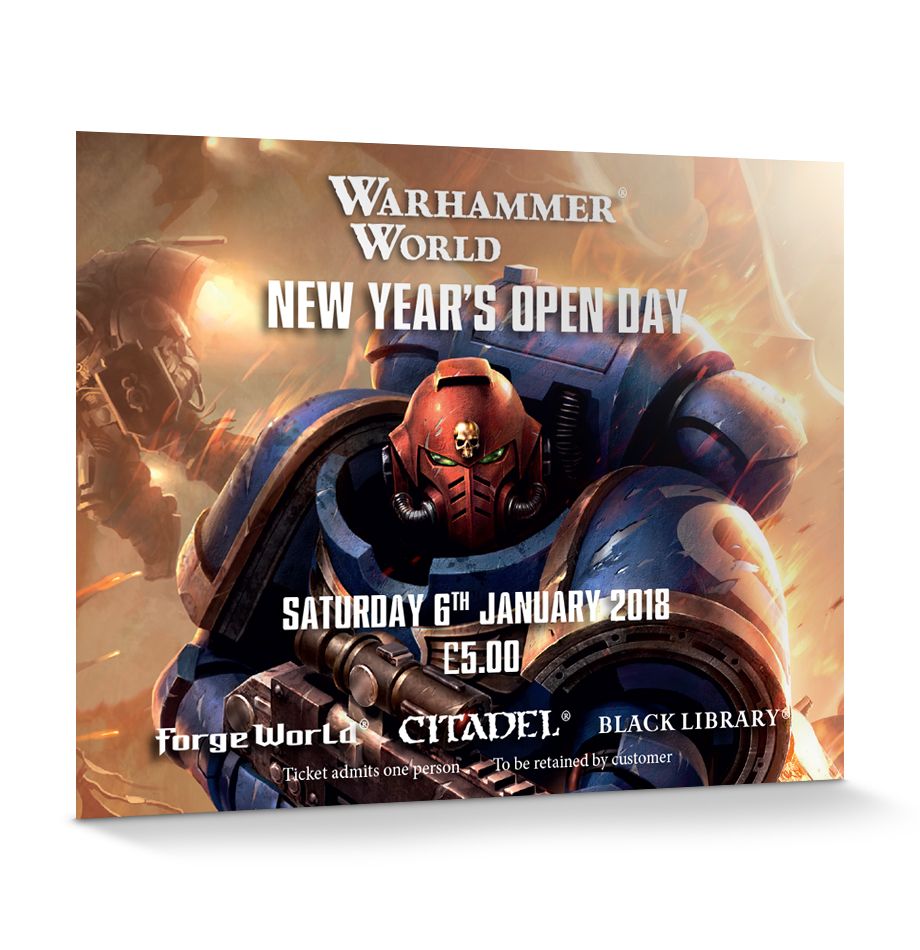 Warhammer World's New Year's Open Day is a celebration of the amazing Citadel and Forge World models we've produced over the years, as well as giving you a chance to look at what is to come. It's a fantastic way to start your year!

At the event you can chat with some of our talented staff, who will be there talking about and showing off their creations. There will also be a sales stand full of the latest goodies for you to buy, as well as a gaming area with some wild and wacky games for you to take part in!

Venue: Warhammer World
Dates: 6th January 2018, 10.00am – 4.00pm

Your ticket covers access to Warhammer World's available general facilities and services, and the Exhibition Centre.

Children age 11 and under go free. No children under the age of 18 years will be admitted to the Venue unless accompanied and supervised by a ticket holding adult aged 18 years or over.

To make sure it's a safe and enjoyable event for everyone, all areas of Warhammer World will be ticket only access on 6th January. Warhammer World will be closing at 6.00pm.

Subscribe to our newsletter!

Get Tabletop, RPG & Pop Culture news delivered directly to your inbox.

Things to See and Do

– Meet the creative folks from behind the scenes, such as the 'Eavy Metal Team, Citadel Writers, Citadel Miniatures Designers, Army Painters, White Dwarf team, Warhammer World Studio and the Forge World Design Studio as they show off their new creations, chat about them, and share some favourite miniatures
– Get expert advice and insider insights to use on your own projects or discover more about the wolds you love, from live hobby demonstrations and discussions being run throughout the day in the popular Demo Pods
– Explore the Exhibition Centre as often as you like through the day, seeing the packed displays of miniatures and highly detailed dioramas
– Get nostalgic over the Archive Timeline and make your mark, letting us know what your first miniatures were!

Things to take Home

Browse the stores and sales stands and take advantage of Warhammer World Exclusives, Event Exclusives and perhaps some items available before general release! Available to browse and buy will be:

– The Forge World, Citadel and Black Library stores
– Forge World and Citadel stands
– The latest Citadel and Forge World releases
– New & exclusive items only available at our events and Warhammer World
– Art prints including Forge World's stunning canvas prints
– Show your allegiance with mugs, caps, hoodies, t-shirts and art prints
If you're in the area, or if you'd like to take a few vacation days in the UK, stopping by Warhammer World is an awesome time. I got to drop in this past year and it blew my mind! There is one diorama in particular that was TOTALLY worth the price of admission: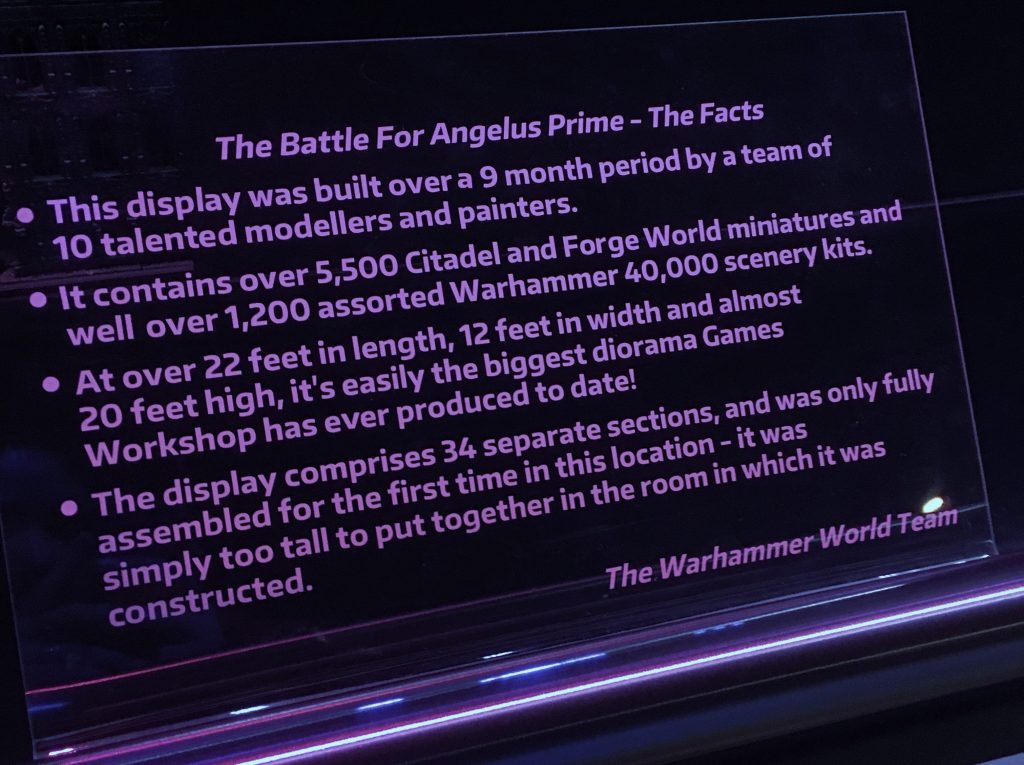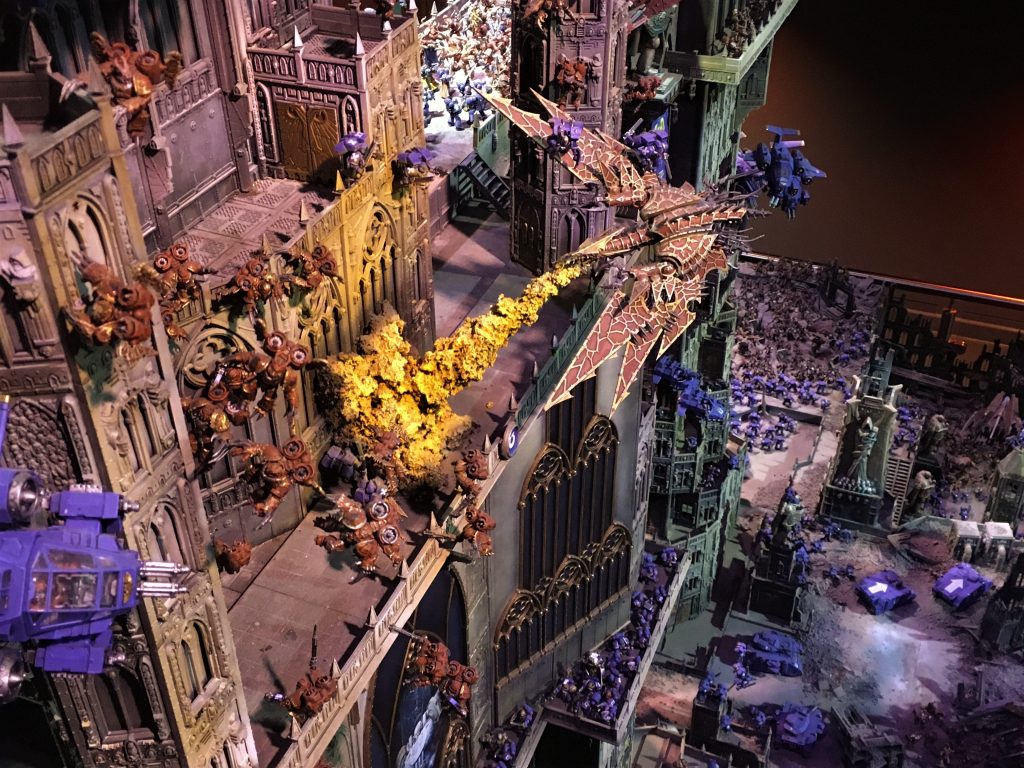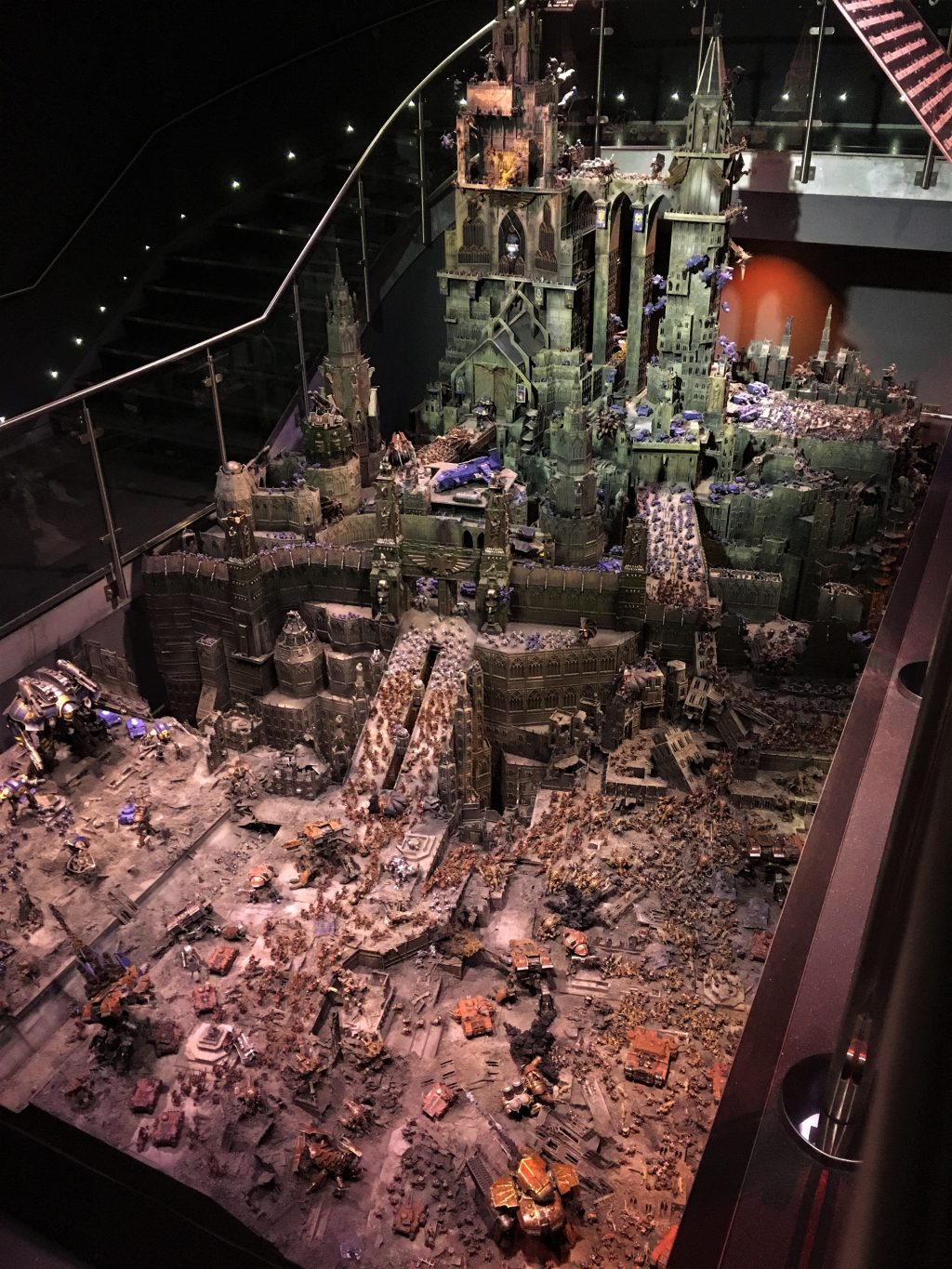 Go to Warhammer World – Celebrate all things Warhammer!