GW: Nurgle Pricing & Teasers From White Dwarf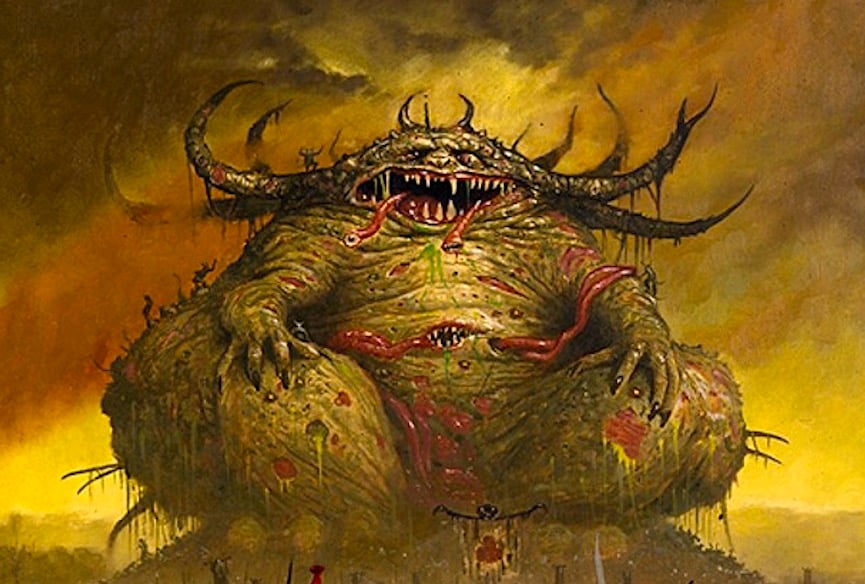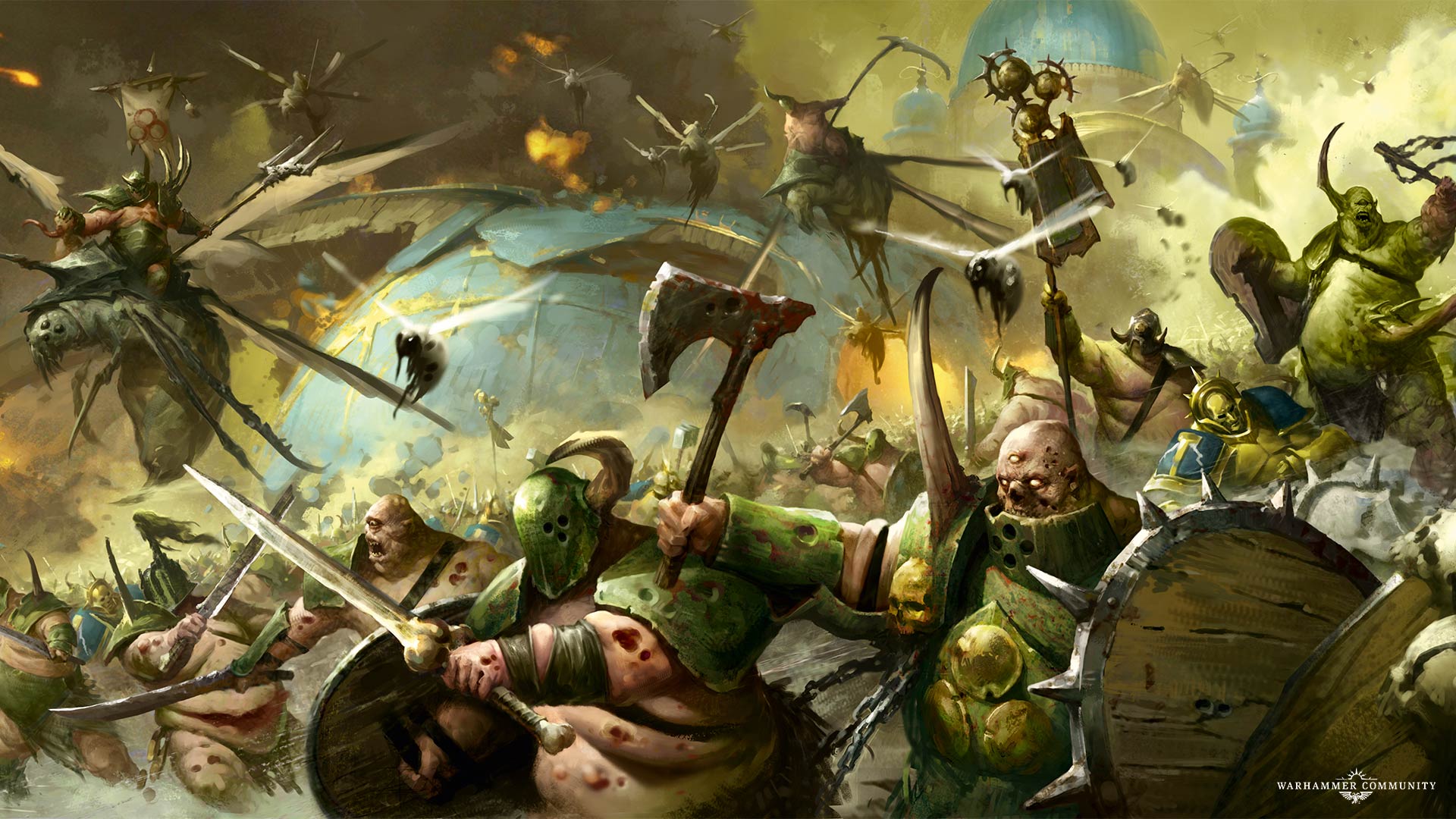 The dam has broken and a flood of new info from the January White Dwarf has hit!
Filth and Grim are on the way in January but how much will it cost? January's White Dwarf has all the gritty details.
via Warhams-77 (imgur)
Codex: Chaos Daemons
$40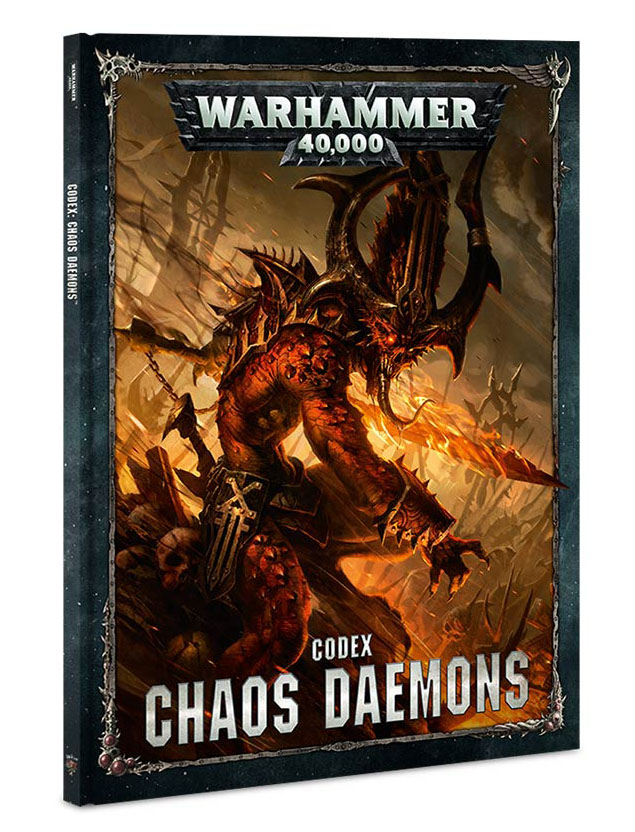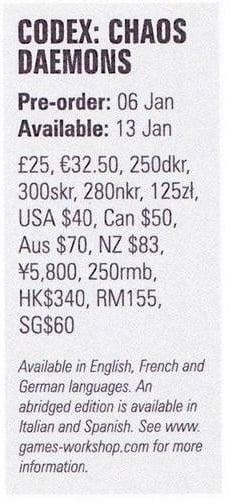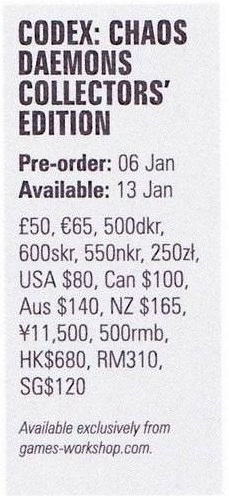 Battletome: Maggotkin
$40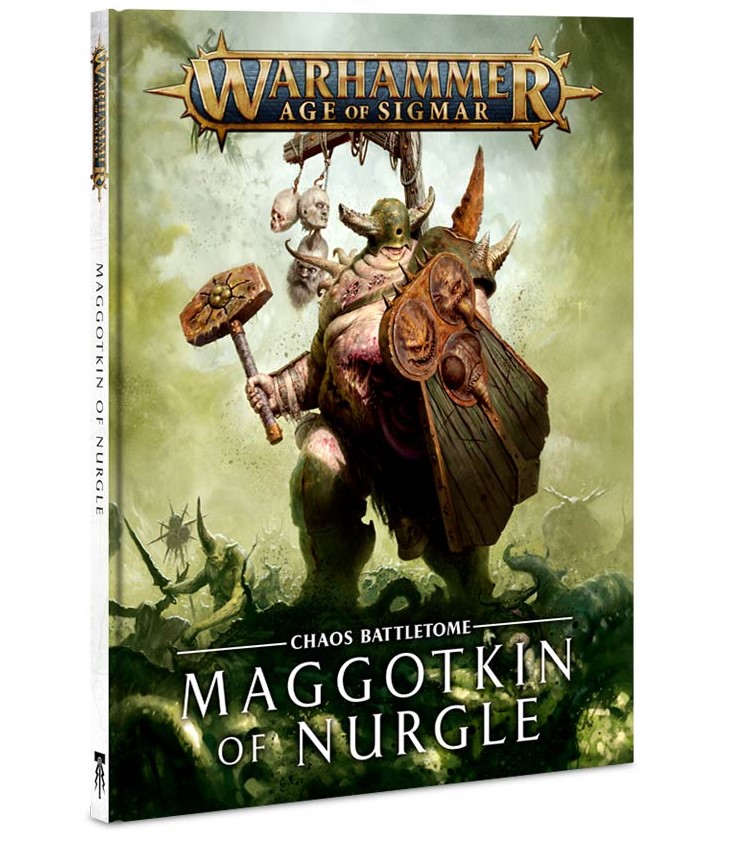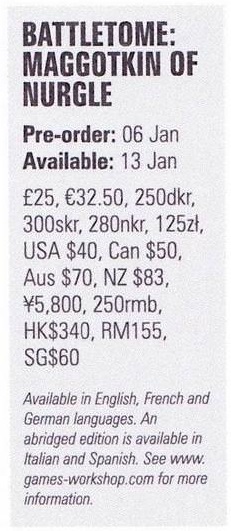 Great Unclean One
$140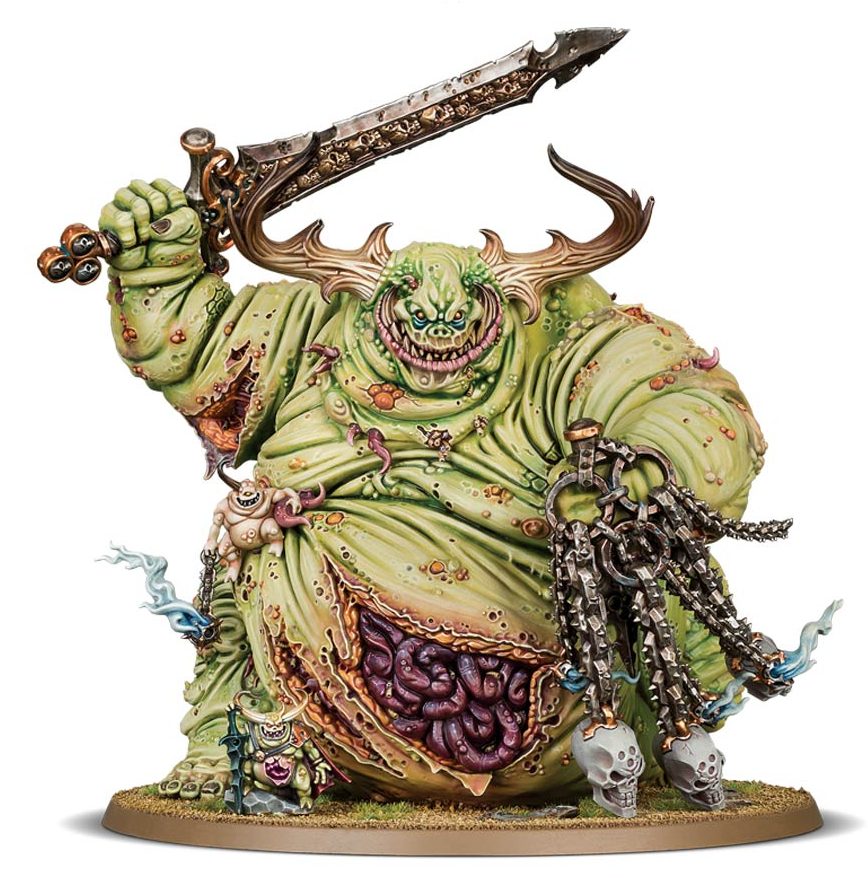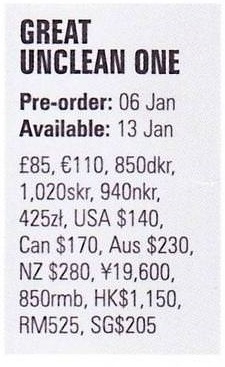 Lord of Blights
$25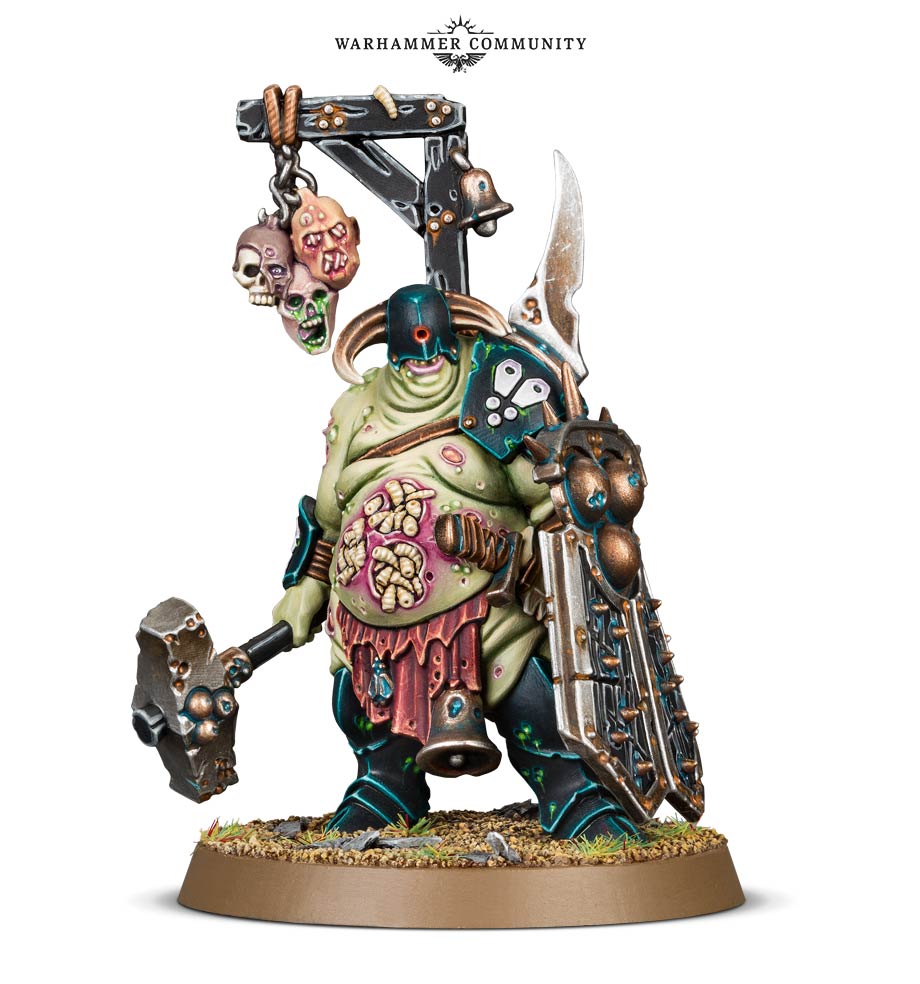 Subscribe to our newsletter!
Get Tabletop, RPG & Pop Culture news delivered directly to your inbox.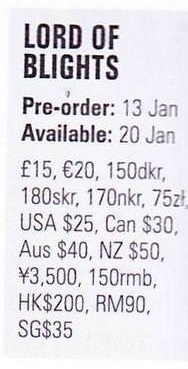 Maggotkin Warscroll Cards
$25
Sloppity Bilepipper, Herald of Nurgle
$25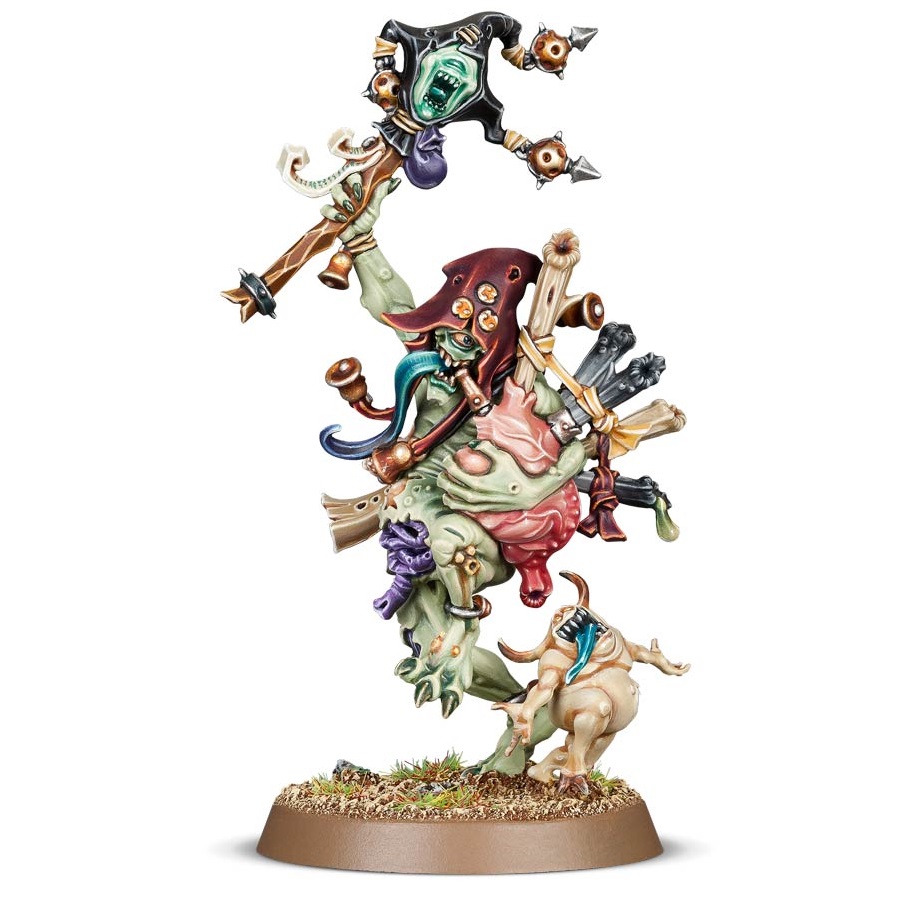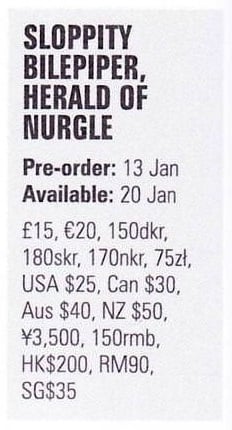 Spoilpox Scrivener
$25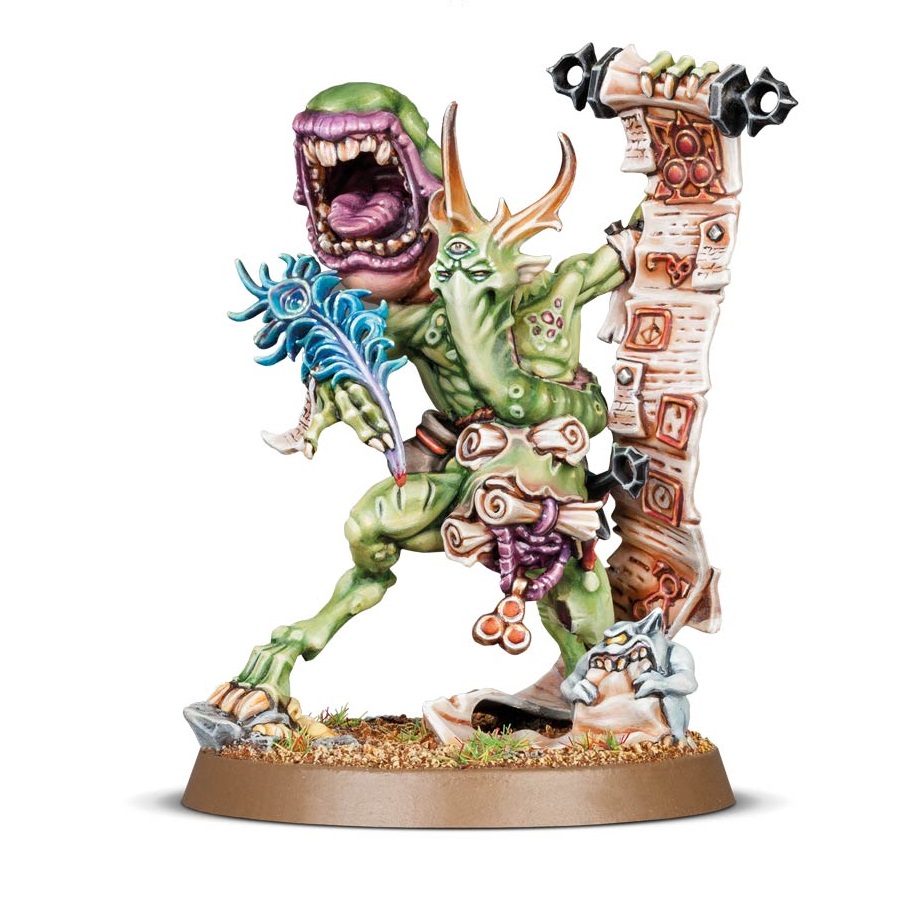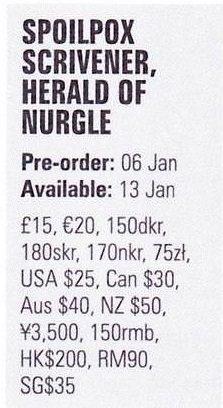 Pusgolye Blightlords
$65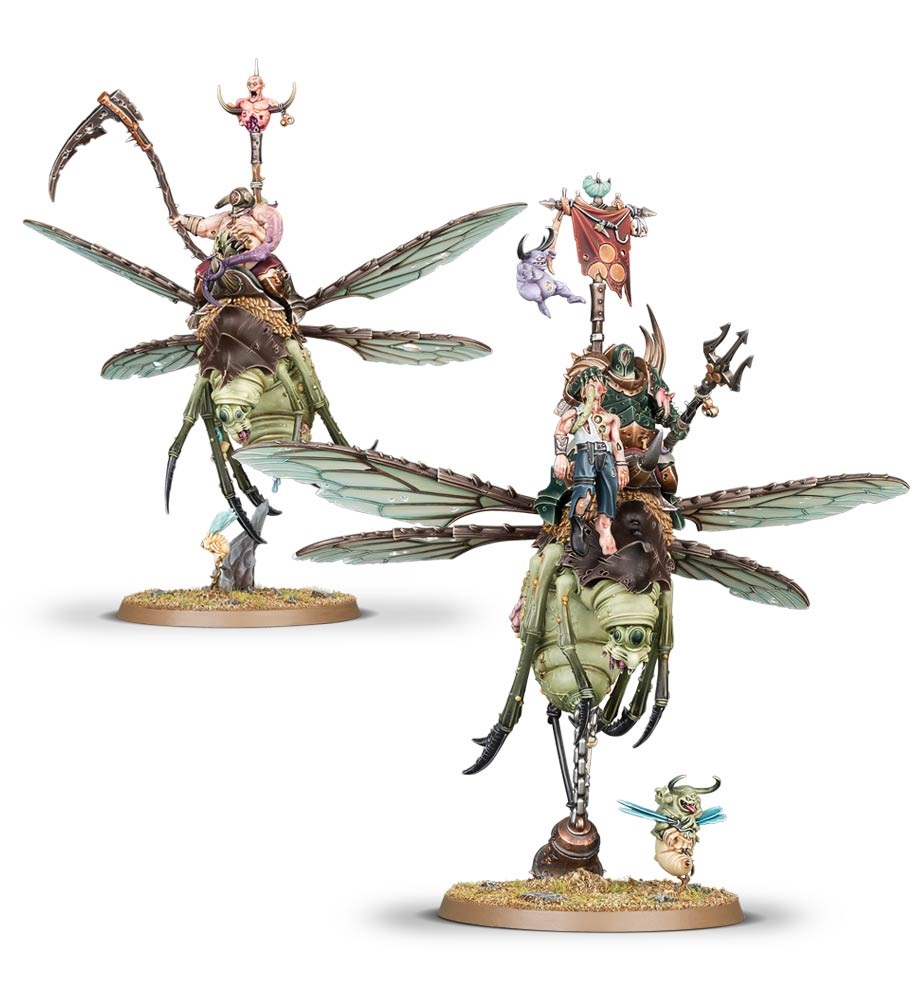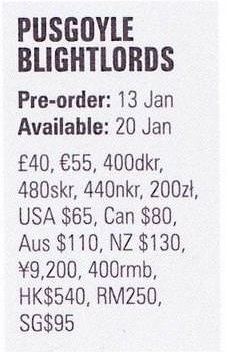 Beast of Nurgle
$40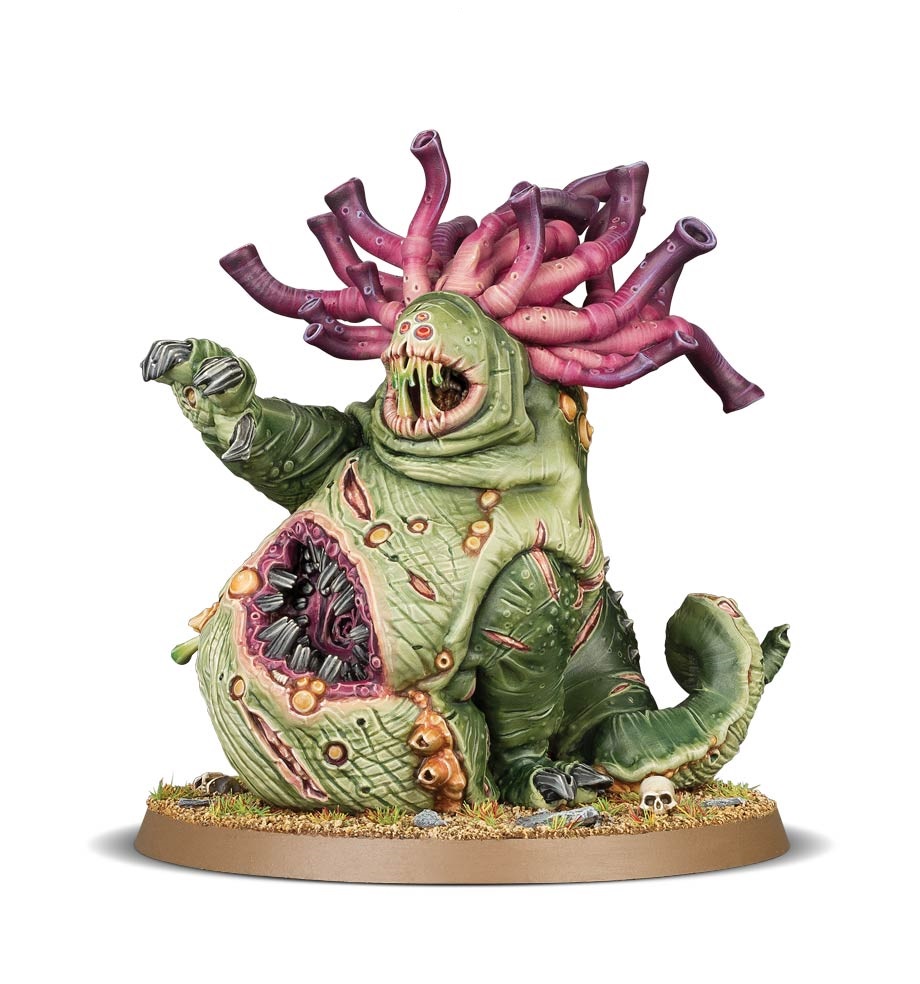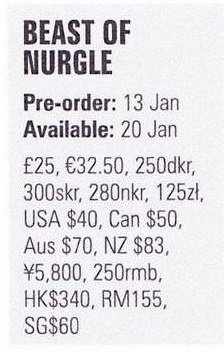 Chaos Daemons Datacards
$15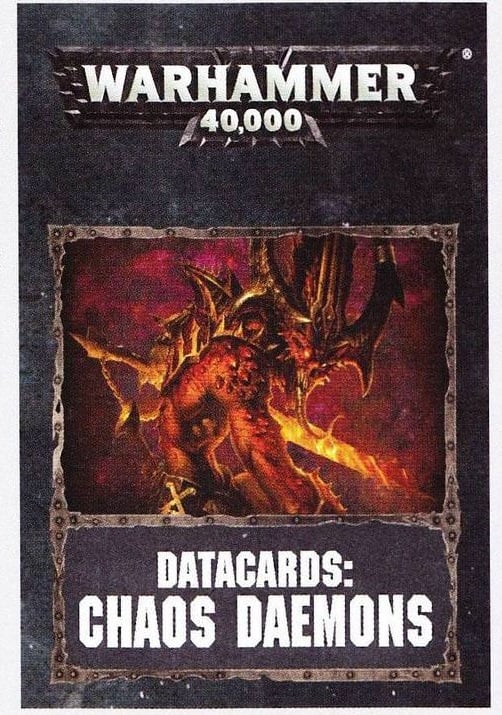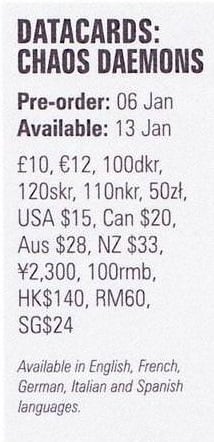 Feculent Gnarlmaw
$30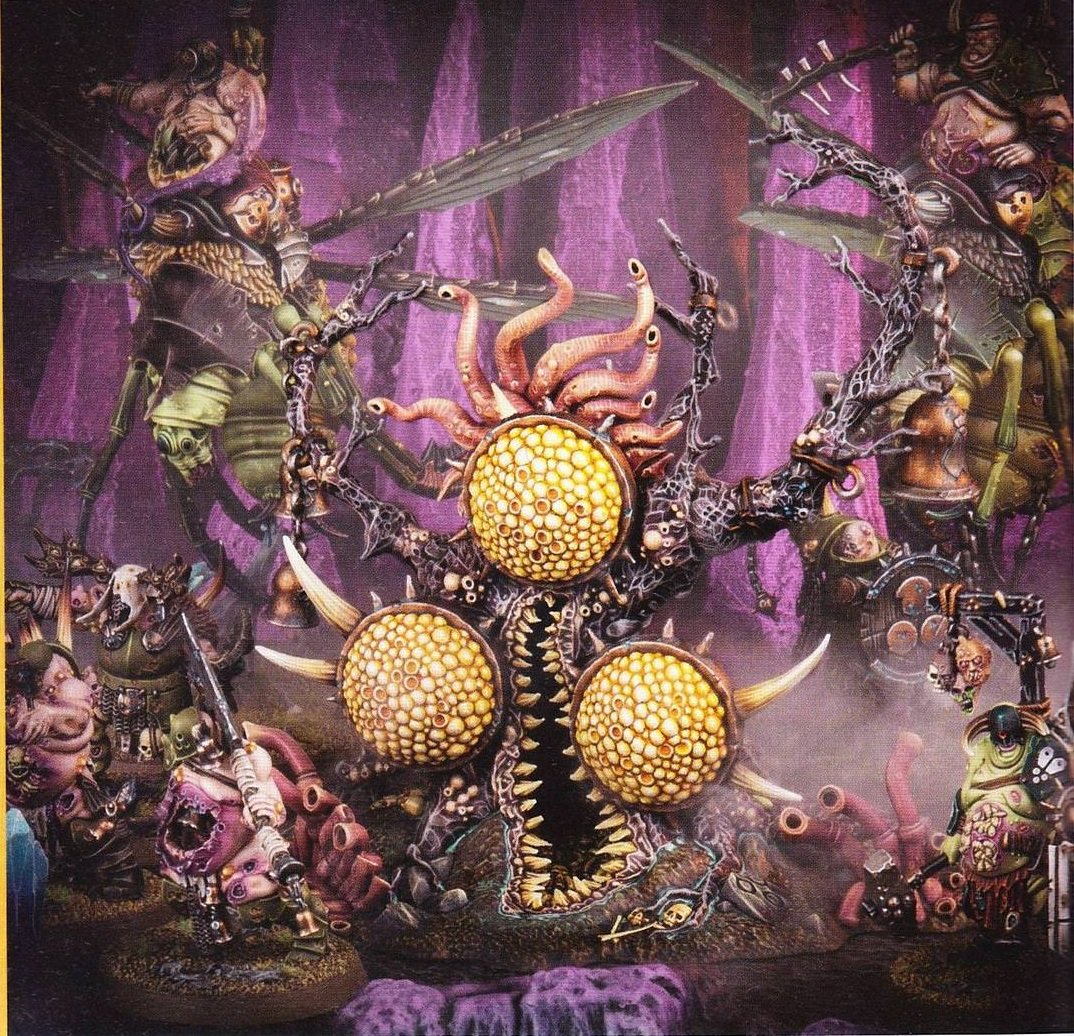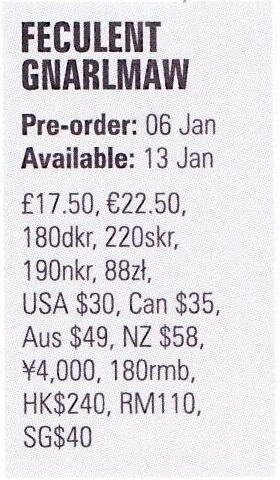 White Dwarf Teaser: