Pathfinder: Brave the Depths of the Underworld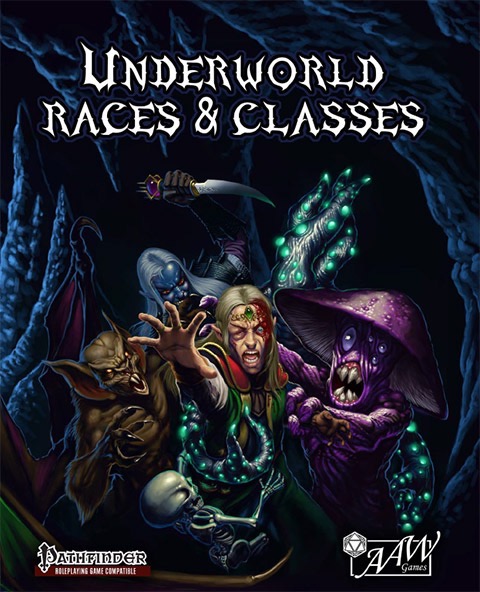 Explore the dark underneath the world with this new supplement for Pathfinder.
Dive into a world of Mushroom People and Drow. Into a lightless world that is as full of deadly machinations and magics as it is murk and mushrooms. Malcontents and mayhem. Mazes and Monsters?
See if you can spot the exact moment he realizes he's in this movie…
Well, maybe not that last one. The point is, if you're looking for an expansive guide to the world below Golarion, Underworld Races and Classes is a great place to start. Whether you're interested in the dark deeds of the drow, or some of the weirder, more esoteric creatures you can find within–like Mushroom People or quasi-undead Halflings (just guess which one I prefer), this book is full of cool things to try under the world. Where it's dark.
via Paizo/AAW Games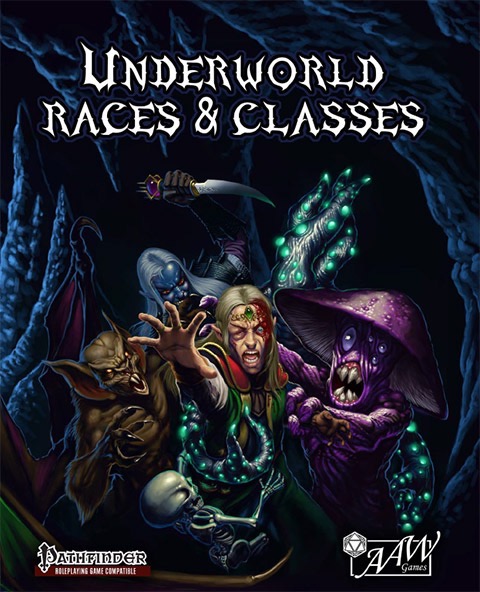 The World Below Beckons!
Explore the endless possibilities of the underworld with Underworld Races & Classes. Within, you will unearth the secrets of the drow and their machinations, including their deadly arachnid martial artists. Quasi-undead halflings blend gunslinging and merry tunes, while savage, blood-sucking humanoid bats haunt the dark. A strange crystal is slowly coating the caverns, sending forth its radiant missionaries, while in majestic mushroom jungles the mighty funglets roam. The hammers of the dwarven people resound from the cavern walls, where the volatile Amber Roads remain just one spell away. Underworld Races & Classes is a must-have companion-volume for your Pathfinder Roleplaying Game adventures, offering 14 new races and more than 25 diverse classes and class options for these races. Included herein, you can find:
New material for fan-favorites like the drow, brought to you by the company that created the critically-acclaimed Rise of the Drow saga
Detailed information on wondrous races and their distinct cultures—including the four-armed, insectoid hoyrall and the savage, crocodile-like kraidyl
Innovative, optional rules for sonar-based perception, crafted with the help of a blind gamer
Razor wire fighting, explosive mushrooms, soul candles, symbiotes, spores, and web-slinging
Scaling advice to customize all races to your game
New archetypes, classes, favored class options, feats, items, monsters, and spells
And so much more!
No word on how many ways to be a renegade from Drow society will be in this book yet, but we're guessing at least 5.
Subscribe to our newsletter!
Get Tabletop, RPG & Pop Culture news delivered directly to your inbox.