Pathfinder: Find New Paths For Your Players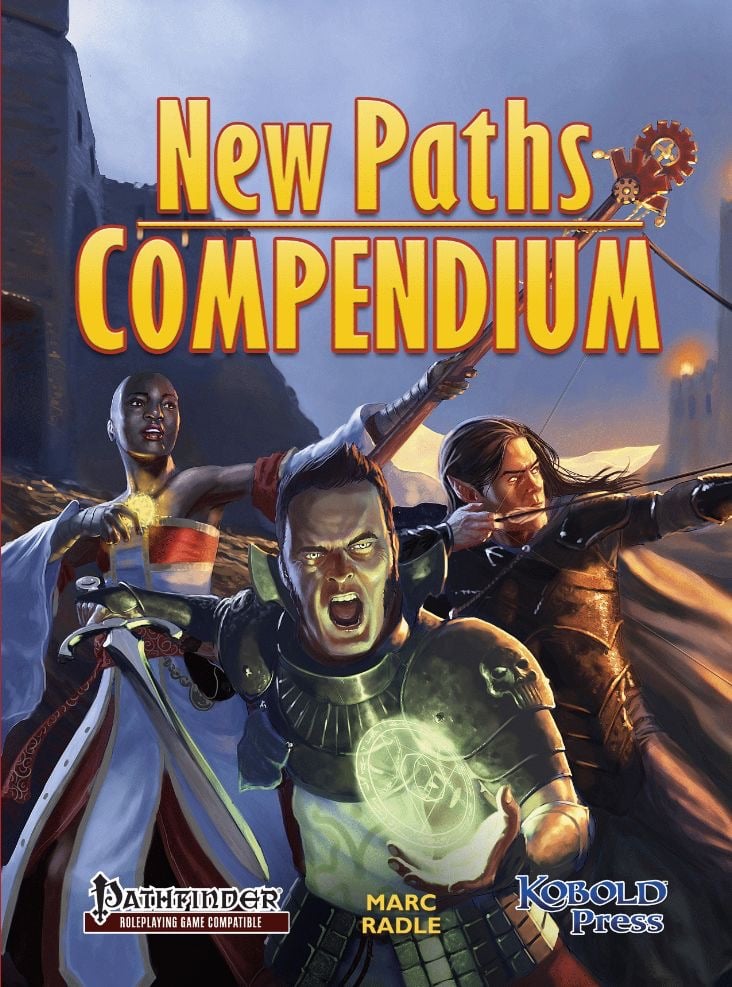 New Classes, Archetypes, Freeways, and Spells await in this latest supplement for Pathfinder.
Hot off the Internet–a new player's compendium for Pathfinder from Kobold Press. This one looks pretty big, locking in 12 new and expanded classes, a whole bevy of new spells, feasts, and options for quick thinking players.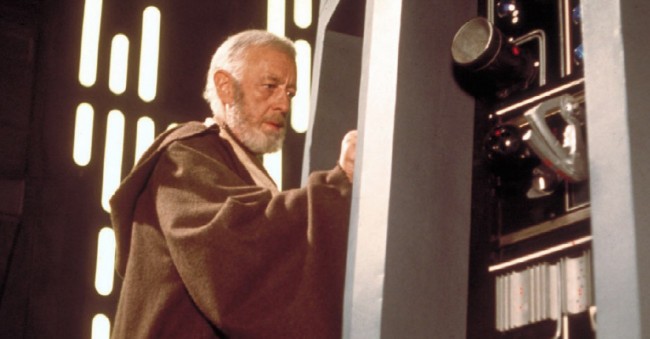 Of particular nite, mentioned alongside the same new things everyone can expect in a new players' compendium, but the New Paths Compendium boasts of feats specifically for players who have been dead and brought back. This of course makes characters who have been struck down more powerful than you can possibly imagine.
It's available now, and the .pdf version will be available layer this month. For now, take a look at The New Paths Compendium.
via Paizo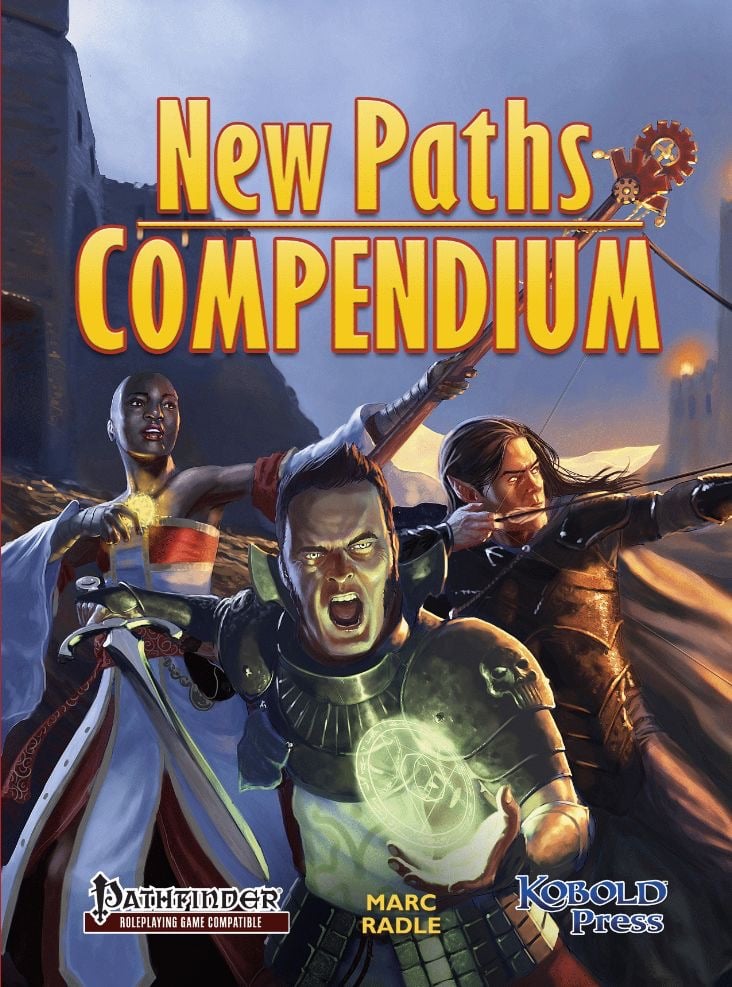 Choose Your Path!
Shadows are falling across the land: monstrous things stir in the depths, schemers spin their plots in the towers of the powerful, and unholy threats rise from the grave to menace the living. It's an age of terrors and wonders…and heroes!
This expanded, hardcover edition of the New Paths Compendium gives you all-new options to create your new favorite character. You'll find 12 new and expanded Pathfinder RPG classes from level 1 through 20—plus feats, spells, archetypes, and resources to build and play a character to challenge anything the GM throws at it!
The expanded New Paths Compendium includes:
Subscribe to our newsletter!
Get Tabletop, RPG & Pop Culture news delivered directly to your inbox.
All-new Warlock, Tinkerer, Priest, and Trickster base classes, with favored class options
Totally revamped Savant and Archer classes
Death feats, available to heroes who have been raised from the dead
New battle feats and new spells
And much more!
There's a big world of adventure and peril out there – make a hero that it won't soon forget!
I found a few new paths that you won't see in the book, but,  here are some new 'paths': em, psycho, and socio.