Tabletop Podcast Review: December 10th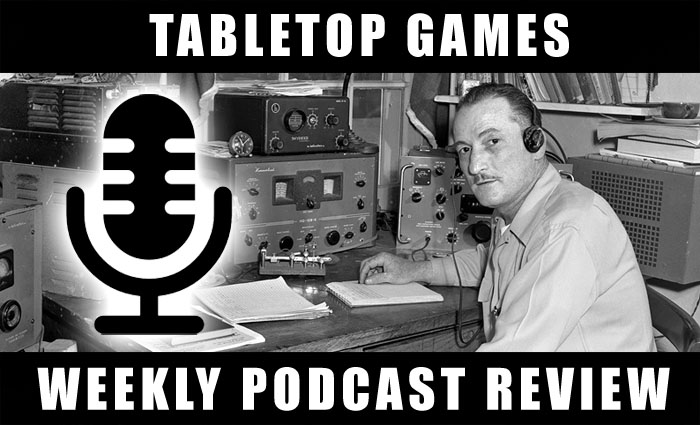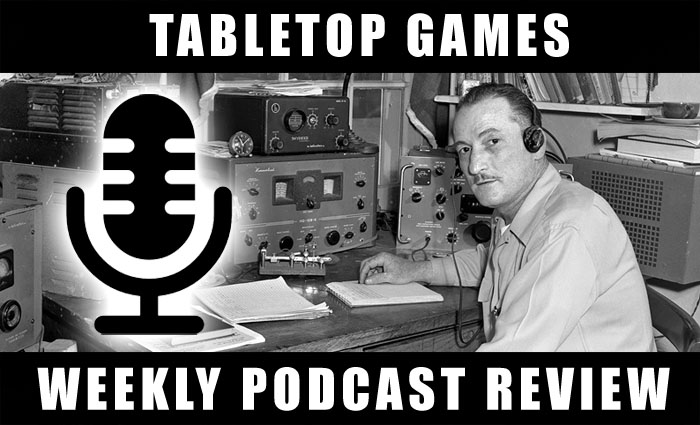 Adam here  for another week of tabletop podcast reviews! New codex talk, narrative play, interviews & more!
Hey all, Adam here, from TFG Radio, for this week's reviews! A lot to listen to this holiday weekend. This week we are seeing talk about the Blood Angel codex, Dark Angel codex, narrative talk, and more! So, let's get on with the reviews!
Allies of Convenience Season 2 Minisode – In this short episode they discuss command points. They talk about how command points affect the game and for ways to get the best results from using your command points. It is a nice episode focused more on a specific aspect of the game, as opposed to the the general information you get from a lot of the competitive oriented podcasts. Nice episode and hopefully more like it to come.
Independent Characters Episode 164 – This episode is a bit off due to it coming after an episode that is numbered episode 165. The reason is that the episode was tied into a release announcement by a game company. In this episode, along with the usual stuff, there is an interview with CK Studios about the airbrush and painting classes they run, and about how their current narrative campaign is going. The reson for the delay is an interview with the company Steel Wool about the announcement of their new video game, Betrayal at Calth. If you want to hear about the new 40K based video game, give this a listen and check out their website.
Age of Sigmar Daily – Nice source for daily Age of Sigmar talk
Signals from the Frontline – Always a good listen for new and rumors on 40K
Also Out This Week
Badcast Episode 21 (40K)
Beerphase (KoW)
Best General Episode 10 (40K)
Canhammer Episode 119 (40K)
Chain Attack Episode 77 (Warmachine)
Subscribe to our newsletter!
Get Tabletop, RPG & Pop Culture news delivered directly to your inbox.
Chapter Tactics Episode 48 (40K)
Eye of Horus Episode 114 (30K)
Flying Monkey Episode 12 (40K)
Forge the Narrative Episode 218 (40K)
Fully Boosted Episode 64 (Warmachine)
Honest Wargamer (AoS/40K)
Inches and Cubes Episode 30 (General)
Long War Episode 130 (40K)
Mayacast Episode 160 (Infinity)
Mynock Squadron Episode 97 (X-Wing)
Mortal Realms Episode 18 (AoS)
Party Foul Episode 33 (Warmachine)
Pitch Episode 6 (Guildball)
Radio Free Isstvan Episode 82 (30K)
Reanimation Protocols Episode 5 (40K)
Veteran Gamer Reenlisted Episode 19 (40K)
Wrong Side of the Maelstrom Episode 25 (40K)
As always, check out our blog, at TFG Radio, and give the podcast a listen. We talk 40K mainly but delve into other game systems. This week its just Adam and John. They talk about the new Chapter Approved, the ins and outs of judging an event, and the upcoming Las Vegas Open!
Have a different opinion? Post in the comments below or email me at [email protected] and let me know!