Tabletop Podcast Review: December 17th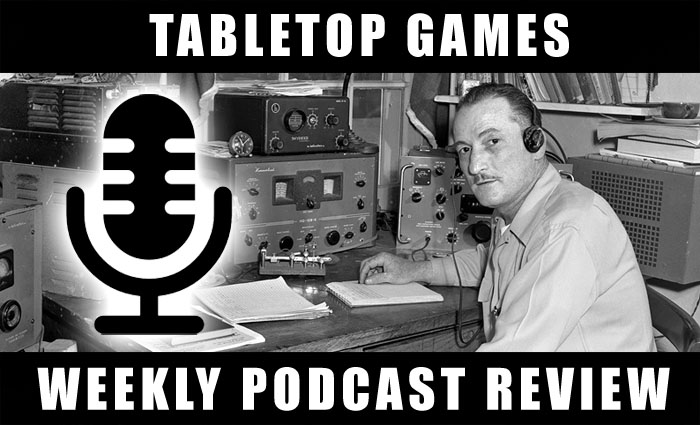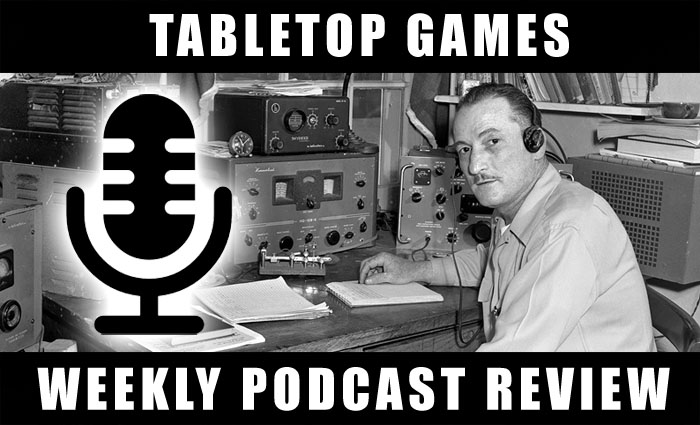 Adam here  for another week of tabletop podcast reviews! Tournament recaps, interviews, codex talk & more!
Hey all, Adam here, from TFG Radio, for this week's reviews! This week we see talk about all the recent codex releases, tournaments, and more interviews. So, let's get on with the reviews!
Garagehammer Episode 182 – This episode they go over one of the first books released for Age of Sigmar, Skaven Pestilens Battletome. They go over the new fluff for the clan, and the skaven as a whole in a little way, and how the fluff, and clan, has adapted to their new surroundings in the mortal realms. They then go over the units, and battalions, in the army. Although the army has few units, they discuss ways to maximize their damage output and how to utilize  possible allied units. They also discuss how the army has changed due to the 2017 General's Handbook. I enjoyed this episode because it take a look at an early battle and  discussed how it has fared since it's release, along with how the 2017 update has affected the army. It almost had me building a Pestilens army.
Combat Phase Episode 223 – Interview with Black Library author, Nick Kyme, about his book, Old Earth.
Mortal Realms Podcast – Just a notice that this Age of Sigmar podcast has switched hosts. Just click on the title and it will take you to the new page.
Age of Sigmar Daily – Nice source for daily Age of Sigmar talk
Signals from the Frontline – Always a good listen for new and rumors on 40K
Also Out This Week
40K Badcast Episode 22 (40K)
40K Radio Episode 25 (40K)
Age of Darkness Episode 68 (30K)
Allies of Convenience Season 2 Episode 14 (40K)
Subscribe to our newsletter!
Get Tabletop, RPG & Pop Culture news delivered directly to your inbox.
Battledriven Season 2 Episode 10 (Warmachine)
Best General Episode 11 (40K)
Chain Attack S2 Episode 78 (Warmachine)
Come the Apocalypse Episode 12 (40K)
Crippled System Episode 221 (Warmachine)
Dark Guidance Episode 31 (Warmachine)
Facing the Grey Tide Episode 61 (40K)
Forge the Narrative Episode 219 (40K)
Fully Boosted Episode 65 (Warmachine)
Flying Monkey Episode 13 (40K)
Heelanhammer Episode 177 (AoS)
Honest Wargamer (AoS/40K)
Imperial Truth Episode 81 (30K)
Long War Episode 131 (40K)
Mayacast Episode 161 (Infinity)
Mob Rules Episode 65 (40K)
MoM Episode 336 (Warmachine)
Mynock Squadron Episode 98 (X-Wing)
Mynock Squadron Bonus Episode (X-Wing)
Preferred Enemies Episode 163 (40K)
Radio Free Isstvan Episode 83 (30K)
Radio Free Isstvan Special Episode (30K)
TDH60M Episode 98 (Warmachine)
Veteran Gamer Reenlisted Episode 20 (40K)
As always, check out our blog, at TFG Radio, and give the podcast a listen. We talk 40K mainly but delve into other game systems. This week its just Adam and John. They talk about the new Chapter Approved, the ins and outs of judging an event, and the upcoming Las Vegas Open!
Have a different opinion? Post in the comments below or email me at [email protected] and let me know!