Tabletop Podcast Review: December 3rd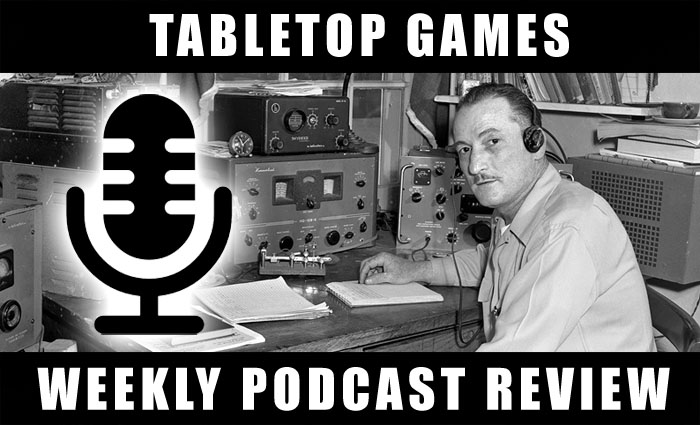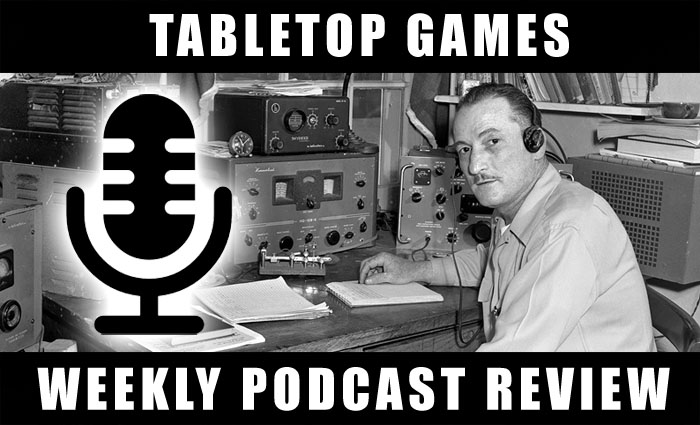 Adam here  for another week of tabletop podcast reviews! Tournament recaps, interviews, Chapter Approved talk & more!
Hey all, Adam here, from TFG Radio, for this week's reviews! This week we see talk about the new Blood Angel book, tournaments, and more interviews. So, let's get on with the reviews!
Independent Characters Episode 165 – This episode the crew delves into the Grey Knights. Coming in at close to 4 hours, the episode talks about the origins of the chapters, the secrets that they guard against, and the various unit on the battlefield. Although, personally, not a huge fan of the Grey Knights on the tabletop, it was enjoyable to listen to hear a deep dive into the faction. Bonus this episode includes an interview with Aaron Dembski-Bowden about Black Legion.
Combat Phase Episode 222 – Interview with author, Gav Thorpe, part 2.
Fanatic 12/1/17 – Overview of the Black Library Weekender
Age of Sigmar Daily – Nice source for daily Age of Sigmar talk
Signals from the Frontline – Always a good listen for new and rumors on 40K
Also Out This Week
Adeptus Terra Episode 39 (40K)
Age of Darkness Episode 66 (30K)
Allies of Convenience Season 2 Episode 13 (40K)
Battledriven Season 2 Episode 9 (Warmachine)
Subscribe to our newsletter!
Get Tabletop, RPG & Pop Culture news delivered directly to your inbox.
Battlehosts Episode 53 (40K)
Best General Episode 9 (40K)
Chain Attack Episode 76 (Warmachine)
Chapter Tactics Episode 47 (40K)
Combined Arms Episode 8 (General)
Combosmite Episode 179 (Warmachine)
Crippled System Episode 220 (Warmachine)
Cubic Shenanigans Episode 6 (40k)
Dark Guidance Episode 30 (Warmachine)
Eye of Horus Episode 112 (30K)
Eye of Terror Episode 50 (40K)
Facing the Grey Tide Episode 60 (40K)
Flying Monkeys Episode 11 (40K)
Forge the Narrative Episode 217 (40K)
Fully Boosted Episode 63 (Warmachine)
Ghost Army Podcast (Bolt Action)
Heroic Intervention Episode 56 (40K)
Honest Wargamer (AoS)
Inches and Cubes Episode 29 (Hobby)
Imperial Truth Episode 80 (30K)
Kessel Run Episode 63 (X-Wing)
Life After the Cover Save Episode 213 (40K)
Long War Episode 129 (40K)
Mayacast Episode 159 (Infinity)
Mob Rules Episode 64 (40K)
MoM Episode 335 (Warmachine)
Mynock Squadron Episode 96 (X-Wing)
ngc40K Episode 34 (40K)
Party Foul Episode 34 (Warmachine)
Radio Free Isstvan Episode 79 (30K)
Roll to Seize Episode 41 (40K)
TDH60M Episode 97 (Warmachine)
Veteran Gamer Reenlisted Episode 18 (40K)
Why We Fight Episode 18 (FoW)
As always, check out our blog, at TFG Radio, and give the podcast a listen. We talk 40K mainly but delve into other game systems. This week we have Adam and John joined by the winner of the Battle For Salvation Grand Tournament, Carlos Kaiser. We talk about Carlos' games at the event, his army, his initial thoughts on Chapter Approved, and how he gets his army ready for tournaments.
Have a different opinion? Post in the comments below or email me at [email protected] and let me know!