Wyrd: Infiltrators Are Ready for Battle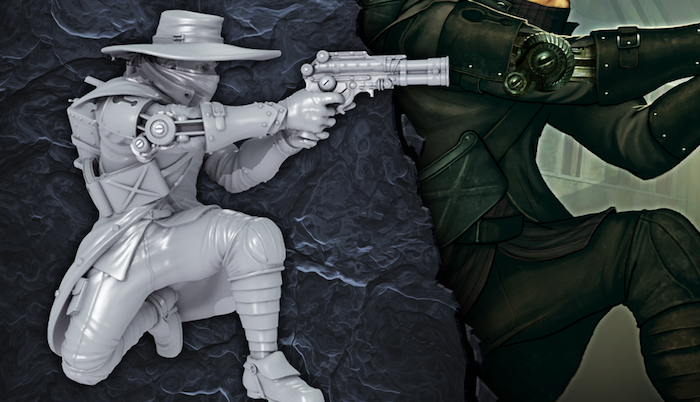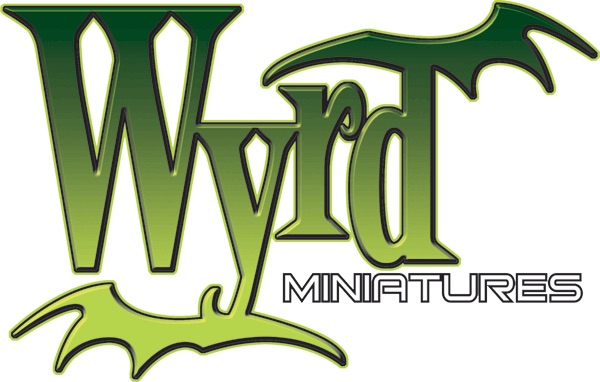 This stealth spy unit isn't afraid to jump into fray if they're needed.
The King's Empire relies on spies to give their forces a tactical edge. The Infiltrators are trained by both the military and his Majesty's spies; this training gives them flexibility in battle that other units don't possess. They area stealth unit armed with pistols, camouflage, and their wits – and they are always ready for a fight. Don't let their spy training fool you, Infiltrators are ready to jump into the thick of battle if it helps them accomplish their goals.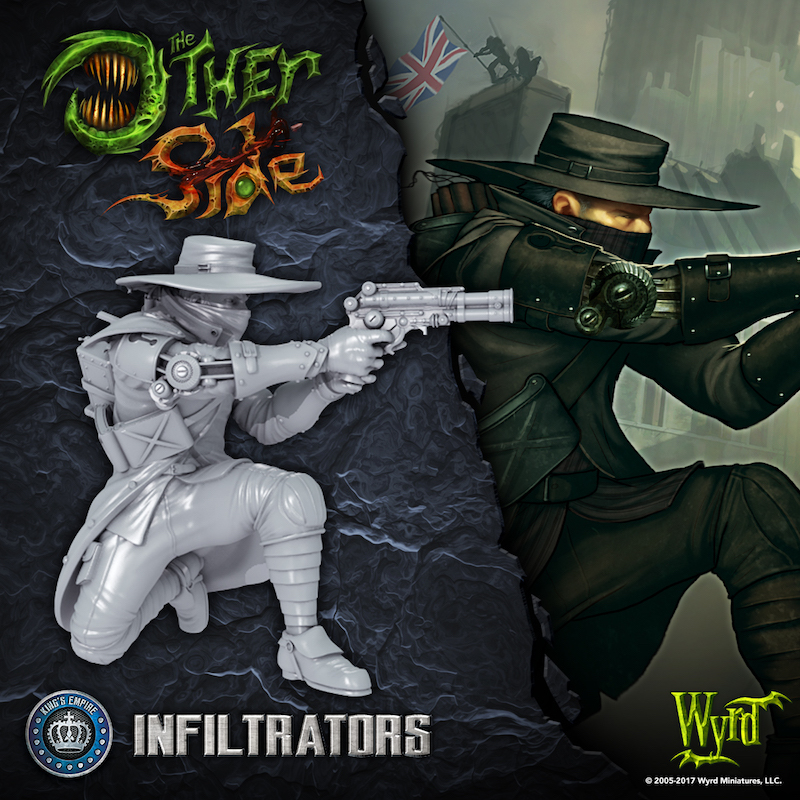 On the tabletop, Infiltrators can deploy ahead of the rest of the Company, giving them the ability to quickly claim objectives. Though their weapons are not potent, their Confuse and Place Mines Actions can keep the battlefield changing in unpredictable ways.